How Do I Pitch a Great Campsite?
We've got the Vanagon packed, but where and how should we unload it for a picture-perfect base camp?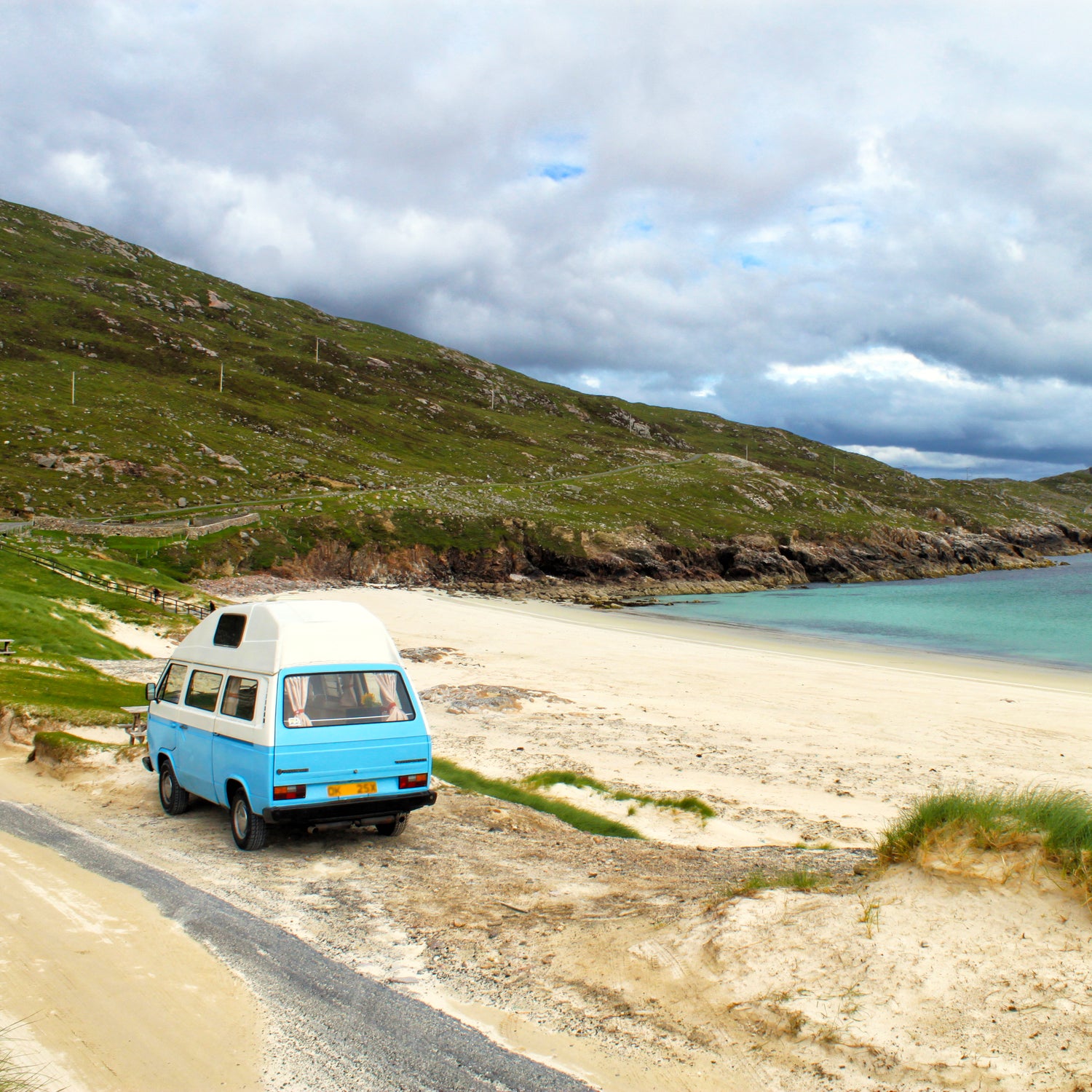 Kelvyn Skee(Photo)
Heading out the door? Read this article on the new Outside+ app available now on iOS devices for members! Download the app.
Sarah McCloskey just finished what most of us can only dream of doing—a 7,000-mile road trip in a 1987 Vanagon Syncro.
Traveling with her husband, her 5-year-old daughter, and the family dog, McCloskey spent eight months on the road. By the end of that time, she knew how to pick the perfect campsite—and what gear she'd need once she got there.
Here's what you can learn from her experience: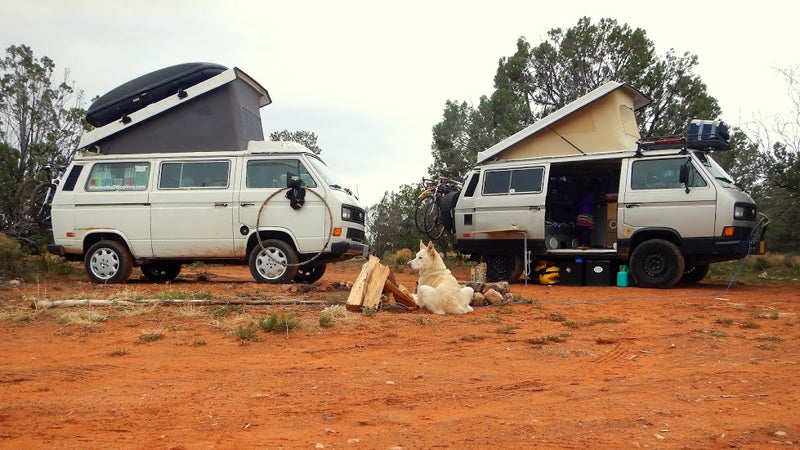 Pick the Right Spot
McCloskey and her husband, Marc, created a flow chart of the country to determine where they were going to camp each night. In the West, they usually camped on BLM (Bureau of Land Management) land because it was free and less crowded than developed campgrounds. In the East (where you won't find BLM land), McCloskey and her family camped in state parks so as not to encroach on private land. 
No matter where you are, you'll want to look for a site with easy access to good water. And think about when you plan to camp, and whether established campgrounds (many of which close November 1) will still be open.
Bring a Map—and Ask Questions
"Don't use the internet," McCloskey says. Even if a website looks legitimate, it might not have the most current information regarding open campsites and water access. It never hurts to call the agency that manages the land where you want to park for the night.
You'll also need a topographic map of the area, says McCloskey. It'll help you scout out potential campsites and get a sense of how the land looks. (Just make sure you know how to use it.) Make sure the spot you pick is mostly flat, and won't get flooded in the event of a heavy rainstorm. 
Finally, don't hesitate to stop by a local outdoor store to ask about the best camping spots in the area. The combination of local knowledge plus a map almost never fails, says McCloskey.
Pack Good Chairs
Good chairs are essential. After all, you can't count on finding a perfect stump at every campsite, says McCloskey. 
For McCloskey and her family, sitting around a campfire is a time for family bonding—and communal dining. It's easy to spend several hours per night in your chair, so you'll want a comfortable setup to make the most out of those evenings.
McCloskey used Therm-a-rest converter kits such as the Trekker Chair kit, which turns air mattresses into chairs. These are comfortable, but don't require much storage space, she says. If you're looking for a simpler option, check out the Helinox Chair One.  
Power Up
If you're taking a long road trip, you'll likely want to charge your devices without getting stuck in a coffee shop. McCloskey used a Power Bright 900W inverter connected to a GoWesty Auxiliary battery kit, which powered two phones, a laptop, lamp, and iPod for about three days when the van was parked. The family also hung solar lanterns in the van's windows so they would have enough light at night to cook without headlamps.
Buy a Good Two-Burner Stove
Although many Vanagons have a stove inside, McCloskey and her husband gutted the interior of their van to add more storage space. Instead of a built-in tool, the family used a portable Primus two-burner stove, which let them cook outside the vehicle. Be sure to opt for a two-burner option—it'll let you cook a lot more in a shorter period of time.
Lead Photo: Kelvyn Skee