3 Easy Ways to Make Your Camp Kitchen More Sustainable
Spoiler: it's all about ditching single-use items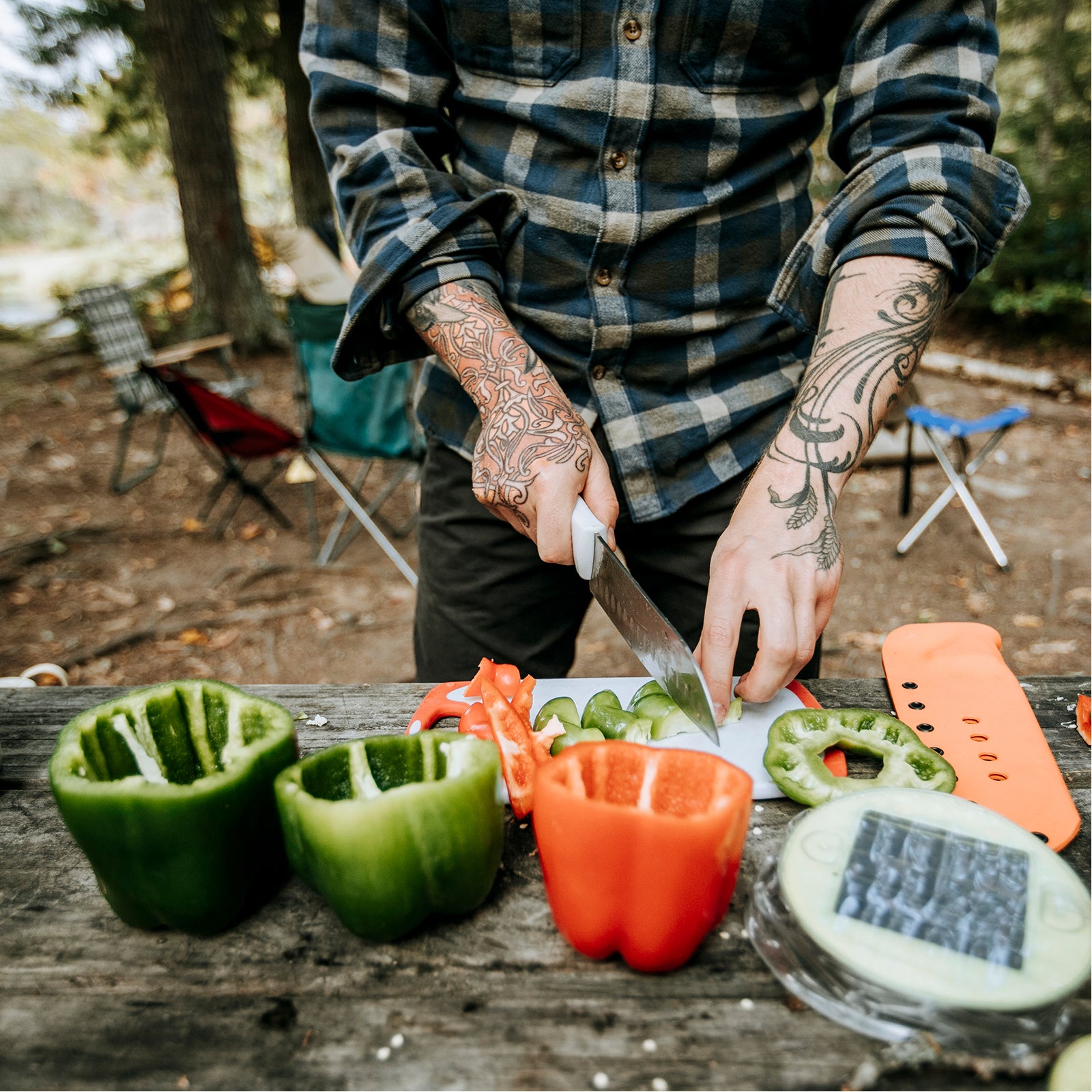 Heading out the door? Read this article on the new Outside+ app available now on iOS devices for members! Download the app.
Trying to be as eco-friendly as possible while recreating outdoors can often feel like an overwhelming task. There's a lot to factor in when considering your ecological footprint. Starting out small—like changing up your approach to cooking at camp—is much a more manageable step toward a more sustainable lifestyle. Here are some tips on how to be greener on your next night around the campfire.
Think About Refillable Fuel Options
In 2019, contributor Ryan Wichelns explained that the ubiquitous green one-pound propane bottles we all use for camp stoves are incredbily difficult to recycle. So if you use a gas-powered stove, consider ditching the single-use cans that fuel them in favor of refillable propane options. After all, we use big reusable propane tanks to heat up our backyard grills, so why not our car camping stoves? In the above video, contributor Bryan Rogala also outlined his favorite options, like the Ignik Gas Growler Deluxe ($150) and the Flame King Refillable Cylinder and Refill Kit ($45).
Change Up Your Kitchenware Game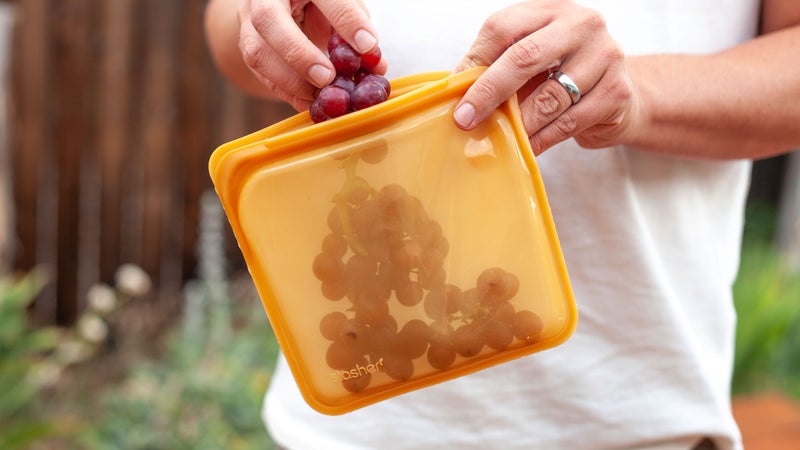 Instead of packing paper plates and single-use utensils, consider bringing the kitchenware you'd normally use at home. Though our Gear Guy, Joe Jackson, suggests leaving the fancier items in the cupboard: "Nice cookware has a tendency to get trashed when being cleaned by headlamp by a many-beers-deep camper," he wrote. "Bring the old pots, pans, and utensils you want to retire from your kitchen, or go get some from a thrift store." In contributor Amelia Arvesen's guide to building a camp kitchen gear list, she agreed, and added that plastic dishes are cheaper, lighter, and more durable. For keeping things cold, she pointed to Igloo's new Recool compostable model ($10)—a cheaper and more eco-friendly alternative to a traditional plastic cooler.
On the flip side, it's also good to consider camp food storage options that could be used for everyday tasks. Jackson called this sillicone sandwich bag from Stasher ($12) his favorite piece of gear of 2019. Not only does he like it for snacks and lunches, but also for backpacking: "The bag's high heat tolerance and lack of creepy chemicals mean I can pour boiling water right into it from my Jetboil to rehydrate camp meals," he wrote.
Conserve and Reuse Water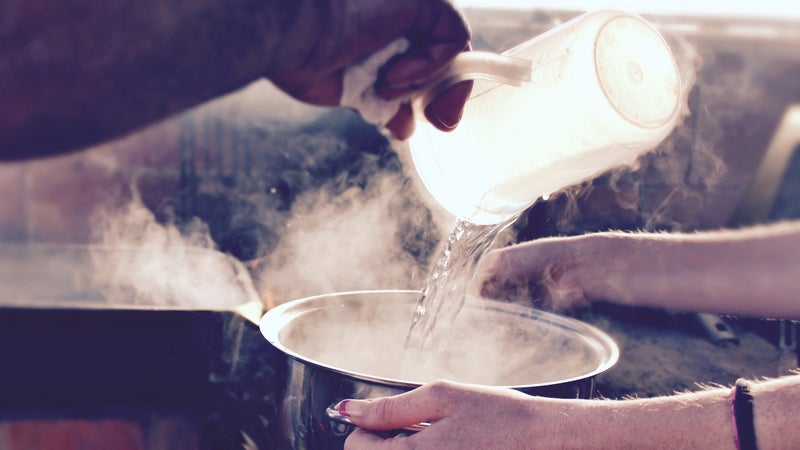 Generally, you need a good amount of water for cooking and cleaning at camp, especially with a big group. More often than not, perfectly reusable water ends up getting dumped out—and not usually in the correct places, which could go against proper leave no trace principles. When rinsing your dishes, use a makeshift or portable sink (like this one columnist Jakob Schiller recommends) to catch water, so it can be reused for other washes. That water could also be turned into another meal. In 2017, Jackson outlined ways to keep your camp kitchen clean, and spoke with Marco Johnson, the field staffing director at the National Outdoor Leadership School (NOLS) in Lander, Wyoming. Johnson recommended repurposing dishwater (with no soap) into a soup by bringing it to a boil once it's scrubbed clean. "Just be sure to transfer the water to a bowl before adding the soup, since you don't want to dirty the pot all over again," Jackson wrote.
Trending on Outside Online