The Gear Our Editors Loved in August
Late summer arrived. We soaked up every minute with this gear.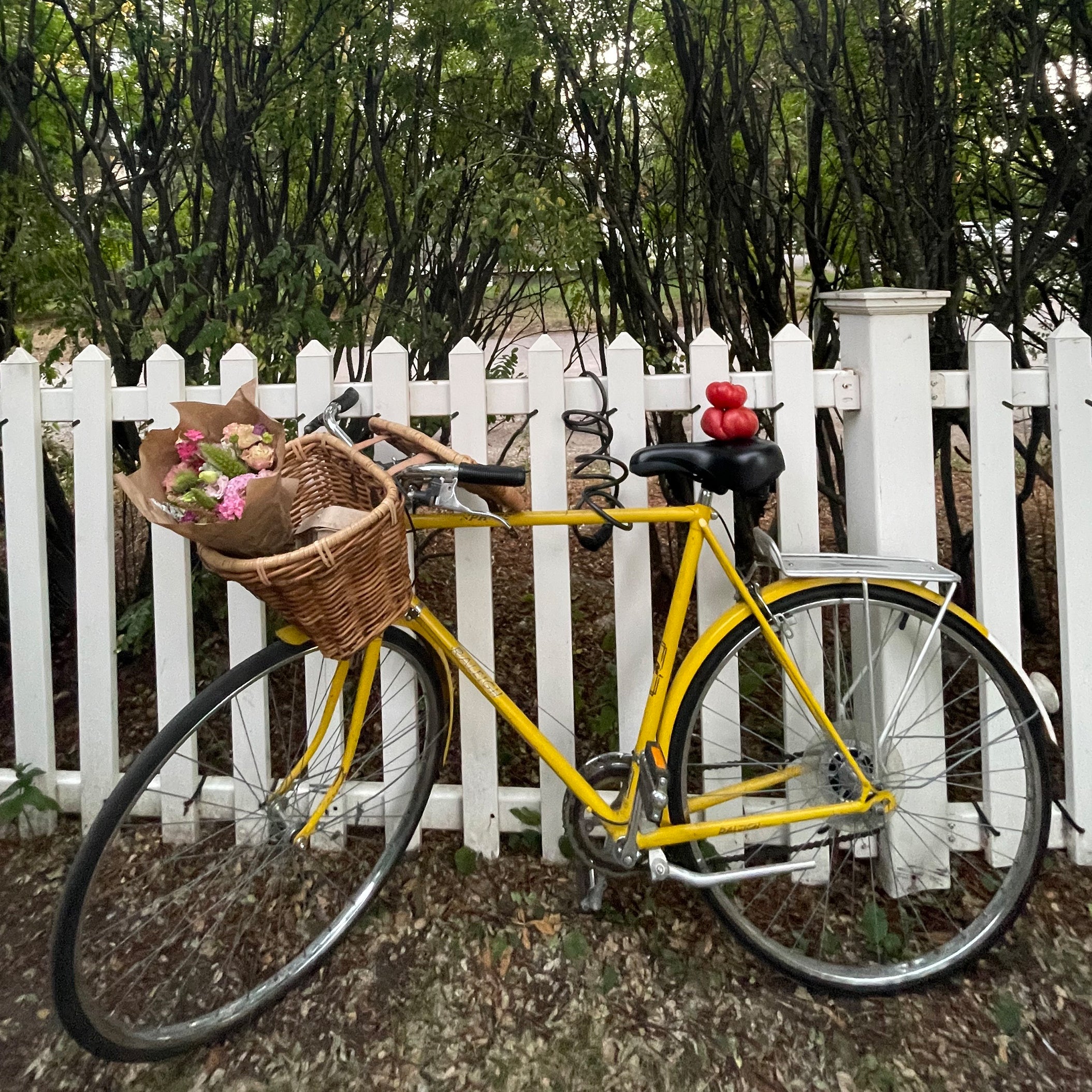 Kelly Klein, associate gear editor
Heading out the door? Read this article on the new Outside+ app available now on iOS devices for members! Download the app.
August is for biking to farmer's markets, long evening runs through tall cornfields, and late-summer backpacking trips to warm alpine lakes. Here's the gear that let our editors do those things without a second thought.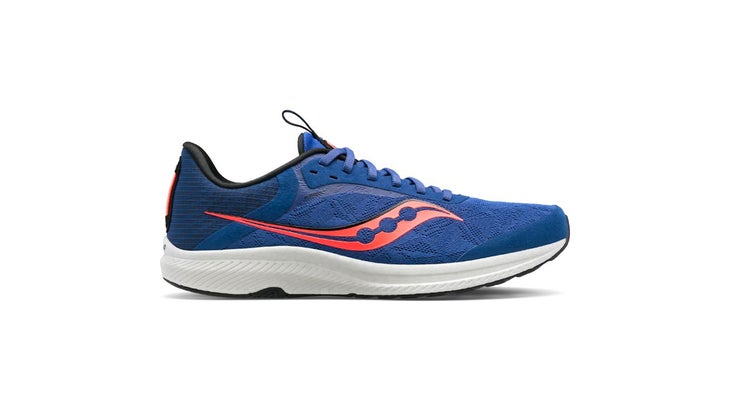 Saucony Freedom 5 ($150)
After several friends complained about sore Achilles, feet, and knees from wearing plated shoes every day, I looked into why, and tested a collection of speedy, non-plated shoes to wear instead. In the process, I discovered this overlooked gem. Saucony's Freedom 5 gets passed over for the brand's flexible-plated Endorphin Speed and the classic soft-riding, almost minimalist Kinvara. But the Freedom delivers a unique ride that I'm falling in love with. Its cushioning comes from a pure slab of industry-leading Pebax foam (the same found in top-end racers like the Endorphin Pro and Nike Vaporfly). However, the feel is not like any Pebax you've experienced before: the foam is tuned far firmer here than it is in soft, trampoline-like supershoes, and the stack is much lower (only 27-millimeter heel/23-millimeter forefoot, compared to 39.5/31.5 for the Endorphin Pro). It's as if my foot doesn't want to stay on the ground—the high-rebound foam pushes back after compressing just enough to shape to the contours of my foot, making me feel nimble, agile, and connected. Only the Tracksmith Eliot Runner has similarly-tuned Pebax, but it is higher (33.5/24.5), with a greater heel-toe drop and a narrower fit—plus it costs $50 more. I've been wearing the Freedom on daily runs and speed workouts, during strength and agility workouts, and even for moderate trail runs. —Jonathan Beverly, senior running editor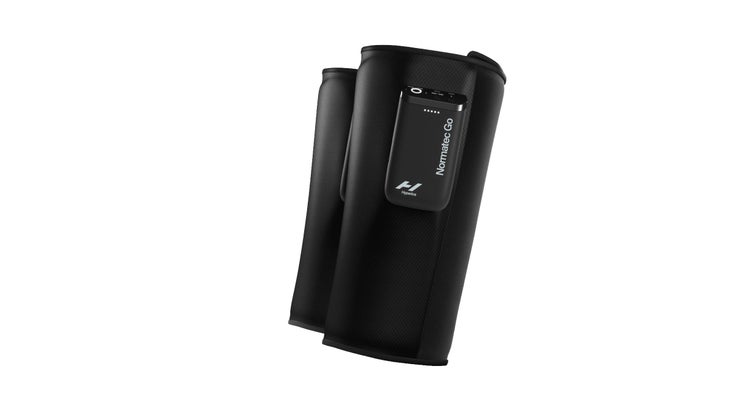 Hyperice Normatec Go ($399)
I'm deep into training for my second marathon and needless to say, my legs need a little extra TLC these days. I have been using the Normatec Go sleeves religiously since I started conquering the double-digit miles. Sliding the sleeves on after a run helps me to recover quicker, and I've spent less time hobbling around from tight calves. It has three levels of 360-degree compression, so I can customize the setting specifically for what I feel I need that day. I also love that I can bring them anywhere with me, and they are lightweight enough at 1.2 pounds that packing them into a carry-on has been no issue at all. The battery life is great—I get around 10 treatments per charge, which is more than I'll ever need. I'm especially looking forward to bringing them on the road with me as I transition from running to skiing. —Jamie Aranoff, digital editor SKI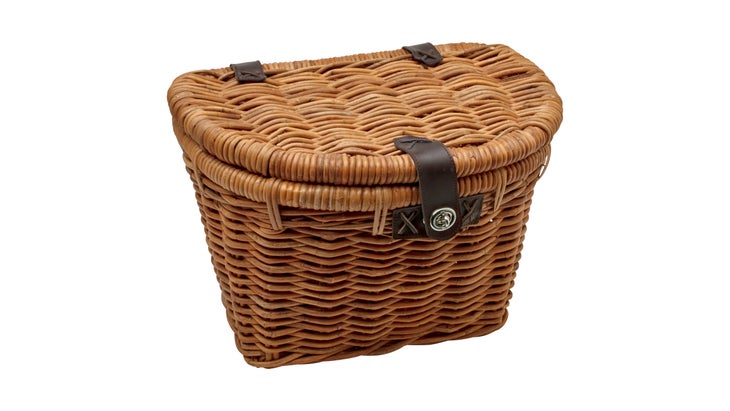 Electra Woven Rattan Basket with Lid ($43)
In an effort to reduce my emissions this summer, I bought a cheap bike to ride around downtown Bozeman. At first, the extra exercise was great and it felt amazing to be outside, but carrying around my things—like produce from the farmer's market—became a real pain when I had to stuff it in a tote that hung annoyingly from my arm. Enter Electra's Woven Rattan basket, secured to my handlebars. At 38 by 33 by 25 centimeters, it's roomy enough to fit a tote bag with my laptop, charger, water bottle, bike lock, and an extra layer. The lid comes with a buckle strap, so I can secure my things without worrying about them falling out in case I take a spill. Plus, the rattan material with the leather straps gives my rickety Raleigh Sprite an even more vintage look, which I love. It's so adorable that it actually encourages me to bike more. —Kelly Klein, associate gear editor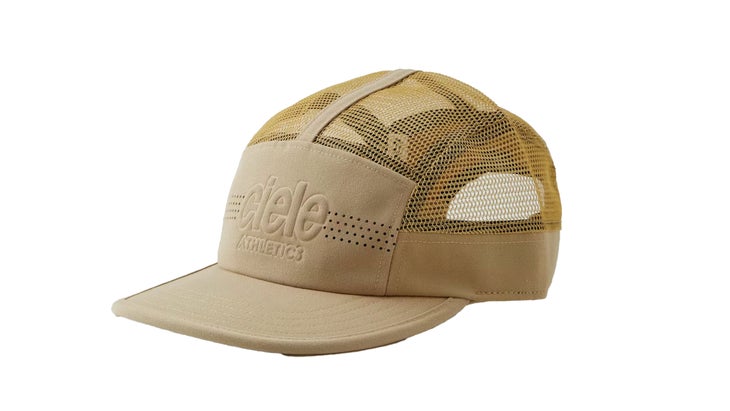 Ciele GOCap SC ($45)
I call this my Goldilocks hat because I use it for everything. Built with a fast-wicking recycled polyester fabric and breathable mesh back, it's perfect for hot runs and dumps heat fast. And thanks to the muted tan color and stylish five-panel design, it doesn't scream "running hat" so I can wear it as a regular hat, too. I wear it on weekends with the kids and to work some days when I'm feeling more casual. It's also been a great travel hat because the brim can be folded and smooshed, but it pops back to its normal shape the minute you put the hat back on. —Jakob Schiller, contributing writer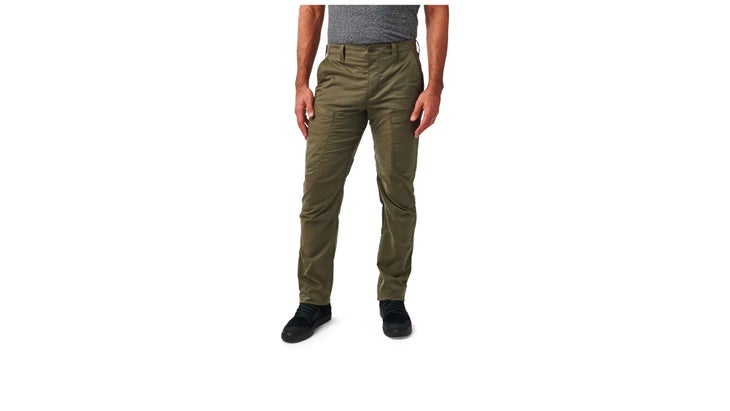 (Photo: Courtesy 5.11)
5.11 Ridge Pant ($72)
At the beginning of August, I photographed a first-responder training in southern New Mexico. It was hot as hell but shorts were not an option because I had to run through thorny bushes and kneel in the dirt to capture my subjects in gnarly terrain. I used the Ridge pants for the entire two-day shoot and was blown away by their performance. Thanks to a majority polyester build, the pants breathed well and dried fast so I never ran the risk of chafing. But there's also some cotton built in, so they were comfortable to wear for 12 hours at a time. Smart tailoring kept the pants from showing any butt crack as I kneeled and crawled, and articulated knees made them easy to run in. Two weeks later I also fell off an e-bike while wearing the pants and scraped the hell out of my arms and legs. I covered the pants in blood, but they didn't tear or show any signs that they'd been on me when I hit the ground (after a wash). —JS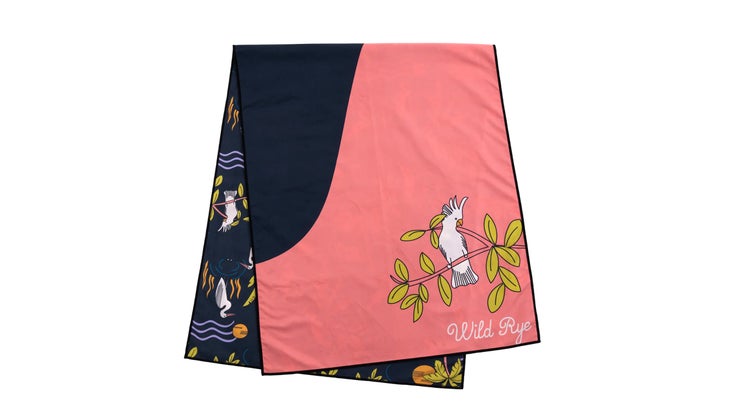 Wild Rye Camp Towel ($40)
This is my favorite summer adventure companion! This oversized, 100 percent recycled towel is perfect for post-ride/hike/swim changes and drying off after high alpine dips. I pack it without worrying that it will be wet and heavy—it's lightweight and dries quicker than you can say s'mores. Whether you're car-camping by the beach or skinny-dipping in a high alpine lake, this towel has your back. The dimensions are 70 feet by 29.5 inches, so go ahead and wrap yourself like a human burrito without any hesitation. —Sierra Shafer, editor in chief SKI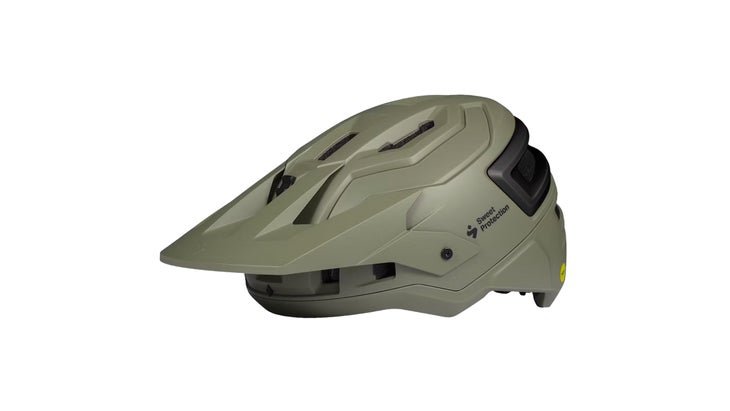 Sweet Protection Bushwhacker 2Vi Mips Helmet ($250)
I'm a big fan of Sweet Protection's snow helmets, so I jumped at the chance to test the Norwegian brand's newly updated mountain bike option, the Bushwhacker 2Vi Mips. Anyone who's ever donned a Sweet Pro brain bucket knows how bomber they are by the sheer weight and heft of them. So what stood out to me about the Bushwhacker was its weight-to-feature ratio. This helmet uses the same Mips plus 2Vi impact protection tech as Sweet Pro's top-of-the-line ski helmets (I own the Trooper 2Vi Mips), which I quite literally trust with my life. Besides this industry-leading safety tech, it also comes with a generous and easily adjustable visor that you can raise to stash your sunglasses in designated, rubberized slots, or accommodate goggles if enduro riding is your jam. The super convenient magnetic Fidlock buckle makes clipping the straps a breeze with gloves on (I'll never go back to helmets with a traditional buckle). At 430 grams, this half-shell helmet is not the lightest mountain bike option on the market, but it could fool you into thinking it was by the way it fits. My head measures 55 centimeters, so I usually fall right between a small and medium, which makes finding the right size a challenge. The Bushwhacker in a small fits like a glove. While it's stylish and functional as all get out, the Bushwhacker gets my vote for how comfortable it is. I've since shelved my old mountain bike helmet. —Jenny Wiegand, Outside associate gear director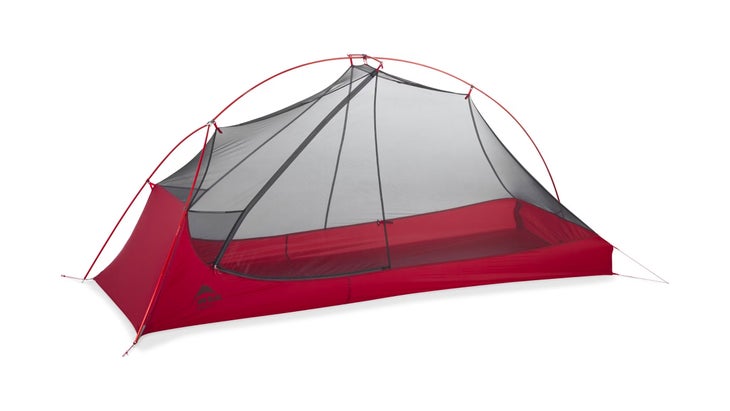 MSR Freelite 1 Tent ($420)
After trying the Freelite 1 on an overnight trip to Colorado's Caribou Lake earlier this month, this 1-pound, 10-ounce tent may just become my daily driver for solo backpacking trips. At 20 square feet, it's cozy but more than livable—I had just enough width to lay down my Therm-a-rest Z-Lite Sol, plus a little extra room at my head for extra layers and a water bottle—and 39 inches of headroom were enough for my 6-foot-2 self to sit up more or less straight. The 8-square-foot vestibule provided the space to stash my pack. And when a summer rainstorm hit, the bathtub floor kept me bone-dry even when water was trickling around my site. The pitch was simple enough—one pole for the freestanding tent, and one small pole plus a handful of guylines for the rainfly—that I had it up in minutes with minimal fuss and no mistakes. The next time I'm heading out alone on a no-frills adventure, grabbing it will be an easy choice. —Adam Roy, Executive Editor, Backpacker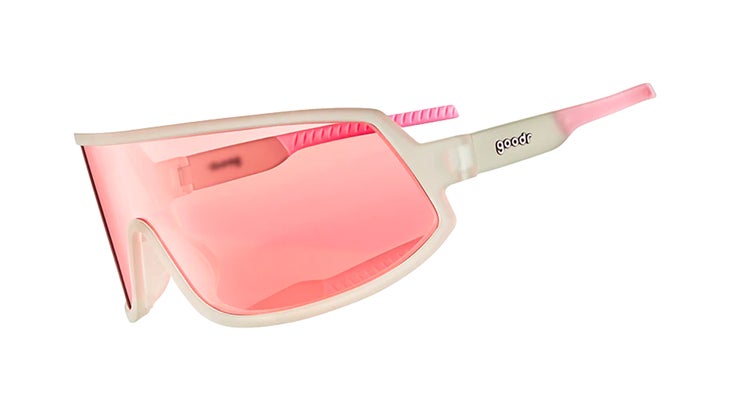 Goodr Wrap G Extreme Dumpster Diving ($45)
Are you a meticulous sunglasses owner—the type who never leaves home without  a microfiber towel and a squirt bottle of lens polish? Yeah, I didn't think so. I'm a normal human being as well, and over the years, I've scratched, cracked, lost, and destroyed far too many pairs of fancy sunglasses to remember. I'm also a cyclist, which means my eyewear of choice tends to run in the $175 to $250 range. A few years back I started buying Goodr casual shades because each pair cost between $20 to $35. The slim price tag meant I wasn't too torn up when I eventually lost or destroyed them. But I was hesitant to try the discount brand's performance eyewear, because I believed all of that marketing about bulletproof lenses that can block out all of the sun's nano-rays while wicking sweat away from my temples, et cetera. This summer I tried two different pairs of the Wrap G, the $45 face shield-style glasses made for cyclists. I have been pleasantly surprised. The sizable frames and lenses are big enough to fit my wide face, and the color options are vast. My preference is the rose-colored models labeled "Extreme Dumpster Diving" on the Goodr website. I've worn them on my early-morning and late-night rides, and they help me see the trail and keep the bugs out of my eyes. A few rides ago, the lenses got covered in guck and I was having trouble seeing. I hadn't brought my microfiber towel or lens polish. So I wiped them down with some water and my bike jersey. Was there a scratch on the lens afterward? Oh yeah. Did it break my heart? Not one bit. —Fred Dreier, articles editor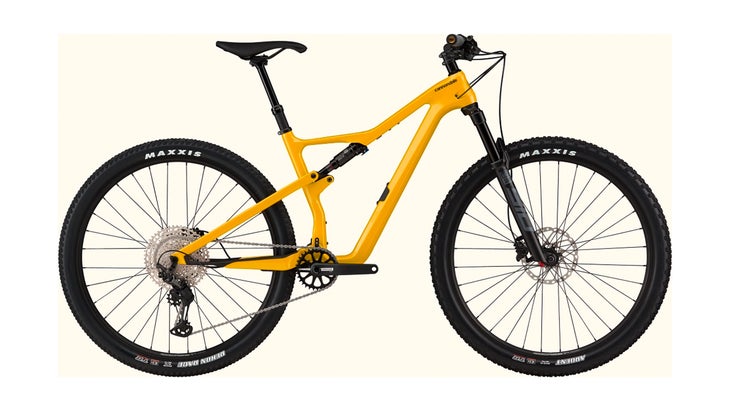 Cannondale Scalpel SE 2 (from $4,050)
This summer I trained for and participated in my first mountain bike race, the Leadville Silver Rush 50. I did not have a great bike for the race, so I got my hands on the Cannondale Scalpel SE 2, a cross-country-oriented bike with 120 millimeters of travel in the front and rear and a 67 degree head tube angle. As soon as I got on it, I knew I'd made a good choice: the Scalpel just wants to cover ground, and quickly. It's fast and efficient across flat or rolling sections, and climbs like a billy goat when things get steep, whether on a fire road or a rocky section of trail. It is fairly easy to find its limits on the downhills though, especially in rock gardens or other areas with repeated hits. It's a taut machine for sure, but going into the race, I was sure I had the right bike for 50 miles and some 7,500 feet of climbing. Unfortunately, a few weeks before Leadville, I was riding a mild section of trail and flipped a rock into the rear derailleur, shearing it off and damaging the rear triangle in the process. I was not able to replace it in time for the event, so I had to race on my Surly Karate Monkey hardtail, with a 120 millimeter fork—not ideal. I thought fondly of the Scalpel on race day many times, and look forward to redeeming myself aboard it sometime in the near future. —Will Taylor, gear director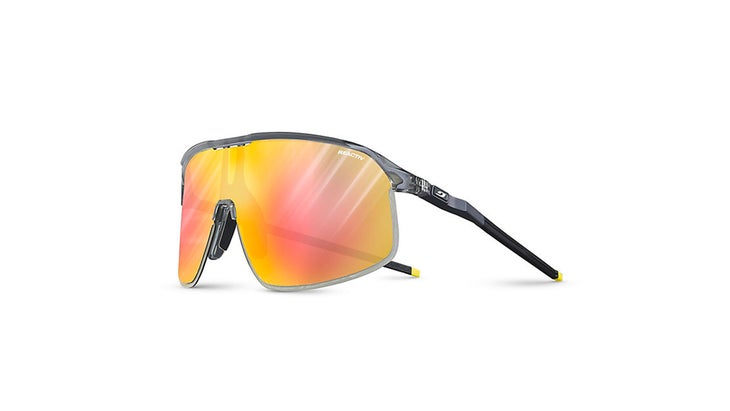 Julbo Density ($250)
I'm just going to come out and say it: I think shield sunglasses are dorky. I can't understand how these big, face-covering shades are cool again. But I finally decided to try a few pairs after I developed some dermatitis around my eyes and my doctor recommended that I keep it covered up while outside. Of those pairs, I like the Julbo Density the best. They're super light on my face and provide great airflow around the lenses so they don't fog up, no matter how hard I'm sweating. Some other similar shades slide down my face when I'm perspiring and bouncing through a rock section of trail, but not these; during the Leadville 50 Silver Rush, I never had to reposition during the entire ride. Ditto on trail runs in the 15-mile range. And I love the photochromic lenses, which adjust to various light conditions as I move outside. The lens on the pair I tried gets nearly clear in low-light situations, but still has enough tint to keep my eyes from squinting in all but the brightest sun. I'm still not in love with the style of them, but if I'm going out for a big, sweaty excursion where I need eye protection that I don't have to think about, I'm reaching for these. —WT
Lead Photo: Kelly Klein, associate gear editor