Indefinitely Wild
Want to Go Backpacking? Now It's Easy for Anyone to Rent the Gear.
Startup CampCrate will mail you everything you need to go camping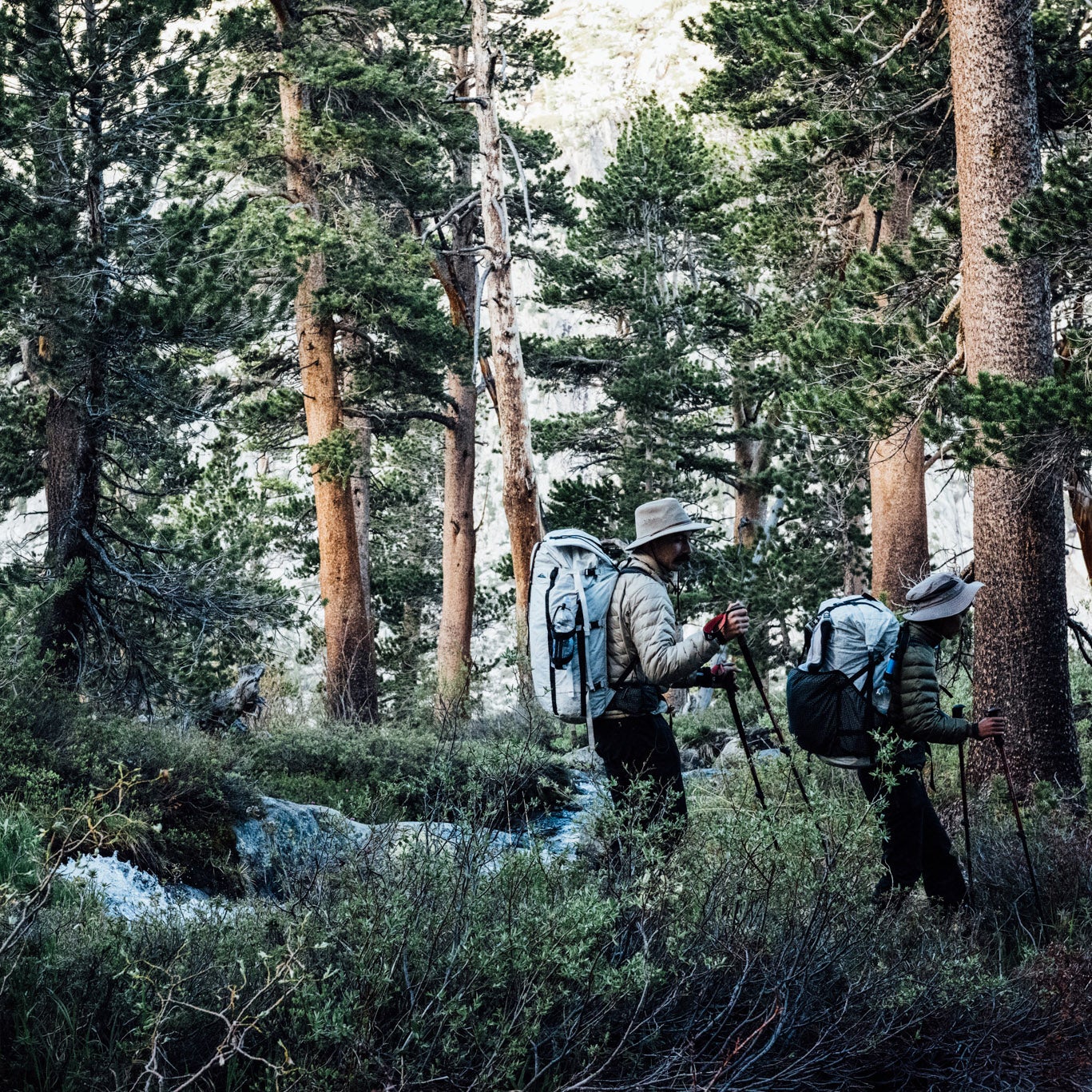 Heading out the door? Read this article on the new Outside+ app available now on iOS devices for members! Download the app.
The biggest barrier between most people and a backpacking trip isn't the physical exertion, the time off, or a fear or bears: it's the cost and difficult of obtaining the necessary gear. If you don't already own a backpack, tent, sleeping bag, etc, purchasing all of that isn't just expensive, it can also be colossally overwhelming.
Now, a new startup wants to make renting all the necessary stuff easy, and it's offering to ship the equipment anywhere with an address. 
For just $68 per day, CampCrate will mail you a box containing a backpack, sleeping bag and pad, tent, headlamp, water filter, and JetBoil stove. Couples can rent gear for two, for $120 a day. When you're finished, just drop it off at a post office—CampCrate covers the shipping and provides a pre-printed label. The only other things you'll need are clothing, food, and a map. 
"There's other gear rental services," acknowledges the company's founder, Chad Lawver, "But I think we're the first to make it this easy." 
Lawver used to work as a technical analyst for the hospitality concessioner that operates in Yosemite National Park. While there, he began experimenting with renting out tents at campsites outside the park. There was more demand than he could have anticipated. An experienced and passionate outdoorsman, Lawver's customers began turning to him for help organizing backpacking trips in the park. Soon, an idea was born. 
The gear CampCrate provides is solid stuff, in good condition, and it's easy to use. Lawver tells me that he selected each item with first time and neophyte users in mind. It's not the fanciest ultralight stuff available, but your odds of having a comfortable night using this stuff are way higher than they are with experts-only items like non-freestanding tents. CampCrate cleans everything between each rental.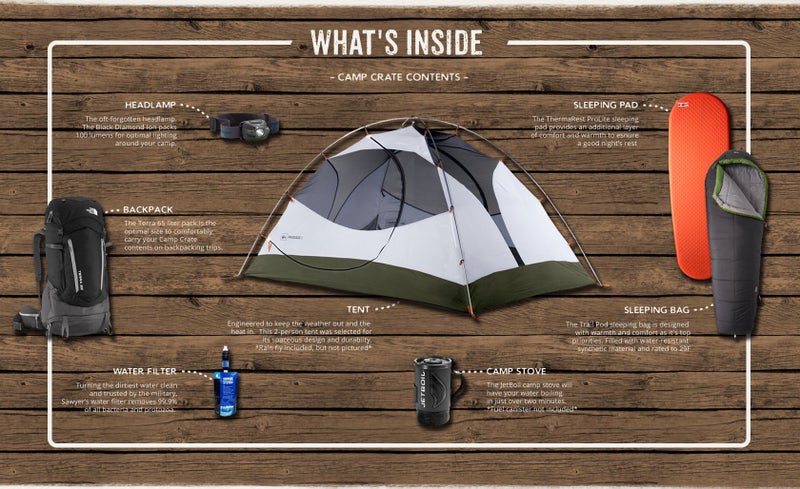 The value proposition adds up too. If you were to visit REI and buy all this stuff yourself, it'd run you over $800. With CampCrate, the total cost of gear for a solo three-day weekend is just $204, shipping included. 
That means CampCrate is going to be ideal for people who only go backpacking once or twice a year, first timers who are looking for the easiest, most affordable gear possible, or even more experienced types who are traveling and find it more convenient to have their gear delivered to their destination, rather than carrying it all with them. Tourists visiting a national park quickly spring to mind. 
CampCrate would also be a great way to affordably, easily, and comprehensively gear-up a friend or love interest you want to take camping for the first time. And all this stuff will work just as well for camping out of the trunk of your car or at a music festival, as it will on the trail. 
The company's ultimate goal? "I want to help make new backpackers," says Lawver.