Gear Guy
What Are the Best Cooler Backpacks?
We put several to test to find out how well they carry and how well they keep your beer cold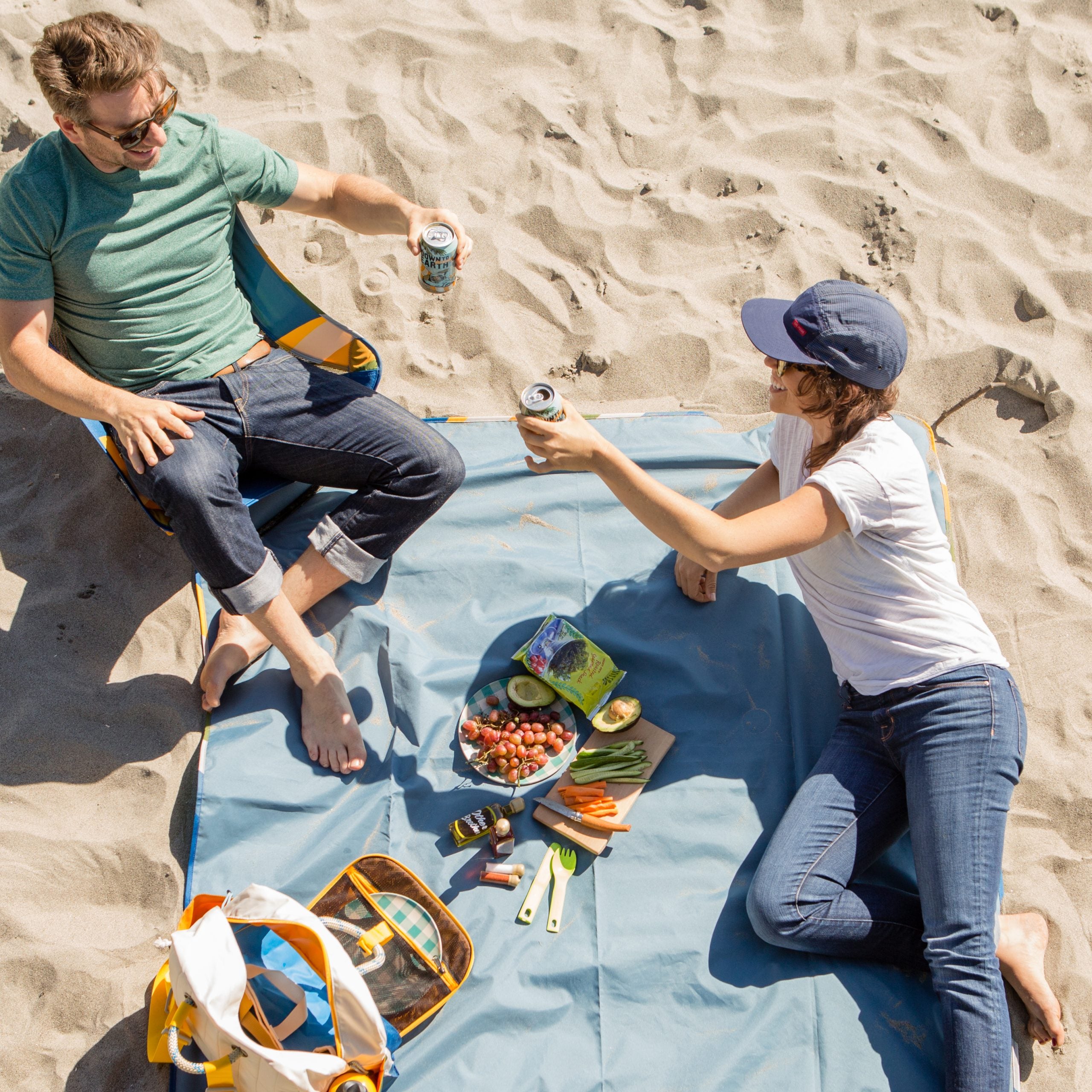 Heading out the door? Read this article on the new Outside+ app available now on iOS devices for members! Download the app.
I'm a big fan of the recent hard-sided cooler rebirth. But these things have their limitations: Have you ever tried to haul a 65-liter behemoth more than 100 feet?
If there's any hiking or scrambling involved when accessing your drinking point, you might want to consider a cooler pack, which combines a soft-sided cooler with a regular backpack. I recently tested four to find out how well they fend off the sun's heat and how comfortably they carry. Below are details on how we put them through the wringer and how they fared against each other.
---
The Test
Thermoregulation
I filled each backpack with two pounds of ice and a lukewarm, 71-degree can of Coke. Each backpack then sat in full sun in my backyard in Ashland, Oregon, from 9:45 a.m. to 1:45 p.m., as temperatures climbed from 70 to 86 degrees.
At 2:00 p.m., I drained the water and used a kitchen scale to weigh how much ice was left in each pack. I then used a meat thermometer to measure the temperature of the Coke.
Carrying Comfort
I filled each bag with two eight-pound weights and hiked about a mile. Because who wants to hike more than a mile carrying a backpack full of bubbly water, soda, or beer?
Usability
For three weeks, these packs replaced my Yeti hard-sided cooler during rafting trips, picnics, barbecues, and trips to the store.
---
The Results
#1: Igloo Sportsman Backpack Waterproof Cooler 16-Liter ($180)
Ice Retained: 14 ounces
Soda Temperature: 36 degrees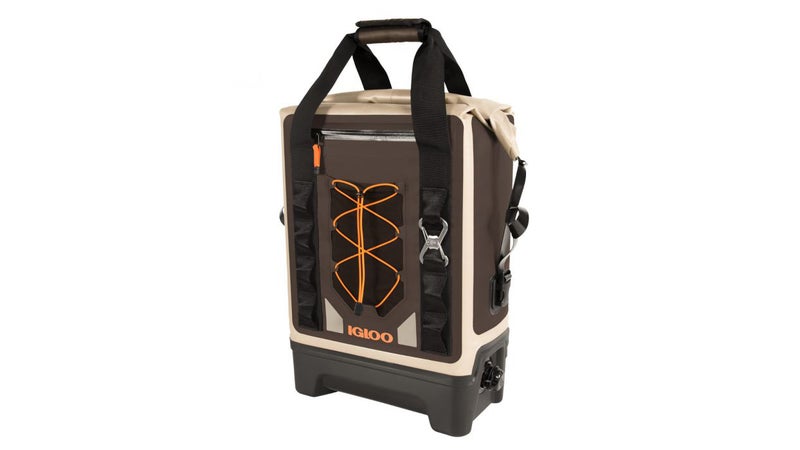 The Sportsman was best across the board. It's considerably more expensive than the other options but comes closest to the performance of a hard-sided cooler.
I liked the rugged plastic exterior that let me beat it up and toss it around. And thanks to the hard bottom, the cooler stood up by itself. Inside, the stiff-sided 13.75-by-7.25-by-20-inch interior was plenty big for a week's worth of groceries or a 12-pack of beers for a bonfire at the beach.
The Sportsman was the only cooler with a drain plug, allowing for quick and easy water disposal and preventing melted ice from drowning my cheese. The rolltop created a solid seal to keep the cold in and rain out. My one beef: At 20 inches high, it's not made for people with small torsos. That, and the hard bottom bumped and rubbed at my lower back while I hiked and rode my bike.
---
#2: IceMule Pro Cooler 20-Liter ($100)
Ice Retained: 7.5 ounces
Soda Temperature: 42 degrees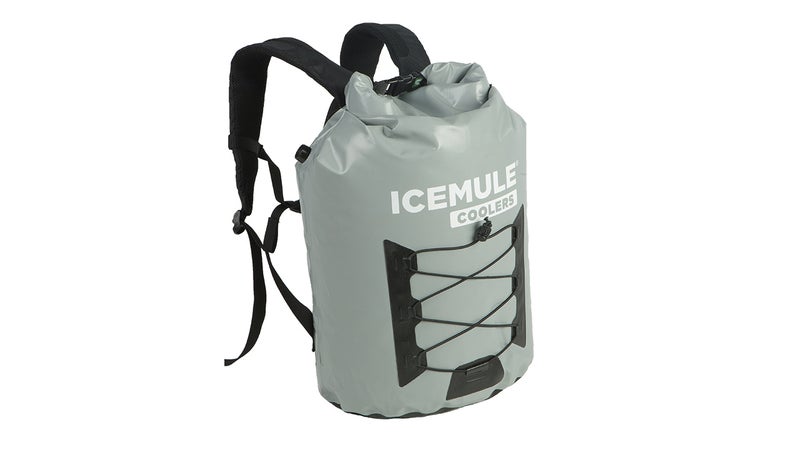 This cooler scored the lowest in both ice retention and soda temperature, but it still came in second because of usability. The Pro is made from a hearty plastic called MuleSkin, which reminded me of the PVC used in whitewater raft construction. I thrashed this bag on multiple river trips through Class IV rapids, and it still looks like new. The inch of insulation also did a good job of protecting my PBRs.
From the outside, the cooler looks like a glorified roll bag, but it actually carries like a backpack. There were no issues on my hike, and the cooler felt sturdy even when loaded with 30 pounds of beer and ice while I negotiated sketchy river put-ins and take-outs.
The lack of rigidity made the Pro feel less bomber than the Sportsman for transporting fragile foods or bottles, but that same malleability made it really easy to shove in with the other drybags on the floor of a raft.
---
#3: Alite Cooler Pack 28-Liter ($100)
Ice Retained: 8.7 ounces
Soda Temperature: 38 degrees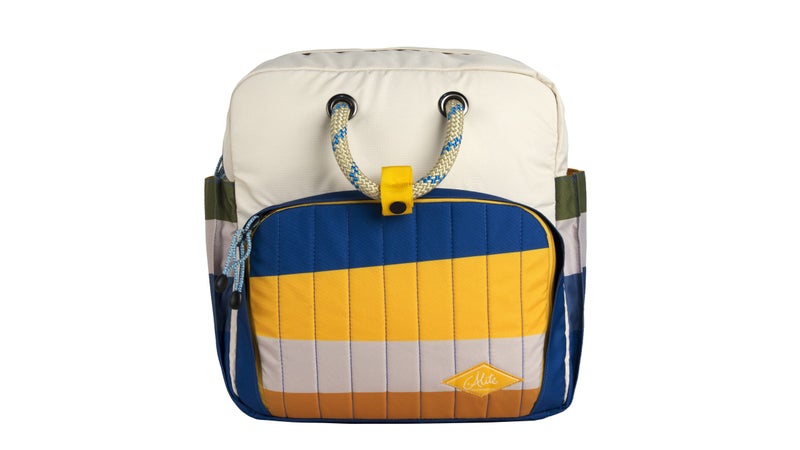 The Cooler Pack is beautiful, like all Alite products, and has plenty of cooling chops if you're planning to take it on a picnic or day trip. It was not, however, built to carry large quantities of anything: The straps are simple pieces of webbing that, when loaded with any amount of weight, quickly dug into my shoulders. I liked that the cooler section of the bag, which holds about six beers or enough food for a small picnic, is its own unit and can be removed from the rest of the backpack. This made for easy access to beer and cheese. It also did a decent job of ice retention and soda cooling.
---
#4: Dakine Party Pack 28-Liter ($70)
Ice Retained: 13 ounces
Soda Temperature: 41 degrees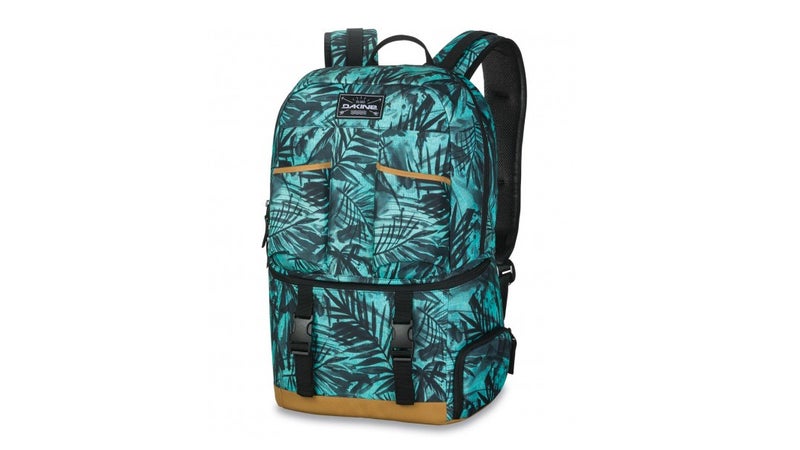 The Party Pack spoke to my bro aesthetic and was an excellent way to transport beers from house to, well, party. Packed down, it carried like my high school backpacks and felt plenty comfortable during my hike and during transport to some barbecues. The exterior koozies on the back and shoulder strap make for easy access—but they also attract moochers, FYI.
The Party Pack ranked second best in ice retention, but it came in last because it leaked quite a bit while sitting in my yard.