Indefinitely Wild
The Only 2019 Ford Ranger Review That Matters
Real-world experience in the hands of an expert who drives the Ranger off-road every single day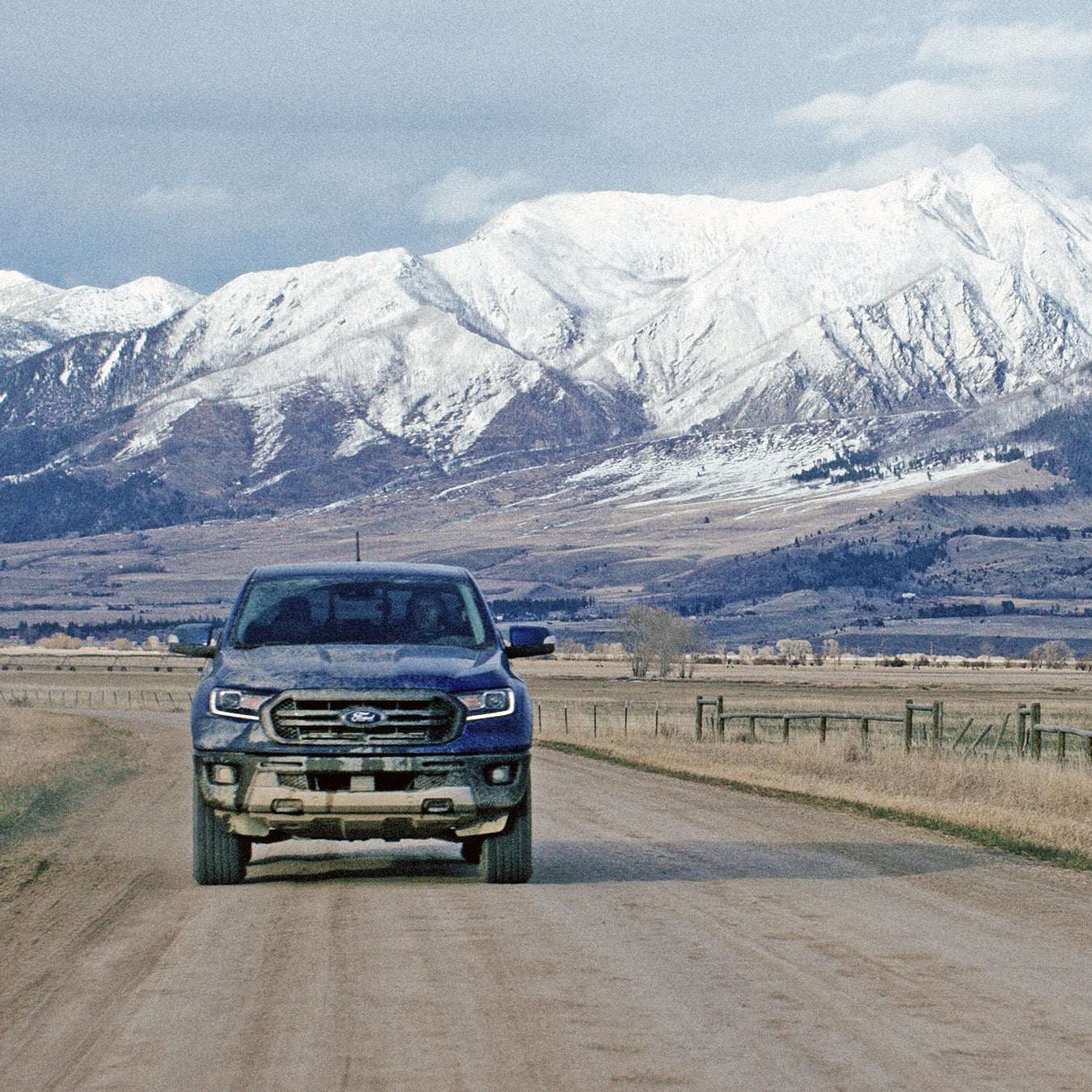 Heading out the door? Read this article on the new Outside+ app available now on iOS devices for members! Download the app.
For decades, American truck enthusiasts have looked to Australia and wished that its rugged, built-for-the-outback pickups would eventually make their way over here. Well, finally Australia's bestselling pickup has made its way stateside. But rather than rejoice, most car reviewers have failed to understand what the Ford Ranger was made to do. I want to set the record straight once and for all. 
Why Australia?
Even compared to the United States, Australia's interior is largely empty and undeveloped. But massive mining, agricultural, and energy industries operate across it. That necessitates vehicles capable of operating off-road across life spans that need to exceed hundreds of thousands of miles. So trucks like the Toyota Land Cruiser and HiLux or the Ranger are built to fulfill those commercial needs. These are trucks that are made to work before all else. Unlike the American market, where most pickups are used by private individuals for general transportation, Australia's trucks prioritize the ability to carry tons of weight reliably across the worst possible conditions, over cosseting their occupants in leather-clad interiors. 
If we compare a designed-for-Australia pickup like the Toyota HiLux to its American counterpart—the Tacoma—we can see how those differences add up. The HiLux is fitted with heavy-duty components, like a fully boxed frame that endows it with a gross vehicle weight rating of up to 6,600 pounds. The Tacoma's frame is only boxed under the engine, while the rest is made in a considerably less burly C-channel configuration; the highest GVWR you can get out of a Tacoma is 5,600 pounds. 
A GVWR is the weight of the vehicle, plus the maximum payload it can safely carry without overwhelming components like the frame, suspension, brakes, and all the bearings, CV joints, and other odds and ends that hold it together. So the HiLux is 1,000 pounds stronger than the Tacoma—not just in its frame but in every other component as well. And it's designed to haul that extra weight in a commercial environment, off-road, throughout its entire life. If there's one number that sums up a truck's capability, it's the GVWR. 
The Ranger Comes Stateside
Ford's Ranger actually outsells the HiLux in Australia and is widely considered the better vehicle. Over there its GVWR is actually higher than that of the HiLux. Numbers differ between different configurations, but the best GVWR achieved by a Ranger is 7,050 pounds, which is 450 pounds greater than the HiLux's highest GVWR. All of the Ranger's components will subsequently be stronger in equal amounts, adding up to a vehicle that is stronger and more capable of withstanding greater abuse. 
But Ford didn't simply import the Australian Ranger to the U.S. without changes. Not only are our crash standards different, necessitating changes to the frame, but our vehicle preferences also differ. Where trucks like the Ranger fulfill a commercial role in Australia, they're personal vehicles here, and we prefer a smoother ride and better on-road handling characteristics as a result. So Ford kept the frame's fully boxed design but altered portions of it to pass those crash tests, and it fitted more compliant suspension, among a host of other changes. That dropped its GVWR a full 1,000 pounds, down to 6,050 pounds. It won't quite stand up to the long-term abuse like the Australian truck will, but it's still well ahead of the Tacoma's 5,600-pound figure. Again, all the Ranger's components will be that much stronger. 
All Rangers Are Created Equally
If we accept that it's a truck's ability to perform work that defines its value, then the Ranger makes quite a case for itself. It's available with either a full four doors and human-size back seat (SuperCrew) or with dinky half rear doors and a very small rear seat (SuperCab). The former comes with a five-foot bed, the latter with a six-foot bed. Both are available with either two- or four-wheel drive. On top of those basic configurations, you can add packages that endow it with more off-road capability and all the equipment you need for towing. After that, you choose which luxury features you want, which are packaged into three different trim levels: the basic XL, the midlevel XLT, and the Lariat, which is the one with leather seats. 
All versions of the Ranger come with the same 6,050-pound GVWR. Because the 4×2 SuperCab is the lightest, you can use it to carry the most stuff—its payload capacity is 2,080 pounds. The heaviest version of the Ranger is the 4×4 SuperCrew, so it has the lowest payload capacity, at 1,560 pounds. 
All Rangers can tow the same 7,500 pounds, which makes them class leading. While one version of the Jeep Gladiator can tow 7,650 pounds, that number drops to between 4,000 and 7,000 pounds on more popular trim levels like the Rubicon. 
All Rangers also have the same 126.8-inch wheelbase and the same ground clearance and breakover, approach, and departure angles. 
Together this means you can spend less on a Ranger capable of performing more work than you will on rivals with lower GVWR, payload, and tow ratings. The 4×2 SuperCab models start at $24,300. Add 4×4 (and the FX4 package we'll discuss later), and you'll have a Ranger that not only stickers for less than $30,000 but which is as capable as anything else in the Ranger lineup. This approach stands in contrast to its rivals, which require you to spend more on expensive trim levels in order to increase capability. The roughly equivalent Tacoma TRD Off-Road starts at $33,800, while the Chevy Colorado Z71 (with a 6,000-pound GVWR) starts at $35,595.
The Biggest Change
The biggest difference between the Ranger that Australia gets and the one that just went on sale here isn't the softer suspension or the nicer interiors. It's the powertrain. Where that market gets a couple of hard-working but ultimately boring diesels, all North American Rangers are fitted with a 2.3-liter turbocharged four-cylinder gas motor and a ten-speed automatic transmission. 
I've now put about 5,000 miles on that powertrain in my truck and can report with some authority that it is awesome. While Ford quotes a respectable 7.5-second zero-to-sixty-miles-per-hour acceleration time, independent tests have shown that two-wheel-drive SuperCab versions (again, the lightest configuration) can actually run that in six seconds flat, with the heavier SuperCrew 4×4 versions taking around half a second longer.
It's no accident that that number feels more like a sports car than a pickup truck. The motor was originally developed for the Focus RS and Mustang EcoBoost and here is mildly retuned to deliver 270 horsepower and 310 pound-feet of torque. Those are best-in-class numbers and are made all the more impressive by the fact that peak torque is delivered at a very low 3,000 rpm, which means that unlike the high-revving engines in the Colorado, Gladiator, and Tacoma, this one feels like it actually belongs in a truck. That the ten-speed gearbox delivers a lower first-gear ratio than all the competition also helps there. And that transmission also helps return fuel economy that is better than even the underpowered, nonturbocharged engines available in base trims on the competition. It's worth repeating that all Rangers get this engine and transmission, even the entry-level $24,300 model. 
Truck buyers are typically a conservative lot and are often scared off by new technology out of fear that it may prove unreliable or difficult and expensive to maintain. But you'll also find this motor in the new Ford Explorer, which will be sold in very high volumes over the next decade or so, ensuring good parts supply, and the transmission has already proved essentially bulletproof in the also very high-volume F-150, even when stressed by the Raptor's 450-horsepower motor. This powertrain isn't just miles better than the competition, it's just as proven, too. 
Traction the Modern Way
Because traction is the first and most difficult problem off-road, it's the fitment of a front-locking differential to the Colorado ZR2 that Chevy uses to justify that model's $41,300 starting price. As of yet, there is no spec'd-up off-road special version of the Ranger. Instead there's an FX4 package that's available across all trim levels. For a $1,295 premium, that package adds three skid plates, a locking rear differential, stiffer shock absorbers, and a package of electronic traction aids that Ford calls Terrain Management. You can get that on a 4WD Ranger that costs under $30,000, and I think it actually works better than the front locker found on the ZR2 or other much more expensive rivals. 
To recap: four-wheel drive locks the speed of the front and rear axles together. But when wheels start to slip, all the power goes to the wheels on those axles with the least traction. So four-wheel drive really only powers two wheels when things get slippery. To fix that, you need locking differentials on each axle, which then lock the speeds of the two wheels on either side together. To truly power all four wheels equally, you need lockers on both axles. 
Or at least you used to. Back in the 1990s, Land Rover started developing an electronic alternative to locking diffs. Thanks to antilock brakes, all trucks are already fitted with wheel-speed sensors and the ability to precisely apply individual brakes to control those wheel speeds. Land Rover just figured out a way to make that system work in reverse, correcting wheel spin rather than lockup. The advantage is that such a system is lighter, simpler, and capable of activating only in the split second that you need it. Traditional locking diffs are a real bear to activate and impair a vehicle's steering once you have them on. 
Well, guess who owned Land Rover for a couple years, at the exact moment that technology was perfected? That's right, Ford did. The company will not comment on whether or not its Terrain Management system shares software or components with Land Rover's Terrain Response, but I can report that the two systems function identically when it comes to how they manage traction; they even share similar control units, graphics, and language, which drivers use to interact with the systems. I can also report that both systems are extraordinarily effective; the Ranger's electronics will get you through any terrain that mechanical lockers would and are a lot easier to use. 
Driving It
Hands down my favorite thing about the Ranger, and the first thing you'll notice when you drive one, is how much vision it provides. Compared to other pickups, it has a very low hood, very thin A-pillars (the structures between the windshield and front doors), and a very tall glass house (the portion of the cab made from glass). Around town you'll be better able to spot pedestrians and cyclists and more easily maneuver into a tight parking space. Off-road you'll maintain vision of obstacles as your vehicle moves closer to them. It's details like this that make a car or truck work with and for the driver, and which are much more important to every second of the driving experience than how much power the motor makes or how nice the leather seats are. 
What you might not notice is just how fast the Ranger is. It's so smooth, and its interior is so quiet, that I often find myself approaching 100 mph on the highway without meaning to. Our highways out here in Montana are mostly signposted at 80 mph, and it's incredibly easy to focus on the landscapes or the clouds for a few minutes, then look down and realize you're risking a hefty speeding ticket. 
The ten-speed transmission shifts very quickly, but all those speeds paired with programming that errs a little too far toward the pursuit of good fuel economy mean that there can be a slight delay when you suddenly ask for quick acceleration. Around town, the transmission may be operating in eighth or tenth gear, depending on your speed, meaning it will need to shift down four or six gears to deliver what you're asking for. I've seen some reviewers attribute this delay to something commonly called turbo lag, but it is, in fact, just those four or six gearshifts all taking one or two seconds to occur. Shifting the transmission into sport mode, or taking manual control of the gears through the buttons on the shift lever, eliminates this. 
The FX4 shocks are very stiff, as they're designed to support that impressively high GVWR through challenging off-road terrain. An unladen truck can subsequently deliver a rough ride over potholes or off-road. This can be fixed by airing down the tires to appropriate off-road pressures (I've been running 18 psi) once you're on dirt, and the ride smooths out considerably once you have a back seat full of people or some weight in the bed. Because I use the truck to support my outdoor activities or take us camping, I prefer this focus on delivering comfort when hauling rather than erring in the direction of unladen comfort at the expense of capacity. 
The various Terrain Management modes also alter throttle-response rates, in addition to working to provide traction. I've been engaging Mud and Ruts most often, as it turns that sensitivity up a bit for a more responsive drive, while maximizing intervention of the traction-control system. On rough dirt roads and off-road trails, I frequently find that I'm overtaking most other vehicles in the Ranger. It just seems to smooth out the bumps a lot better than the Jeeps and Tacomas I'm passing, while struggling less over obstacles. 
You sit very high in the Ranger, which helps with vision and comfort but also probably contributes to a sensation of body roll while tackling corners. Steering feel is blunted by the electric assistance, but the handling still proves surprisingly nimble. It's fun to drive on twisty mountain roads, but the experience leans a bit more toward safe and competent than it does anything truly engaging, at least while you remain on pavement. This is a necessary by-product of its high payload and strong off-road abilities. So far the most weight I've carried in the bed was about 1,100 pounds. The driving experience was utterly unaltered. 
Likes
Strongest engine in its class, drives like an old-school V-8
Advanced traction-management system makes challenging conditions easy
Comfortable, spacious interior
Can activate rear locker in 2WD; you know, for power slides
Deep bed walls make the most of a limited bed length
Competent handling off-road is tricky to pair with a high payload and good on-road manners, but the Ranger manages it
Steel bumpers, stock
Best value in class by far
More gears, better gearing, and more torque means the Ranger will push larger tires more easily, and you won't need to regear unless you want to go unnecessarily large
Dislikes
Sync 3 is otherwise a great infotainment system, but it requires software updates as frequently as your phone, and unless your driveway or garage is close to your Wi-Fi router, you'll be greeted by frequent prompts to force an update
No in-seat cooling
Rear seats don't fold completely flat (but do fold up)
18-gallon fuel tank limits range
No trailer brake controller included in tow package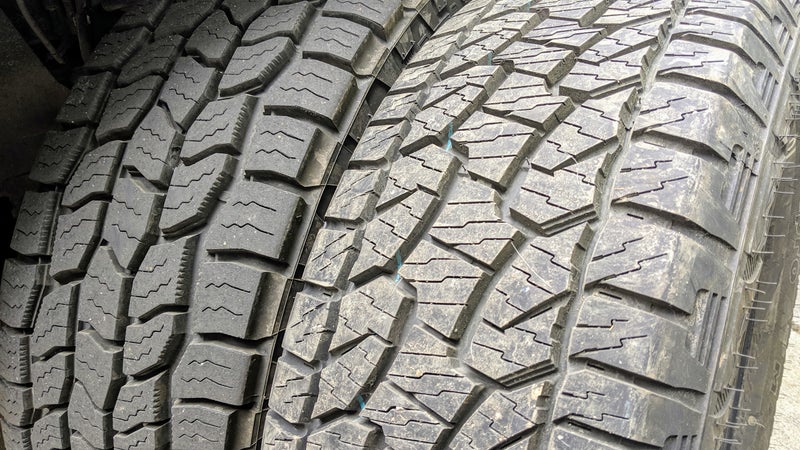 Should You Buy One?
If you want a vehicle just for going on off-road trips, have deep pockets, and can stand the Barbie-car styling, then the Jeep Gladiator will ultimately prove more capable. But it's also much slower and much less refined. If, like me, you need to balance play with work and put in lots of highway miles, then the Ranger is definitely the way to go. Its powertrain alone puts it way ahead of the Colorado and Tacoma, and it's also more comfortable, harder working, and offers much better vision than either of those trucks. That the Ranger delivers so much value lower down its price range just seals the deal. Absolutely everyone should tick the box for the FX4 package. Terrain Management will prove a boon to winter driving as much as it does on any other slippery surface. 
With the Ranger, we American truck enthusiasts have finally gotten the hard-use, heavy-duty, midsize off-road pickup we've always asked for. I just hope it sells well enough that all the other brands are forced to stop making excuses and give us the good stuff, too. 
Trending on Outside Online