Indefinitely Wild
A Rundown of the Best New Outdoorsy Vehicles Coming in 2023
From electric off-roaders to heavy-duty trucks for towing trailers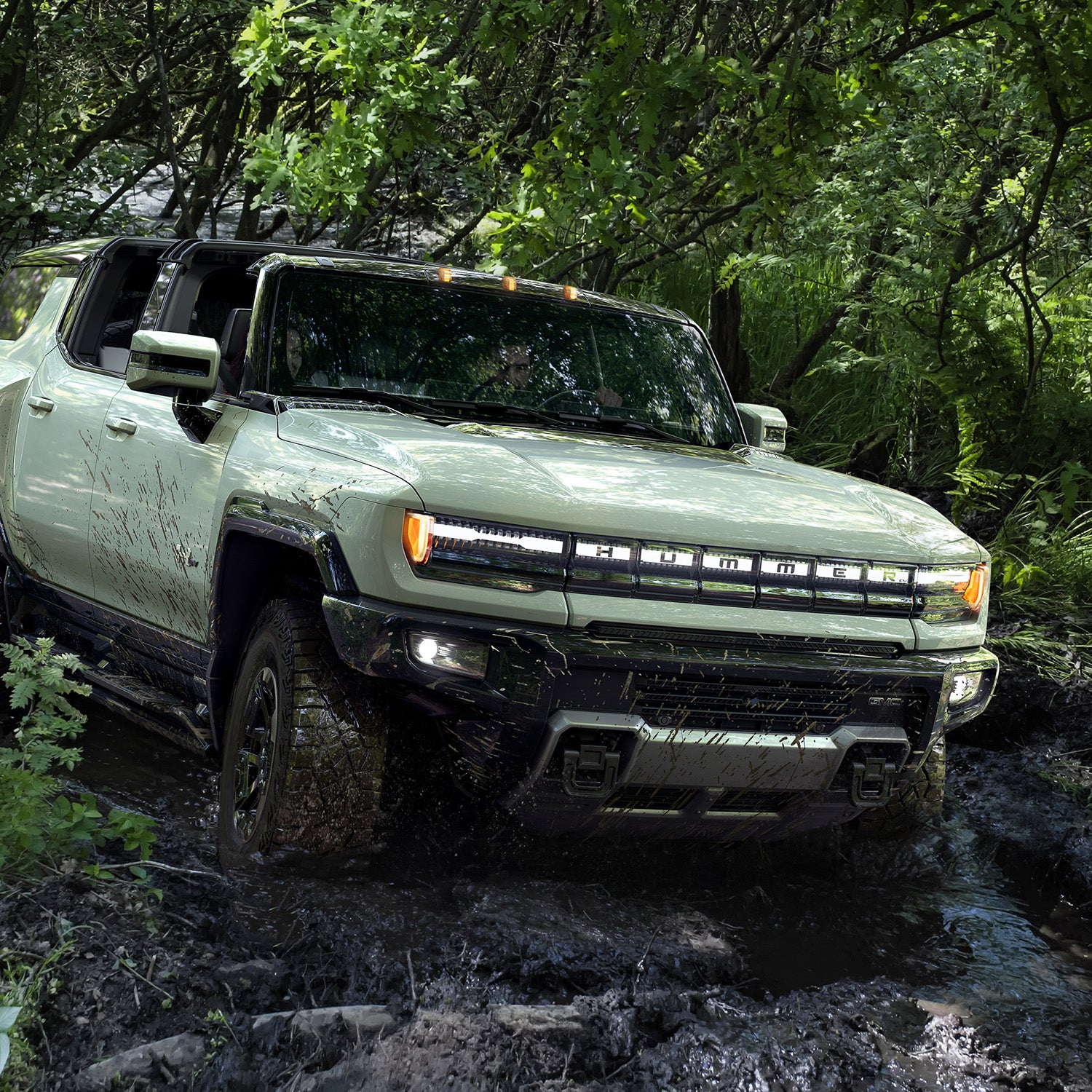 GM
Heading out the door? Read this article on the new Outside+ app available now on iOS devices for members! Download the app.
We broke down the best all-new adventuremobiles being released in 2023, along with expert analysis of their achievements and flaws. Vehicles here are all-new, and going on sale for the very first time this year. We're not including anything that hasn't been revealed in full.
(Shopping for something more affordable? Here's our guide to finding the best deals on adventure vehicles, amid ongoing supply chain issues and inflation-fueled price chaos.)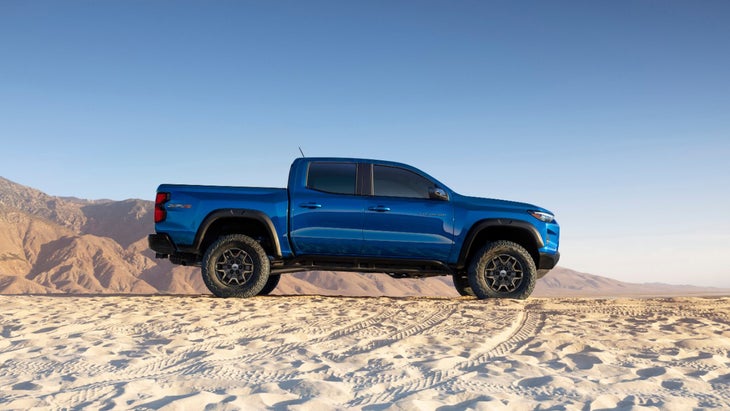 Chevy Colorado/GMC Canyon
Mid-size trucks, like these twins from General Motors, traditionally face two challenges: payload and powertrains. But, depending on trim level and options, the new Colorado and Canyon are able to carry up to 1,600 pounds, which is close to the payload provided by the class-leading Ford Ranger. And where the Ford still has the GM twins beat with its peerless ten-speed transmission (GM continues to use the same eight-speed auto from the previous generation trucks) the Colorado and Canyon both feature much more potent motors, which can make up to 430 pound-feet of torque. That's the most ever available in a mid-size pickup.
And they have another ace up their sleeves. Both trucks' top trim levels—ZR2 for the Chevy and AT4X for the GMC—feature a true long-travel suspension system complete with high-end off-road shocks. That's another first for a mid-size, and is enough on its own to offer a clear advantage over rivals in this space. Combined with the turbocharged 2.7-liter high-output engine, that suspension is going to offer some very serious performance. But, you'll pay for it. The ZR2 starts at $46,800, while the AT4X, which includes features like protection parts, a more luxurious interior, and underbody cameras, will sticker for $55,000.
Subaru Solterra
Finally, every outdoorsperson's favorite car brand is going to sell an electric vehicle. About the size of a Crosstrek, the Solterra will be easy to park and offer just enough cargo space to support your sports and hobbies. The 72.8-kiloWatt-hour battery pack will deliver 228 miles of range. Subaru will offer 18- and 20-inch wheels, but anyone looking to venture off-road should avoid the twenties, as they'll sacrifice both comfort and puncture resistance. Unlike many other economy EVs, the Solterra will be capable of getting down a dirt road. As you'd expect from any Subaru, it's equipped with AWD, and even features electronic traction aids and hill descent control.
There are two tradeoffs with the Solterra, though: price and charging speed. Subaru hasn't announce a dollar amount yet, but expect at least a $10,000 premium over equivalent Crosstreks, if not more. And, compared to most other EVs, the Solterra is going to take a while to charge. Using a 100-kW DC fast charger, a 0 to 80 percent charge will take 56 minutes. Compatible with the brand's 150-kW Supercharger network, a Tesla Model 3 can charge its larger battery the same amount in just 20 minutes.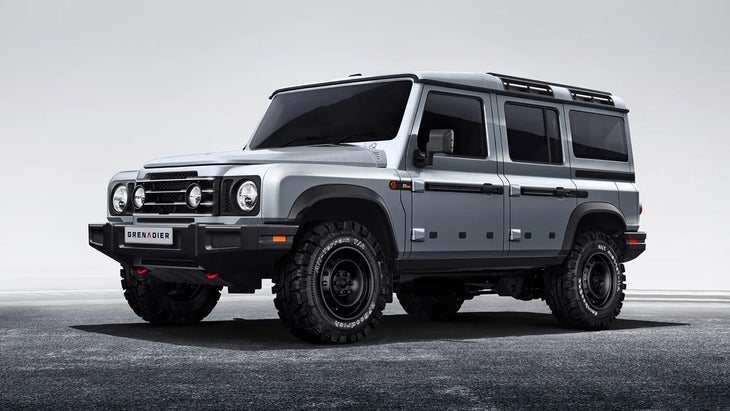 Ineos Grenadier
Miss the days of simple, rugged 4x4s like the old Land Rover Defender? So did English chemicals tycoon Sir James Ratcliffe, who just brought this lookalike to market under his own brand. Equipped with simple live axles wearing locking diffs front and rear, and a spartan interior, the Grenadier is designed to be a durable, go-anywhere vehicle for real adventurers.
Creating a new car company is hard. Much of the value proposition offered by those old Defenders, Toyota Land Cruisers, and others in that vein is their ubiquity in the remote corners of the planet these vehicles were designed to travel through. Break down in Baja in a Land Cruiser, and you'll be able to find the parts you need even in a tiny village. Will you be able to say the same for a low-volume, exotic SUV? That's a problem the brand is trying to address by equipping the Grenadier with an off-the-shelf engine. Its turbocharged inline-six is sourced from BMW, a brand not traditionally associated with merits like durability or ruggedness, and for which sourcing parts in those difficult-to-reach places will be equally challenging. The vehicle enthusiast in us wants to be optimistic about this thing, but our inner skeptic is waving red flags.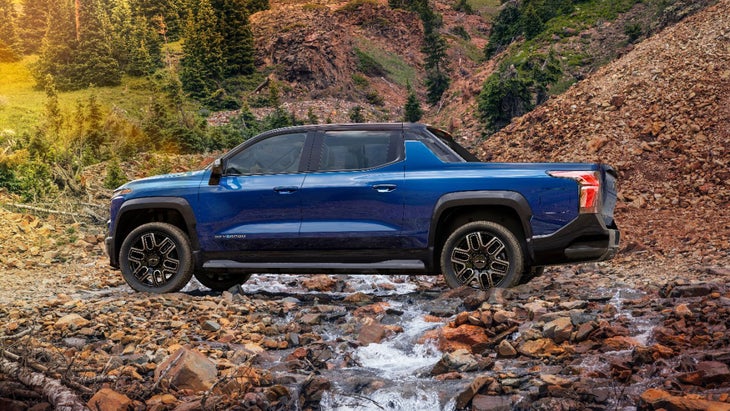 Chevy Silverado EV
I was blown away when I drove the GMC Hummer EV last year. It's genuinely the most exciting truck ever made. But, at $112,500, it's priced to match. The Silverado EV will be based on the same platform, but prices should start around $50,000, and it looks a lot more like a normal full-size pickup truck.
At 1,200 pounds, the Silverado EV's payload capacity is almost as low as that of a Toyota Tacoma. That entire capacity could be exceeded by five adults, let alone a pile of construction materials, tools, or camping gear. And the Silverado is coming to market a year after the Ford F-150 Lightning, which can carry 2,000 pounds.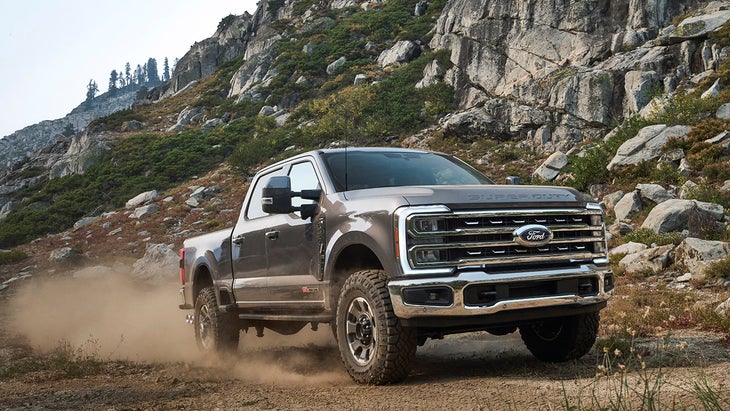 Ford Super Duty
Want to tow a travel trailer or haul a slide-in camper? As all this talk of payload capacities suggests, mid-size and even half-ton trucks typically aren't strong enough to perform those tasks. Enter the Ford Super Duty, which is built to move heavy loads. Unlike most of the overloaded trucks you see in mountain towns, it will remain safe and relatively fuel-efficient while doing so.
Completely redesigned for 2023, the Super Duty shares its luxurious cab with the latest F-150, is capable of hauling up to 8,000 pounds, and can tow up to 40,000 pounds, making it the strongest pickup ever. Other innovations focus around ease of use, which is welcome, because giant trucks like these can really challenge the limited skills of non-commercial drivers. The navigation system is able to plot routes accessible for the size of your trailer, while various cameras and safety systems will make pulling those trailers safer than ever before.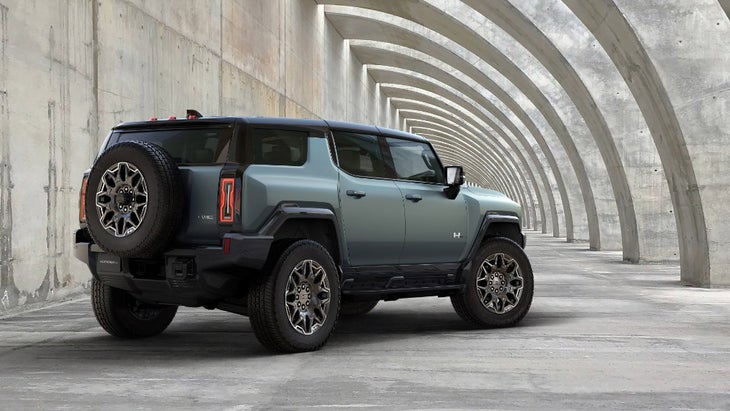 GMC Hummer EV SUV
Driving the GMC Hummer EV pickup feels a lot like riding an ATV. Unfortunately, its tiny bed is only capable of hauling about as much stuff as an ATV. Enter the SUV version, which should be a lot more practical and will begin reaching customers this summer.
It's impossible to talk about the electric Hummer without talking about availability. General Motors designed this truck to completely change the way Americans think about electric vehicles. And it must have succeeded, because 90,000 people placed a reservation for one as soon as order books opened last year. The company originally planned to make just 12 per day. At that capacity, those orders would take 20 years to fulfill. GM is now scaling production as fast as it can, but don't expect to be able to place your own order any time in the foreseeable future. If you know someone lucky enough to score a Hummer this year, beg them to take you for a ride.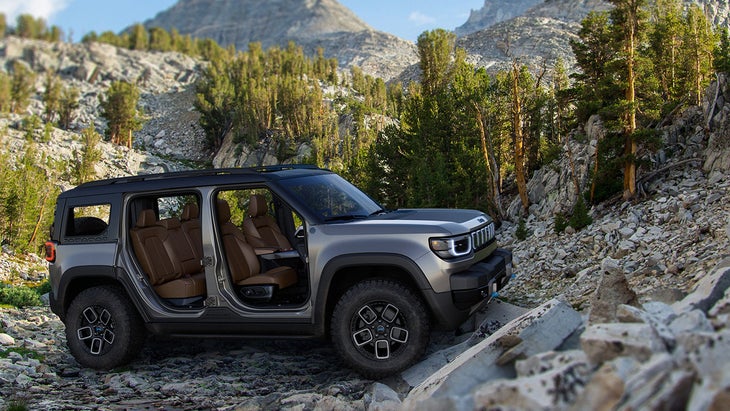 Jeep Recon
I'm breaking my rule of only including fully revealed vehicles here, because I'm so excited for Jeep's first dedicated electric vehicle. All we know so far is what it looks like, the fact that it'll be electric, that it's equipped with mechanical lockers on both axles, and that it will be capable of completing the Rubicon Trail. Oh, and we can also see that its doors bolt-off, just like a Wrangler.
We're still waiting on important details like price and range. I'll hopefully get a chance to drive one this summer, and will report back on off-road capabilities then. So far though, this thing looks to be the closest vehicle to our perfect EV adventuremobile formula yet made.
Lead Photo: GM