Indefinitely Wild
The Case for Ditching Your Truck for a Vintage Snowcat
Yellowstone National Park is auctioning off most of its old 'cats. So we reached out to Orion Anthony of Northern Lights Optic to find out what it's like to own one of these beauties.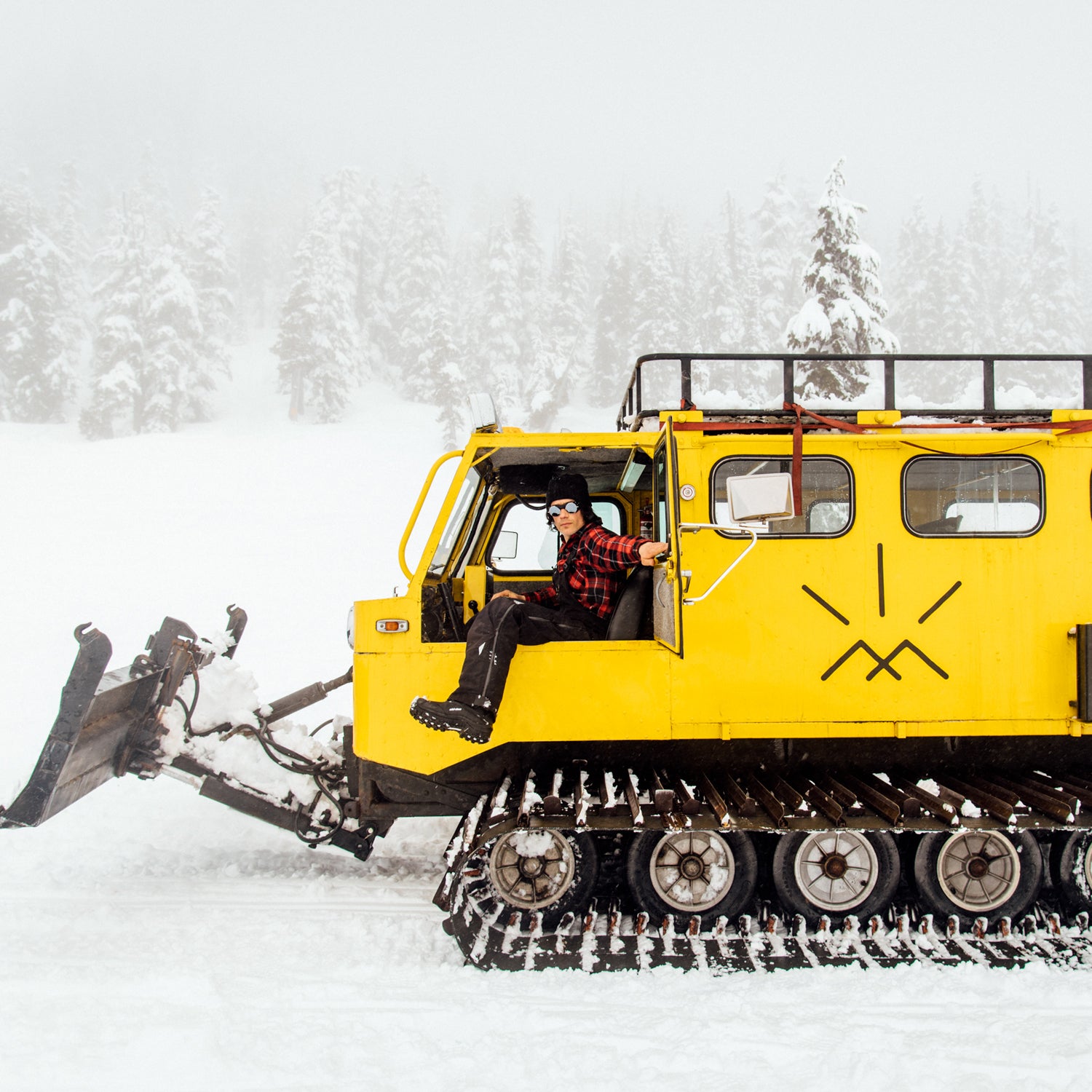 Chris Brinlee(Photo)
Heading out the door? Read this article on the new Outside+ app available now on iOS devices for members! Download the app.
Last week, Outside reported that Yellowstone National Park is auctioning off most of its old snowcats. Thinking of buying one? We reached out to someone who already does—Orion Anthony, of Northern Lights Optic—to ask what it's like owning, and using, his 1974 Thiokol Spryte 1200c. 
In some ways, vintage snowcat ownership may be easier than you'd expect. While the insulated cabin and its interior are unique to this Thiokol, the rest is largely a hodgepodge of off-the-shelf industrial and construction equipment parts. That means most mechanics used to working on farm equipment or bulldozers will be able to work on one of these beauties and that parts are available decades after they've gone out of production. 
In other ways, they're drastically impractical vehicles. A 'cat is a highly specialized beast that's purpose built for the specific terrain it's used in. Dealing with steep slopes through deep powder in open terrain? You'll need a machine with very wide tracks. But those wide tracks make it all but impossible to use for towing on public roads or for driving through the woods. Planning on using one to plow? Don't underestimate the weight of the snow that'll accumulate across the blades. Often, snow is more efficiently moved by hand than it is by an old, underpowered, American V8. And those plow blades limit the articulation and terrain the 'cat is able to handle. The bottom line: consider where and how you want to use a snowcat before buying one.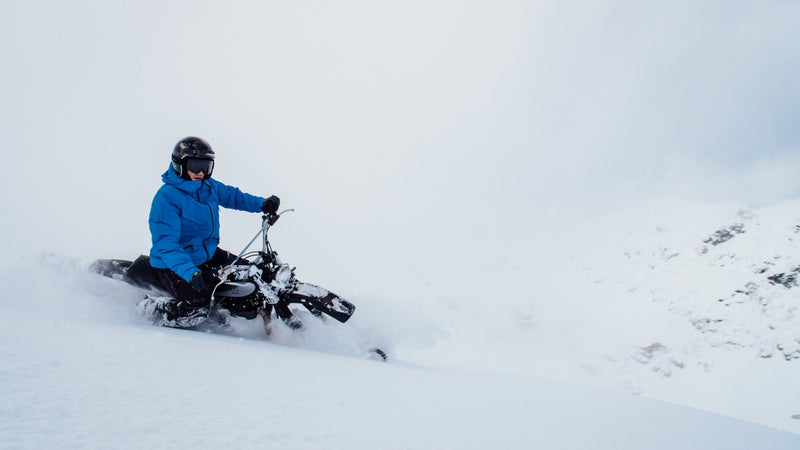 But if you want an old snowcat to use as a fun, vintage ride—and if you enjoy weekends spent turning a wrench in freezing temperatures—then read on. Those are the reasons why Anthony enjoys his rig. This is his experience. 
INDEFINITELYWILD: Why buy a vintage Snowcat? 
ANTHONY: It's such a beautiful thing. My Spryte is not reliable, but it's not about that. It's about the aesthetics and the nostalgic feelings that it communicates about the mountains. When I was younger, I saw these machines being used [to groom tracks] on the ski hill; it pushes those buttons for me emotionally. Like a vintage car, it brings back the kid in me.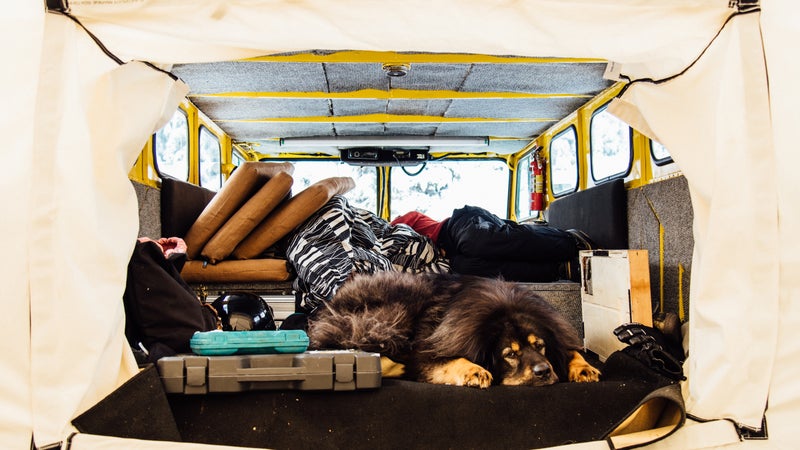 Is it reliable? And useful?
You don't buy one of these things because it's reliable. You've gotta be ready for it to break down at any time. The first time I took the Spryte out, the wheel bearings failed about eight kilometers into the mountains. Fortunately, it was near a meadow, so we pulled off the trail and made camp until a mechanic came up and fixed it.
The second time it broke down was while driving over uneven terrain. The track flexed so far to the side that the guide wheel walked right out of the guide. We split the track on-site to figure out what the problem was, but had to wait for a mechanic to come up with a welder so we could get it back on.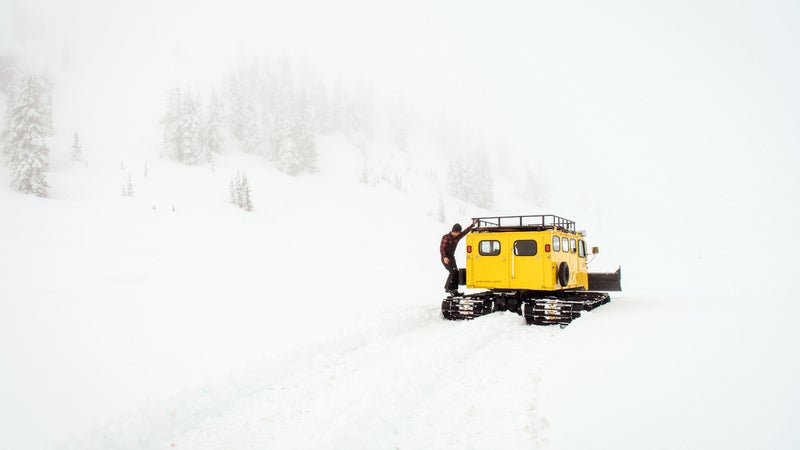 These things need a lot of love. It takes a lot of patience and tolerance to keep these beautiful old machines rolling. During the summer, you've gotta tighten grousers [protrusions that give the tracks grip] and guides. The motor is pretty standard, like that from a '70s pickup truck, so regular oil changes and fluid checks are a must.
Truth be told, I can go way more places on a snowmobile. Having the Spryte doesn't open any new doors as to where I can go, but it's great getting to haul everyone up in one trip—and it does so with such style. It also offers bomber protection in a snowstorm. I spend a lot of time in the mountains, so it's great knowing that the Spryte can handle whatever weather conditions are thrown at us.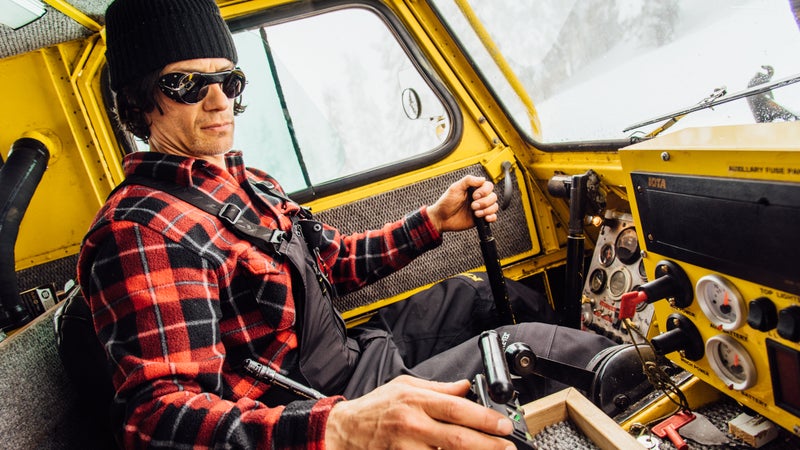 What kind of reactions do you get when people see the 'cat? 
The word "sick" gets dropped quite a bit, but my circle is mainly full of snowboarders. It surprises people. They don't expect to see it up there. It's kind of like seeing Burt Reynolds's '76 Trans Am, in the alpine. The new 'cats that everyone goes skiing in don't have that kind of appeal. You look at those and it's like, "Oh, cool. A ride up to the top of the run." You look at the Spryte though and it's like, "Oh, what a rad machine." It's a different feeling. 
My girlfriend Jess isn't really into the outdoors or alpine camping, but the 'cat is comfortable enough for her to enjoy going on trips with me. It works out.
Half the reason I bought the Spryte was to be able to take big loads up to base camp with my dogs and my girlfriend. It's also a branding vehicle for Northern Lights Optic. Our glasses pay homage to the golden age of mountaineering through a fusion of classic style with modern features and materials. We have a vintage snowbike that embodies that classic alpine style, and the Spryte is another extension of our story. 
Lead Photo: Chris Brinlee
Trending on Outside Online