Indefinitely Wild
Don't Be Fooled by the Latest VW Microbus Concept
Volkswagen's desperate. Van buyers shouldn't be.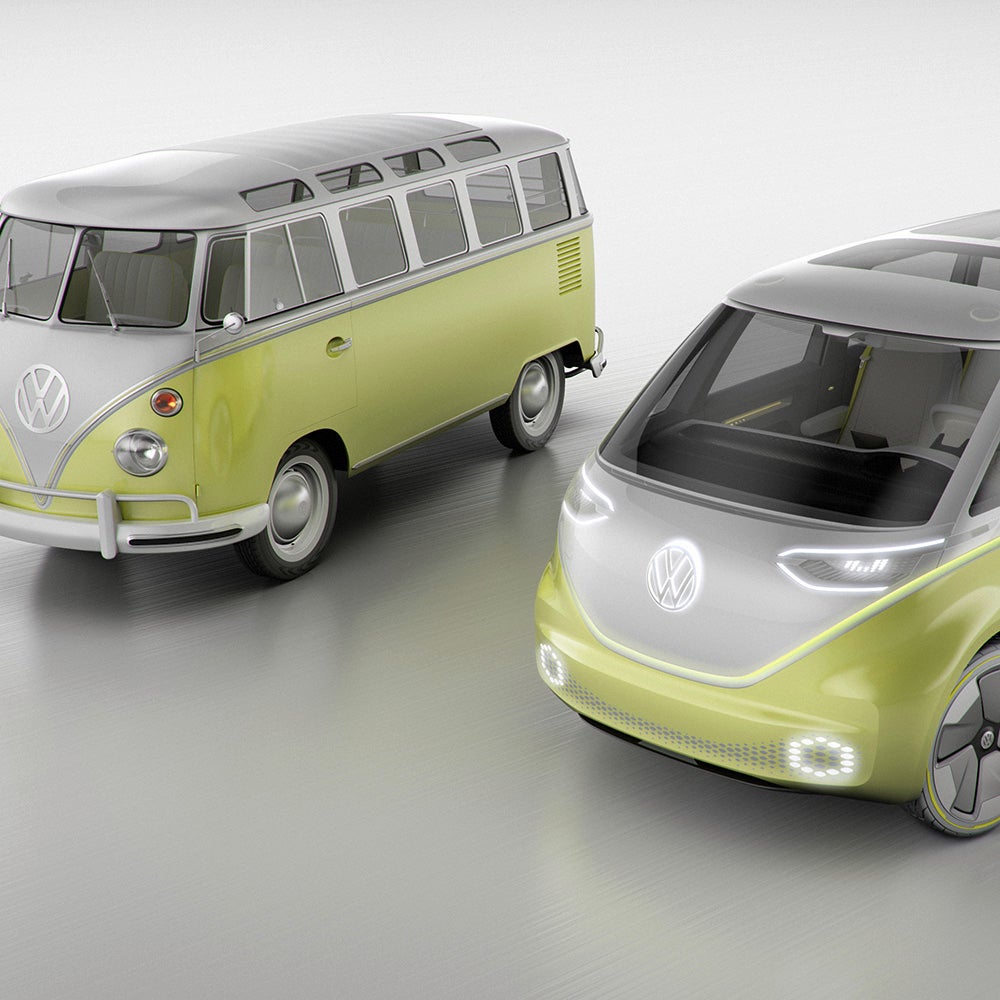 Heading out the door? Read this article on the new Outside+ app available now on iOS devices for members! Download the app.
Way back in 1950, a plucky little automaker introduced its second vehicle design. Like the first, it turned out to be an unexpected hit, turning accepted industry practice on its head to inspire an entire new generation of drivers to hit the road in entirely new ways. It was affordable, economical, and practical. More importantly, it was cool. The VW "Bus" became the symbol of 1960s counterculture. 
These days, what was once an automaker for the people has transformed into something of an evil empire. Over the last few years, Volkswagen deliberately lied to its customers about the environmental damage its vehicles were causing, setting out to cheat emissions tests conducted by governments around the world. Caught red-handed in its deception, it's estimated that "Dieselgate" could cost VW up to $87 billion worldwide, as the company is forced to buy back vehicles, pay fines, and bring its cars into legal compliance. 
For some of VW's executives, the penalties are of a more personal nature. The company's former emissions compliance manager was just arrested by the FBI and charged with conspiracy to defraud the United States. If convicted, he could face up to five years in federal prison.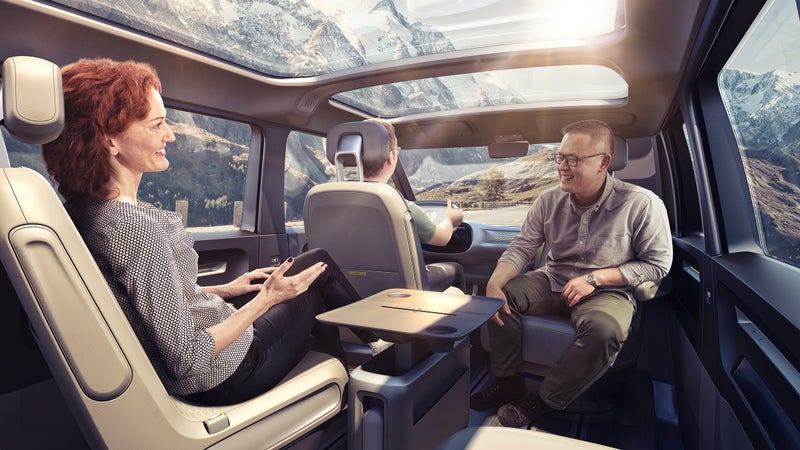 Of course, Dieselgate isn't the only problem VW faces. It produces 10.15 million vehicles annually, making it the third largest car company in the world, but it only managed to sell 349,000 vehicles in the U.S. in 2015, putting it in fourteenth place here. Volkswagen has famously failed to crack the American market, even ceding its once dominant lead amongst liberal outdoorsy types to Subaru, an automaker that only ranks twenty-second worldwide. 
So not only is VW desperate to clean up its image, it's specifically desperate to clean up its image in the U.S., while capturing the interest of more American car buyers. 
And it's apparently out of ideas on how to do that. This week at the Detroit Auto Show, VW's big reveal was another Microbus concept—officially, and inexplicably, dubbed the I.D Buzz. This is the fifth time it's released a Microbus concept since 2001, leading to a near-constant cycle of hype and disappointment among people who might actually purchase such a thing.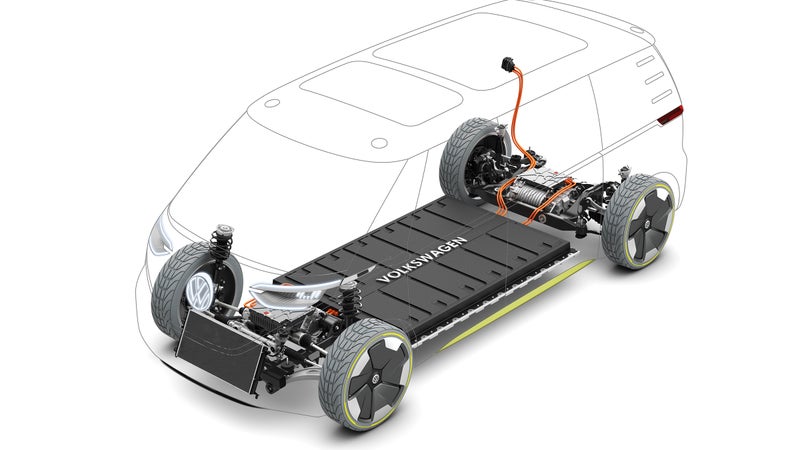 The biggest change from 2001 to 2017? This latest concept is electric, employing an underfloor battery that's reminiscent of the platform used by Tesla. That's great for packaging—free of internal combustion drivetrain components, nearly the entire volume can be devoted to passengers—but it's also indicative of yet another problem. By lying to both its customers and itself about the viability of diesel as a clean power source and investing heavily there, VW has now found itself far behind rivals on the development of electric cars. Toyota, the biggest carmaker on earth, has become synonymous with the gasoline-electric hybrid, while GM, at number two, just brought to market the first practical, affordable, electric car for the masses. The $36,000 Chevy Bolt is a true people's electric car. 
An electric VW Microbus you can actually buy? If Volkswagen actually makes it this time, it's likely three years away, at best. New car models typically take five years for an automaker to develop, and Dieselgate only started in 2015. VW's pivot to electric power is only now occurring in concept form. 
Don't get your hopes up about it being affordable either. In 1963, the original Microbus may have retailed for $2,665. Adjusting for inflation, that'd be $20,734 today. But electric powertrains are expensive and similarly sized vans made by rivals start at much higher prices. The Mercedes-Benz Metris (which isn't a luxury model), starts at $30,000 for instance. GM managed to get the price of the Bolt's batteries down to $145 per kilowatt-hour. Assuming an electric Microbus would come with at least a 60 kWH battery pack, we're taking about a vehicle with a minimum possible price of $38,700. And that's just assuming VW drops some batteries into an existing van platform. Given the cost of developing an all new vehicle with an all new drivetrain, it'll likely be much more. 
VW's electric microbus faces one last problem: Tesla. Last year, Elon Musk announced that the company is developing a "bus" with styling, "Inspired by some of the California Custom VW combi design art."
In other words, a plucky little automaker that's turning industry practice on its head is developing a new type of vehicle designed to get new drivers on the road in new ways. That sounds like a pretty cool idea to me.