Get Any Car Adventure Ready for $1,000
Any car can be an adventuremobile. Here's how.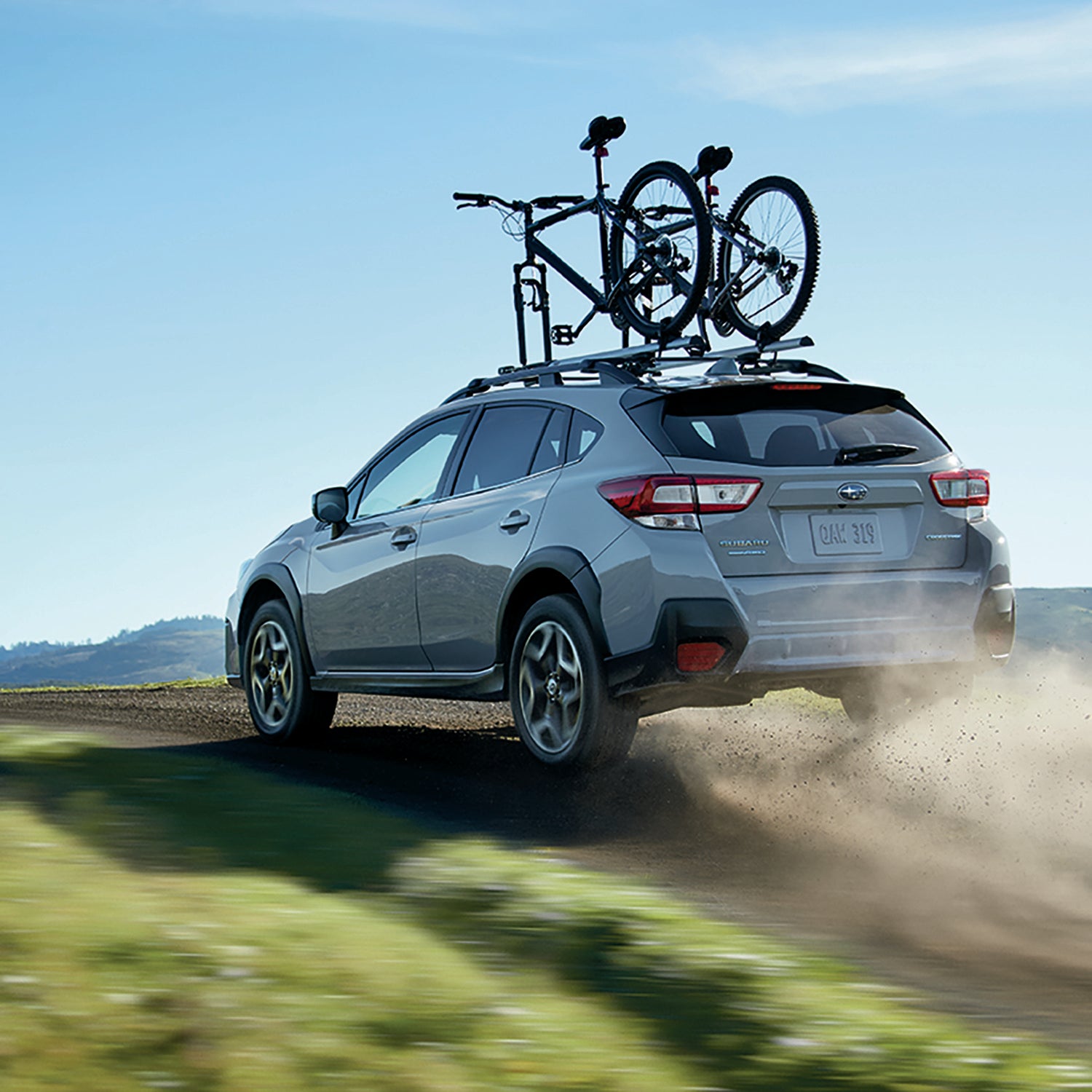 Heading out the door? Read this article on the new Outside+ app available now on iOS devices for members! Download the app.
Want to take your car on an adventure? Here's how to take virtually any car virtually anywhere—safely, reliably, and on a budget of $1,000.
For this article, let's use a Subaru Crosstrek as our archetypal everyperson car. Subaru likes to advertise the adventure quotient of its vehicles, but if you actually want to drive one through snow, sand, dirt, or mud, you'll need to make some basic changes. Well, at least if you want to guarantee you'll make it home safely.
The most important upgrade for any car you want to take into remote areas or onto slippery surfaces? New tires. Heck, I'd argue that even drivers who stick exclusively to paved roads will benefit from upgraded rubber. That's because tires are the single most important component on a car; it's only through them that the brakes, suspension, engine, and all-wheel-drive systems get a chance to do their thing. Despite tires' essential role, virtually every automaker, including Subaru, is guilty of cheaping out on the ones they include on the car you buy. The Crosstrek's stock bargain-basement road economy tires make the vehicle no more capable than a Toyota Camry.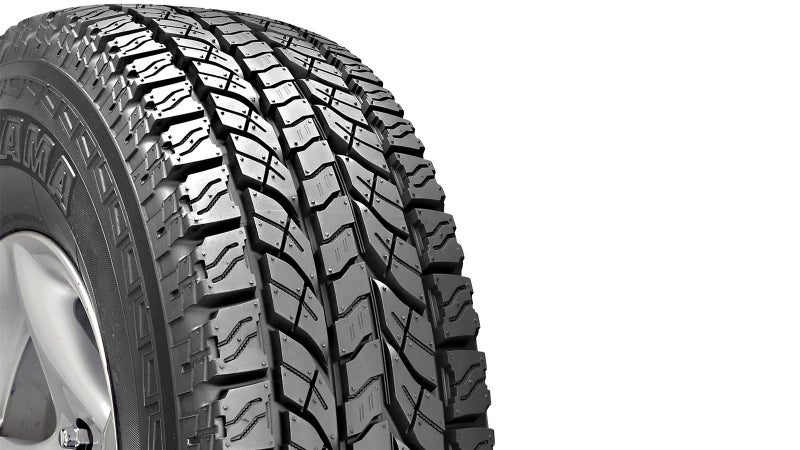 To unleash the potential of a car like the Crosstrek, you need a tire that enables its capabilities without exacerbating its flaws. You want more grip through a variety of slippery conditions, but you don't want that grip to come with so much weight that it impairs the Crosstrek's already limited acceleration or worsens its already harsh ride. Heavy all-terrains, like the otherwise superlative BF Goodrich All-Terrain KO2, are designed for trucks, where weight is less of a concern. On a car like the Crosstrek, they'll add up to 11 pounds of unsprung weight per corner, pretty much ruining the car. In contrast, a lightweight all-terrain like the Yokohama Geolandar A/T-S will remain close to the stock tire weight while adding a hefty amount of grip and puncture resistance.
Additionally, all-terrain tires are designed to operate safely at lower tire pressures. Dropping those pressures off-road will afford your car even more traction while drastically improving ride quality. Eighteen PSI is a good all-around pressure for dirt roads, but on the Geolandars you can go as low as six to eight PSI if you need to cross soft sand and can guarantee there won't be any rocks in it.
Can you benefit from upgraded tires if you drive something like a Camry? Absolutely. A front-wheel-drive sedan on all-terrains will prove more capable than an all-wheel drive vehicle on street tires—off-roading is all about traction. And that Camry, or whatever else you drive, will benefit from all the rest of these upgrades as well.
Four Geolandars in the right size for the Crosstrek will set you back $659.40 from Tire Rack. Shipping them to one of Tire Rack's mobile installers is free. They'll come to you at a time of your choosing and fit them for $30 per corner. So, getting those tires on your car will bring the total spend to $779.40. That doesn't leave much of our budgeted $1,000, so let's spend it wisely.
Your chances of getting a puncture with a set of all-terrains are much lower than with a crappy set of road tires, but that's still by far the most common issue you're going to face. If you're planning to leave cell service behind, arming yourself with the ability to repair a flat tire yourself is essential. To do that, you need two things: an air compressor that won't let you down and a good tire repair kit.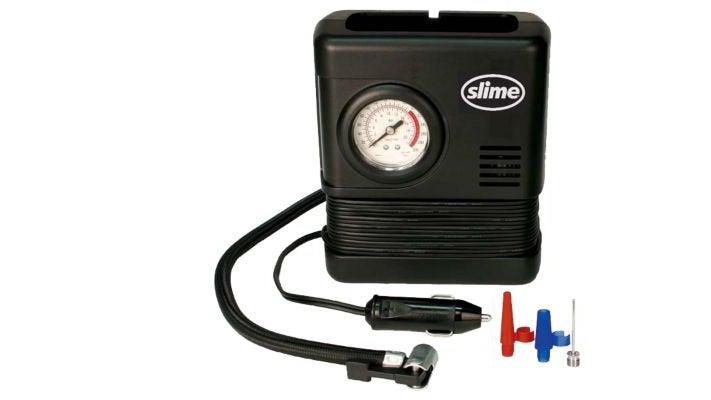 It's far from the fastest tire inflator out there, but I've carried one of these $24.66 Slime air compressors as a backup for the past three or four years. I've used it to air up all four of the large mud-terrains on my built Land Rover, and it's never caused me trouble. Carrying a compressor also allows you to to take your tires back up to street pressure before you get back on the highway.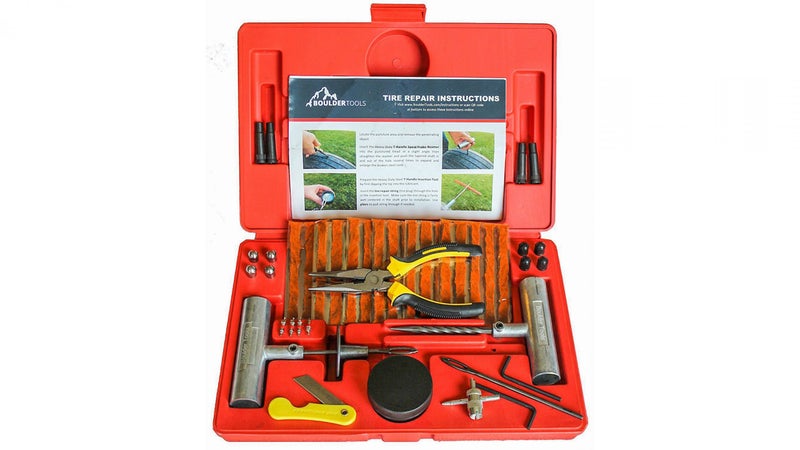 Just two days ago, I used this $38.24 repair kit to pull a screw out of one of my Volvo's tires and plug the hole. It comes with spare tire valve cores, a valve core tool, needle-nose pliers, and a utility razor, giving you everything you might need for every tire repair this side of a shredded sidewall—damage you're unlikely to encounter because you bought good all-terrain tires. Now our total from the tires, compressor, and plug kit is just $842.30.
How should we spend our last $157.70? Well, one problem we haven't addressed yet is what will happen when you get stuck. That's much less likely thanks to your fancy new tires and your ability to air them down, but it still happens, and you still need to prepare to deal with it.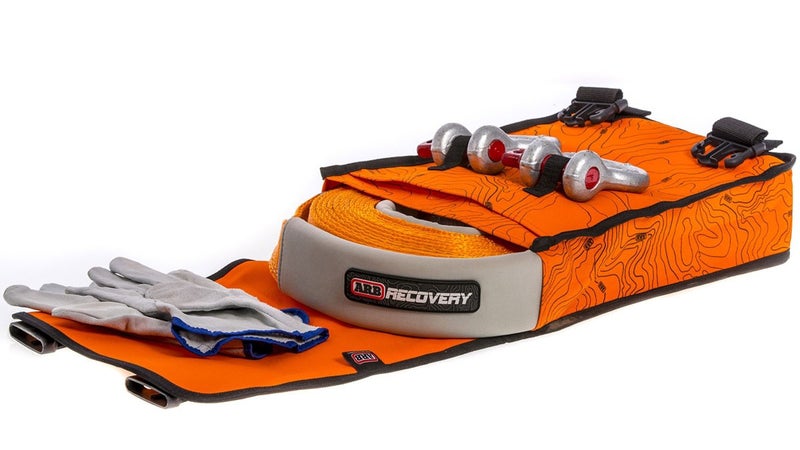 Unfortunately, our budget doesn't extend to a set of Maxtrax, which will get you unstuck simply by placing them under your tires and driving out. We'll have to rely on your ability to find another vehicle to help. Of course, even if you can find someone, they're no help at all if neither of you have the ability for one car to yank the other out of whatever you're stuck in. For that, you'll need shackles and a recovery strap, all rated to handle three times the weight of the combined vehicles. You can count on this $131.99 ARB Weekender kit, rated at 17,500 pounds, to get you out of trouble. To use it, dig the towing eyelet out of your Crosstrek's toolkit, install it in the threaded hole hiding in either the front or rear bumper, and have the other vehicle slowly pull you out.
What should you do with the remaining $25.71? Well, you're going to need a decent tire gauge. The reverse side of this one will enable you to air down your tires when you reach dirt. As for the rest? Spend it on gas.