Sponsor Content: Go RVing
How to Be a Responsible RVer
Be a good neighbor to fellow RVers and preserve public lands for future travelers. Here's how.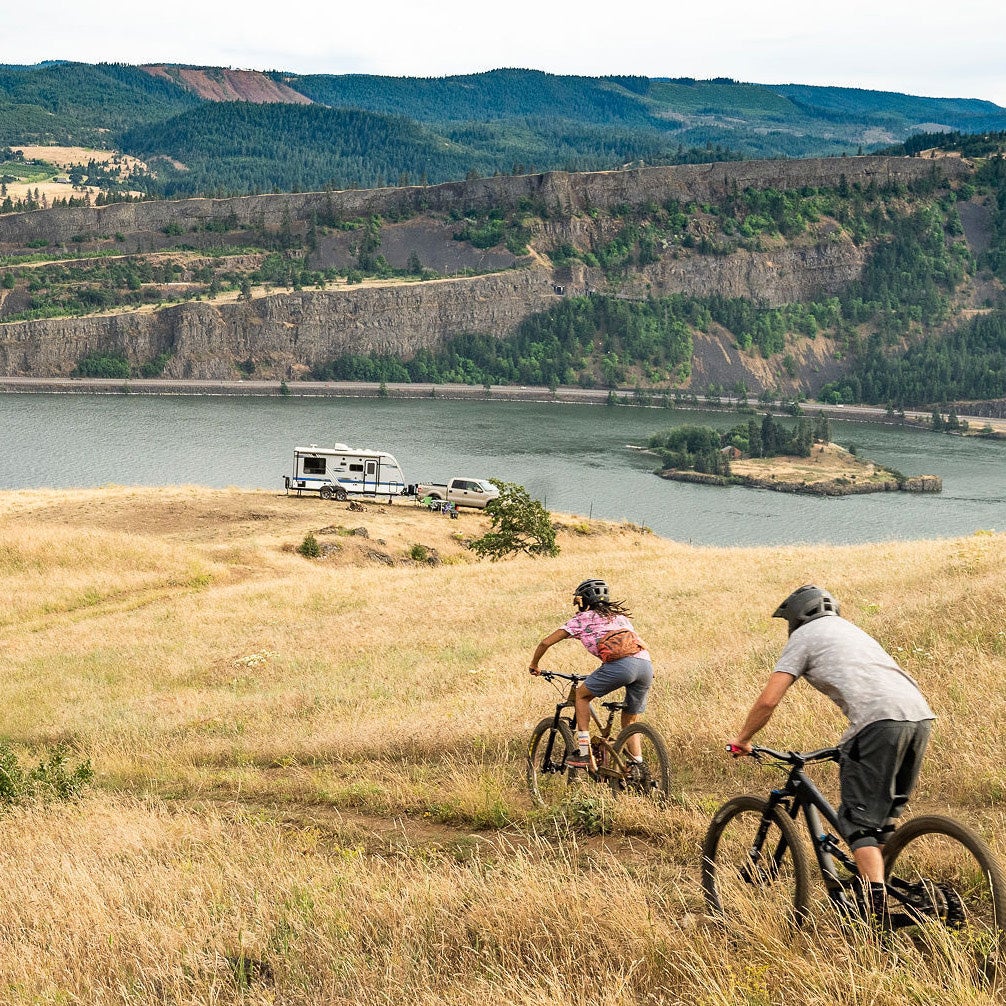 The past few years have seen a surge in new RVers. And for good reason: whether you're looking to upgrade your next family camping adventure or have a better base of operations for your next backcountry mission, an RV can make the experience that much more fun, accessible, and comfortable. To help you be the best possible traveler, we asked two on-the-road experts for their advice on planning ahead, setting expectations, and being courteous at the campground.
Choose Your Campsite Well
With a sense of adventure and a little bit of advance research, you can find the perfect place to set up camp for a night or more. Either book a reservation at a paid campground or find a first-come, first-served campground on your way. Noami Grevemberg, an environmental scientist and the founder of Diversify Vanlife, uses an app called iOverlander alongside Google satellite maps to hone her search for campsites. Other apps include The Dyrt, Free Roam, and Outly. These platforms let you filter for paid and free areas. But Grevemberg says, "We always have a backup plan, just in case things don't work out." You can also research free and legal spots on public lands managed by the Bureau of Land Management or the U.S. Forest Service. Just make sure to follow local regulations and guidelines for camping, such as camping 100 feet from any water source, 150 feet from a roadway, and not driving across meadows to access campsites.
To reduce your impact on sensitive areas, pick campsites that have already been occupied by other vehicles, such as designated sites marked by signage and spots with traces of humans like tire tracks and campfire rings. Avoid parking over vegetation, and choose spots on sturdy surfaces like rocks or sand. Also, be sure to abide by any closures for restoration or signs prohibiting camping or parking.
Leave Behind Only Footprints
By being self-contained on wheels, RVers have the opportunity to be excellent stewards of nature. Bring only the gear and food you need by creating packing lists and meal plans so items don't go to waste. Opt for reusable kitchen supplies like plates and utensils rather than disposables. And plan on carrying out your trash, waste, and food scraps. That includes waiting until you get to a dump station to get rid of gray water—or straining out food particles if you urgently need to get rid of it earlier. Never dump black water on the land.
"Animals are really aware of those smells," says Geneviève Marchand, a Leave No Trace teacher and professor of recreation at Humboldt State University. "They'll dig it up, and it can either make them sick or they become a nuisance." In addition to leaving only footprints, she also says to take only memories. Refrain from digging trenches in the ground at your campsite or building any permanent structures like rock cairns. And always leave behind what you find—rocks, a feather, a bone—so the next person can also delight in the discovery.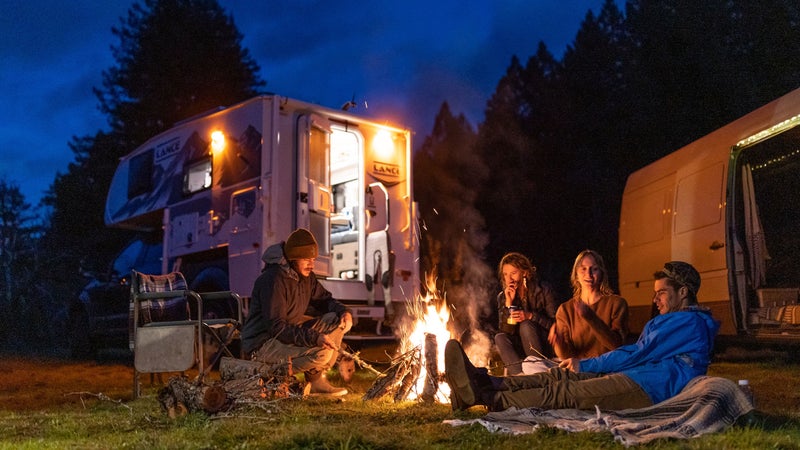 Manage Your Campfire
Before lighting a match, know if the area is under fire restrictions. Even if it isn't, think about why you need a campfire. Much of the U.S. is at high risk for wildfires, so light one only if it's legal and you need it to cook or keep warm. Marchand recommends keeping any fire small and low to the ground, and burning only local firewood to prevent the spread of invasive species. If you need to collect wood from around the campsite, look for pieces that are dead, down, and detached. However, she says, "If there's no fire pit or established place for a campfire, then I probably wouldn't do one."
As it's burning, never leave the fire unattended. Designate someone in your group to be the fire tender. When it comes time to extinguish it, mix the coals with lots of water to make a slurry that's no longer smoking, sparking, or giving off heat. "The best way to douse the fire is by making it so wet that you wouldn't be afraid to put your hand in the coals," Marchand says. If having a campfire isn't possible, you can always go with an alternative. Try hanging string lights or gathering lanterns and headlamps in the center of your ring of camp chairs for a similar effect to enjoy under the stars.
Be a Good Neighbor
Minimizing your impact means caring for others around you as well as for the land. That includes being mindful of your noise levels, honoring quiet hours, giving nearby campers space, monitoring kids and pets, and picking up after yourself. But it's also recognizing that people have individual ways of experiencing the outdoors, so it's important to create space for diversity.
"There's no one way to be outdoors," Grevemberg says. "We really have to shift the mindset of what it means to be outdoorsy and who is welcome." Should you need to approach a neighboring camper about an incident, bring compassion, empathy, and kindness to the situation. Assume that person hasn't been impinging on your enjoyment deliberately. "Our perception of what is appropriate and the way we perceive nature could be completely different than someone else," Marchand says.
---
Don't just go on a trip, go on a Real Vacation. Go RVing has everything you need to get on the road to an RV adventure. Visit GoRVing.com to get started and follow @GoRVing on Instagram for inspiration to hit the road.