How Do I Turn My Truck Into a Home?
The 6 rules you must follow before embarking on a life on the road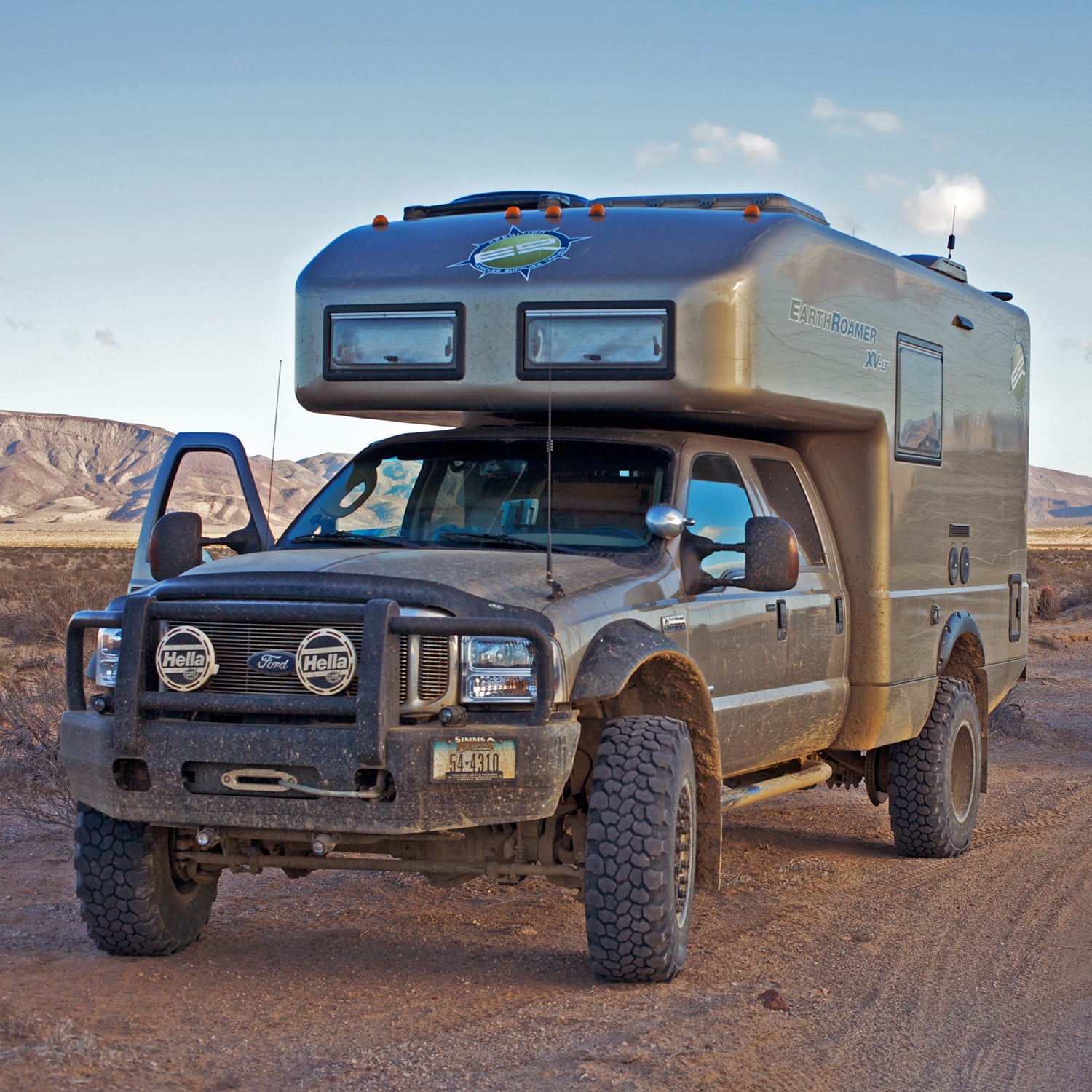 Nick Taylor/Flickr(Photo)
Heading out the door? Read this article on the new Outside+ app available now on iOS devices for members! Download the app.
My first home was a 2000 Chevy Silverado named Charlie. I lived in that blue single-cab beauty for two years, and after I moved out it served as my adventure base camp for another six.
It's been a while since I lived mobile, so to answer this question I interviewed professional mountain sports photographer Ken Etzel, who lived out of his 250,000-mile Toyota Tacoma for four years.
You'll have to do some customization on your own depending on where you're wandering and what gear you need. If you're stumped, check out Expedition Portal for inspiration. To start, we recommend focusing on the basics. The following six rules will help.
---
Weight Matters
You will pay for your conversion's extra pounds at the gas pump. Keep your flat, raised sleeping platform simple by using minimal two-by-fours and plywood, and find gear that serves double and triple duty. Etzel reduced weight in his Tacoma by using his bouldering crash pad as a mattress.
Go with the High Shell
The ability to sit upright in the back of your truck will be the difference between enjoyable "home time" and lying in wait for hours on your mattress while the storm passes. The four to six inches of extra headspace you get with an extended-height shell is well worth the money.
Carpet the Platform
Carpet, contact adhesive, and a stapler will save you from any splinters you might get while sleeping on your platform. You can also use the material to insulate the shell, making your living space much warmer. Pro tip: Keep wet gear off the carpet, as it can accumulate some serious funk.
Stay Organized
Etzel used Rubbermaid bins to store his gear under the sleeping deck. Ammo cans work, too, but whatever you use, be meticulous about organization—it'll make the tiny space feel considerably larger. Store essentials you'll need often (like a kitchen box or cooler) close to the tailgate. Everything else (a jack or other emergency tools) should go close to the cab.
Buy a Roof Box
A good rocket box can double your storage space and make it much easier to find, and then use, your gear. Bonus: You can store your wet, nasty equipment in the box and away from your bed.
Home Is Where You Park It
You'll want a camp chair, a five-gallon water jug, and a roll-a-table no matter where you park.
Lead Photo: Nick Taylor/Flickr
Trending on Outside Online