In Defense Of Overlanding: 3 Common Myths Busted
Using a vehicle to travel to cool places is something pretty much all of us do. So why hate on people who do it well?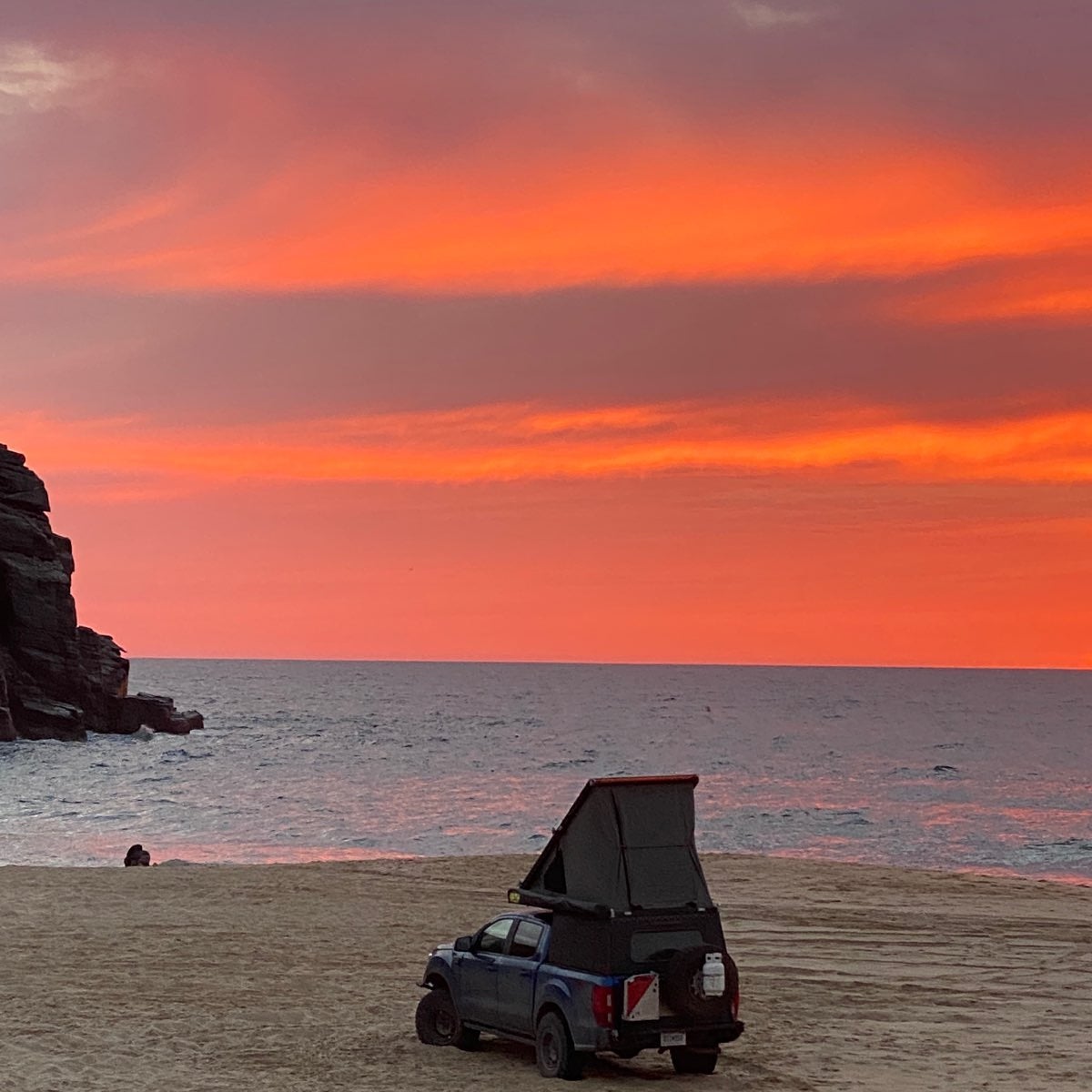 Stuart Palley
Heading out the door? Read this article on the new Outside+ app available now on iOS devices for members! Download the app.
It's popular to shit on overlanding right now. Like any trend, this one has progressed from an underground activity, through booming popularity, and into the stage where people now act too cool for it. Whether or not it has the staying power to become a permanent part of the outdoor world remains to be seen, but I hope it can.
Two people who have recently been critical are my friends Jakob Schiller and Seiji Ishii. Jakob wrote a piece here on Outside calling out all the reasons why a near-$100,000 bulletproof camping trailer is overkill, and arguing it's representative of a larger trend where people in overlanding are prioritizing things over experiences. Writing on GearJunkie, Seiji basically argues overlanders are snobs, and vehicle-based camping is great no matter if you're sleeping in a ground tent, or like him, a six-figure custom van that comes complete with a battery-powered air-conditioner.
Not only do I believe both arguments are flawed, but they're also indicative of some wider misconceptions about the overland world. And they limit the ability of both enthusiasts and the wider outdoor community to make the most of what is a genuinely useful way to access more and better outdoor experiences.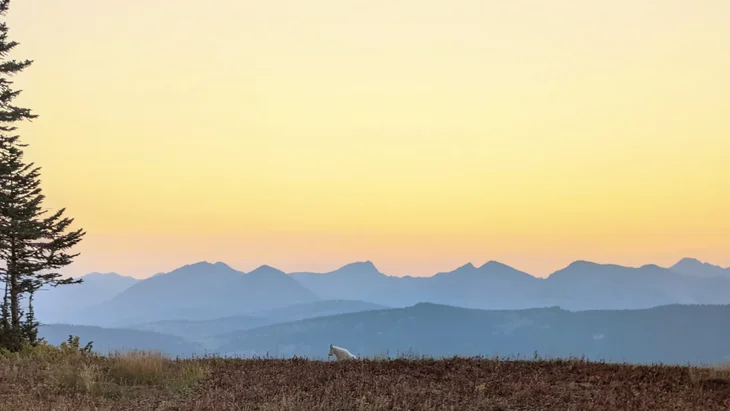 I'll start by using my friend Connor as an example. His path into overlanding is full of the type of decisions that people like to criticize, but is also empowering him to spend more time outdoors in far-flung places.
Connor moved to Bozeman, Montana, and bought a house around the corner from me during the pandemic. Since he's also into activities like fishing, hunting, backpacking, rafting, international travel, dogs, and more, we hit it off immediately. He's helping me get better at fly fishing, and I'm correcting what I see as the biggest gap in his outdoor skills—the ability to use a vehicle to access all the places we want to do those things, while remaining safe through the often extreme and completely unpredictable weather we get in the mountains.
Connor figured the easiest, fastest way to do that would simply be to copy my solution. So, he bought a brand-new Ford Ranger, then spent close to $20,000 upgrading it with stuff like a GoFastCamper, fancy Old Man Emu suspension, ARB protection parts and driving lights, a quality winch, and some really good BF Goodrich all-terrain tires.
Since the worst parts of winter wrapped up a couple weeks ago (this is Montana, remember), Connor and his wife have been out camping a few nights a week. And, last weekend, I started the process of  showing him how to get the most out of all of his expensive new stuff by taking him up a difficult off-road trail to a high alpine lake.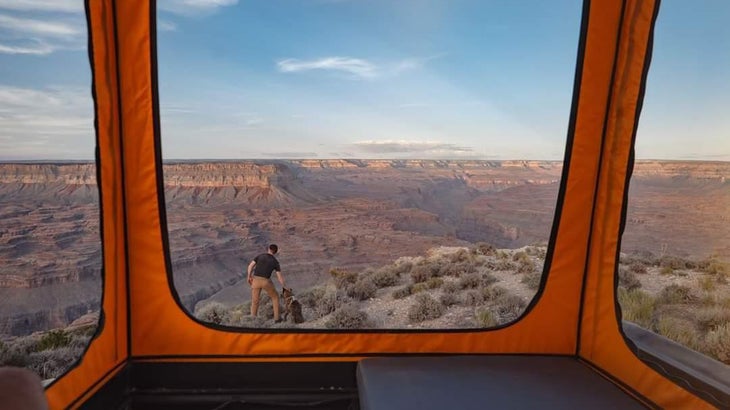 Connor, who doesn't talk much, made two remarks during the trip.
One: "I can't believe how easy this is."
Two: "I'm going to bring my wife back here next weekend to catch fish and camp out."
Do you need to blow something like $60,000 (the price of the truck, plus overlanding add-ons) to reach that lake? Of course not. A crappy old 4Runner or similar would get there just fine. And Walmart will sell you a basic camping setup for $100 or so. What Connor netted himself by spending more money is an inarguable boost to outright vehicle capability, safety, reliability, comfort, and convenience. It's what made that challenging trail feel so easy.
How'd he justify all that money? Well, he'd been budgeting for a new F-150 with a few luxury features. That's a totally normal truck driven by millions of totally normal Americans. By going with a more affordable vehicle with fewer frills, he was actually able to add all those overland upgrades, and get away with a total spend that's several thousand dollars less than the price of a truck that sits in millions of totally normal people's driveways.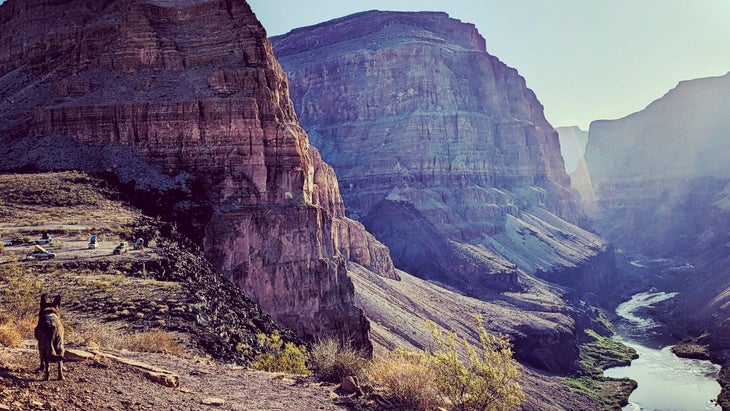 What's he doing with it? Well, Friday after work, he and his wife are planning on hopping into it, driving back up to that lake, catching a few fish, letting their dog run around, and spending a nice night under the stars—all in a place far beyond most people's reach. Despite the headline price tag, I'd argue that's a much better use of Connor's vehicle budget than a stock truck that would pop its economy tires at the first sign of a rock.
Where does a bulletproof trailer fit into all that? While it may not be appropriate for Jakob's needs, I can totally see it working for a family that wants a comfortable, safe place for children to sleep while camping. Maybe they live in a big city, need to park on the street, and are worried about the totally normal problems of theft and vandalism. Is it pricey? It's way outside my budget, and I'm famously unable to produce human offspring. But, for a family living in say, San Francisco, it might be just the ticket to spending a lot more time outdoors. And in the context of Bay Area home prices, plus hotel rates at common California vacation destinations, spread over years of not having to worry about replacing broken windows, it might make sense.
Dear Overlanding Haters, You Are Wrong About These Things
1. It's A Costly And Underutilized Hobby
To Jakob's point, are there people spending too much time and money on overlanding, rather than actually going out and using these rigs as intended? Sure. But how is that different from every other outdoor hobby? My expensive non-woven Dyneema backpack is gathering dust in my gear closet as we speak, another weekend full of family obligations keeping me off the trail. I may not be the most committed backpacker out there, but I know I'm going to get more out of the increasingly rarer trips I'm able to take thanks to the seven-pound base weight I've spent decades perfecting.
2. The Environmental Impact Sucks
Another common criticism of overlanding is the activity's environmental footprint. Let's look at two trips I'm currently planning. The first is to Maui, to spend some time with my wife's entire extended family. Two economy class tickets (emissions vary heavily by cabin) from Bozeman to Kahului through SeaTac and back would net 2.88 metric tons of carbon emissions, according to the calculator at CarbonFootprint.com. Then, this fall, we plan to drive to Baja Sur, where we'll stay for a few months before driving back.
Figuring 4,500 miles of total driving at 12 MPG (fuel economy is massively reduced off-road and the trip will take place both on and off road), net carbon emissions from our drive should be 2.63 metric tons. The common misconception that the kind of totally normal vacation that totally normal people take is more harmful to the environment than a very adventurous overlanding trip in a very modified truck is indicative of that fact that all of us are likely emitting far more carbon than we think, and it's not always coming from activities considered outside popular norms. (Now's probably a good time to remind you that off-roaders don't actually drive off road.)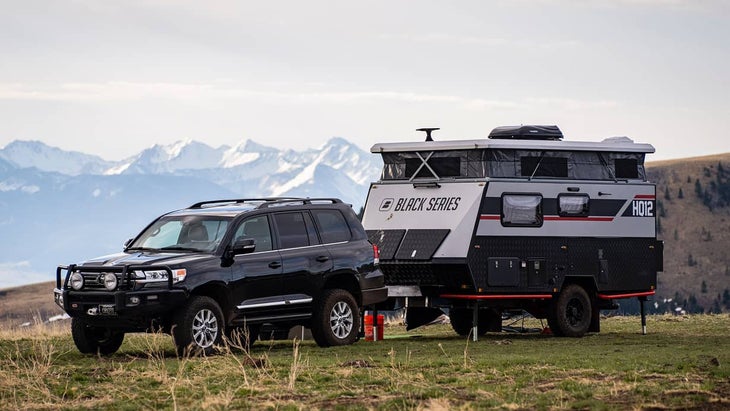 3. You Can Just Get There On Foot
The final criticism is one I frequently get but have never understood: Why can't we just hike instead? Well, we do. Just like my wife and I plan to hike to the summit of Haleakalā after flying to Maui and renting a car, we'll get exercise by hiking with our dogs every day that we're down in Mexico. The big difference will be that the paved trailhead at that volcano is going to be a lot more crowded than ones we 4×4 into down in Baja. The entire point of building or buying an overland vehicle is to access remote destinations more easily, and more comfortably. Spend as much time as we do chasing outdoor activities, and I think you'll understand what an upgrade driving a capable, safe, reliable, comfortable, and convenient vehicle brings to our lives. Heck, drive such a vehicle and you might be able to spend as much time outdoors as we do.
The Bottom Line: Overlanding Isn't All Bad
Is this snobbery, as Seiji argues on GearJunkie? I've met loads of friends overlanding, including him. We were both camping on a beach down in Mexico. He had a $500 ground tent, I had a blanket. (Definitely a smart move on his part.) That first night, I was attacked by sand fleas resulting in head-to-toe bites that took months to stop itching. We still had a great time eating tacos, drinking beers, and soaking in some sun. Great trip, but I sure wish I'd taken the time and effort to bring better gear. That'll just be something he and I can laugh about next time we go car camping.
Overland travel—driving a vehicle places to do cool stuff—is an activity virtually all of us outdoorsy types are already engaged in. You can choose to hate on that fact, you can choose to take preparing for it way too far, or you can simply enjoy it. And like anything else that can be enjoyed, it can be enjoyed more the more you learn about it.
Lead Photo: Stuart Palley