Luxury Rooftop Penthouses—for Your Car
Who says you have to rough it?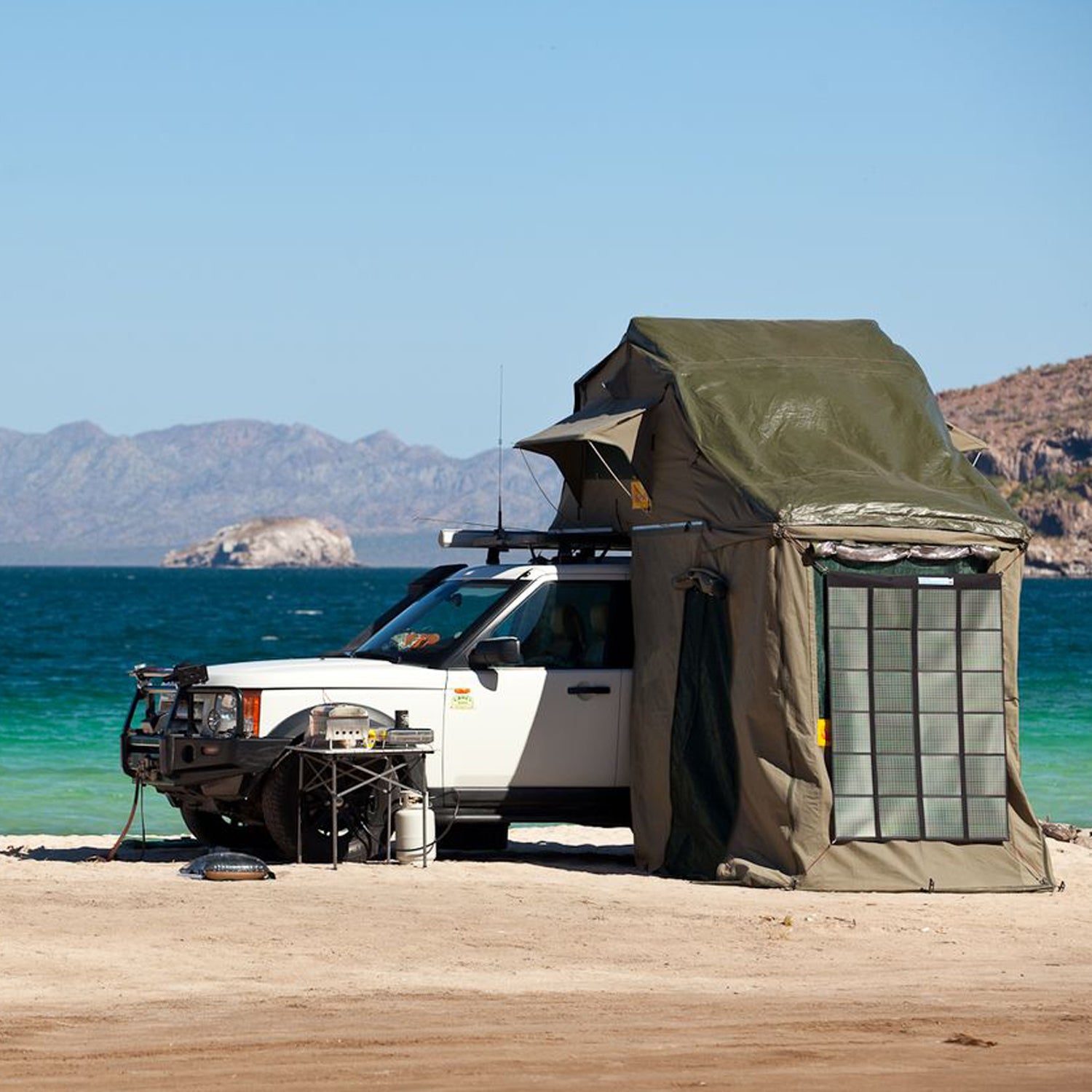 Heading out the door? Read this article on the new Outside+ app available now on iOS devices for members! Download the app.
Car camping is a bit like backpacking, except that instead of a backpack, you have a multi-ton vehicle to lug all your gear.
So yes: when your car plays double-duty as base camp and storage, you're entitled to luxuries you definitely wouldn't have while backpacking. Sleeping in a penthouse atop your vehicle—away from dust, dirt, mud, and creepy crawlies—is one of those luxuries. 
Enter Eezi-Awn, a South African company with more than 30 years of experience crafting vehicle-based expedition gear. It makes field-proven rooftop tents that have long been the premier choice for intrepid explorers in Africa looking for a good night's sleep in the bush.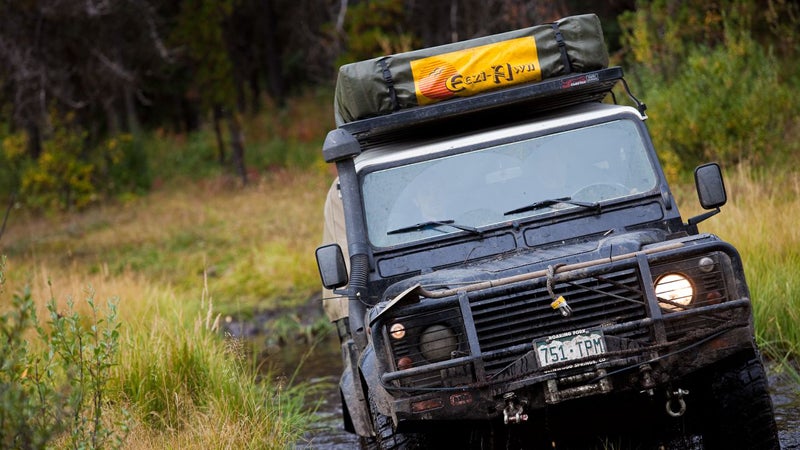 For Eezi-Awn's customers—a group that consists of safari guides, around-the-world travelers, and four-wheel-drive aficionados—the only comfortable bed they'll retire to after a week of adventure is the one mounted to the roof of their vehicles.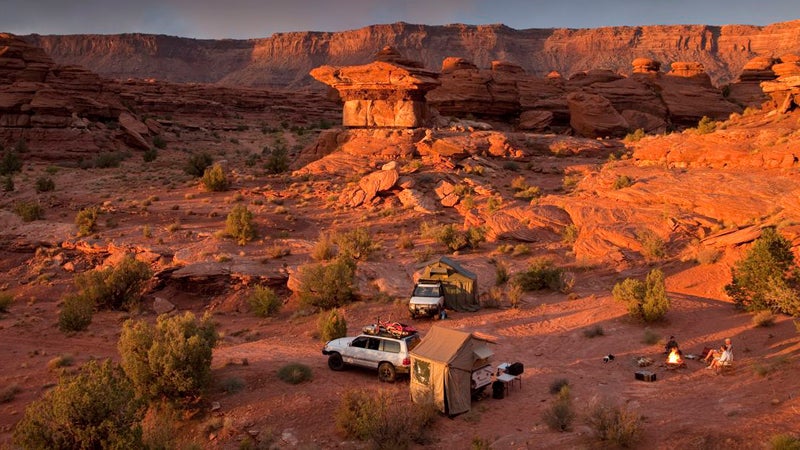 Setting up an Eezi-Awn tent takes less than two minutes once you've gotten the hang of it. Simply remove the tent's waterproof cover, use the attached ladder to help you unfold the tent on the car's roof, then climb up, crawl in, and fall asleep. Having spent quite a few nights in an Eezi-Awn (with temperatures ranging from zero to 95 degrees), I have yet to find a more comfortable shelter to sleep in at the end of a long day.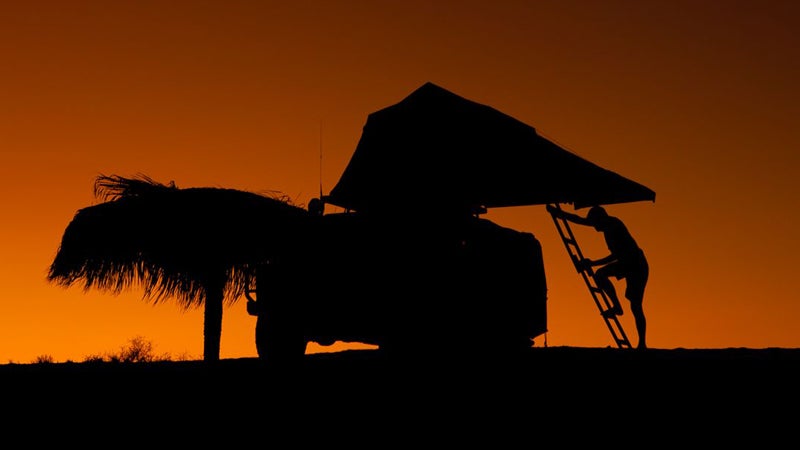 Did I mention the tent comes with a built-in mattress? Well, it does, and it is light years ahead of the backpacking pad I usually sleep on. I was also pleasantly surprised how well sealed the tent was against the elements. A durable wax-impregnated ripstop poly-cotton fabric keeps the rain, sleet, and snow outside, while still allowing the tent to breathe effectively. In short, it's old-school tech done right.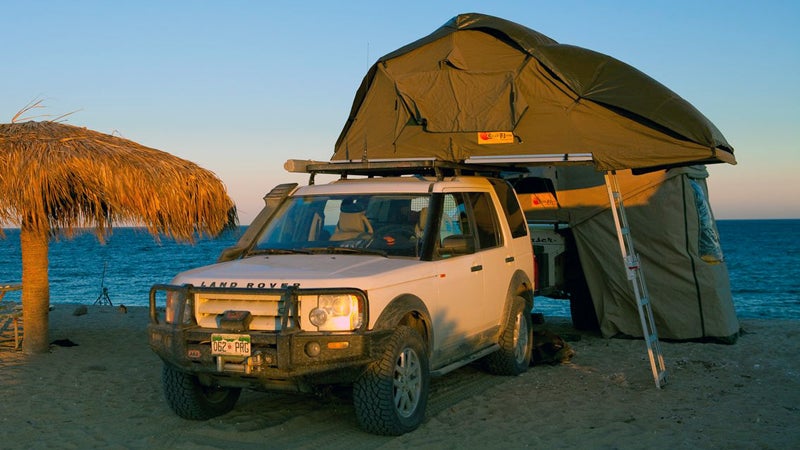 This comfort comes at a price. Starting at just over $2,000, Eezi-Awn roof tents are more expensive than their competitors. And at more than 100 pounds, they're not exactly lightweight either. (Granted, no rooftop tents are light.) But when it comes to durability and build-quality, the Eezi-Awn products are unsurpassed.
Trending on Outside Online