Indefinitely Wild
Meet the Maserati of SUVs. Wait, What?
We drove the luxury Italian brand's first SUV in the snowy Alps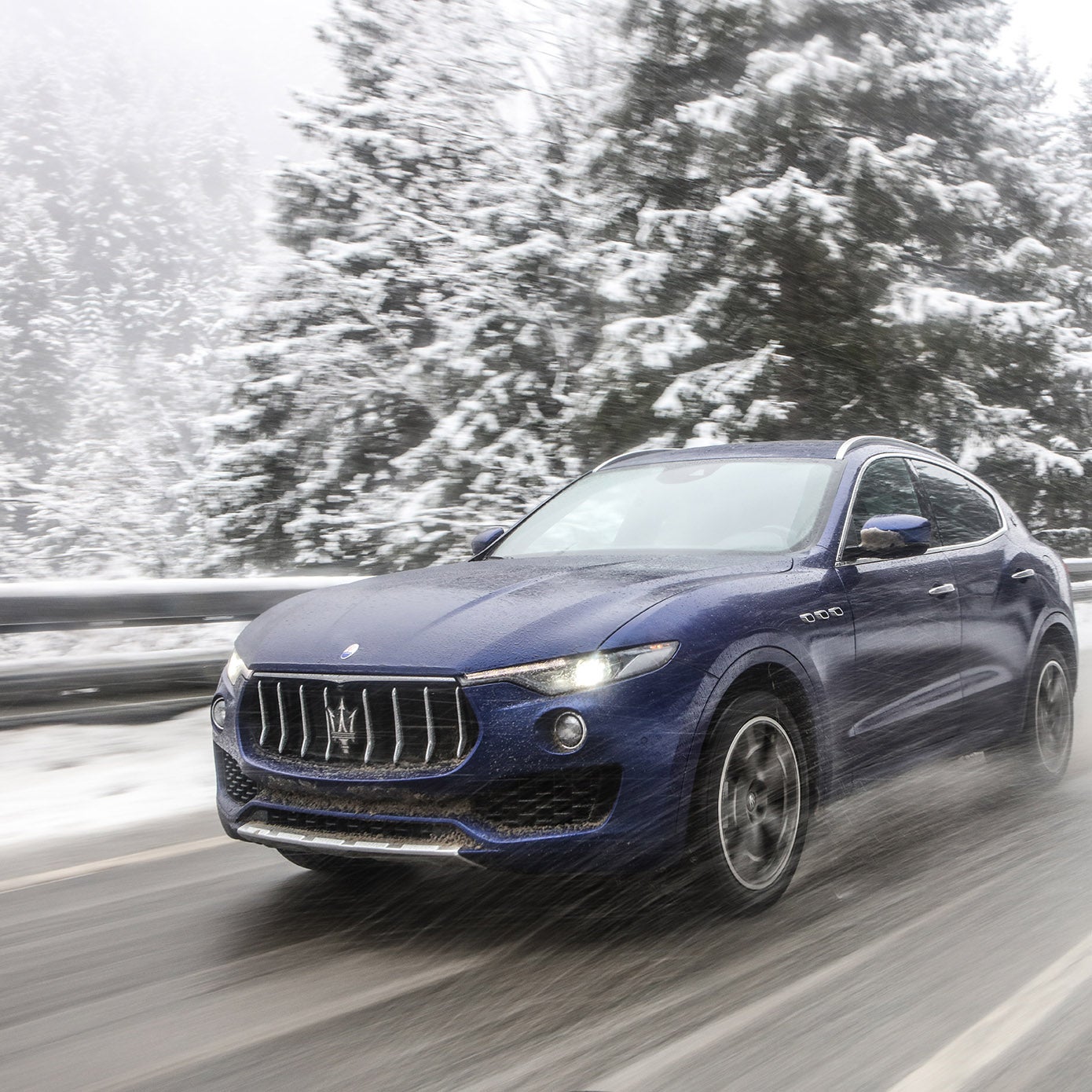 Heading out the door? Read this article on the new Outside+ app available now on iOS devices for members! Download the app.
Half of all luxury car sales are SUVs. People buying expensive cars just really seem to like sitting up high and having plenty of room in the back for their dogs. As a newly reinvigorated Maserati chases sales volume, it can't afford to ignore the category. So here it is: Italy's own luxury SUV.
What Is It?
Well, calling this thing an SUV might be a bit of a stretch. It's more like a wagon version of the Ghibli sedan that has benefited from a couple extra years of development to become more refined and better made. Then Maserati put it on stilts.
The Levante is based on the Ghibli platform and shares its two twin-turbo V6 engines. The plain-Jane Levante has 345 horsepower and starts at pretty reasonable (as far as ridiculous luxury SUVs go) $72,000. The Levante S starts at $84,000 and bumps power to 425 horsepower.
Maserati's new standard Q4 all-wheel-drive system is also drawn from the Ghibli. It works to accentuate the Levante's sporty nature by driving only the rear wheels most of the time. Traction is added to those wheels with the aid of a limited-slip differential. When the rear wheels begin to slip, a clutch engages, splitting power 50/50 with the front wheels (which have an open differential between them). That's an excellent arrangement for a sporty AWD car, benefiting from both the uncorrupted steering of RWD and the ability of AWD to find traction on slippery surfaces.
Inside, the five-seat wagon is luxuriously appointed. Highlighting the all-Italian construction, Maserati tapped Ermenegildo Zegna to design an optional top-spec interior. Think of it as an Eddie Bauer–edition Ford Explorer with nice leather and silk accents.
Along with Alfa Romeo and Jeep, Fiat Chrysler owns Maserati. Unlike many other cars in that company's portfolio, however, the Levante doesn't share its platform or major components with international brands. Like the larger Quattroporte and the Ghibli it's based on, the Levante is truly an Italian-made car. The only large exception is the German-made ZF eight-speed transmission, which is used in virtually every performance luxury car made anywhere right now.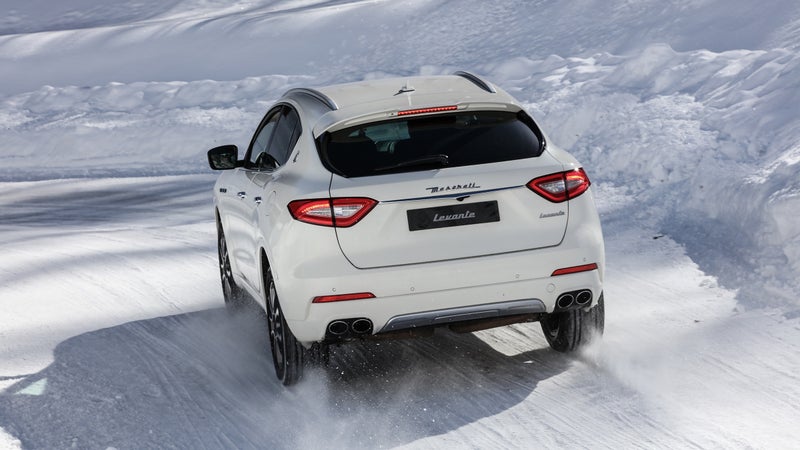 Who's It For?
The Levante is designed to be a Maserati you can drive in winter and make it down the occasional dirt road to a horse stable or whatever. At least that's the official line. Because we know that despite automaker marketing, it's winter tires, not AWD, that endow a car with the ability to drive safely in cold temperatures. Like all other SUVs, the Levante is a car for people who like to sit up high and don't mind sacrificing performance, handling, and fuel economy to achieve that. Basically, it's a Maserati for people who want the badge, not the speed or handling the brand's cars are known for. In short, the Levante is a car for Americans.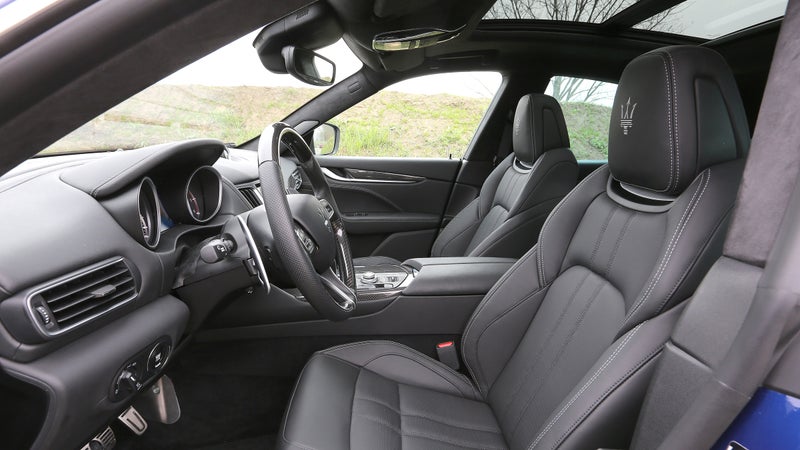 Design
Take a Ghibli sedan, add a hatch in place of a trunk, and stick on a bunch of shiny farkles designed to catch the eye of SUV shoppers, and you have the Levante. Inside, things are much nicer than they are outside. The Ghibli is already a very nice place to sit, but the Levante takes materials and fit and finish to a higher level. Rear-seat legroom remains tight, especially for a 16-foot-long car, but headroom predictably grows.
At 20 cubic feet, the Levante's trunk will make an adequate home for two medium-size dogs. Or a weekend's worth of designer luggage for four.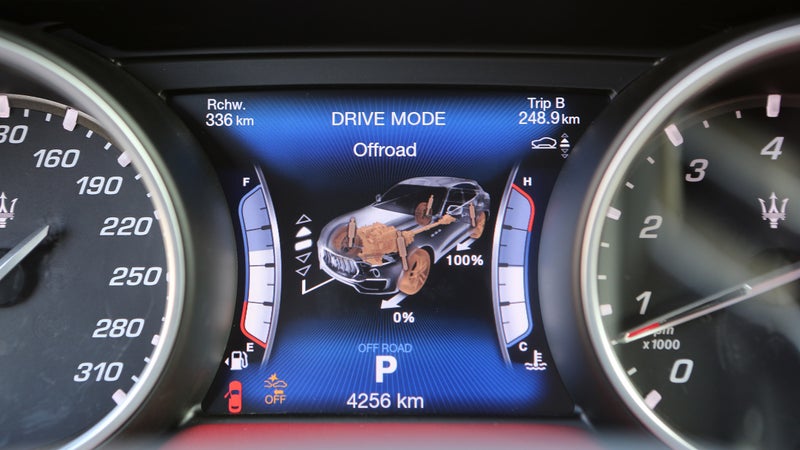 Driving It
Despite the fairly ridiculous concept of a Maserati SUV, the Levante actually works really well. Height-adjustable suspension helps lower the center of gravity for enthusiastic driving off-road yet can deliver an impressive 9.7 inches of ground clearance should you need to tackle a large pothole.
Off-road, the optional 20-inch wheels and razor-thin Pirellis will ultimately be the biggest limit to capability. One big rock should be enough to ensure replacement of an expensive alloy wheel.
But while you could get this thing down a simple fire road in dry conditions, it's obviously on-road where the Levante was built to shine. Perfect 50/50 weight distribution pairs with the rear-wheel power bias to make for a surprisingly fun drive. The Levante doesn't have the outright pace of the much more powerful Porsche Cayenne Turbo but makes up for it with a much grander sense of occasion. The twin turbochargers audibly whine through the Maserati's passenger compartment and are paired with an exhaust note that's distinctly Italian in both tone and volume. I couldn't stop myself from downshifting in every tunnel just to hear the V6 rev.
The performance theme continues with the brakes, which use massive 15-inch (front) and 13-inch (rear) rotors to haul all 4,650 pounds down with authority. Maserati has done an impressive job making such a large, tall, AWD car drive like one of its performance sedans. That said, you can't help but feel that all the effort applied instead to one of those sedans could have made a real world-beater. Something truly special, like the new Alfa Romeo Giulia.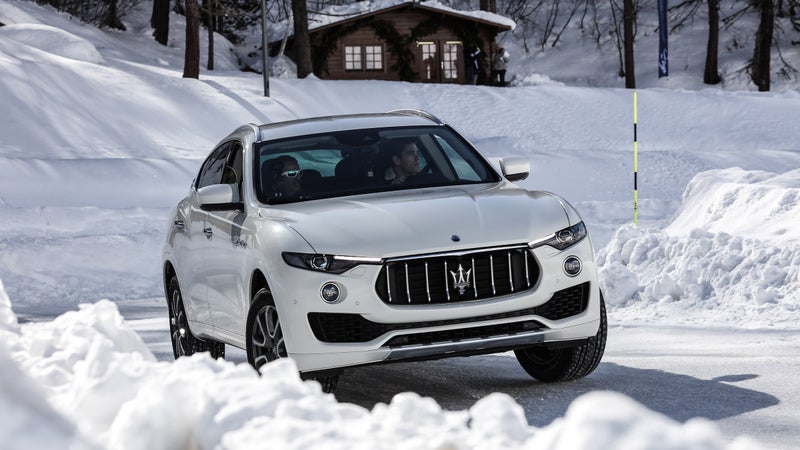 Likes
Exhaust note makes this SUV sound like a Ferrari.
Impressive fit and finish and attention to detail inside.
RWD-biased AWD system adds traction without killing fun.
The price tag is surprisingly accessible for what was once a rarified brand.
Dislikes
The styling is ugly in places. In others, it's surprising wimpy. The brand's ornate design language does not create beautiful cars.
Does every brand really need to sell an SUV?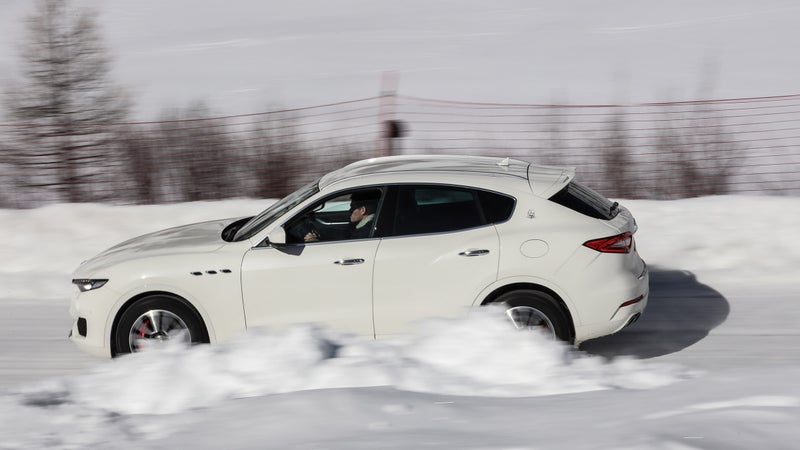 Should You Buy One?
If you want a Maserati, lease a Ghibli sedan. It makes all the pops and snarls you want, and you'll figure out how to navigate city traffic from a low driving position.
If you want a luxury SUV, buy a Jeep Grand Cherokee. That will actually do SUV things, like go off-road. Get a cool dog if you want to impress people—nobody cares what brand of car you drive.
If you want a fast Italian car, buy an Alfa Romeo Giulia. It's way cheaper and way better to drive.