The New F-150 Will Change Your Life—Even If You Never Buy a Pickup
The number-one selling vehicle in the country sets a new standard for safety and fuel efficiency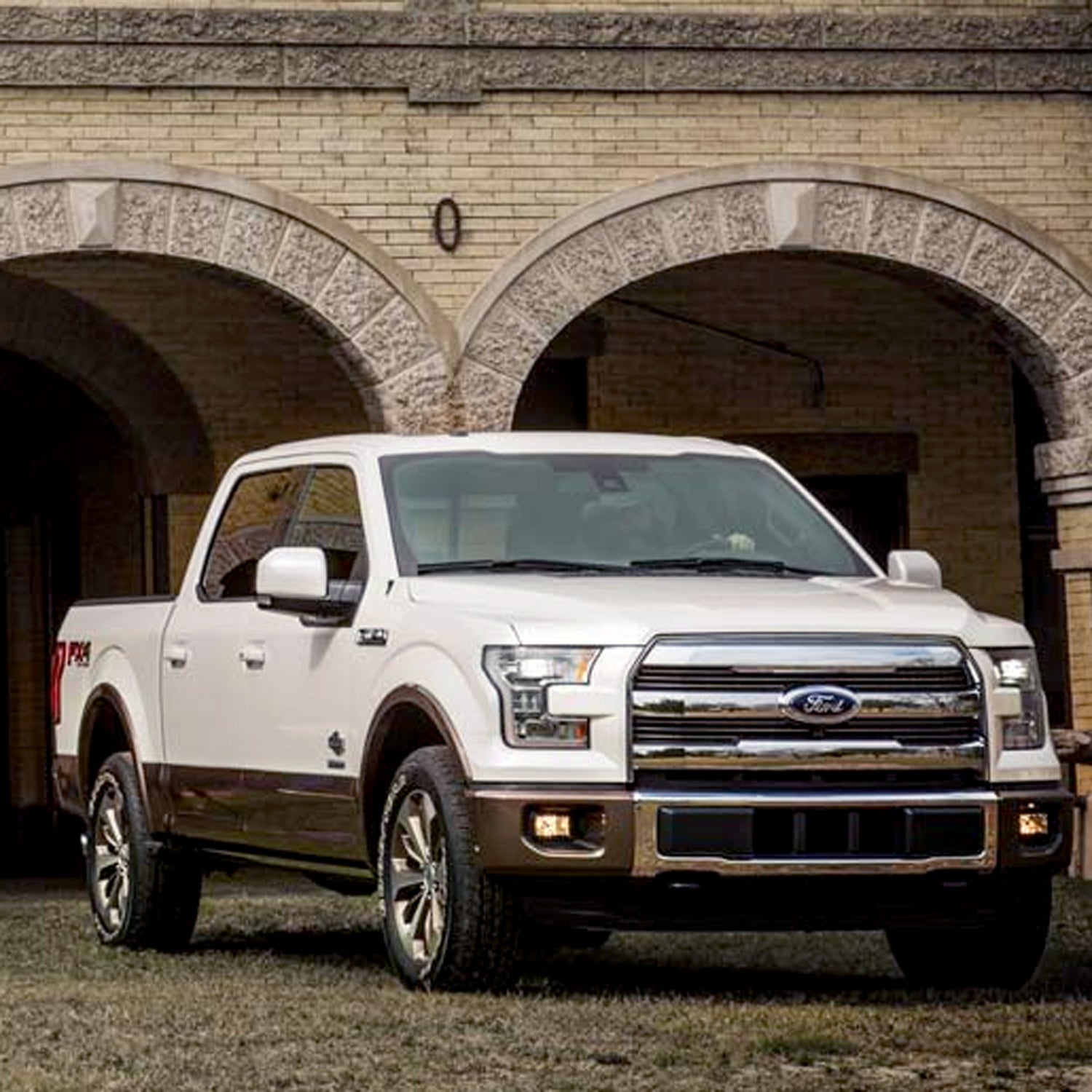 Ford(Photo)
Heading out the door? Read this article on the new Outside+ app available now on iOS devices for members! Download the app.
You're not buying a pickup. Ever. But Ford's new 2015 F-150 is going to change your life for the better. Why?
Because it's going to be roughly 700 pounds lighter than its predecessor, thanks to a brand-new, breakthrough aluminum body and frame. And that's big news, because a lighter F-150 is predicted to get up to 20 percent better fuel economy.
Yeah, and…? And each year about one in every 20 vehicles sold in the U.S. is an F-150—one of these trucks for every Prius sold. Over the past decade, the average is about 700,000 Ford trucks sold per year. And if each one gets 20 percent better fuel economy, we're talking millions of gallons of gas not burnt up and shot into the atmosphere. But that's just the start.
Ford's cracked the code on safety. Aluminum is so much lighter than steel that every piece of the truck can be made thicker, and thicker walls absorb more energy when crushed. So now you can build a safer vehicle that's also lighter. That was nearly impossible with steel.
Also, they've cracked the code on scrap. All car manufacturing produces leftovers, but aluminum is 100 percent recyclable. So unlike steel, every shred can go back into making more trucks, which massively cuts CO2 emitted because the entire line (from scrap back to production) gets tighter.
And the very-big-picture perspective is that by spending billions on entirely rethinking how to build the number-one selling vehicle in America, Ford says other carmakers will have no choice but to follow, especially since tighter emissions regulations are going to require all cars to use less gas—and the only way to do that is to make them lighter.
So your next car may not be an F-150. But you still owe some gratitude to Ford for rethinking carmaking.
Lead Photo: Ford
Trending on Outside Online