An Ode to the Chevy Colorado, the Truck of the Year
It's beautiful, fuel efficient, powerful, and reliable. Read: It's everything you could ever want in a truck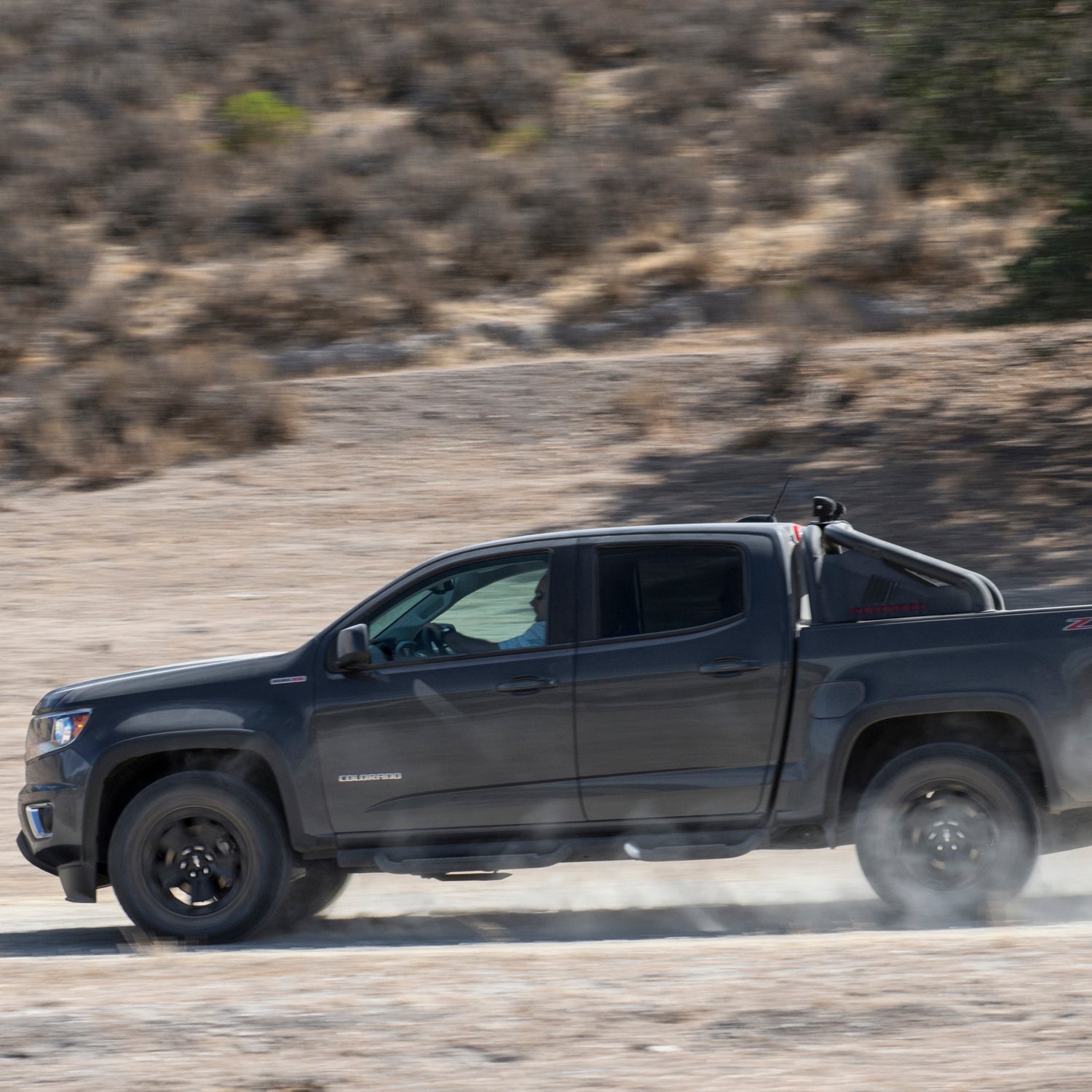 Heading out the door? Read this article on the new Outside+ app available now on iOS devices for members! Download the app.
In an unsurprising, yet still massively important move, Motor Trend gave its coveted Truck of the Year Award to the Chevy Colorado for the second year in a row on Monday.
The revamped mid-sized truck exploded onto the scene last year, shaking up a segment of the market that was desperate for more options. This year's repeat proves Chevy is committed to continued innovation in this small, but popular, consumer category.
The standout feature in the 2016 Colorado is a new engine: the much-anticipated 2.8L Duramax Diesel. If you're not a diesel fan, allow me to enlighten you: imagine an engine smaller than your standard V6 that has better torque, towing capacity, and fuel economy. The Colorado Duramax, for example, lets you tow up to 7,700 pounds but still gets 31 miles per gallon on the highway. You read that right—you can now own a truck that'll match a Subaru in MPG.
Downsides? I can't think of any. Really. Chevy even figured out a way to build a torque converter that almost entirely cancels out engine vibration, which means you can't tell you're driving a diesel. And the truck is beautiful to boot.
It's hard to know why the mid-sized truck segment has largely been ignored (until now) by every automaker except Toyota, and maybe Nissan. We're big fans of the Tacoma, but we're also glad to see the segment diversify. Even more importantly, we're glad to see innovation. Chevy's little 2.8L will hopefully push other manufacturers to think outside the box and keep finding ways to make trucks more powerful, efficient, and reliable. Heck, isn't that what a truck is supposed to be in the first place?