Power Surge
A new global racing series aims to make the electric car cool.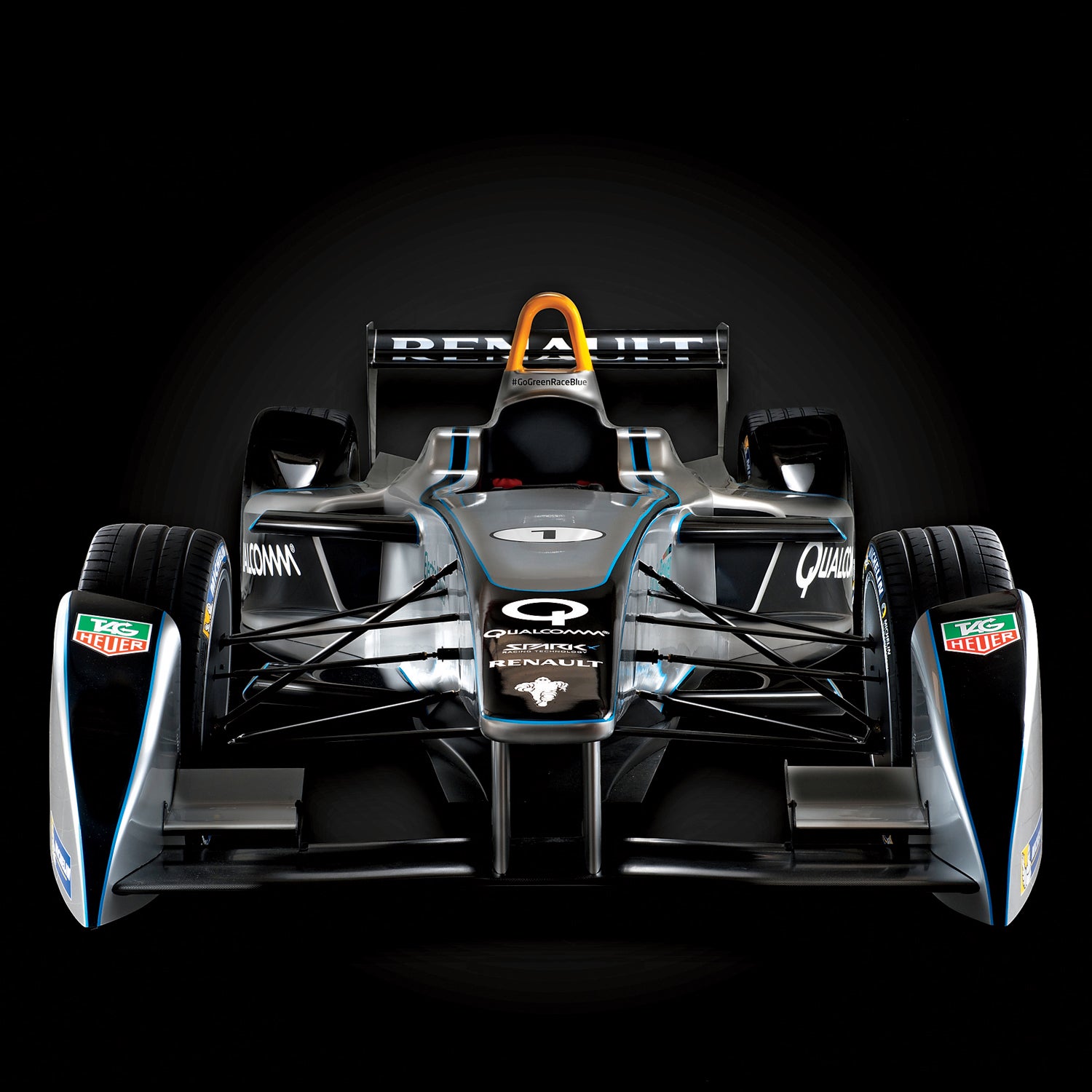 Courtesy of Formula E
Heading out the door? Read this article on the new Outside+ app available now on iOS devices for members! Download the app.
On September 13, in Beijing, drivers will take their positions at the premier event of the world's newest motor-sports league, the FIA Formula E Series. TV viewers—as many as 100 million, by some estimates—are bound to focus on what's missing: the decibels. Though the new e-cars look almost identical to their IndyCar siblings, they sound more like hushed jet engines. In a testament to how far electric cars have come, the muted roar may be the most significant difference.
The engines under the hoods were developed by British racing outfit McLaren, and their batteries have enough juice to power the e-cars for roughly half the one-hour race time, at which point drivers switch vehicles during a pit-stop. Fully charged, the cars can reach top speeds of 150 miles per hour. That's a bit shy of the 200-plus reached by IndyCars but fast enough to draw the interest of Richard Branson and Leonardo DiCaprio, who've signed on to back teams for the ten-race season, including road circuits in Los Angeles and Miami. And the technology is developing fast. "An electric engine produces zero emissions and has a lot more torque compared with petrol," says Formula E's Tom Phillips. "There are some disparities between the two, but the technology is improving all the time."
To build the cars, Formula One constructed a 44,000-square-foot facility in Donington Park, one of England's most iconic racetracks. Each of the ten Formula E teams will get two vehicles, developed in collaboration with six contractors. Teams will then tweak the cars to improve handling. After the first year, the series will be an open championship, meaning that teams will be free to design their own engines and batteries. At that point, the series should become a showcase for the most advanced electric-car technology on the planet. Think Days of Thunder for 
the hydrogen-cell set.
The success of Tesla Motors has advanced the public's attitude about electric cars, and watching them rub tires at 150 mph will only bolster the cool factor. In the end, Formula E's biggest winners will be consumers, since the tech on the track will trickle down to the street. Of course, the first obstacle may be convincing fans just to tune in, though the drivers, many of them veterans of Formula One, don't seem too concerned.
"You're going to get some skeptics," says Virgin Racing's Sam Bird. "But it's exciting and full of talented drivers. I expect it to be really cool come Beijing."