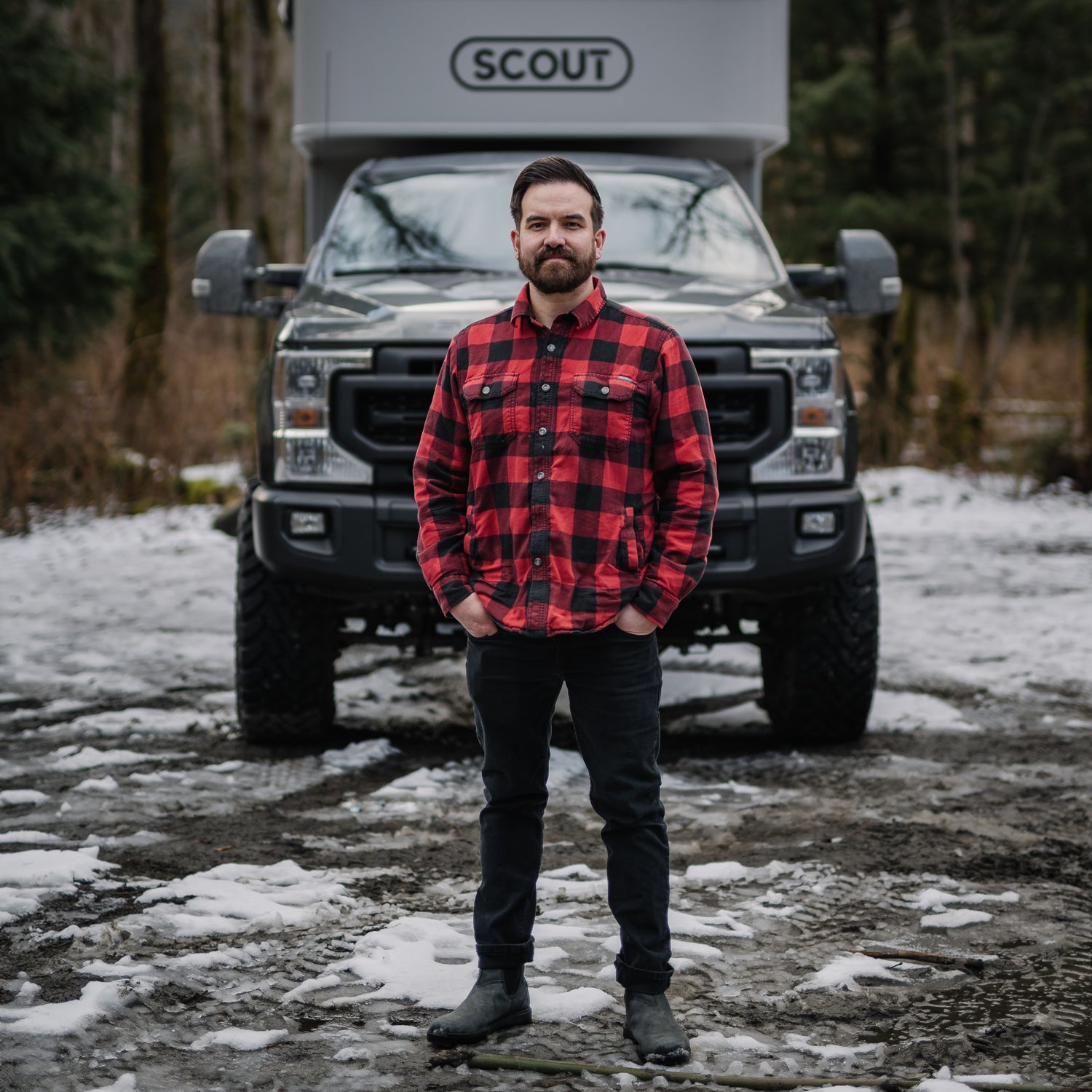 ADAM STEVENS/SCOUT
Heading out the door? Read this article on the new Outside+ app available now on iOS devices for members! Download the app.
The Pacific Northwest's wet climate got David Epp thinking about what rain does to a camp trailer's longevity. He grew up in British Columbia and now runs a family business there—Adventure Manufacturing—that's been building RVs for more than 50 years.
He wanted to make a truck camper that could withstand the environment and enable people to be self-sufficient. In 2020, Scout Campers was born. The year also brought a personal revelation that changed his approach to business. Epp's mother, who was adopted as a child, traced her maternal roots to the Papaschase First Nation. "She knew she was Indigenous," Epp says. "But she knew nothing else about her biological family."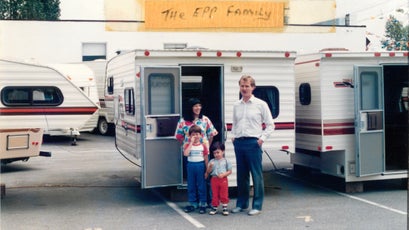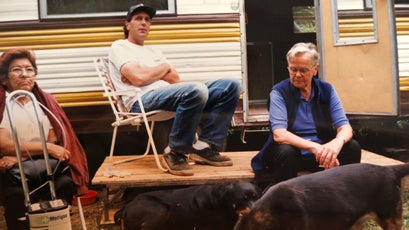 Find Your Roots
"My grandmother was living in Prince George, British Columbia, in about 1959, and was stripped of her kids as part of the Sixties Scoop [when Indigenous children were put up for adoption without their parents' consent]. We've been able to find a couple cousins who shared some images, including one of my grandma in front of a trailer—turns out she liked to camp."
Represent
"The outdoors is Indigenous. Everything about Indigenous culture is based on connectedness with nature. The tie-in there is huge, yet you don't see Indigenous people in this industry."
Build for Adventure
"Time away is so important. I don't want that being limited by complicated designs or product quality. So we focused on minimalist designs that are portable, lightweight, and energy efficient. Scouts are made with many detachable components that you can use not just with our trailers but on other adventures, too."
Foster Independence
"We designed a camper that can go farther, to more remote places, and is less dependent on plug-ins, hookups, and resources. It has a charcoal water-filtration system, so instead of trying to pack in water you can go to a lake or a stream. For the structure of the shell, we wanted something that will stand up to the environment."
Pay It Forward
"I believe that there are a lot of kids in many Indigenous communities who do not have a lot of opportunity. I grew up privileged. My family has always been involved in business. Knowing that, I feel driven to create more positive influence and get more involved."
Editor's Note: This story has been updated to clarify David Epp's views on product design and on the outdoor industry.
Corrections:
(10/04/2021) This story has been updated to reflect the correct company name, Scout Campers, and to reflect the fact that Scout's products are not build with a wood shell. Outside regrets the error.
From
Summer 2021 Buyer's Guide
Lead Photo: ADAM STEVENS/SCOUT
Trending on Outside Online