Testing Backcountry's New Climbing Gear Collection
Smart features make this a reliable line for the crag and the gym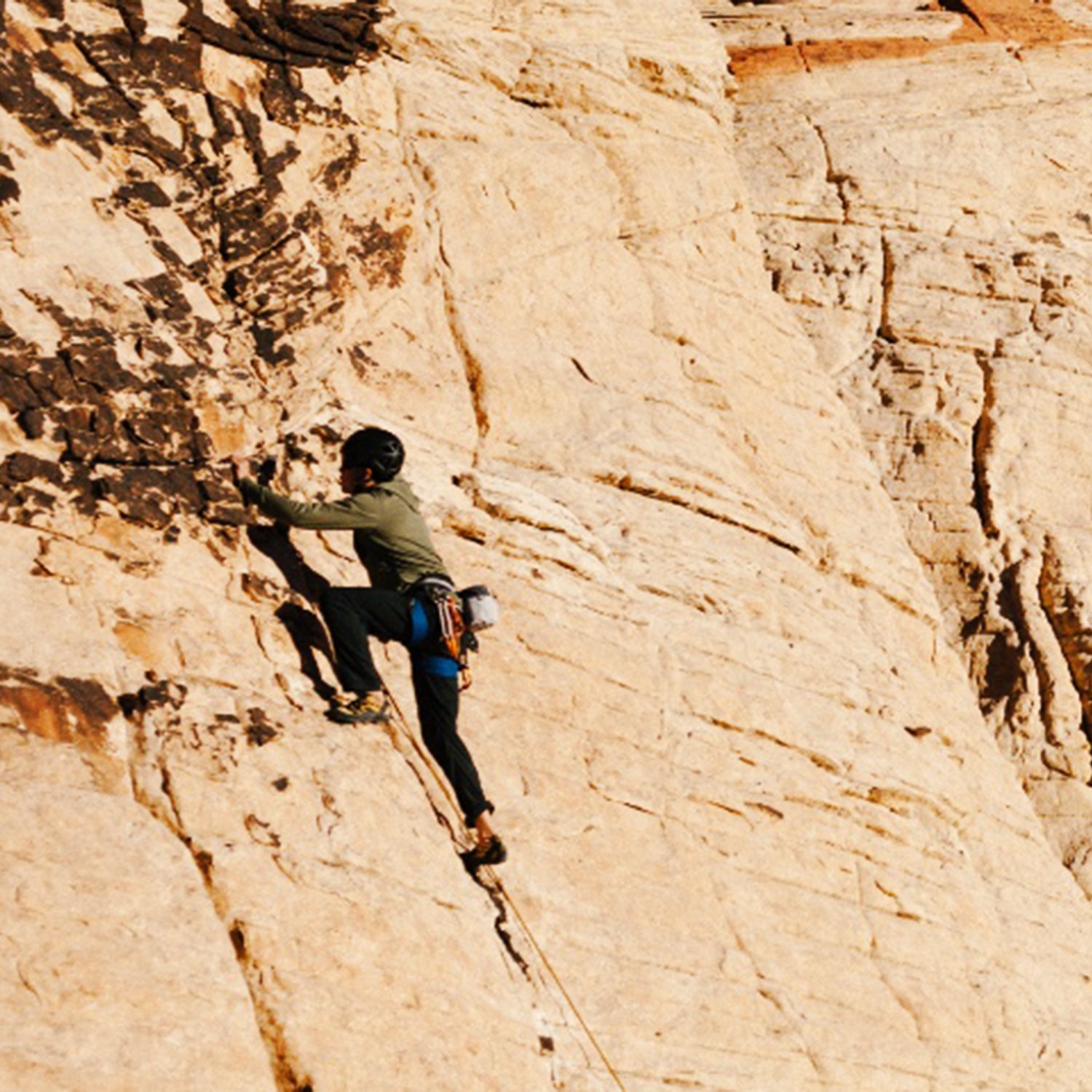 Heading out the door? Read this article on the new Outside+ app available now on iOS devices for members! Download the app.
Two heads are better than one, the saying goes. Our friends at Backcountry took that advice to heart when creating their new climbing collection, teaming up with brands like Black Diamond, Edelweiss, Metolius, and others to develop a special line of gear. Backcountry also added exclusive in-house apparel to the mix. After a few weeks of testing, here are our takeaways on four key pieces.
Backcountry and Black Diamond Stone Garden Crag 30 Pack ($130)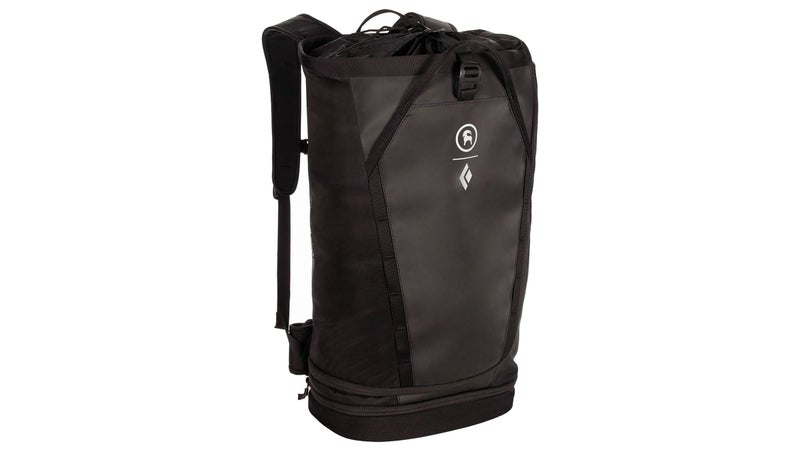 I've been a fan of Black Diamond's Creek 35 pack ($190) since it came on the market a few years ago. The haul-bag-style construction affords cavernous, no-fuss storage space for my rack, shoes, and rope, yet the front compartment and its smaller inner pockets lend organization for my keys, phone, headlamp, and sunscreen. In its collaboration with Black Diamond, Backcountry took the Creek and, in many ways, made it better with its user-friendly Stone Garden pack. But there are some things I miss from the original.
First, the pros: The outer compartment is now on the side of the pack, and though slightly smaller, it still has as much functional space as I need for accessories I want to keep separate and out of the main body. And kudos for the addition of a dedicated shoe pocket on the bottom; if I have heavy gear in the main compartment, my kicks get squished when I put the bag down, but it's nice to have them quarantined from the rest of my equipment—especially at the end of the day when they're a bit ripe. One of my favorite features on the Creek is its vertical side zipper, which makes pulling out buried gear much easier. Backcountry didn't mess with this too much, but the brand lengthened it into a J zipper, so I can splay the whole pack open and more easily see and access what's inside. A small change, but a smart one. What stays the same (thankfully) is the drawcord cinch top, which adds a bit of capacity to accommodate loads larger than the Stone Garden's listed 30 liters, and the rope-securing strap over the top.
As for gripes, I would love a more amply padded hipbelt. I have no problems with the Creek's, but the Stone Garden's is more minimalist—just two lightly padded wings with a thin strip of webbing—and it digs uncomfortably into my waist if I'm carrying a lot. (The hook-and-loop closure, as opposed to buckles, is also a bit fussy.) Load lifters on the shoulder straps would be nice, though to be fair, the Creek 35 doesn't have these either. And a thicker back panel between me and poking carabiners and other hardware wouldn't go unappreciated.
Those are minor inconveniences, and overall the Stone Garden gets a thumbs-up from me, particularly on trips to the crag that involve short to midlength approaches. It's much the same as one of my favorite climbing packs, with a few intelligent improvements. Not to mention it costs 60 bucks less than the most comparably sized Creek. —Will Egensteiner, senior gear editor
---
Backcountry and Edelweiss Echo Climbing Rope ($100 and up)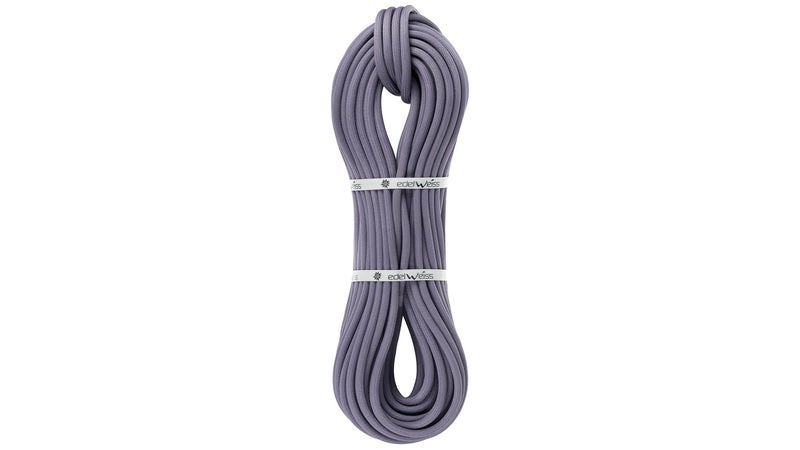 There have been times on lead routes when I've longed for a thinner, slinkier rope that didn't feel like I was tugging on a thick jib sheet every time I clipped. Backcountry and Edelweiss found the panacea with the Echo, a 9.6-millimeter dry-treated rope that's a reliable option for the crag and the gym.
After testing the 60-meter version ($160) of the Echo, it pleasantly surprised me. I fully expected a long break-in period, but it felt send ready after a couple of top-rope laps at the gym. It weighs in at just under eight pounds, which isn't ultralight but also isn't heavy. And I didn't run into any problems when packing it. Unlike the stiff ropes that seem to twist and coil on their own terms, the Echo flaked into my burrito bag with ease, and coiling it was never a headache. I love the feel of a broken-in cord (minus the grime that coats your hands after one belay), and after only a handful of sessions, the Echo felt fluid and familiar—like a rope I've used for months on end.
The Echo also has a dry-treated sheath, which is what you want when Mother Nature throws you a wet curveball. Climbing in foul weather is never ideal, but I've gone through my fair share of surprise sufferfest-type conditions, like belaying my partner from above in a wet storm (in which pulling the soggy line felt like hauling up concrete bags) and rainy rappels where a dry-treated rope like the Echo would have been a game changer. I can't say I've drenched this rope or taken gigantic whippers on it, but I trust that it would handle well in those conditions—and better than the standard sport ropes I've abused for years on the wall. —Jeremy Rellosa, reviews editor
---
Backcountry Steort Climbing Pants ($80)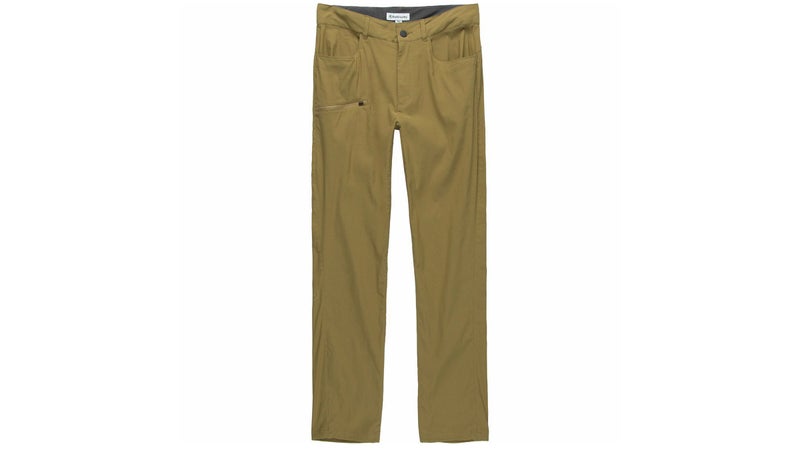 My main requirement with climbing pants is that they don't get in the way. And in that regard, the Steort succeeds. Backcountry says it built the pair in a regular fit, and the Steort is definitely a bit looser than my other climbing pants but not so much that it swishes around as I'm making my way up the rock. That looseness may even help the breathability, since the Steort isn't Saran Wrap tight around my legs, providing more room for sweat to evaporate. I haven't had to use them yet, but there are cinch cords at the cuffs to keep them snug and out of the way.
As for the fabric, it's so light that I assumed the Steort wouldn't be very durable. But it's actually a burly Cordura-nylon blend, and despite a spring spent pulling myself up over scratchy conglomerate and welded tuff at the crags near Outside's home of Santa Fe, the pants have yet to show signs of wear. And that nylon—plus a touch of spandex—boosts stretch for high stepping plus gives them a quick dry time, which one of our female editors found out when she unexpectedly had to wade across a river. (She was wearing Backcountry's Double Dyno Climbing pant, made with the same material.)
Another thing I prize in climbing pants is one zippered pocket. (Call me paranoid, but I like to keep my wallet on me even when I'm tied in, though others might want to keep their phone there for a glory pic from the chains.) The Steort has one high on the right leg, though it's awkwardly positioned, making it somewhat onerous to adjust the leg loop on my harness so it doesn't pinch the wallet against my thigh. But once I cinch everything up, both stay put, and I forget about them when climbing.
The best praise I can give is this: these pants are plenty capable but still oh-so comfortable. Even after a day spent baking and sweating in the sun, I don't want to take them off. —W.E.
---
Backcountry Coral Bells Tech Tank ($50)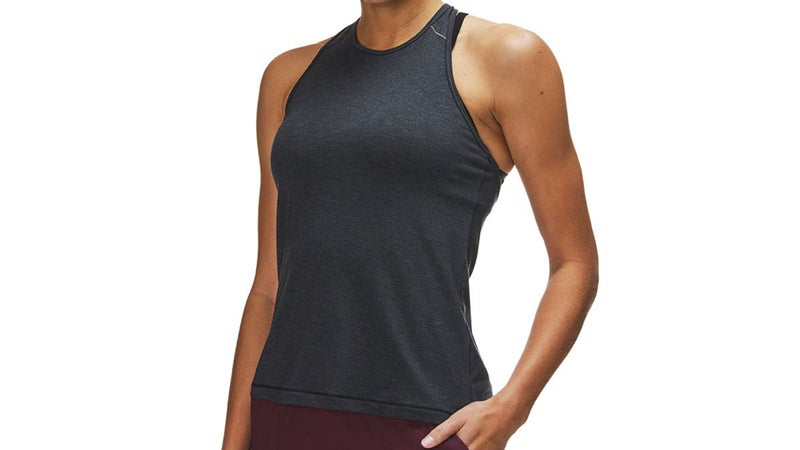 The beauty of the Coral Bells Tech tank is its simplicity. With a high neck and slight A-frame cut, it hugs my body in all the right places and then flares out at the hips, keeping it both flattering and loose enough for good airflow. Crisscross straps add a touch of style in the back, but beyond that, this is a no-frills workhorse that's tough enough to stand up to snags on rough conglomerate rock.
The Coral Bells has now become my favorite shirt for the gym, the crag, and everything in between (read: hiking, short runs, the farmers' market, and sometimes even the office), and luckily the Polygiene anti-odor treatment means I can wear it all the time, washed or not. I recently packed this as the lone tank on an unexpectedly warm weekend climbing trip in northern New Mexico. Though I came back covered in sweat and dirt, with hair reeking of campfire smoke, I can confirm that the anti-odor fabric treatment successfully warded off stink.
My only complaint? Although I love the purple hue of the eggplant color (the Coral Bells also comes in basic black and a light sage), the nylon-modal-spandex blend doesn't just show sweat stains—it screams them. But the top dries quickly, and besides, that's a small price to pay for a functional, comfortable, and flattering top that gets me compliments at every crag. —Abigail Wise, online managing editor
Lead Photo: Courtesy Backcountry