The Best Climbing Gear for Beginners
From the shoes to the harness to the chalk, here are a few tested basics to get you on the rock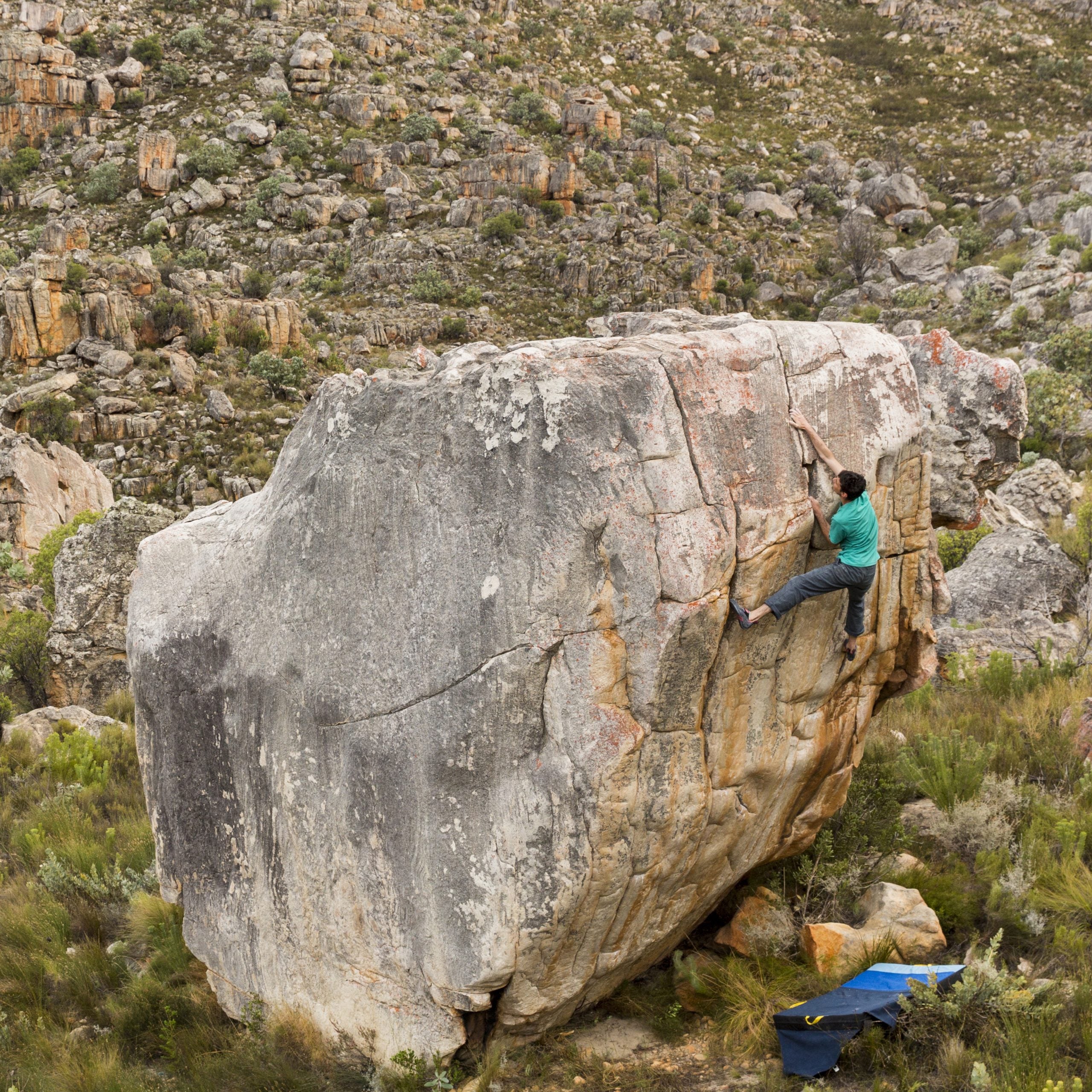 Heading out the door? Read this article on the new Outside+ app available now on iOS devices for members! Download the app.
Before you go into the nearest outdoor retail store and splurge on unnecessary ropes and quickdraws, let's get down to basics. This is what you really need to start climbing. (And don't forget to work on your skills, too.)
---
Shoes
Advanced climbers often buy boulder- or wall-specific shoes. As a beginner, you just want a pair that you can stand to wear, since almost all other climbing shoes prioritize performance over comfort. Here are two styles we like.
La Sportiva Tarantulace ($80)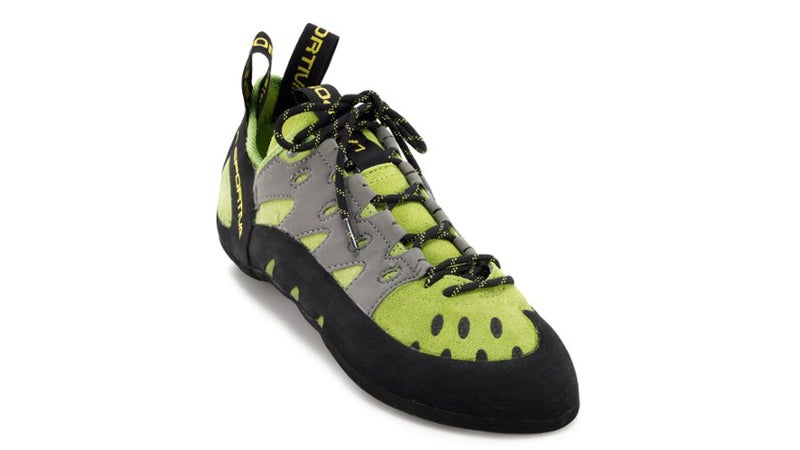 The La Sportiva Tarantulace has a laced upper that fits precisely to the foot. The aggressive rubber heel is durable and long-lasting, and the midsole is slightly arched but not too severe. Its synthetic leather is soft against your foot, and the tongue's interior lining helps manage moisture. Another thing that sets this shoe apart is its toe shape: Rather than the sharp-angled toe of most climbing shoes, the Tarantulace has more of a squared silhouette that offers a bit more wiggle room.
---
Scarpa Origin ($90)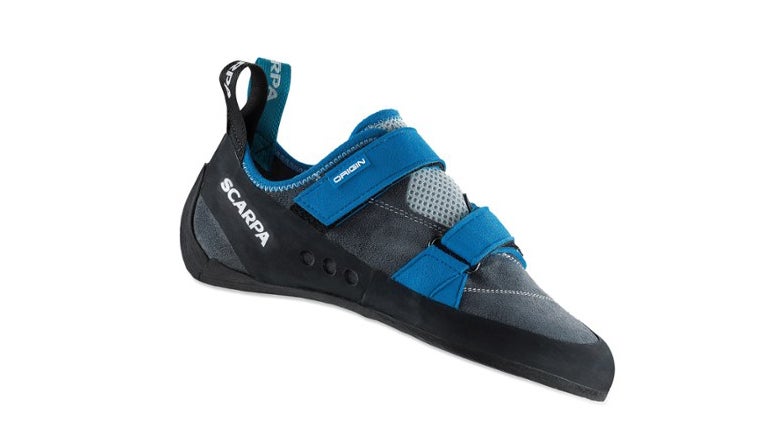 Instead of laces, the Scarpa Origin uses Velcro to create a snug but not punishing fit. A suede upper offers some padding. The toe is slightly curved, which is helpful for digging into smaller footholds, but the shoe still has a relatively flat profile, so it won't beat up on your foot.
---
Chalk
There's really no such thing as beginner's chalk. If we're talking budget, sure, some of it is cheap. But it's better to spend just a little bit extra over the bottom-end options that don't really work. You do want to figure out whether liquid, block, or loose chalk works best for you. Here are some options.
Metolius Loose Chalk ($4.50 for 4.5 Ounces)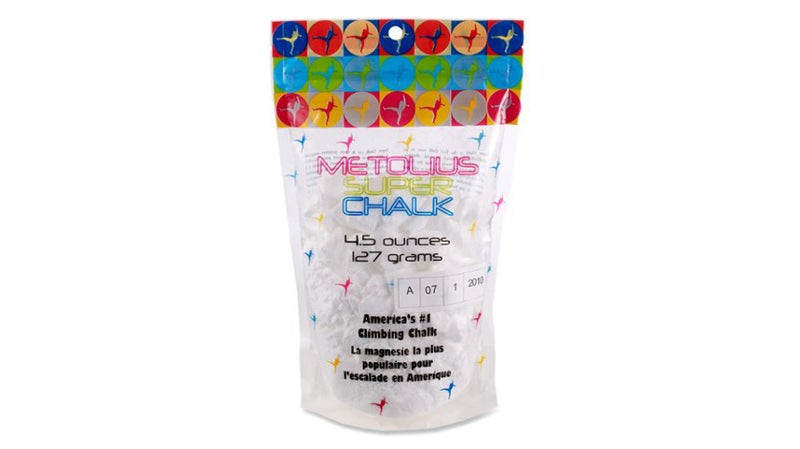 This is the top-selling climbing chalk in the country. It uses high-quality magnesium carbonate to keep your hands dry while climbing. Though liquid chalk is known to avert sweaty palms for longer, loose chalk is generally more affordable.
FrictionLabs Secret Stuff Chalk Cream ($20 for 75 Milliliters)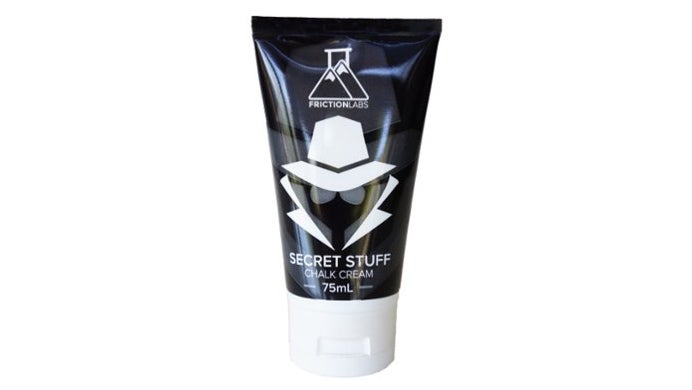 This long-lasting formula maintains grip and friction for multiple climbs, thanks to ultraconcentrated magnesium carbonate. The cream also naturally kills bacteria on your hand that might make climbing more slippery.
---
Chalk Bag
Boulderers use a bucket—a large chalk bag kept on the ground to use between tries. When climbing on a wall, you'll want to use a smaller chalk bag that ties around your waist for reapplying chalk when needed. There's no need to spend much money here.
Prana Geo Chalk Bag ($22)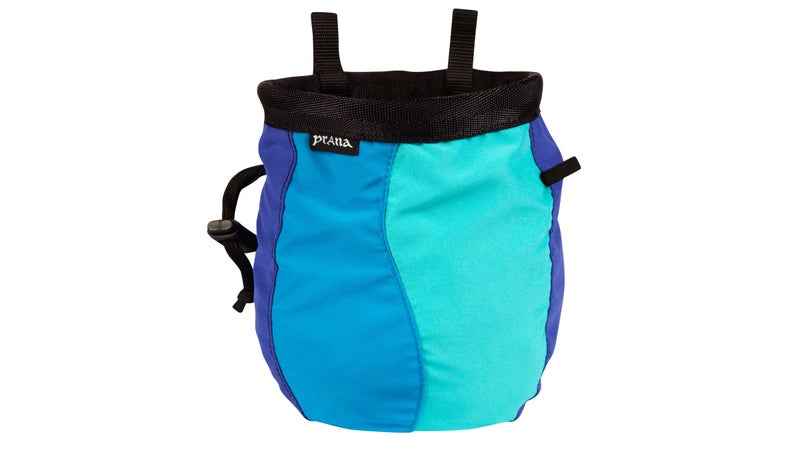 This stylish bag has sturdy double belt loops that keep it from moving around your harness, an adjustable drawcord that enables easy access and closure, and a fleece-lined interior.
Organic Lunch Bag Chalk Bucket ($33)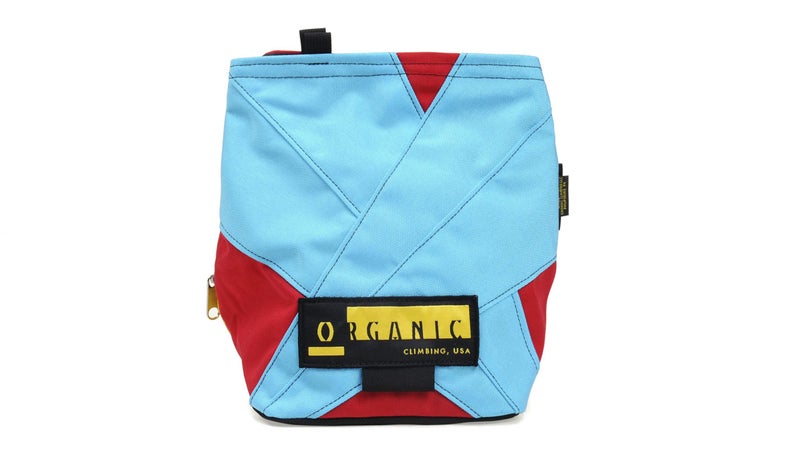 This customizable, design-it-yourself bucket is stiff, so it stays open and upright on its own for easy access. There's also a sturdy closure buckle that prevents chalk from spilling in the back of your car. A big outer pocket stores snacks, climbing tape, or hand salve, and two elastic loops hold the brushes you need to clean lichen or dirt off routes.
---
Crash Pad for Bouldering
Mad Rock Pad ($160)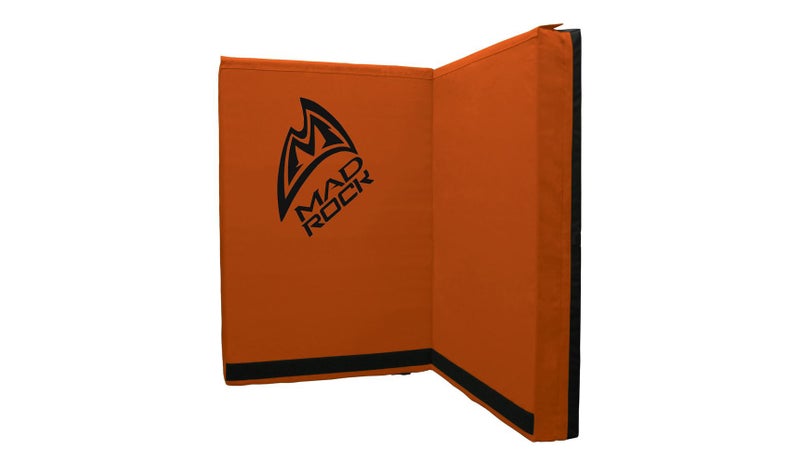 The Mad Pad uses polyethylene foam to create a five-inch-thick landing. On the trail, it transforms into a backpack, complete with a hipbelt and chest strap, so you can haul your shoes, water bottle, chalk bag, and layers. If that wasn't enough, it can also be turned into a lounge chair for post-climb beers.
---
Harness for Rope Climbing
Mammut Ophir 3 Slide ($55)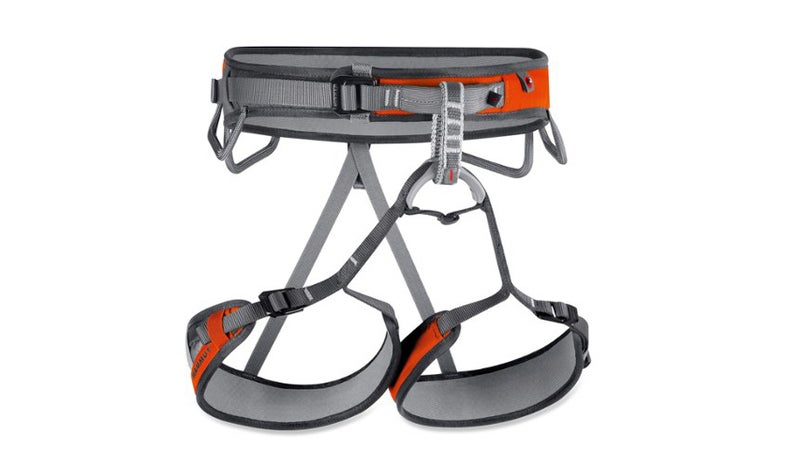 The Mammut Ophir 3 Slide fits a variety of waist sizes and uses well-built but flexible webbed materials, so it's comfortable to sit in when you're hanging on belay. The waist and leg loops are easy to adjust, all the materials breath well on hotter days, and the tie-in loop is positioned to avoid chafing. Even better: It's suited for a variety of climbing types, meaning it'll work for harder lead and trad climbs as you advance.
Black Diamond Ozone ($55)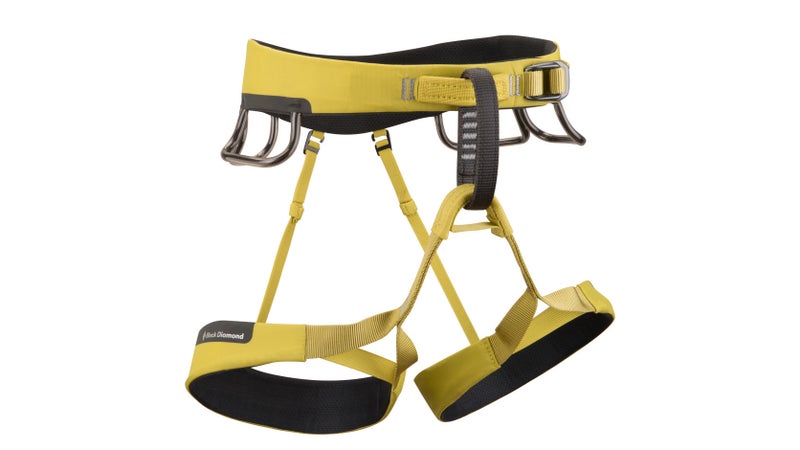 Like the Ophir 3 Slide, Black Diamond's Ozone harness is easy to adjust for beginners who don't want to fiddle with their gear. At just 10.5 ounces, it's also super lightweight.
---
Helmet for Rope Climbing
When choosing a helmet, make sure it's climbing-specific, fits well, and has an easily adjustable chin strap.
Black Diamond Half Dome ($60)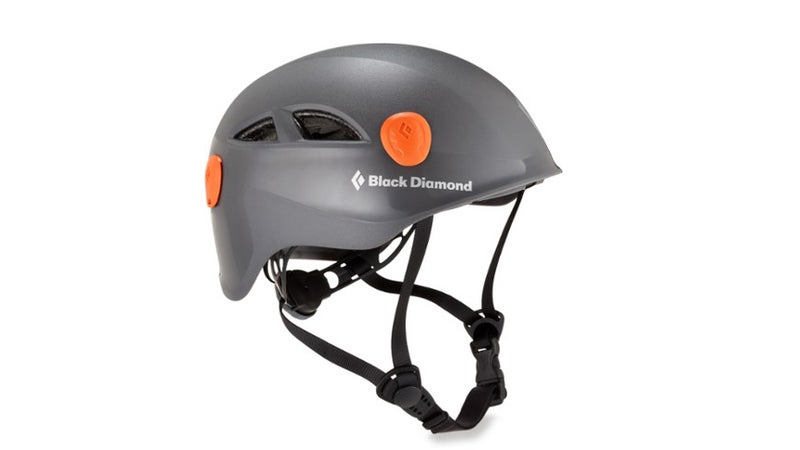 This high-performance, lightweight helmet is both affordable and durable since it's made with a hybrid of foam and plastic. Large air vents on the sides and in the rear move heat, and the helmet comes with an easy-adjust fit dial. A low-profile clip allows you to secure a headlamp for late nights hiking out.
Petzl Elios ($65)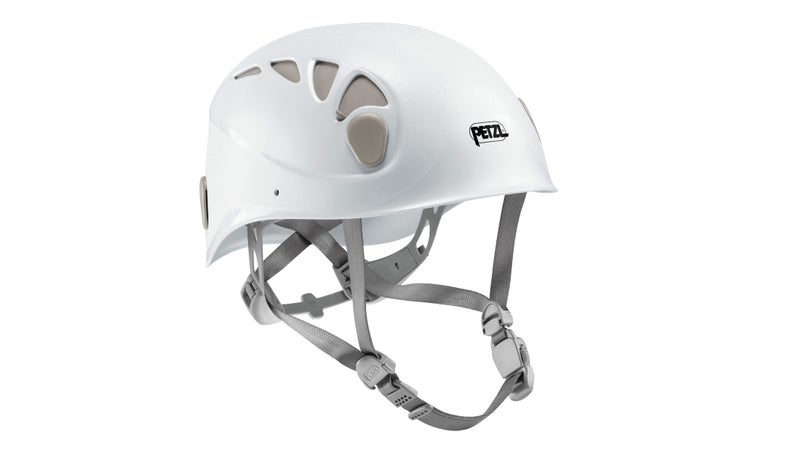 The Petzl Elios is a popular go-to option for all climbing-related adventures, be it canyoneering, mountaineering, caving, or sport climbing. Its features are similar to the Half Dome: adjustable nape-mounted dial, clips for headlamp, ventilation, and quality composition.
Lead Photo: Aurora Photos