The 30-Year Sweatshirt
A super-cozy layer guaranteed to last three decades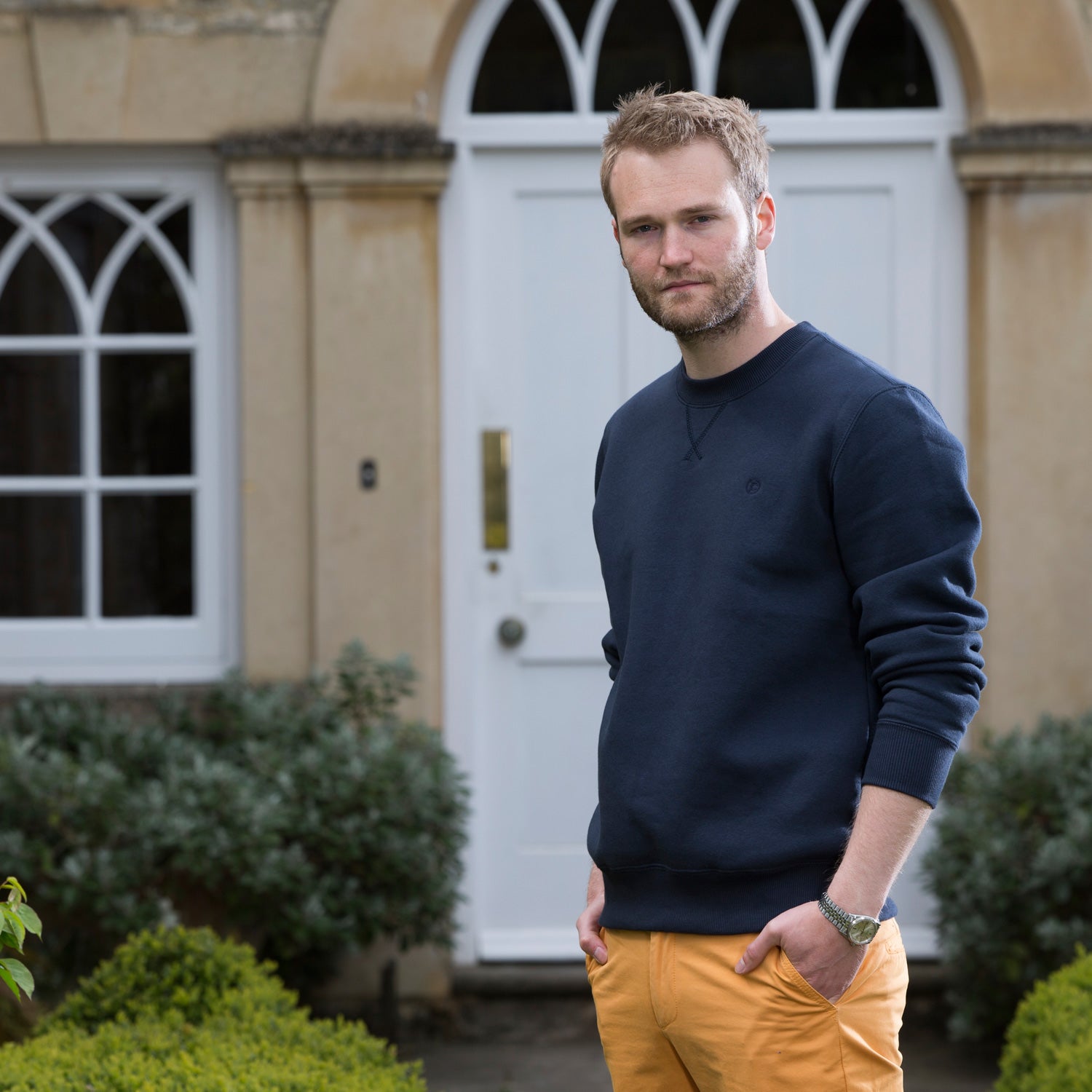 Tom Cridland(Photo)
Heading out the door? Read this article on the new Outside+ app available now on iOS devices for members! Download the app.
Outdoor gear and apparel companies have long prided themselves on making products that last generations. For decades, Eddie Bauer and L.L.Bean staked their reputations on lifetime guarantees, while dozens of other companies, from Outdoor Research to Darn Tough Socks, have similar policies. 
The fashion industry takes a different tack. A recent British survey of 1,500 women found that each piece of clothing they purchased was worn an average of just seven times before it was donated or thrown away.
Fighting that trend is Tom Cridland, a 25-year-old fashion designer known for designing pants worn by celebrities like Leonardo DiCaprio and Daniel Craig. According to Cridland, most apparel makers are worse than indifferent to the longevity of their wares—they actually plan for a short lifespan. "Retailers are making clothing not only to fall apart, but [they do so] systematically, so it will wear out after just a year or two," says Cridland. "That's a huge waste of resources."
In response, Cridland developed the 30-Year Sweatshirt, an $85 organic cotton top that comes with the three-decade guarantee the name implies. "If it gets a rip or tear, I'll gladly fix it," says Cridland. The shirts are handmade in a small-town Portuguese facility that has been making similar sweatshirts for 50 years.
"The project was inspired by making trousers for Leonardo DiCaprio," says Cridland. "As a result, I found out a lot more about his work as an environmentalist. It inspired me to try and launch a sustainable fashion project that's perhaps less stuffy and preaching than some of its predecessors."
The pullover we tested has a broken-in softness right out of the package and double-reinforced stitching. It's a simple, no-nonsense design that provided ample warmth on both frosty morning runs and later at the brewpub. Further proving that the 30-Year Sweatshirt is more mission than moneymaker, Cridland is donating 10 percent of the proceeds from each shirt to Deki, an organization that provides small business loans to people in developing countries.
Next up, Cridland is setting the bar even higher with his 30-Year T-Shirt—a tougher challenge as T-shirts are worn and washed far more often. 
Lead Photo: Tom Cridland
Trending on Outside Online