Gear Guy
The Best Base-Layer Bottoms for Skiing
First criterion: they can't overlap with your ski socks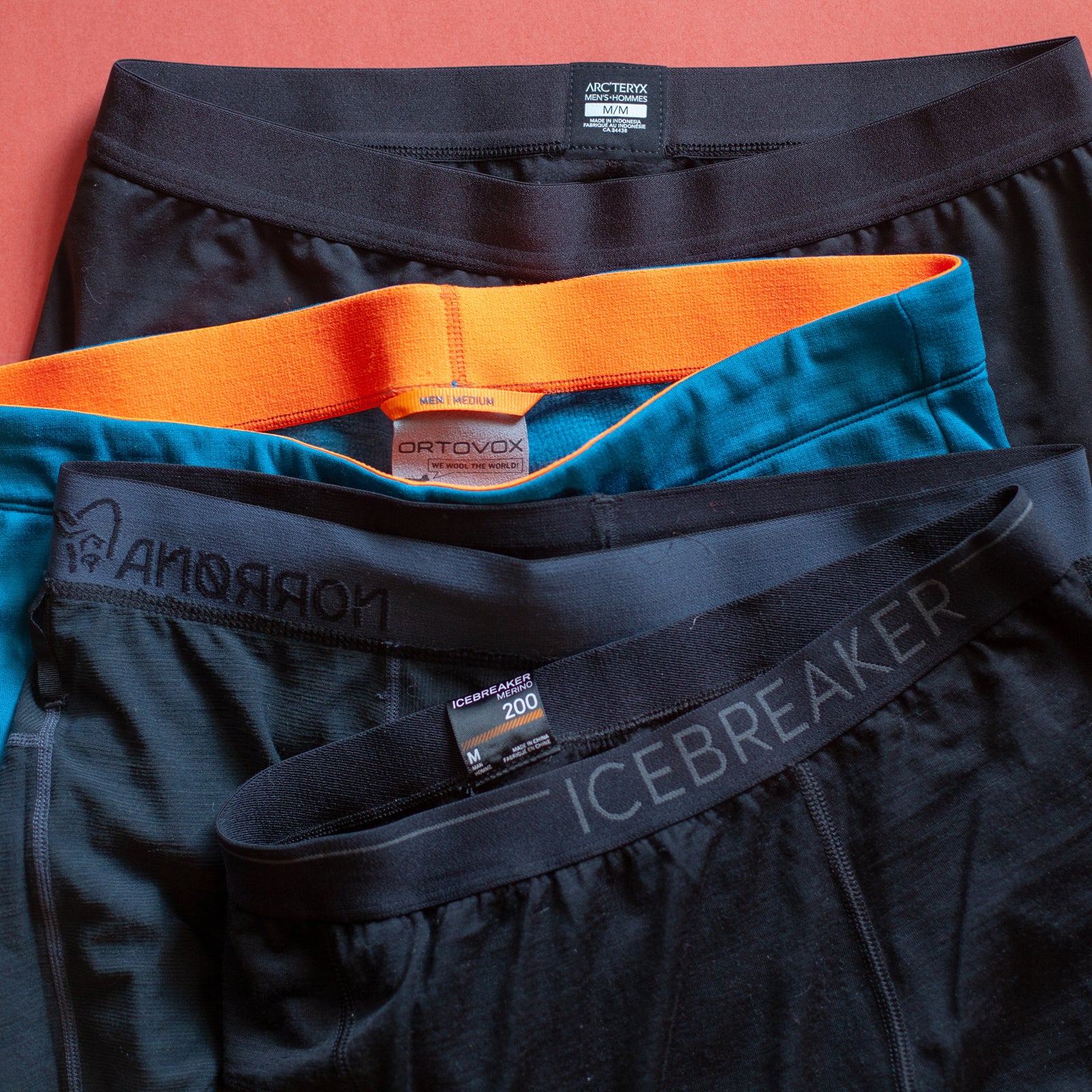 Sarah Jackson(Photo)
Heading out the door? Read this article on the new Outside+ app available now on iOS devices for members! Download the app.
If you don't already ski in three-quarter-length (a.k.a. boot cut) base-layer bottoms, I highly recommend it. Your ski socks and leggings shouldn't overlap on your calves beneath your ski pants or, worse, within your ski boots where they can impede circulation and chafe as you're trying to shred. I've known skiers who hate overlapping base layers and socks so much that they've taken a pair of scissors to their tights to ensure they're the proper length. But with the options below, there's no need for the hack job.
The Test
I took each of these base layers for a lap, skinning up the frontside (resort) or backside (backcountry) of my local hill in Oregon, Mount Ashland, when the temperatures ranged from the high teens to the low thirties. I also skied one full day at the resort, wearing each model in temperatures ranging from the teens to the forties. To keep variables to a minimum while judging how well the layers vented and wicked sweat, I wore the same Arc'teryx Sabre pants ($350) for all of the ski testing. I also took each of these bottoms through a circuit-training routine of squats, mountain climbers, and burpees to gauge how well they fit and moved with me. Throughout the testing, I continued to assess how comfortable (or not) the base layers were on my bottom half, while judging how well the layers vented and wicked sweat.
The Results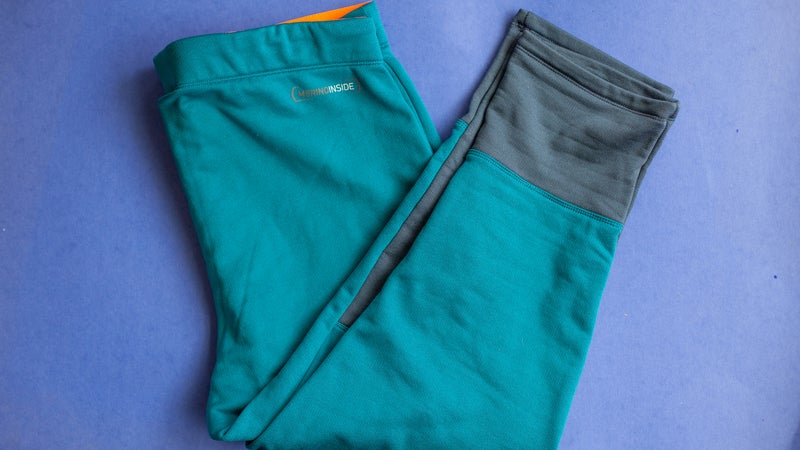 Winner: Ortovox Fleece Light Short Pants ($90)
Comfort: 4.5/5
Fit: 5/5
Movement: 5/5
Warmth Retention and Venting: 4/5
Moisture Management: 5/5
The first time I put the Fleece Light on, I didn't expect to like it. Because this was the thickest pair of the bunch, I imagined I'd overheat on the skin track. Boy, was I wrong. The Fleece Light kept me comfortable as I broke trail for nearly two hours on a powder day. I credit the tiny squares of lofted merino on the inside; the channels around them provided room for sweat to evaporate while creating a bit of dead space to catch warm air. The Fleece Light also had the best overall fit. The waist didn't creep down during the squats, mountain climbers, and burpees, and it still stretched well despite its thickness. Finally, it was incredibly comfortable—like a love child of my favorite fleece and a merino base layer. I'd think twice about wearing it for touring in the late spring, given it's warmer than the other pants on this list. But for a winter base-layer bottom, this is (ahem) tops.
---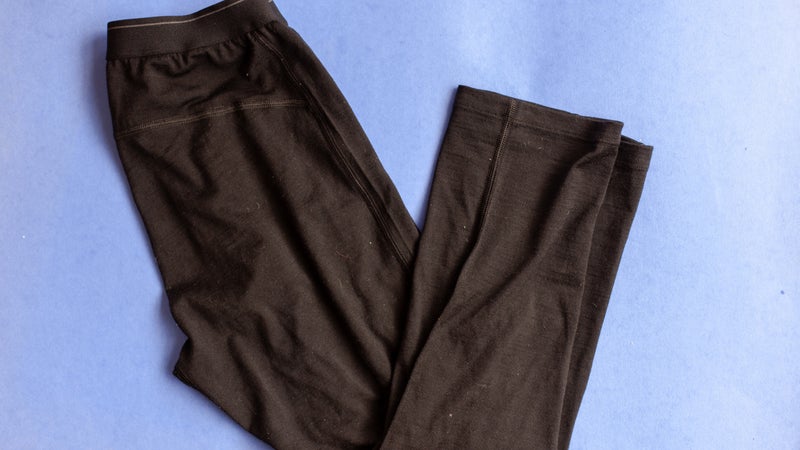 2. Icebreaker 200 Oasis Legless ($80)
Comfort: 5/5
Fit: 4/5
Movement: 4/5
Warmth Retention and Venting: 5/5
Moisture Management: 5/5
The 200 Oasis Legless very nearly took the number-one spot. It was the most comfortable merino-wool bottom I've ever tested, even as the temperatures went up and down. I waited for 45 minutes in 18-degree weather and felt only the tiniest chill by the time I got on the lift. Later that same day, as I boot-packed to backcountry stashes in the sunshine, I didn't come close to overheating in 40-degree temperatures. I was even tempted to sleep in the Oasis. The test was a dead tie between the Oasis and Fleece Light going into the circuit workout, but the waist on the Oasis dropped during squats and burpees, and its lack of significant stretch made me feel consticted as I cranked out reps.
---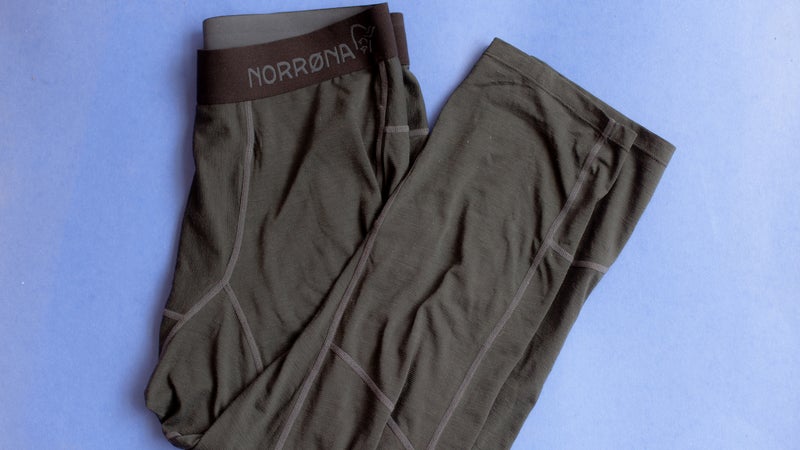 3. Norrona Wool 3/4 Longs ($89)
Comfort: 3.5/5
Fit: 3/5
Movement: 4/5
Warmth Retention and Venting: 4/5
Moisture Management: 4/5
Norrona's offering was equal to the 200 Oasis in terms of disappearing (in a good way) under my ski pants. I waited for 40 minutes in lift line on a 30-degree day and got a tiny bit chilly but was fine once the chairs started spinning. The 3/4 Longs was the only base layer on this list with a relief hole—or "pee hole," as one former Outside editor forbid me from writing—which I was so thankful for after my morning coffee caught up with me. I had to dock the Norrona points on comfort, though, because it was itchy and didn't quite hug my legs as I skied and worked my way through the circuit exercises.
---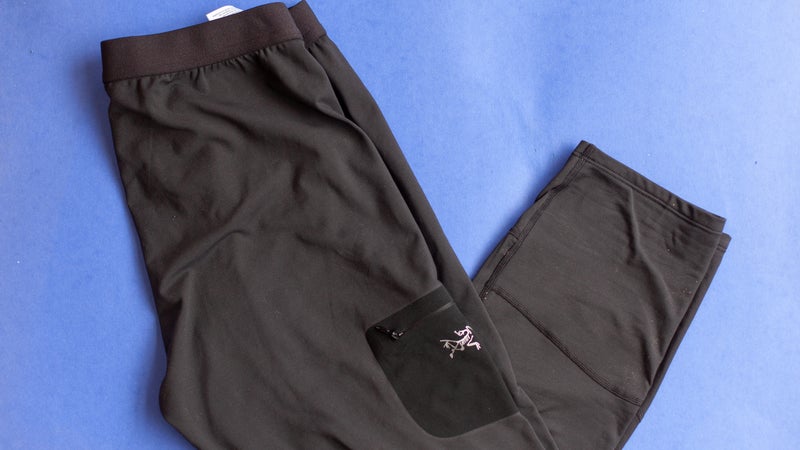 4. Arc'teryx Rho LT Boot Cut Bottom ($79)
Comfort: 4/5
Fit: 3/5
Movement: 4/5
Warmth Retention and Venting: 3/5
Moisture Management: 4/5
The Rho felt the most like classic athletic tights of any model here, and the fully synthetic-polyester and elastane build wicked moisture extremely well while I was hammering up the skin track. It also boasted some incredible stretch. But I had to give it fourth place because it didn't play well with socks. The tight taper at the calves and slightly too-long length are to blame for that. If you like compression tights, this is a solid option. But it's not as good for skiing as the others.
Lead Photo: Sarah Jackson
Trending on Outside Online