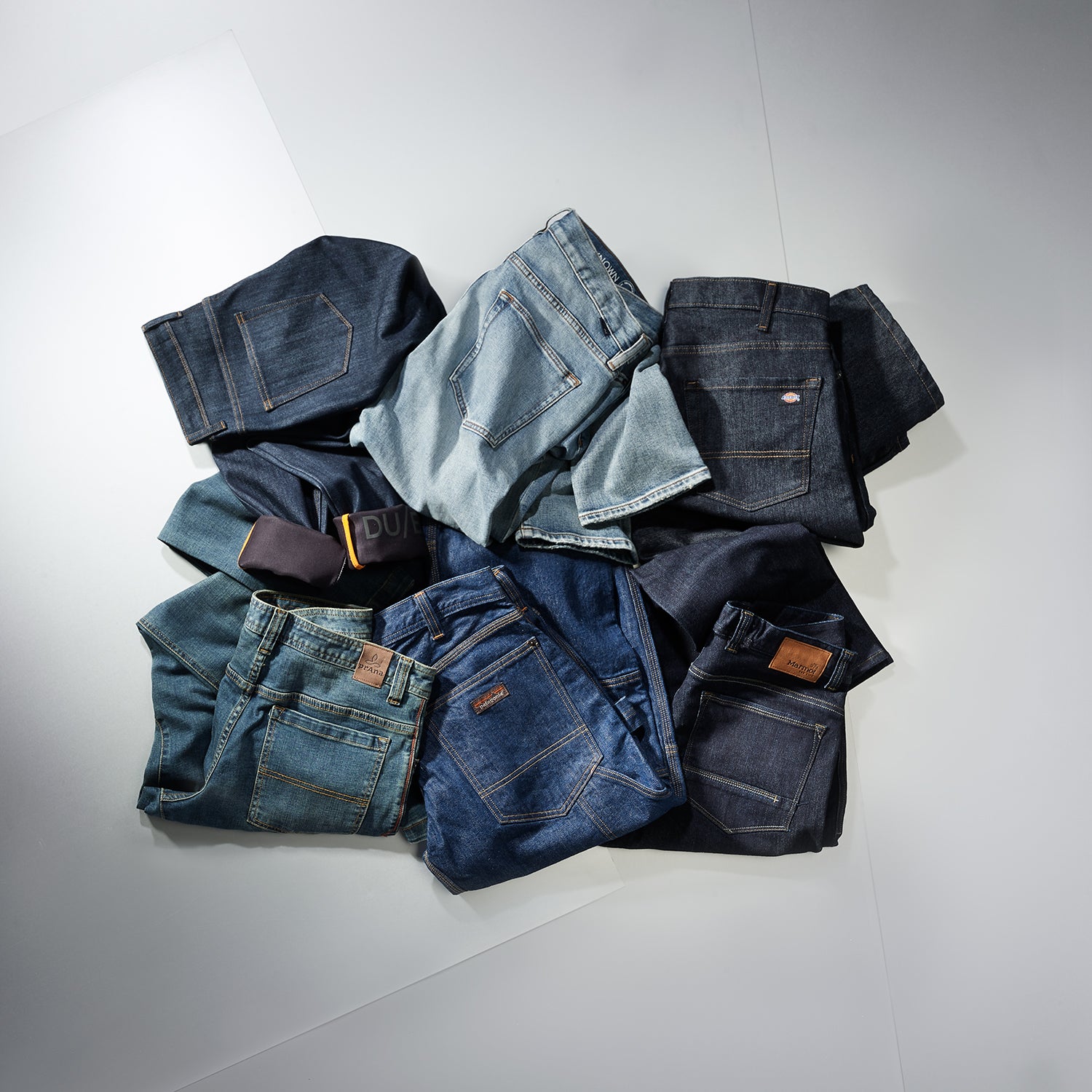 Heading out the door? Read this article on the new Outside+ app available now on iOS devices for members! Download the app.
Used to be denim was acceptable only as casual wear and for doing chores. Not anymore. It has slid into office dress codes (cue the lazy-millenial bashing) and even action sports as stretch fibers and other technologies have made their way into the fabric.
Duer's All-Weather Denim ($199)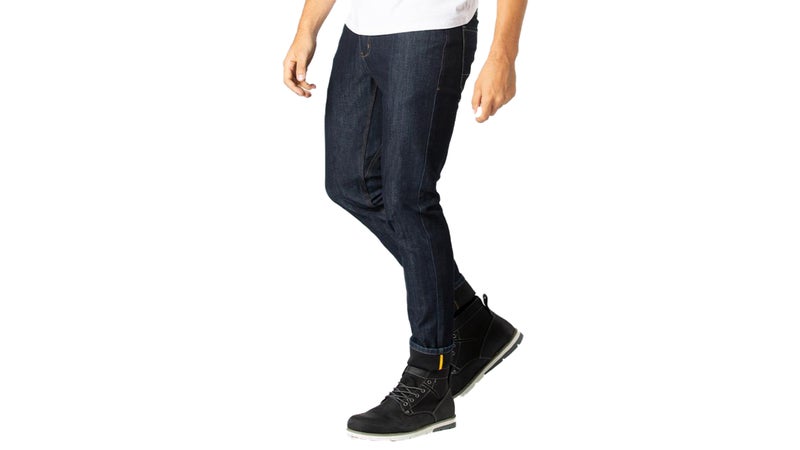 The most notable new jeans for 2019 are Duer's All-Weather Denim. There's a water- and windproof membrane—catch a glimpse of it above on the cuffs—for protection from the elements. It was enough to withstand rain, sleet, and coffee from an overturned mug, but be warned: membranes are only so breathable, and Duer's makes its jeans noisy—we're pretty sure everyone heard us coming when we wore them to the office.
---
Outerknown SEA ($128)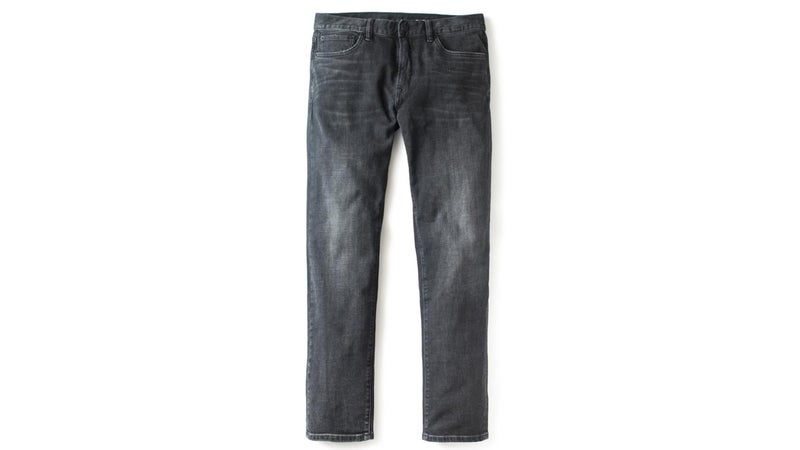 Then we have the Outerknown SEA, which is the most casual pair on this page. Two percent spandex affords just enough flex for comfort and a decent range of motion. Kelly Slater's brand knows how to make stylish denim in a superslim cut, though guys with big legs should pass.
---
Dickies Flex Regular Fit 5-Pocket Tough Max ($33)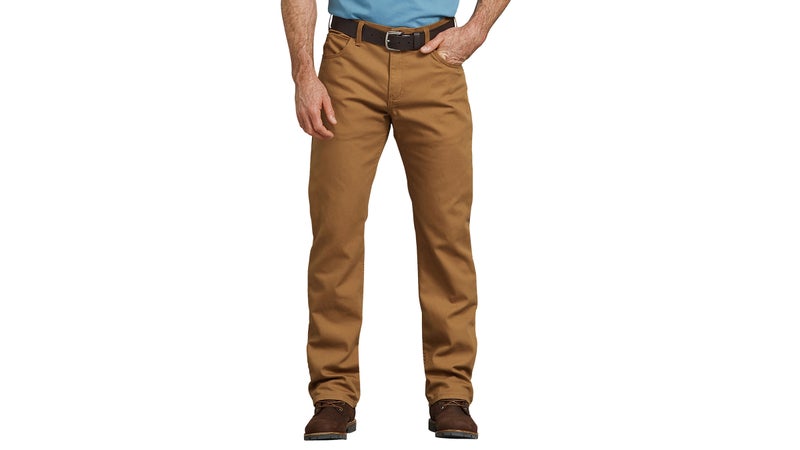 Dickies' Flex Regular Fit 5-Pocket Tough Max is at home at the jobsite, with straight-leg styling and a sleeker profile than Patagonia's boxier Steel Forge (below). The waist sits low, so it doesn't tighten up when you bend, and Dickies blessedly left the thighs and seat roomy for our larger testers.
---
Marmot Pipeline ($85)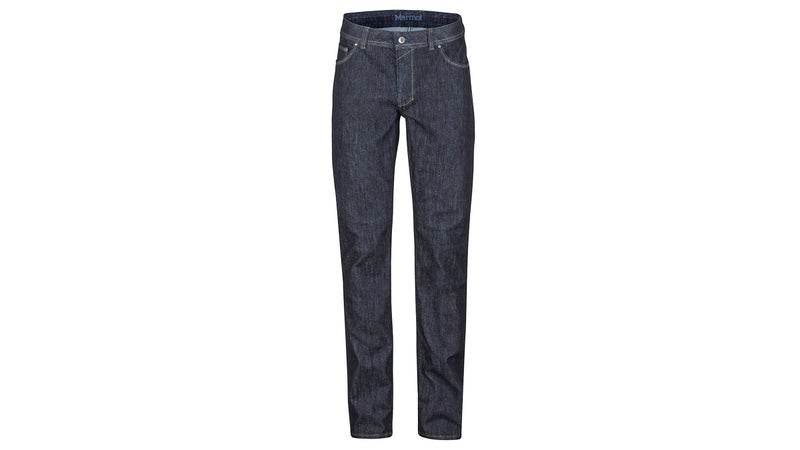 We confess to scoffing whenever a pair of jeans get marketed as good for sports, but the Marmot Pipeline moves capably enough that climbing isn't out of the question. It's comfortable for high stepping and made with wicking and cooling tech, so sweat doesn't linger and heat dissipates quickly.
---
Patagonia's Steel Forge Denim ($159)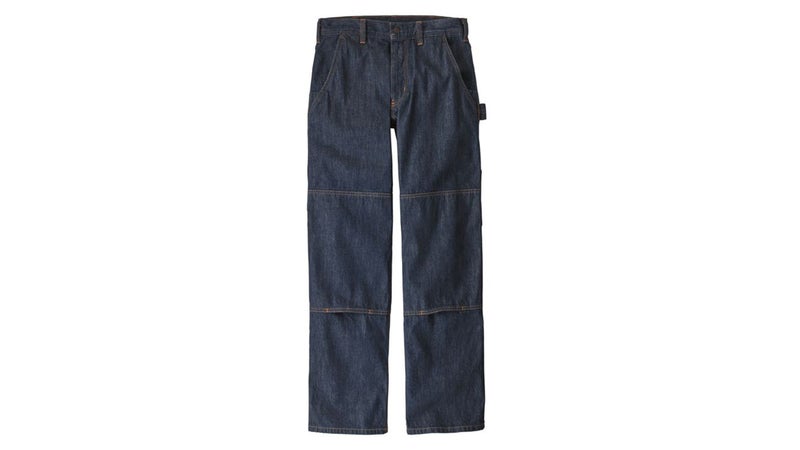 Patagonia's Steel Forge Denim is built for burliness, with double fabric at the knees and Dyneema woven in for added durability. It's decidedly workwear, and the thick weave can lead to sweaty legs. But the look and fit don't scream workshop, so you can brush off the sawdust and stroll into town wearing them.
---
Prana Axiom ($89)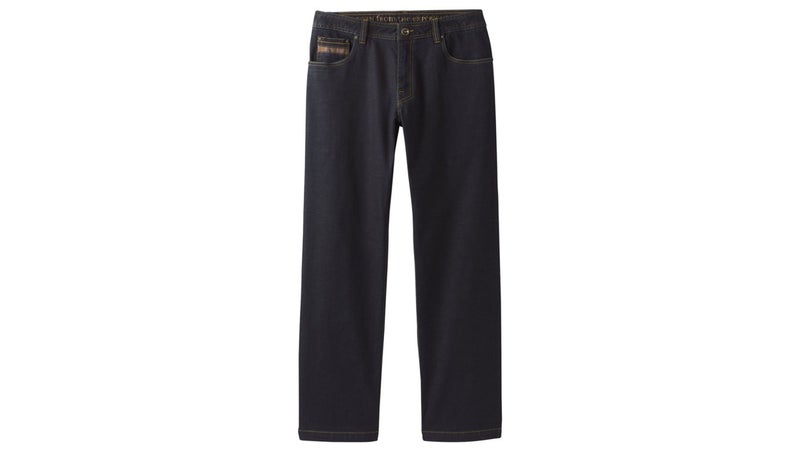 Finally, the Prana Axiom is cotton in handsome stone-washed indigo. And though the pants are only 1 percent spandex, they offer impressive give and range of motion. (A gusseted inseam helps.) The Axiom is so comfy, we were loath to go without ours even just long enough for a spin cycle in the washing machine.