Gear Guy
The Best Performance Flannels, Tested
Can one shirt have it all—technical chops and good looks?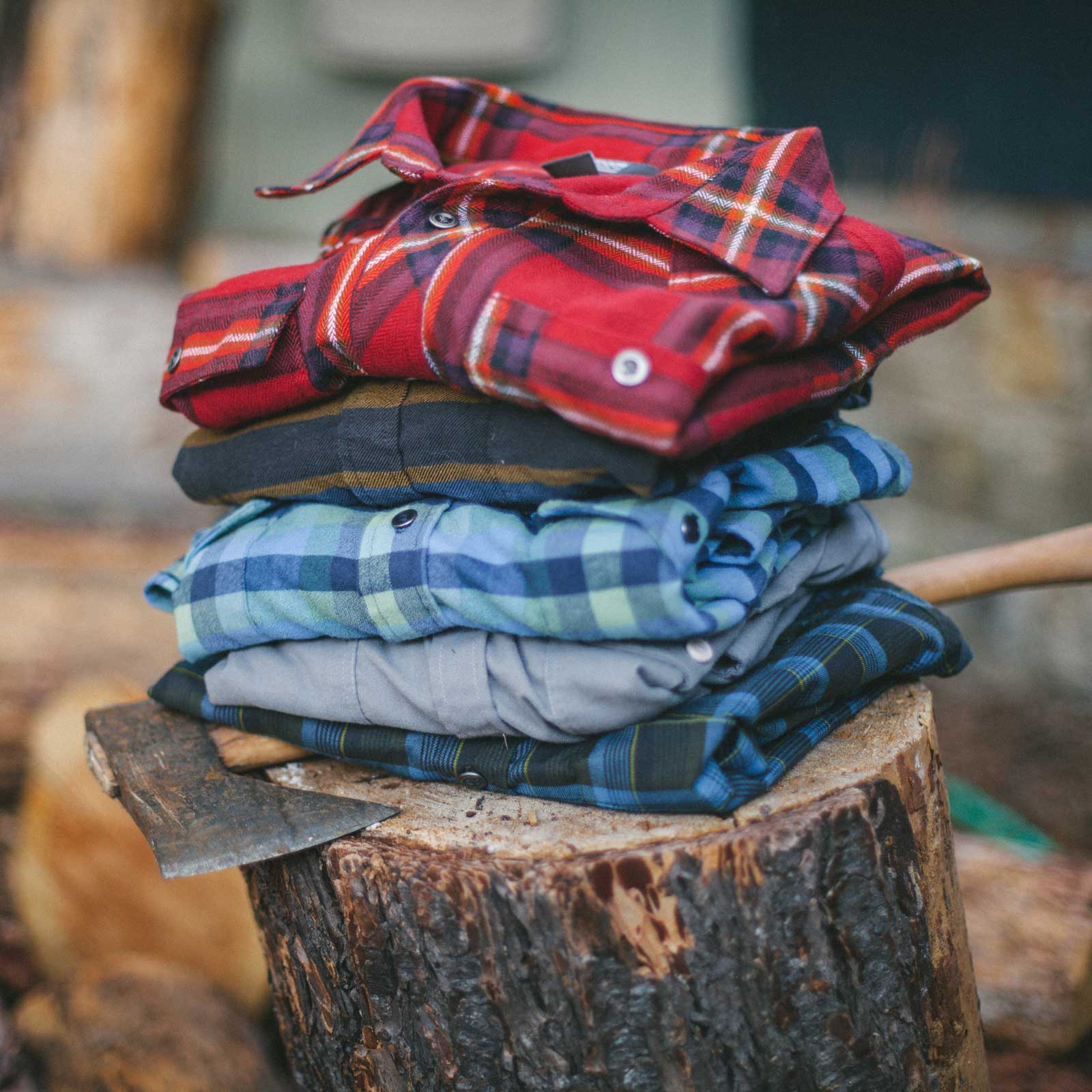 Heading out the door? Read this article on the new Outside+ app available now on iOS devices for members! Download the app.
The outdoor basic bro is a unique breed, easily distinguishable by his incessant talk of IPA hop profiles, his many terms for snow (pow, freshies, chunder), and—most important—his tendency to a wear a flannel shirt on ski hills and mountain-biking trails. (For the record, I count myself as one of these bros.) But maybe he's onto something with the flannels. In recent years, the shirts have gone from lumberjack chic to legitimate performance wear, thanks to the integration of more technical fabrics. So in service to my brethren, I tested five standout flannels to see which was best for getting after it.
The Test
First, I wore each flannel with jeans for at least one full work day and one day on the weekend. I asked my wife and friends for their honest opinions on the style of each, while also collecting some unsolicited opinions as they came. For the performance portion of the test, I mountain-biked in each top on crisp fall days with temperatures in the high fifties. I also did circuit exercises, consisting of push-ups, sit-ups, burpees, planks, and kettlebell swings, in the flannels to see how well they moved.
The Results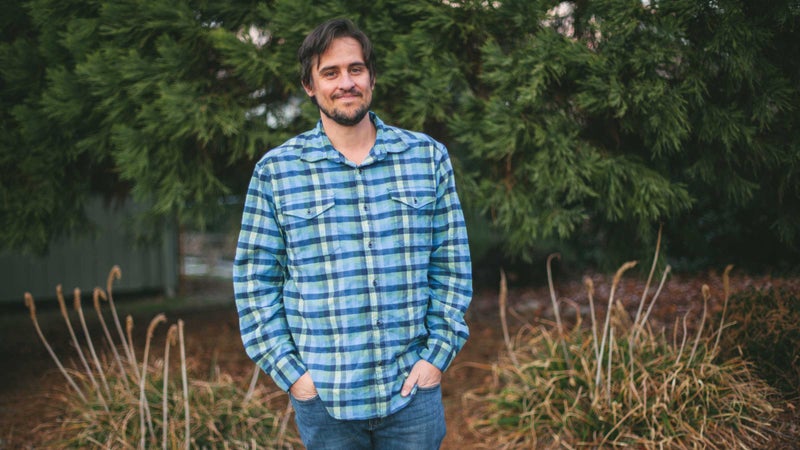 Winner: Mountain Khakis Peaks Flannel Shirt ($100)
Fit: 5/5
Stretch: 5/5
Style: 4/5
Warmth: 4.5/5
The 91 percent polyester, 7 percent wool, 2 percent spandex blend of the Peaks was the magic formula that gave this flannel the win. It was both extremely comfortable and exceptionally stretchy, so it didn't bind up on bike rides or while I hammered out burpees. It was also just the right medium thickness, holding on to heat and blocking wind on mountain-bike descents, while checking the possibility of overheating on the pedal up. While the Peaks's cut was baggier and less stylish than others here, I personally liked the more casual, relaxed look.
---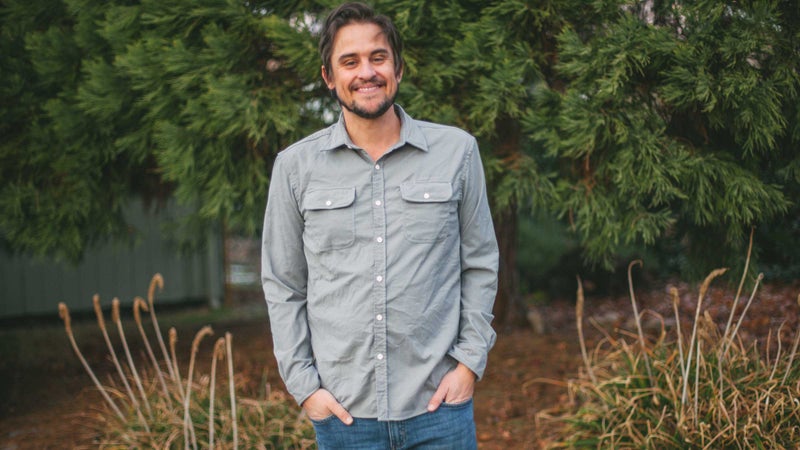 2. Western Rise Elkton Stretch Wool Flannel ($119)
Fit: 5/5
Stretch: 4/5
Style: 5/5
Warmth: 4/5
If style was the deciding factor, the Elkton would have won this test hands down. Its cut is more tailored and tapers toward the waist, making it perfect for winter date nights. The material (a veritable Frankenstein of wool and synthetics) was the most comfortable next to my skin, regulating temperature like a champ during mountain-bike ascents of fire roads and circuit training. And the wool in the fabric fought stink so well that I didn't have to wash the Elkton during the entire two weeks of testing. It was, however, a bit less stretchy than the Peaks, which is why it fell just short of the first-place spot.
---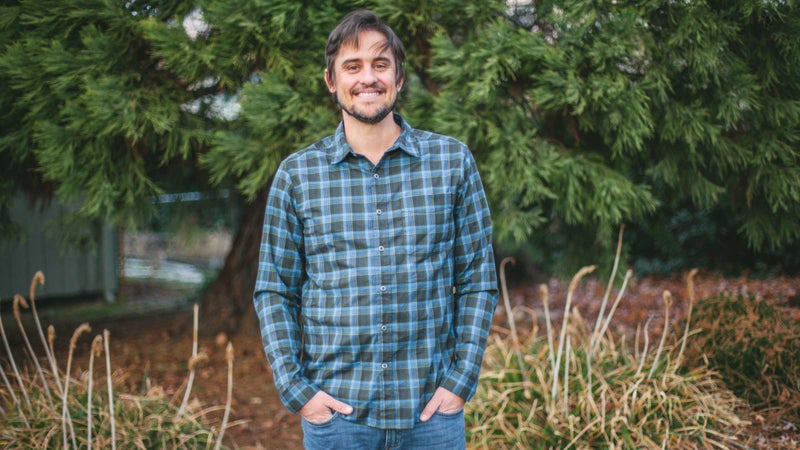 3. Royal Robbins Thermotech Drake Plaid ($79)
Fit: 4.5/5
Stretch: 4/5
Style: 4/5
Warmth: 2/5
The Thermotech Drake was also in contention for the top spot, but it ultimately took third because it was lighter and less suitable for outdoor activities in chilly fall weather. Its polyester-Lycra blend was plenty stretchy and didn't impede my range of motion, and the long hem in the back kept me from flashing crack to friends riding behind me. But whenever I found myself in the shade, the Drake was ill-equipped to handle the cold. My wife said it did have one of the most attractive cuts, and I think its muted styling could play well in a formal office. 
---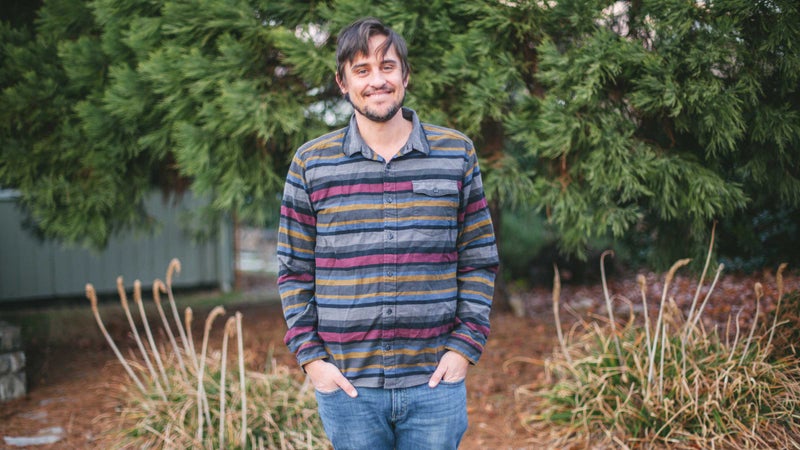 4. Patagonia Lightweight Fjord Flannel ($79)
Fit: 4/5
Stretch: 3/5
Style: 3/5
Warmth: 4/5
The colorway of this shirt reminded me of the old-school flannels of my youth, but others had less positive things to say about it. "You look like Laird from Girls," my wife said. Someone at a local park offered my daughter and I food, thinking we were homeless. (I can't entirely blame the shirt—I was haggard after a night of barely sleeping.) The Fjord deserves points for its 100 percent organic cotton, which felt soft and supple, and it had just enough give to never slow me down as I rode the Jabberwocky Trail outside Ashland, Oregon. However, I did find the lack of stretchy performance fabrics to be a pain during the exercise circuit.
---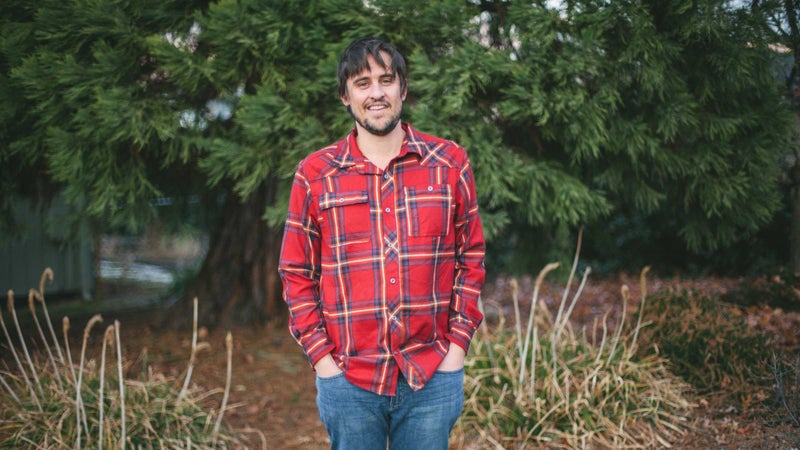 5. Outdoor Research Feedback Flannel ($90)
Fit: 3/5
Stretch: 2/5
Style: 4/5
Warmth: 5/5
This is a wonderful flannel. The classic color and traditional styling are perfect for injecting a little mountain-man class into my wardrobe. And its polyester fabric was the thickest and warmest I tested. ("You're entering shacket territory," my wife noted.) That said, the Feedback didn't offer the stretch or suppleness of the others. It felt tight during the bike ride and began binding up while I was exercising. As a performance piece, it was the weakest of the group. 
Lead Photo: Sarah Jackson