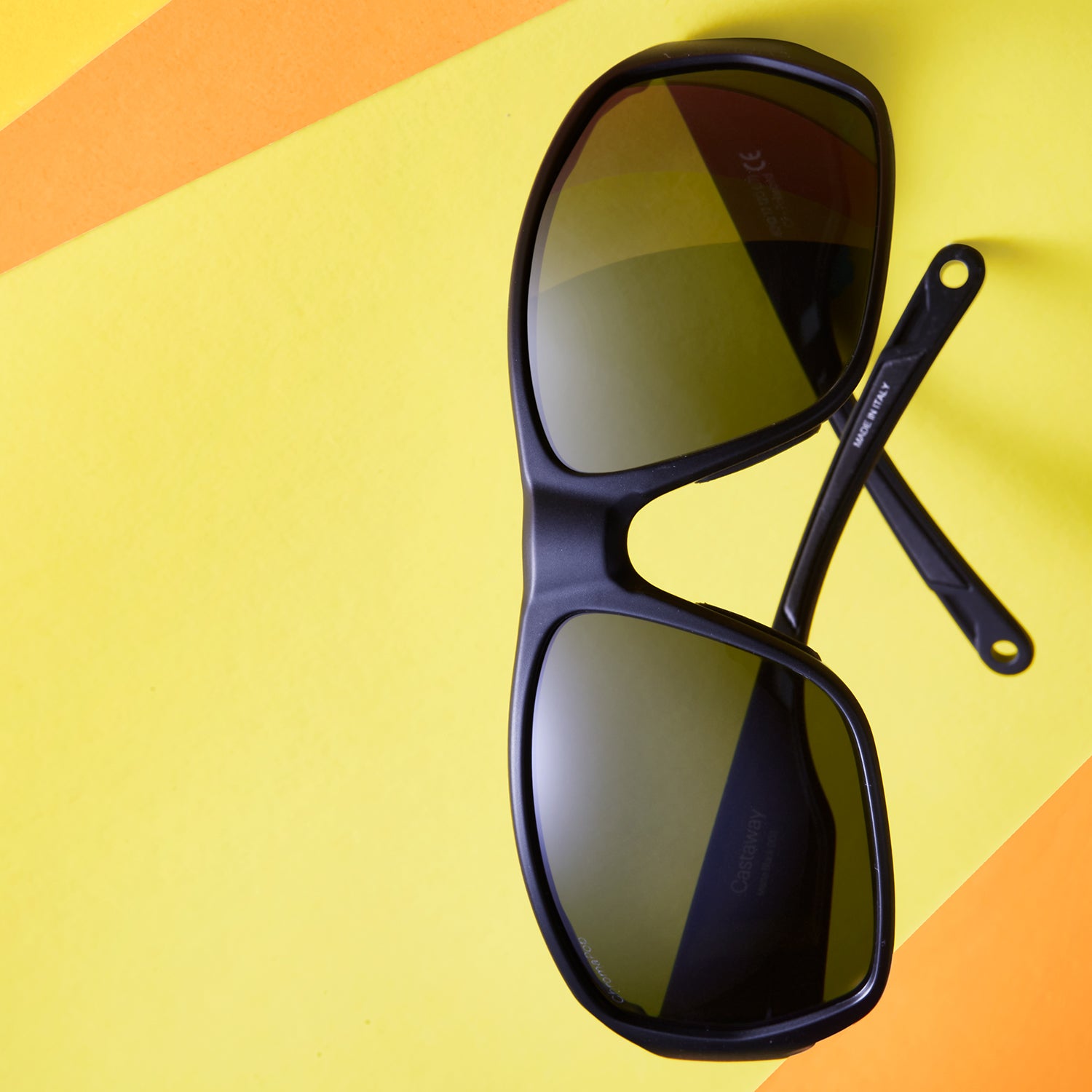 Inga Hendrickson
Heading out the door? Read this article on the new Outside+ app available now on iOS devices for members! Download the app.
Smith Castaway ($239 and up)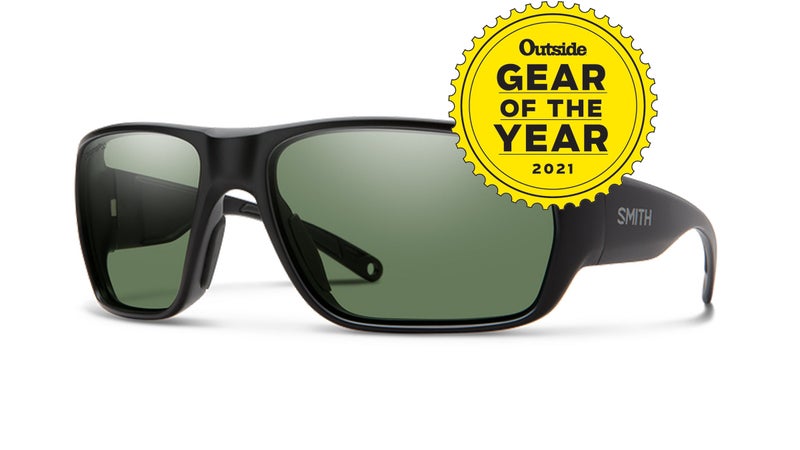 When it comes to optics, glass lenses have always beat out synthetic ones. Smith's new Castaway levels the playing field. These shades are available in both synthetic and glass construction, but even the former produce a visual acuity so eye-popping that we actually thought we were looking through glass the first time we took them out. Luckily, while plastic lenses are easier to scratch, they're far less prone to shattering, so you get a truly top-notch view even during rough sports like trail running, biking, and climbing. Just remember to swaddle your shades in microfiber pouches to protect those great optics. Smith's proprietary polarized coating filters out two narrow bands of wavelengths between primary colors, further boosting definition. The lenses curve around to the sides, where wide temple pieces take over to protect from lateral wind and light. Smith markets this frame for fishing, where detail can be the difference between catching a fish or not, but it's a winner for just about anything—even casual running. Hefty glossy frames, spring hinges, and a detachable leash make them look like a classy redo of the sports-wrap shades your dad wore back in the nineties. They're not cheap, but the high-quality build and cross-generational vibe will last.
---
Zeal Lolo ($149)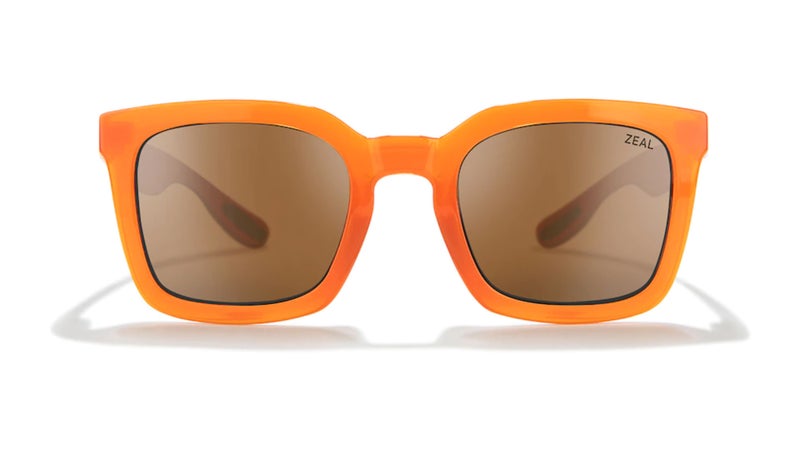 Best for Boosting Your Mood
The most infectiously cheerful sunnies in this bunch, the Lolo boasts see-through tangerine frames so bright you can practically taste citrus just by looking at it. But these sporty fashion shades offer more than just aesthetics. Zeal's polarized brown-tinted synthetic lenses make details, depth, and contrast pop, so you'll get a clear view whether you're checking out a surf break or a summit vista. Meanwhile, rubber grips at the nose and ears keep everything in place for rec-level play. With its sassy, overstated Wayfarer-style frames, the Lolo looks like what it's made for, which is pure and simple fun.
---
Rudy Project Spinshield ($170)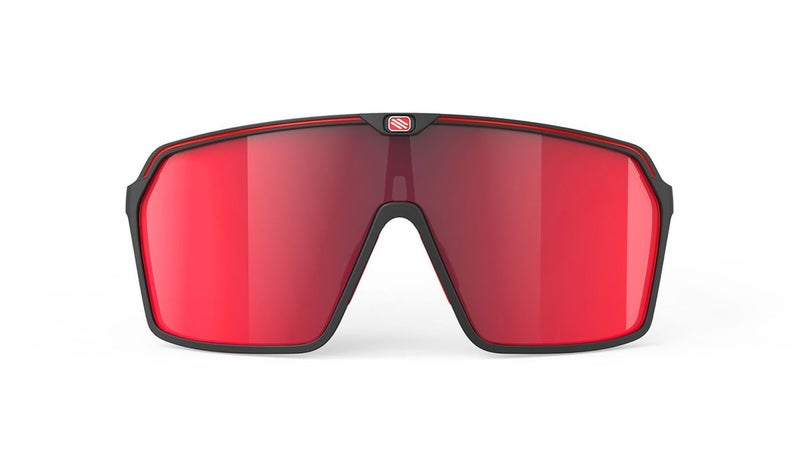 Best for Triathlons
Aesthetically, this go-fast beauty hearkens back to road-bike shields from the eighties, which were basically just goggle lenses with temple arms attached on the sides like popsicle sticks—simple and functional, without sci-fi aesthetics. Thankfully, Rudy Project married that purity to a crisp, modern single-blade synthetic lens in color-neutral gray, which is great for road racing. Fiery red flash mirroring reduces glare. But the real headline here is those spectacular looks: maximal where it counts (in coverage) and gracefully minimal everywhere else. The price isn't bad for such quality and class.
---
POC Avail ($180)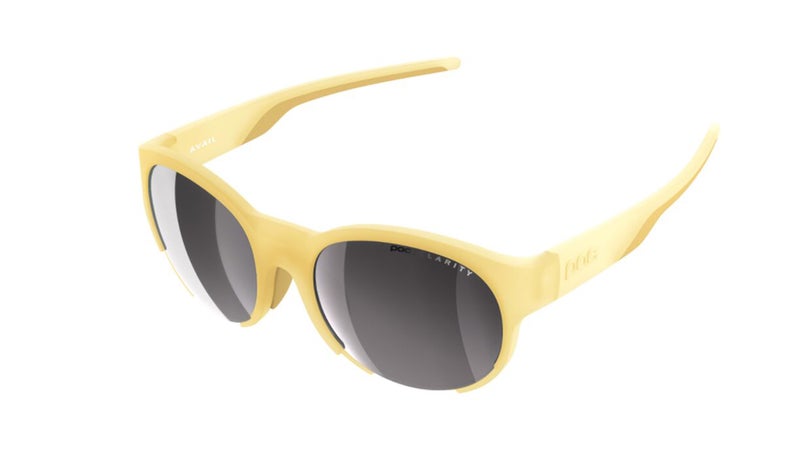 Best for Sport and Style
Many stylish street-sport crossover shades only come sized for those with small heads. We're grateful that the Avail is big enough for the rest of us to get in on the fun, too. Made for weekends filled with multiple activities, the Avail boasts large round synthetic lenses that are stylish yet provide copious coverage and a host of features perfectly suited to all manner of sports and workouts. This includes feathery plastic frames, rubber-tipped arms, and adjustable nose pieces that grip when you sweat. Lightly tinted lenses with anti-glare mirroring take good care of your eyes in all but the brightest conditions.
---
Spy+ Dirty Mo Tech ($130)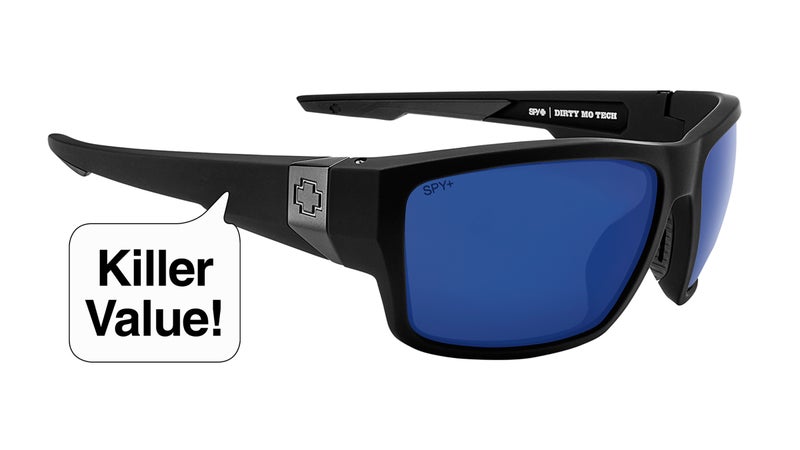 Best for Trails
Until sports wraps with neon mirroring make a comeback as acceptable streetwear (if ever), these blue-eyed monsters are just the thing for hitting dirt and rock that might hit back. High-definition synthetic lenses boost depth perception and enhance contrast, so you can quickly read your line and react to obstacles even as you dart in and out of shade. That optical quality is matched by equally solid coverage, protection, and security, thanks to large lenses that curve slightly around the sides of your face. Wide temples block lateral sun and grippy rubber-clad frames hang on no matter what.
---
Oakley Deadbolt ($297)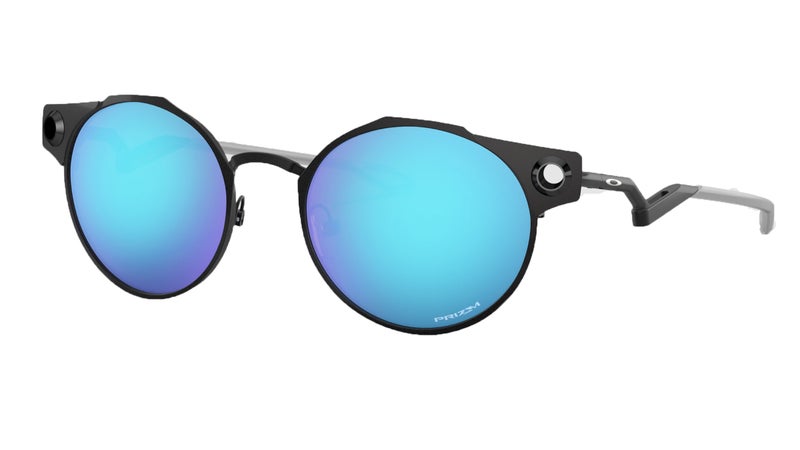 Best for Drawing Attention
Oakley goes art-gallery hipster in this street-smart fashion piece. The lightweight titanium frame is built like a bench-made watch, with precisely constructed individual segments that screw together. A downward kink in the temples will catch the eyes of passersby even from a distance. The relatively small frames are scant on coverage, making these best for the city. But optics are still tip-top, with deep-gray, mirrored, polarized synthetic lenses that kill glare and reveal amazing detail in noonday sun. These frames flatter all genders but look best on small to average-size heads.
---
Ombraz Dolomite ($140)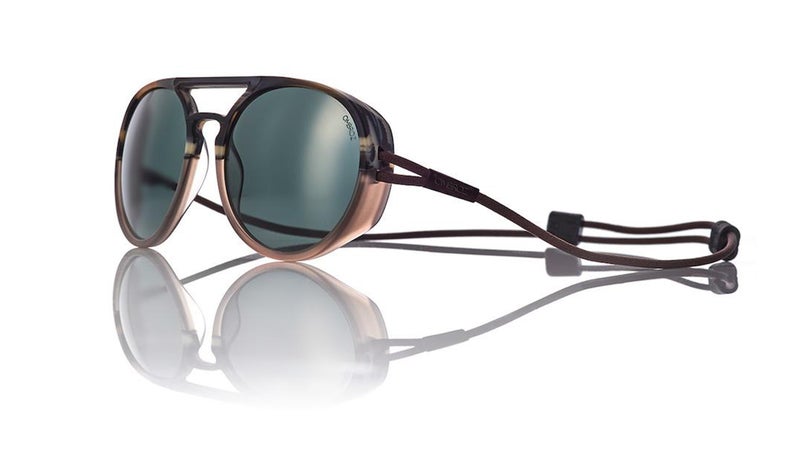 Best for River Days
Instead of the usual hinged temple pieces, Ombraz's shades have an adjustable cord that runs from one side of the frame to the other, around the back of your head. Cinch it down to keep the Dolomite in place on even the rowdiest rapids; in the shade, loosen the cord and let the sunglasses hang around your neck for quick deployment. The mechanism takes two hands to operate, so these won't be your go-to for driving. But for river days or mellow hikes, they're the ticket. We also love the detailed glare-free view through the polarized synthetic lenses. Style points for the frame's sculpted side shielding.
Trending on Outside Online