The Best Travel Shoes for Adventurous Women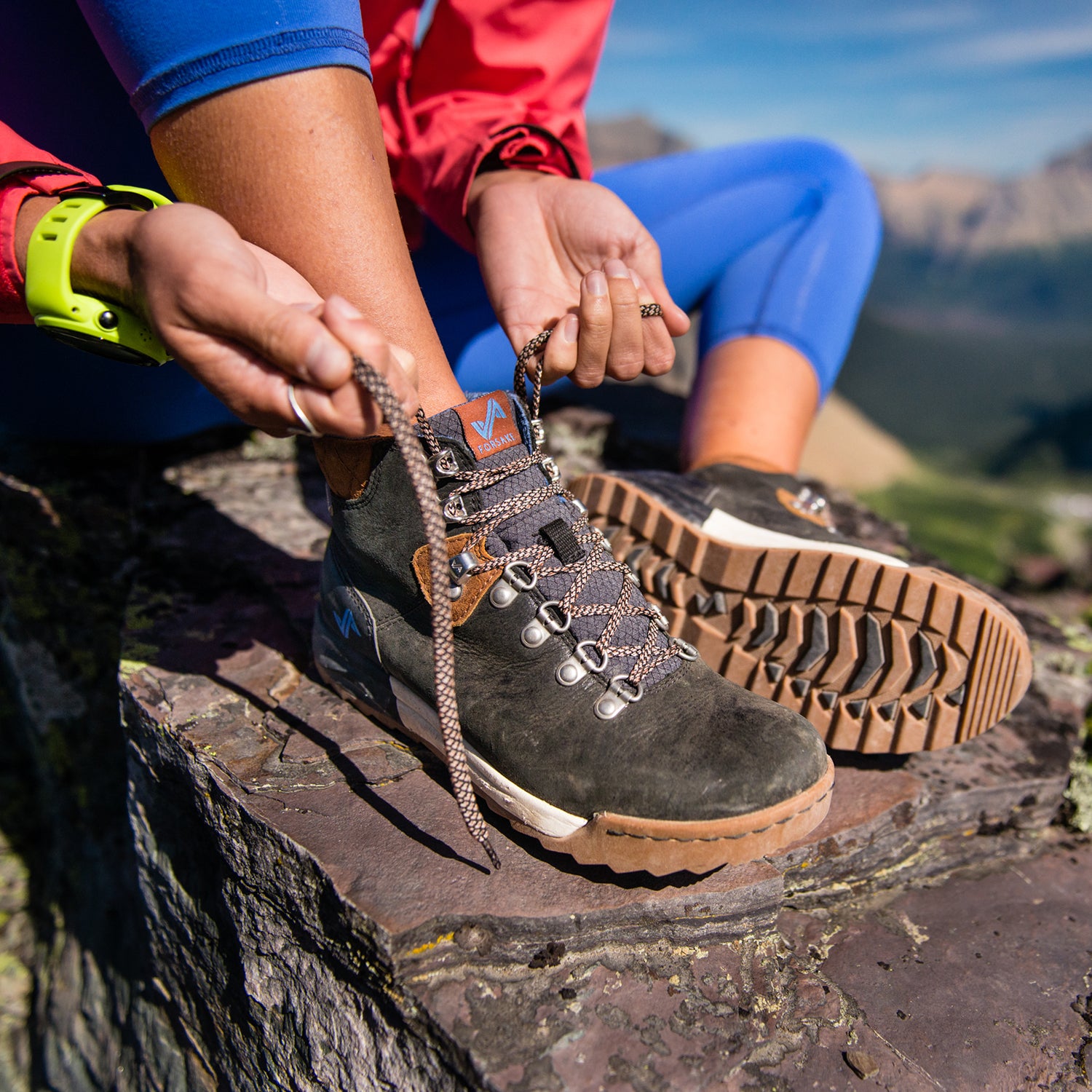 Heading out the door? Read this article on the new Outside+ app available now on iOS devices for members! Download the app.
I have terrible feet. I did not know this until last fall, when I found out that some persistent heel pain was actually plantar fasciitis, which I didn't even know you could get if you weren't a runner. Turns out, I've also been wearing terrible shoes.
Around this time, I was planning a monthlong trip to Europe, where I knew I'd constantly be on my feet. I started looking at lists of the best travel shoes and was disappointed to find espadrilles, heels, ballet flats, and sneakers—nothing that was a do-it-all kind of shoe. I wanted to pack one pair, not seven. So I set out to find the best travel shoes for the adventurer who wants to bring one or maybe two pairs on any trip abroad.
My 3 Criteria for the Best Travel Shoes
All-day comfort for walking and standing, with light insulation and waterproofing or high water resistance.
Terrain versatility (good for both city walks and short hikes).
Fashionable—must go from day to night and have chemistry with lots of outfits.
I didn't quite find the single "unicorn" pair of shoes I was looking for, but I did get pretty darn close. Here are the best travel shoes, rated on a scale of one to five horns, where one is a one-trick pony and five is a magical, versatile unicorn.
(Note: If you have achy feet, you'll want to experiment with insoles to find what works for you. I've had good luck with Sole, made from recycled cork that molds to your feet, and I also love Superfeet's MerinoGrey insoles, which are warm, cozy, and great for going sockless.)
---
Forsake Patch ($150)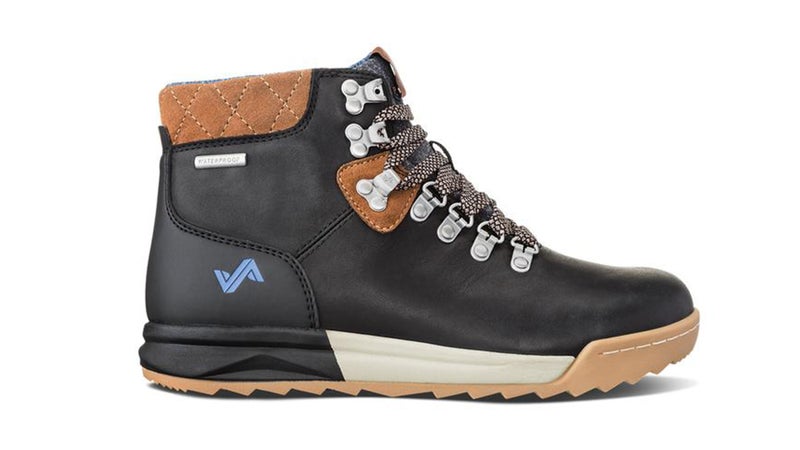 Best Travel Shoes For: Almost everything
Unicorn Rating: 4 horns
The Patch is as close to a fashionable hiking boot as I think you can get. These waterproof, city-friendly hikers have a wide toe box, which I love, and require zero break-in period. They're also lightweight, so they pack away well when you want to bring a second pair. I walked all over downtown Oslo on a snowy day with temps hovering right around freezing and never had to think about hopping over slush puddles—I just walked right through them. They're not ultra-grippy on ice, but snow is no problem: I hiked in them around a lake on a snow-packed trail and wore them on two excellent (and very long) sled runs during which I used my feet as rudders to steer. My feet stayed super dry and warm the entire time.
---
Chaco Ember ($150)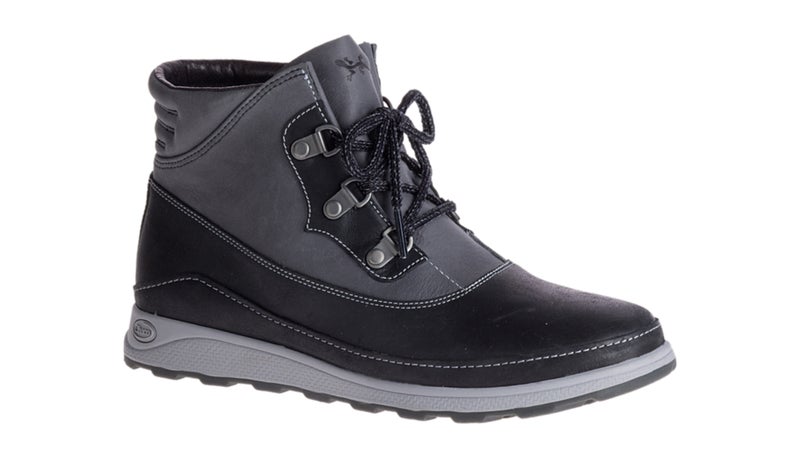 Best Travel Shoes For: Mostly dry weather
Unicorn Rating: 4 horns
Chaco does arches really well. All the Chaco styles I've ever worn have been a respite for sore feet where other shoes have failed me. The Ember is no different. It's not fully waterproof, but it is highly water-resistant. The tongue opens wide, so they're easy-on, easy-off, and the soles have great traction. They're not quite as plush as some of the other styles on this list, but they get my blessing as a go-everywhere kind of shoe.
---
The North Face Ballard Rain ($110)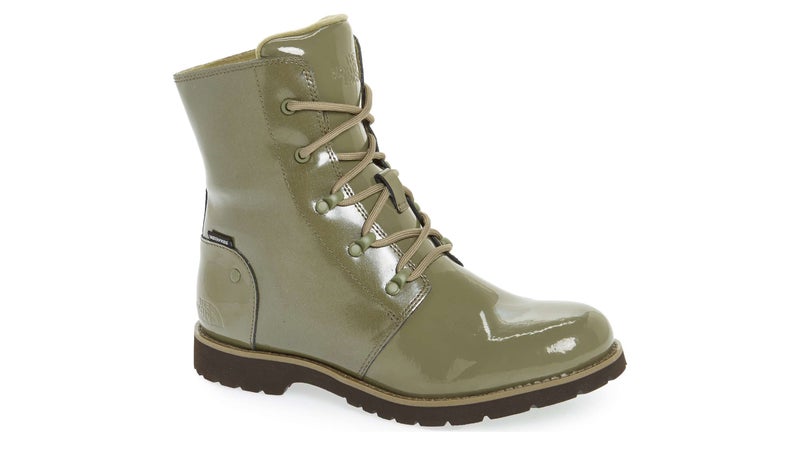 Best Travel Shoes For: Rain and slush
Unicorn Rating: 3 horns
Go ahead and puddle-jump in the Ballard rain boots. They're fully waterproof and lightly insulated to keep you warm and dry on slushy days. Nothing gets through these boots, and they have great traction for walking on slick surfaces. Even during dry weather, these boots keep you warm and cozy without making you sweat. I docked unicorn points because I'm not into the super-shiny patent leather and the way they kind of scream "rain boots" (though, to be fair, they are).
---
Timberland 6-Inch Premium Waterproof ($170)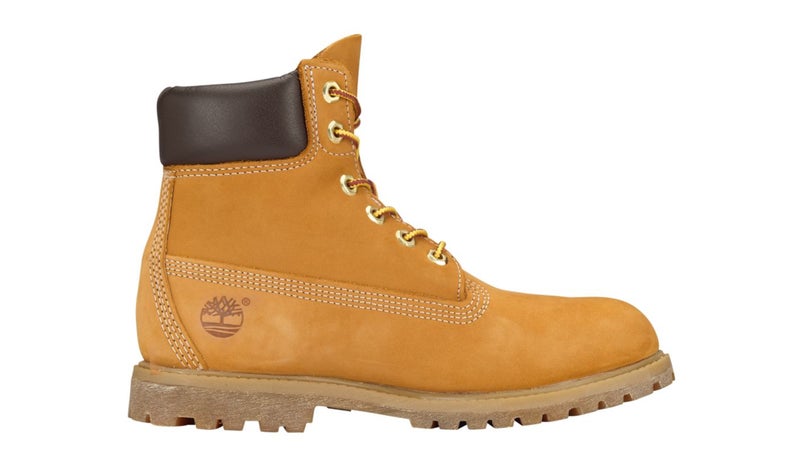 Best Travel Shoes For: Cold-weather trips with lots of hiking
Unicorn Rating: 4 horns
Classic Timberland work boots are an obvious pick for travel. They're basically hiking boots that are fashionable enough for city life. Serious treads have ultimate traction for trails and bad weather. Light PrimaLoft insulation keeps you comfortable in cold to mild weather, and Timberland will soon debut lighter-weight boots in spring colors for warmer temps. My only criticisms are that they seem to run narrow in the toe box and require a bit of breaking in. Bonus: You can customize your own pair online for $30 more, so you can pick exactly the right colors for maximum outfit versatility on your trip.
---
Merrell Chateau Mid Lace Polar Waterproof ($220)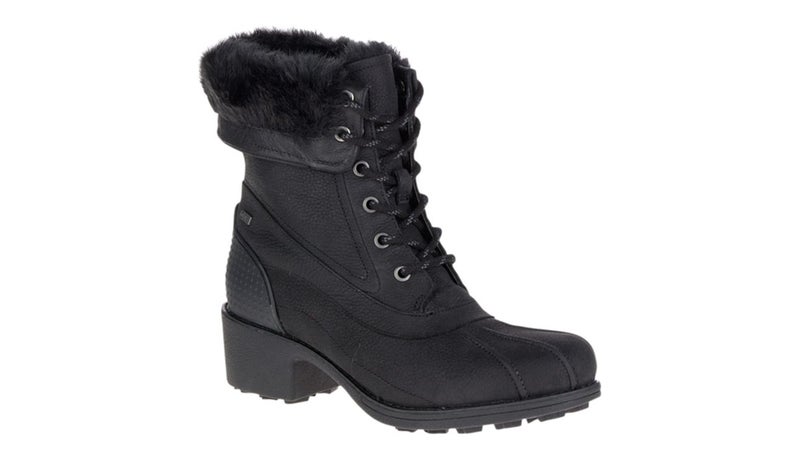 Best Travel Shoes For: Cold-weather fashion
Unicorn Rating: 3 horns
Merrell's Chateau line of boots is super warm. Having a two-inch heel isn't for everyone, but I found this one to be comfortable. Plus, the tread isn't what you'd find on your standard fashion heel: M Select ICE outsoles have lugs specially designed to stick to ice, so you can walk without fear of wiping out. On colder days, flip up the faux-fur collar for a bit more protection.
---
Teva De La Vina Lace ($140)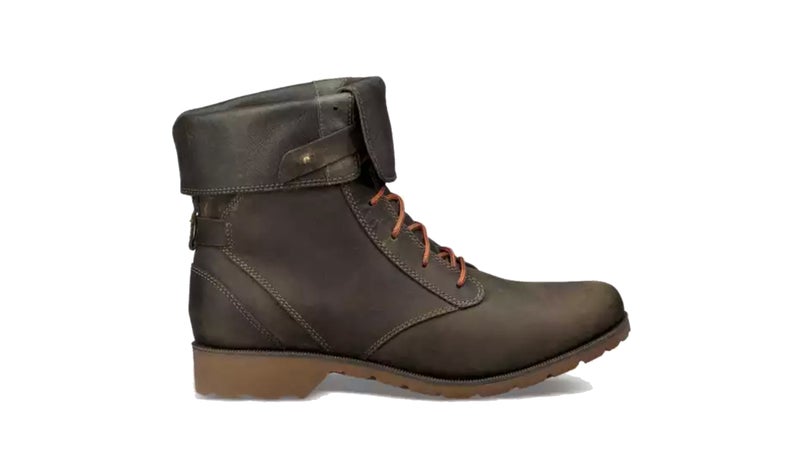 Best Travel Shoes For: Spring travel and out-of-the-box comfort
Unicorn Rating: 3.5 horns
The second I put on these boots, I knew I loved them. They're made with buttery-soft, waterproof leather that doesn't need to be broken in, and they go with everything. They're super flexible, and the cuffs fold down into an ankle boot, or you can pull them up for a higher, single-color shoe with more coverage. The soles offer great traction and perform well off-pavement, but you'll want a sturdier shoe if you plan to do any significant hiking.
---
OluKai Kualona ($170)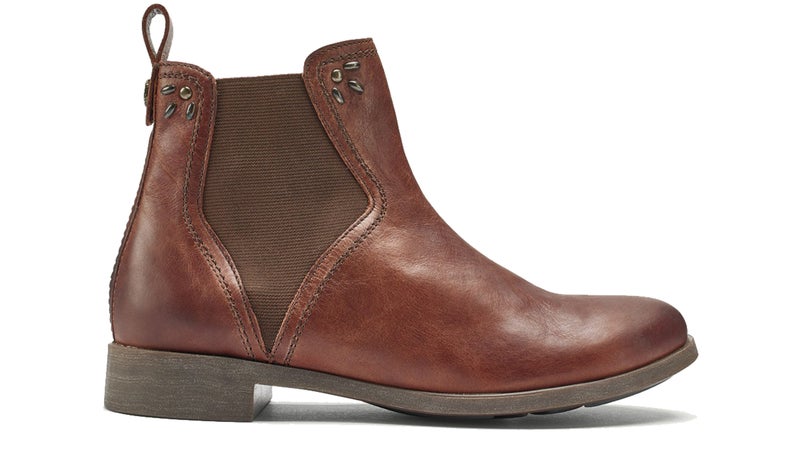 Best Travel Shoes For: Long days of walking in the city in mild weather
Unicorn Rating: 2 horns
These pull-ons have a super-cushy insole that keeps your feet from sliding around. I wore them constantly at the Outdoor Retailer trade show and loved how the leather uppers quickly conformed to my feet and were extremely comfortable, even if the Kualona was initially a bit narrower than I would have liked. The neutral style goes well with all kinds of outfits—jeans, skirts, and dresses—but these boots are not insulated and don't have serious traction, so stick to milder weather.
Glerups Low ($155)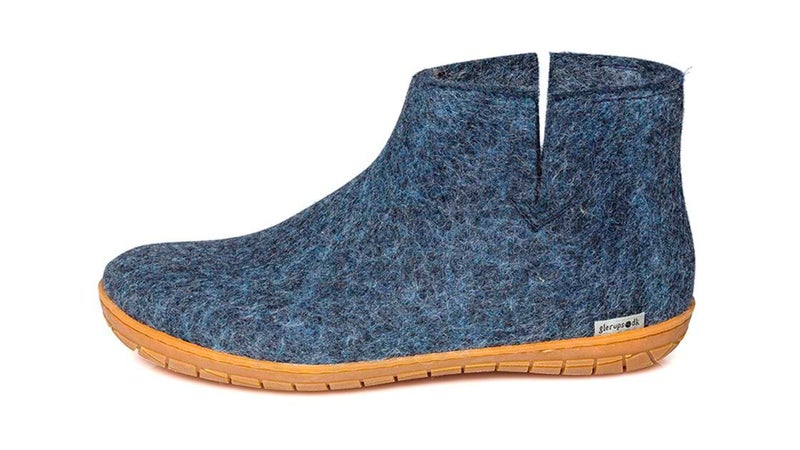 Best Travel Shoes For: Coziness on the plane and around town, plus ease at the airport
Unicorn Rating: 1 horn
For those of you who want a comfy pull-on/kick-off airport shoe, my feet have never felt anything more delicious than these booties. They're made from wool felt and natural rubber, and that's about it. They're meant to be worn without socks, and I've never been cold in them, even on frigid days (though I wouldn't recommend wearing them in the snow—traction is iffy at best). More or less slippers, these have no arch support whatsoever, and the wool padding on the insole can wear down quickly if you do a lot of walking, which lost them some unicorn horns. But I popped in Superfeet's MerinoGrey insoles and had no problem walking a mile or two at a time around town. Glerups aren't really meant to be worn with insoles, so they'll be tight if you do, but my feet were the happiest they'd been in a long time with this setup. It's like wearing your coziest merino sweater on your feet.
Corrections:
(10/06/2022) A previous version stated that Teva De La Vina Lace's insoles were not removable, but they are.
Lead Photo: Travis Burke Photography/Forsake