Why I Love Chaco's Lowdown Flip-Flops
Plus, two other men's sandals I've tested and enjoyed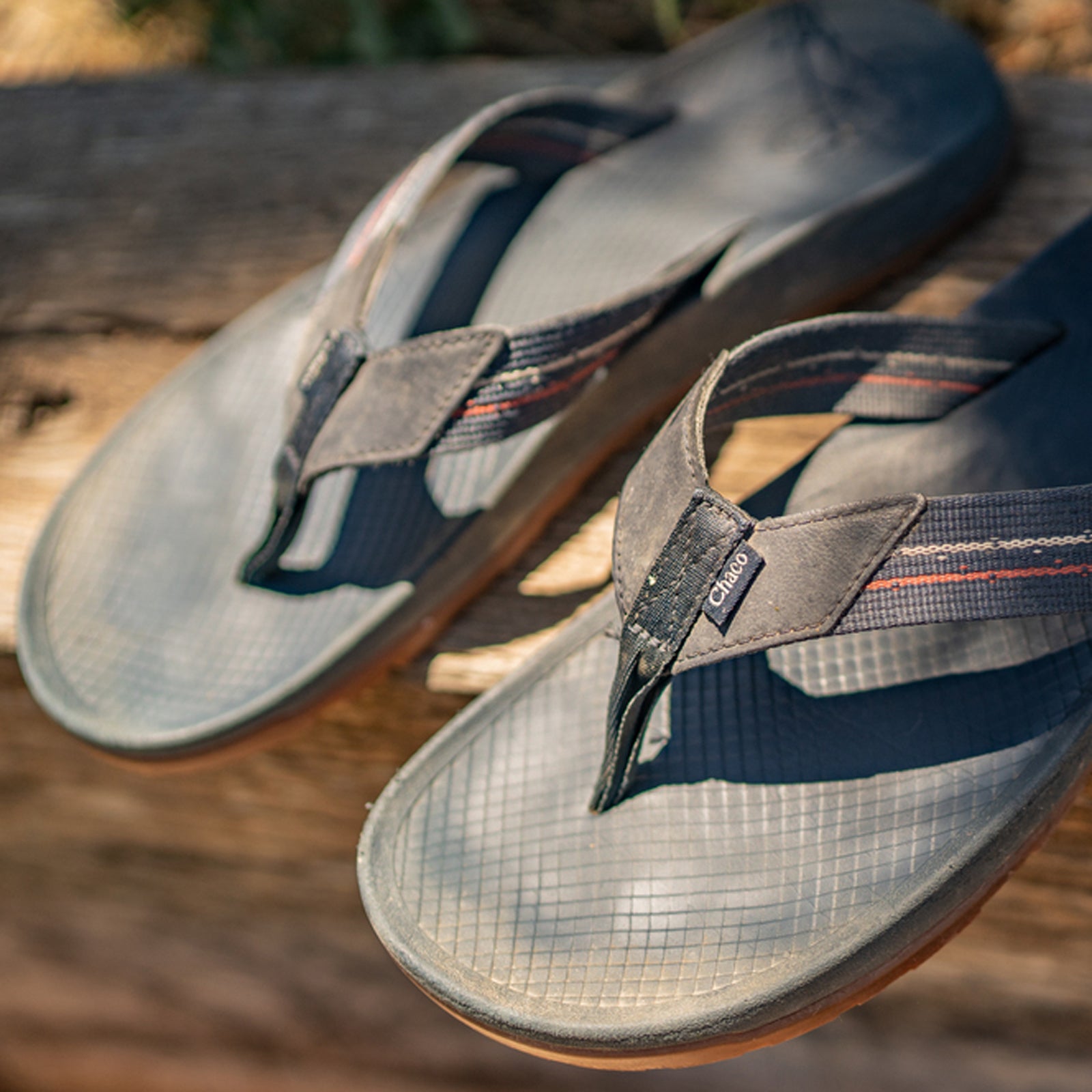 Heading out the door? Read this article on the new Outside+ app available now on iOS devices for members! Download the app.
I currently have the best flip-flop tan of my life. That's because, like many people, I've worked from home for the past several months, so there's been no need to put on any other kind of shoes. The few times I have donned socks and covered my feet with closed-toe footwear, it's felt almost claustrophobic.
My go-to pair is the Chaco Lowdown Flip ($60). I keep wearing it season after season because of its durability and comfort. Credit the shoe's medium arch and high-rebound foam midsole, which provide enough support for long walks around the neighborhood or short hikes up in the mountains. Around mile two, when flimsier options might hurt your feet, the Lowdown feels just fine.
I'm not afraid to hike in the Lowdown, because the soles have beefy three-millimeter lugs. That's not as big as what you'd get on most hiking boots, but they provide enough traction to keep you stable on your feet. The other day, my son and I had to scramble down several steep dirt embankments to reach a favorite fishing hole. While other sandals would have put me on my ass, the Lowdowns kept their grip.
I've worn my current pair for about 80 days straight and have probably put over 400 miles on them. The high-quality webbing straps and the company's rubber sole (the same one it uses for its sandals) have endured long days of landscaping, driving, and scurrying up boulders in the foothills to catch the sunset. Now the footbeds bear an imprint of my toes, the soles are slightly worn down, and the webbing is filthy. But they aren't showing any signs of falling apart.
Style-wise, the Lowdown looks great with shorts and a T-shirt and also goes with jeans when you're traveling. I'm a big fan of the tan sole featured on the black, brown, and blue pairs—tan is making a comeback (exhibit A: the tan sidewalls on some new bike tires), and I dig the contrast.
Some of you might balk at the price, but these flip-flops are actually a steal. Most others, including cheap beach cruisers, cost at least half the price but won't last as long because of their poor construction. For $60, you can get hard-wearing sandals that will last for years to come.
---
Need a Less Rugged Pair of Flip-Flops? Here Are Two Other Pairs I Like. 
Teva Voya Canvas ($35)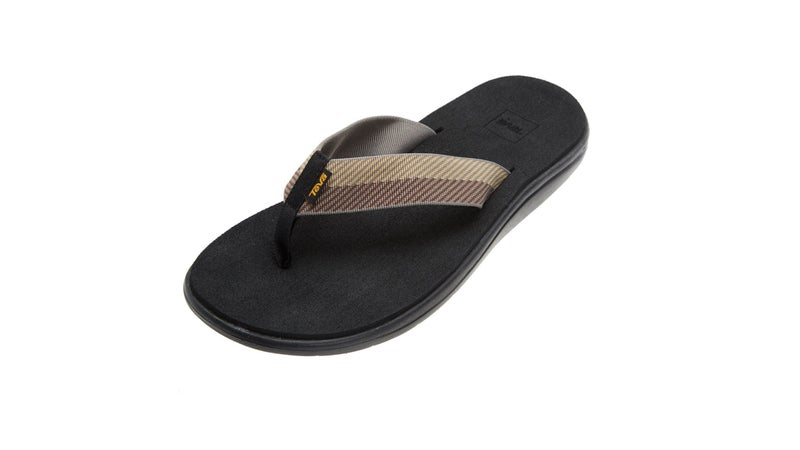 These are my favorite après sandals. I'll slip them on after a hike (or even a long day of skiing) and literally say, "Ahhhh." They're the plushest flip-flops I've worn, thanks to a squishy rubber-first layer under your foot that Teva calls its Mush top sole. I also dig the simple canvas top, which has never rubbed my feet raw.
---
Hari Mari Dunes ($50)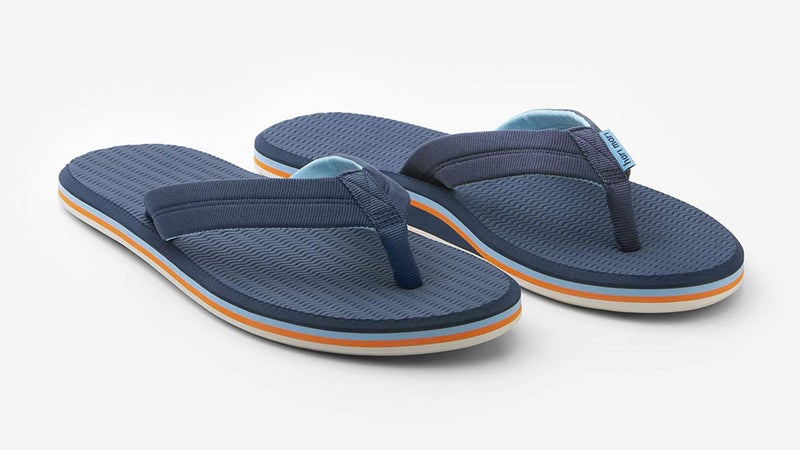 Sometimes I just want to wear flip-flops that look good. I want them to be seen. And in terms of style, the Dunes wins, hands down. I love the multicolor sole and the otherwise simple design. Like all of Hari Mari's flip-flops, this model doesn't need a break-in period. Bonus points for the grooved top sole, which drains quickly when you're playing in the water.