The Cotton Apparel I Love for Playing Outside
It's a comfortable and stylish fabric, and it actually keeps you cool when it's hot—what's there to hate?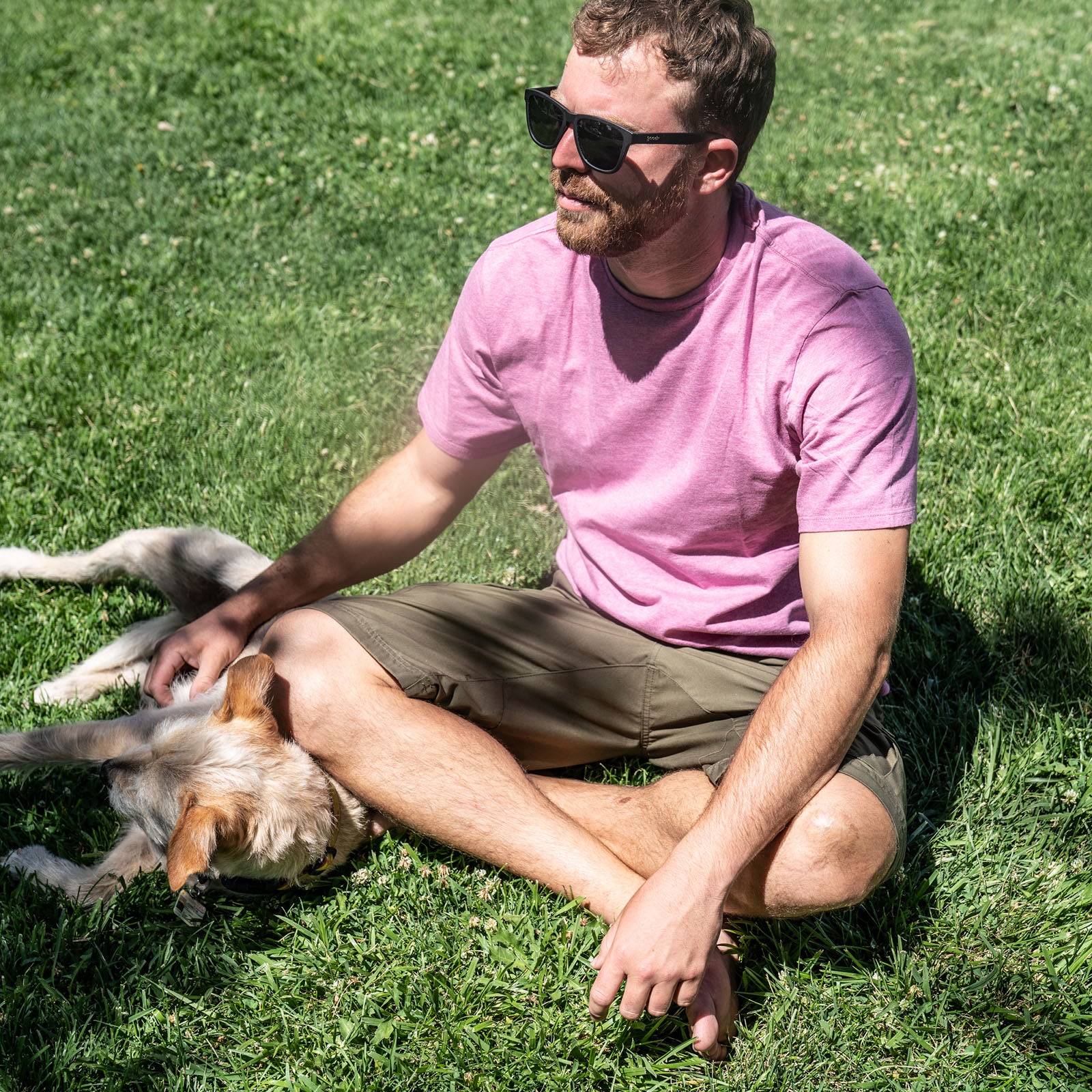 Heading out the door? Read this article on the new Outside+ app available now on iOS devices for members! Download the app.
At some point, the phrase "cotton kills" became a mantra of the outdoor community. It's true—cotton absorbs up to 27 times its weight in water, and that liquid pulls heat away from your body 25 times faster than air, so in cold conditions, it can quickly put you at risk for hypothermia. But the statement has given the fabric a bad and an undeserved rap. Even when we're playing outside in warm weather, we tend to favor synthetic materials like polyester and nylon because that's what we've been told to wear. But in my opinion, cotton will always be a far more comfortable and stylish fabric, and it actually does a good job of keeping you cool when it's hot for the same reasons it's dangerous when it's chilly. (You can also make it waterproof.) For years it's been my go-to material when camping, hiking, and traveling in fair weather. Here are my favorite pieces.
Patagonia Road to Regenerative Lightweight T-Shirt ($40)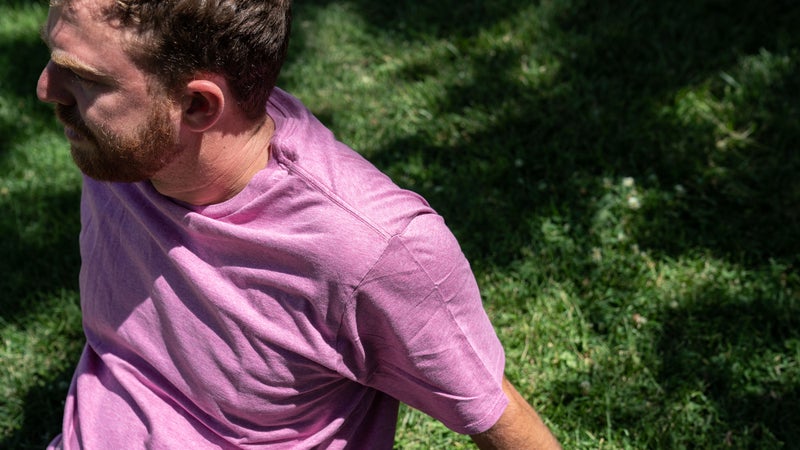 In the summer, it's stupid hot in Albuquerque, New Mexico, where I live. The temperatures are consistently above 90 degrees, and some days it's also smoky, thanks to nearby forest fires. If I need to build up the confidence to walk the dog or go for a run or hike, this is the only shirt I'll wear. The ultrasoft cotton is nice on my skin, the sweat it soaks up helps keep me cool, and the entire piece is built from 100 percent regenerative organic cotton and fair-trade sewn.
---
Fjällräven Barents Pro Short ($120)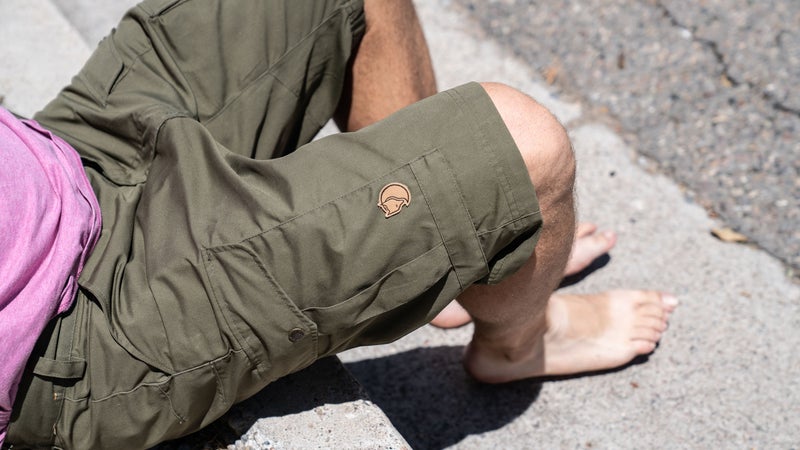 If I'm camping, this is the one pair of shorts I'll bring. Made from Fjällräven's G-1000 fabric, which is a blend of cotton and polyester, they're the perfect balance of comfy and durable. I can sit in the car for eight hours, run around with the kids at camp, and even fall asleep in the Barents Pro, and I'll forget they're on. But the fabric (which can be waterproofed with wax and is used in the company's jackets) can take an absolute beating. I've worn them cutting wood and fixing cars and never once worried about tears or holes.
---
American Trench the Kennedy Luxury Athletic Sock ($12)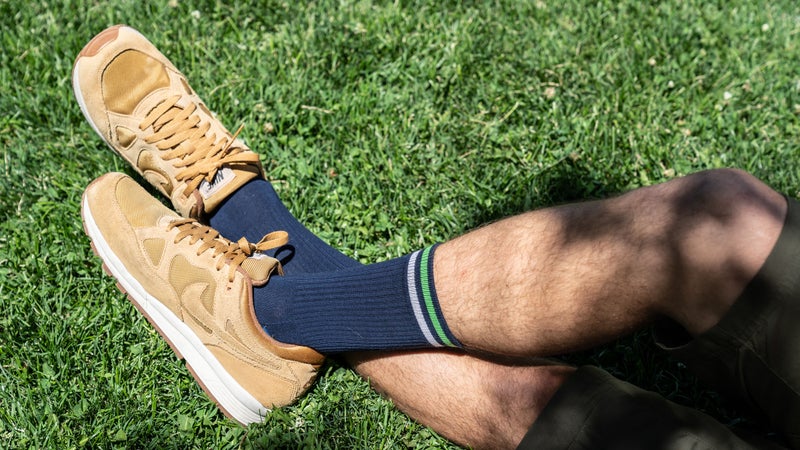 When I'm hiking, running, or skiing, I wear wool socks because they reduce the chance of blisters. The rest of the time, I'm in these. They're wicked plush, thanks to the cushy California- and Texas-grown cotton, and I love the style, with its old-school color ribbing up top.
---
Taylor Stitch the Yosemite Shirt ($94)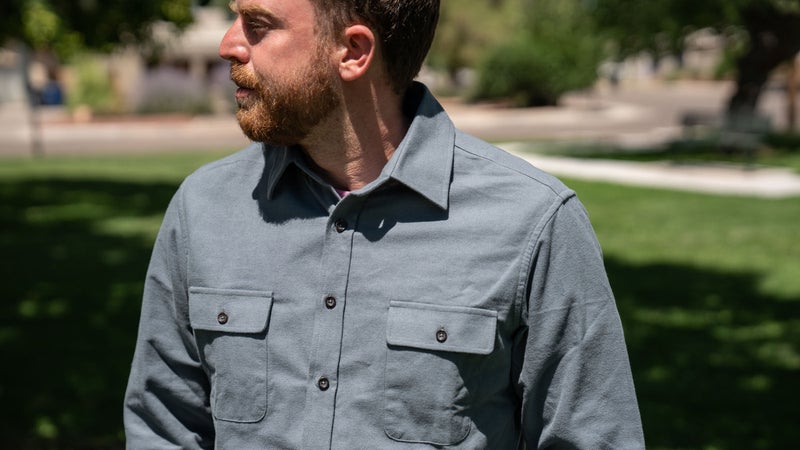 As soon as the sun goes down at camp and temperatures drop on summer nights, this shirt goes on. Made from brushed cotton flannel, it's the definition of cozy and offers just the right amount of warmth during prime camping season. I also love it for evening walks with the dog. The designers at Taylor Stitch are expert tailors: the shirt fits well but doesn't feel restrictive when I'm gathering firewood or breaking down the tent. This will be my go-to shirt for fall and winter days at the office.
---
Filson Down Cruiser Vest ($250)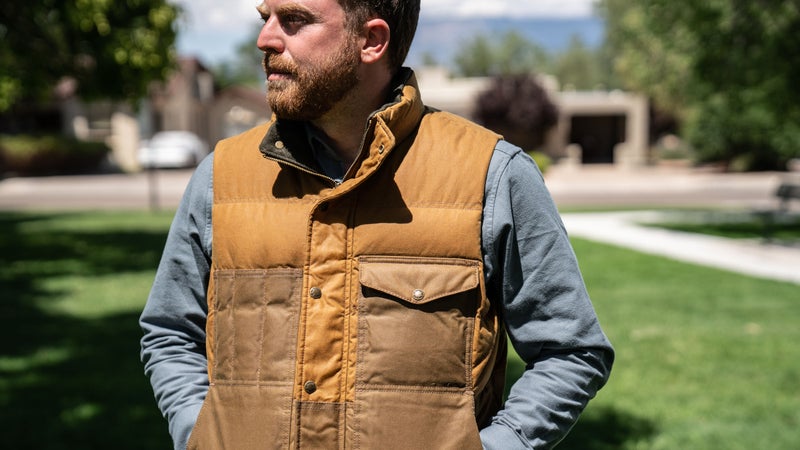 Yes, $250 is a lot for a vest, but you're paying for durability. Long after your nylon down vest has been shredded or just worn out, the Filson Down Cruiser will still be around and only looking better. That's because its eight- and eleven-ounce oiled cotton outer fabrics shrug off branches, dogs, and years of general wear. I've just started to break mine in and can't wait to see what the patina will look like in a decade. I'm also a huge fan of the brand's Tin Cloth Cruiser jacket, which is made from an even burlier 14-ounce oiled cotton canvas so tough that it takes a year or more to break in—but it can literally be passed on to your kids.