Denim Is the New Flannel
Put down the checkered top and pick up one of these men's denim shirts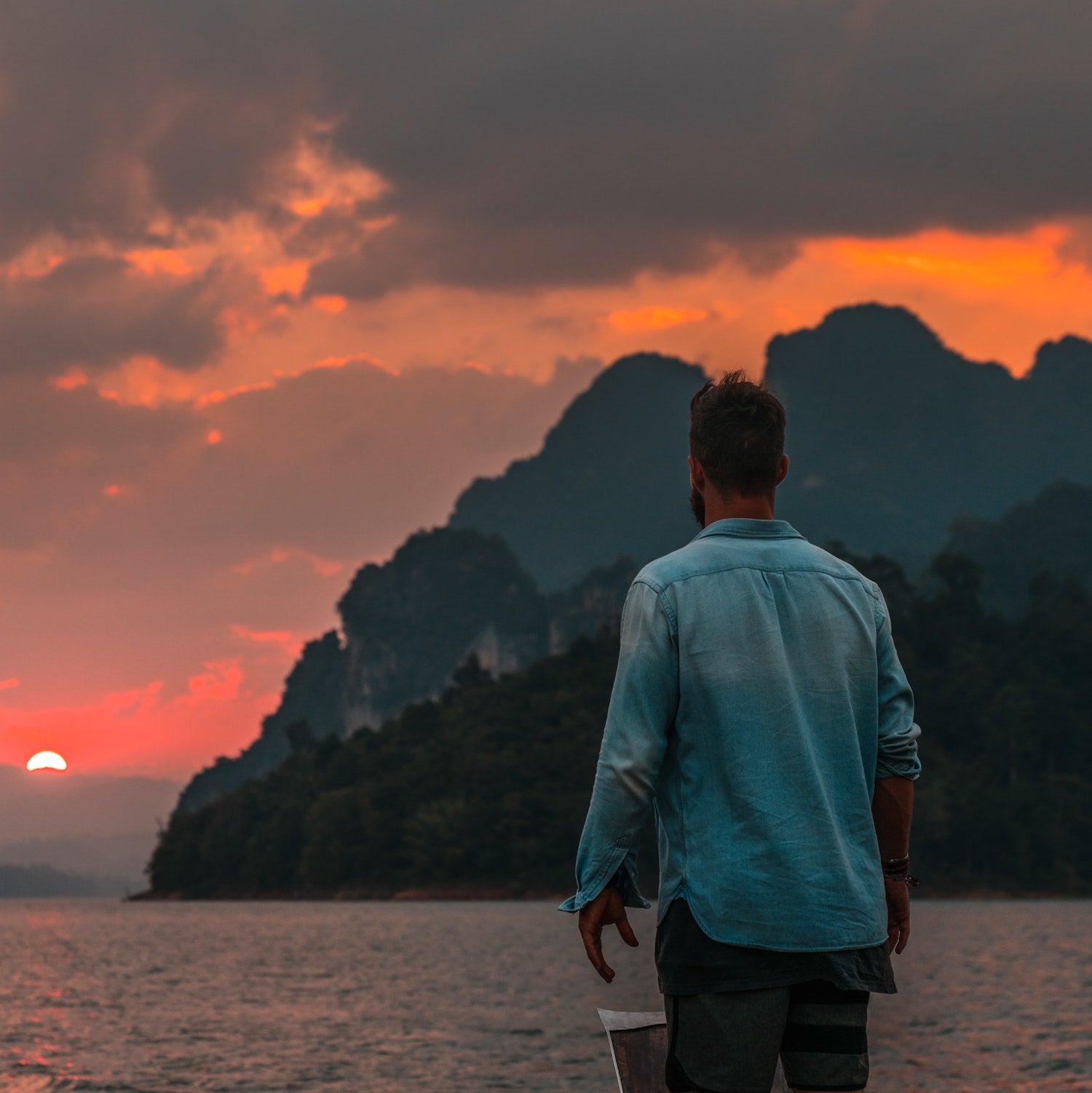 Heading out the door? Read this article on the new Outside+ app available now on iOS devices for members! Download the app.
If people who live in mountain towns had an official uniform, the flannel shirt would certainly be part of it. Take a stroll through just about any outdoorsy locale, from Aspen to Asheville, and you'll lose count of the number of men and women wearing checkered wool or cotton. I love a good flannel as much as the next bearded mountain man, but sometimes you just need a change. Enter: denim shirts. 
This isn't to say denim shirts are new. If anything, they're one of the original technical shirts, becoming a staple of ranch hands in the early 1900s only to be quickly co-opted by Hollywood as a symbol of the Wild West. John Wayne basically lived in a denim shirt onscreen. John Travolta wore a fancy one during Urban Cowboy. Bob Dylan, Marvin Gaye, and Bob Marley all rocked the denim shirt. Even Rosie the Riveter did. It's just that we've been wearing flannel shirts for so long, we forgot how great denim was. They're tough but comfortable, one of those magical fabrics that actually gets better with age.  
Recently, outdoor apparel brands have rediscovered the denim shirt, giving us their unique vision of the classic workwear staple, from performance-minded options to cuts reminiscent of the counterculture '60s. Below, we've picked four different takes on the men's denim shirt from four very different brands. Denim is back, baby.
---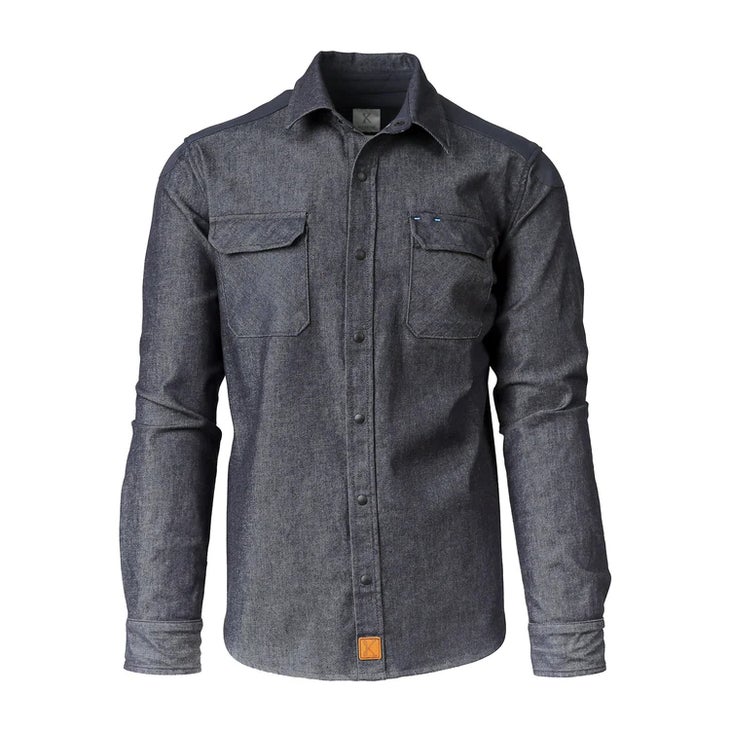 Kitsbow Icon Denim Shirt ($249) 
Kitsbow's Icon shirt, a multi-colored wool flannel, has gained cult status among flannel enthusiasts over the last few years for its durability, fine cut, and technical chops. But this summer, the brand introduced a denim version of the Icon that has the same athletic cut and performance capabilities. The Icon Denim uses a three-way blend of cotton, nylon, and lycra to give the hardworking denim fabric more stretch and mobility than a typical  work shirt. Vented gussets promote mobility and breathability, while a mesh lining over your upper back helps manage moisture. Snap buttons give a nod to the shirt's Western roots, but this top has a crisp cut and feel that means you can dress it up for date night as well as wear it on a mountain bike ride. Like all of Kitsbow's garments, it's made to order in their North Carolina-based factory. 
---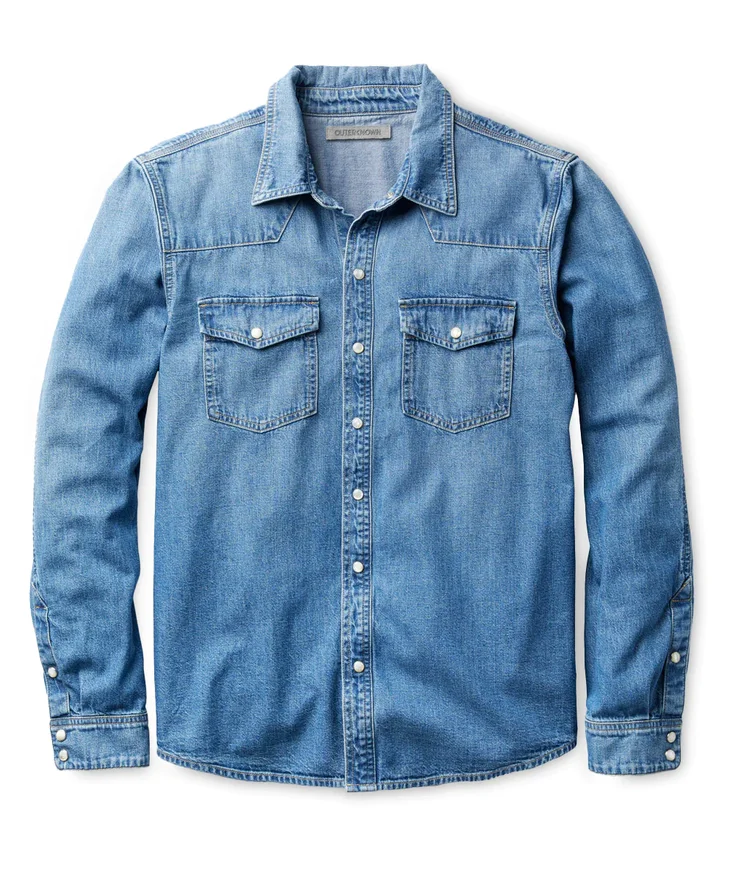 Outerknown Westerly Denim ($248) 
The Westerly has more in common with the counterculture denim shirts of the '60s, than the original Western ranch shirt: picture Jack Nicholson in One Flew Over the Cuckoo's Nest. It comes right out of the packaging soft and comfortable and looking like you inherited it from your favorite uncle. Outerknown nails the fit—it feels roomy, but doesn't look baggy—and I'm convinced that the 7.25-ounce organic cotton shirt will look even better after a year of solid wear. 
---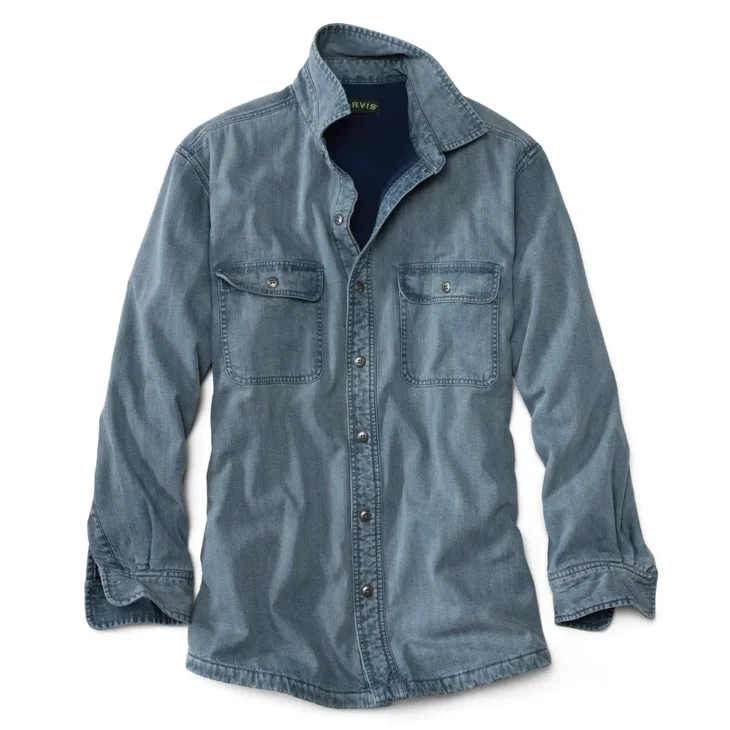 Orvis Lined Teton Denim Shirt ($129) 
Orvis has a few takes on the denim shirt, including the Wrinkle-Free Pure Cotton Denim Shirt, a dressy version you could tuck in and wear with a blazer. But my favorite is the Lined Teton, which combines a well-worn denim outer with a warm fleece liner. You might be tempted to call it a shacket, but the denim is softer than a traditional jean jacket, and I'm more inclined to wear this sans t-shirt on crisp days when I want to feel that fleece against my skin. The Teton has a baggier fit than other shirts on this list, so consider sizing down if you like a slimmer cut. 
---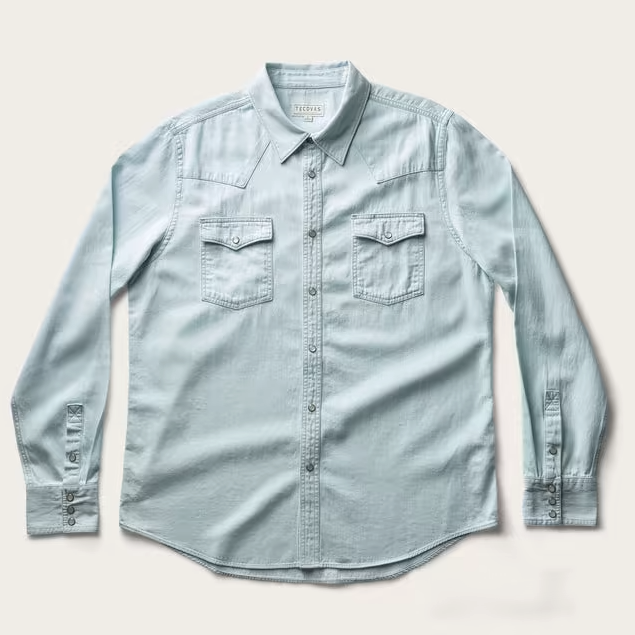 Tecovas Denim Pearl Snaps ($88) 
Austin, Texas-based Tecovas distills the classic Western denim down to its essence, with a detailed yoke at the shoulders, pearl snaps down the front, and dual chest pockets with pointed flaps. More importantly, they nailed the versatility of the denim shirt; you could wear it while chopping wood or mending fences during the day, then brush it off and hit the town at night. It's thinner than the other shirts on this list, which I appreciate since I live in a warmer climate. I also like the tiny pen sleeve hidden behind the left chest pocket. And Tecovas doesn't just relegate you to the color blue, either; options run from  light brown to a crisp white, the latter of which is the natural color of undyed denim. 
Lead Photo: Courtesy Colton Duke/Unsplash