Our Favorite Deals at REI's Anniversary Sale
Gear up for summer with Outside editors' wishlist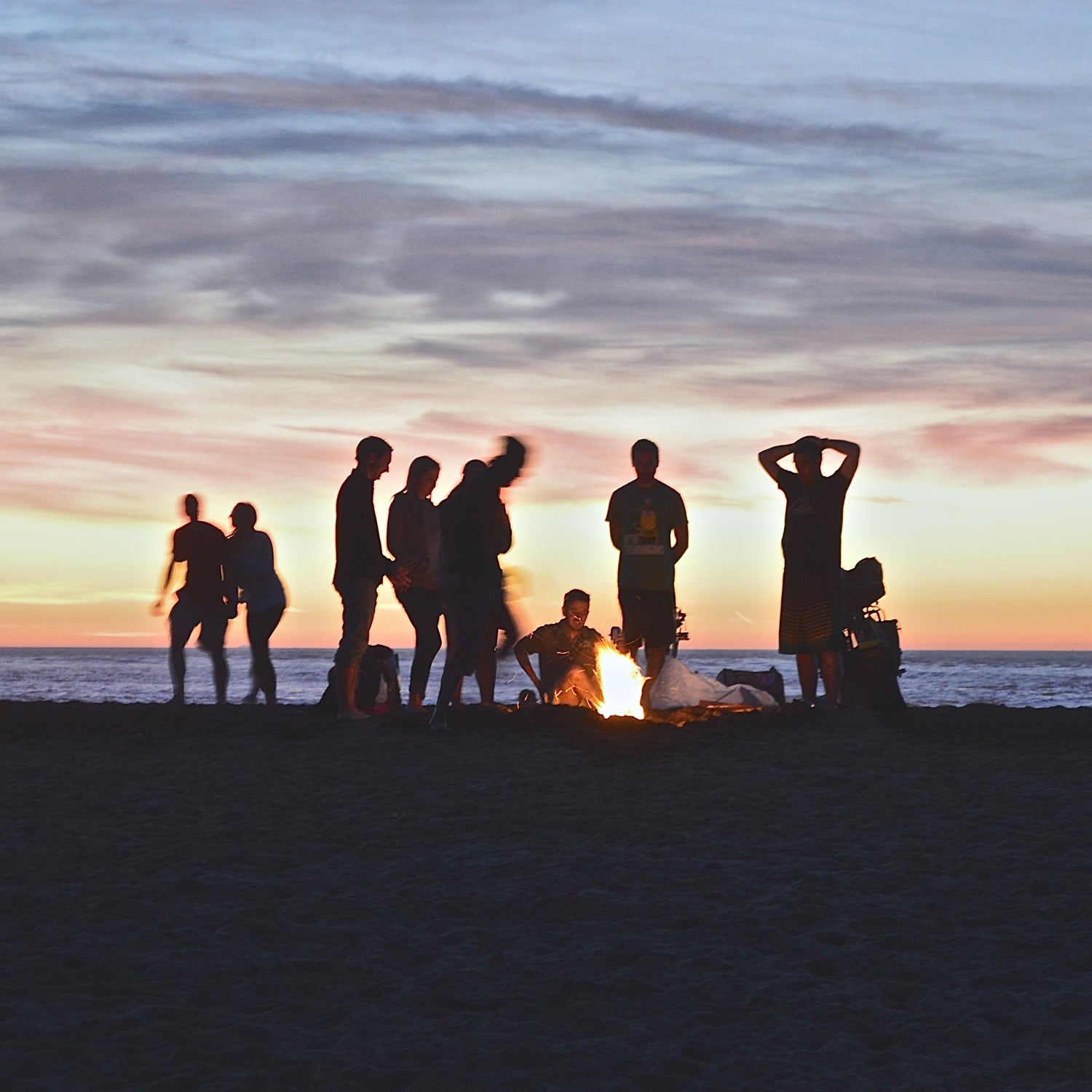 Heading out the door? Read this article on the new Outside+ app available now on iOS devices for members! Download the app.
REI's Anniversary Sale is happening today through May 28. We had our editors scour the merchandise to pick out the best stuff—all of it discounted right now at least 20 percent off.
Patagonia P6 LoPro Trucker Hat ($22; 25 percent off)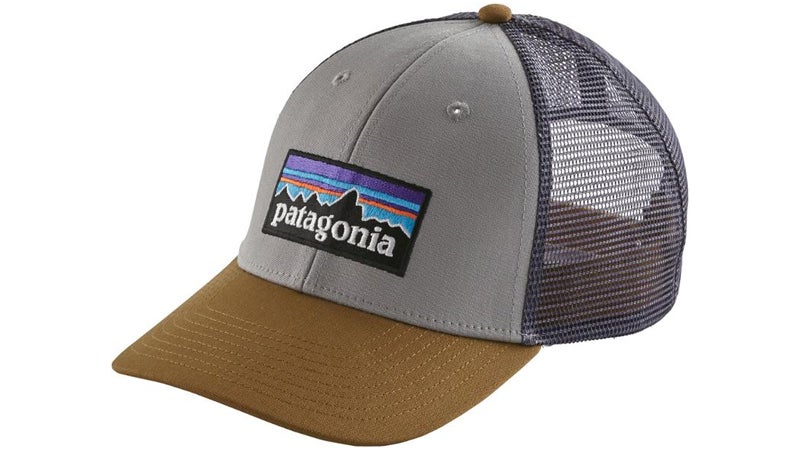 I'm not one to dig deep into the alleged performance differences between various trucker hats. In my mind, they're all pretty much identical and they serve the same basic function: hide my sweaty ass helmet hair after a summer bike ride and keep the sun off my face. The P6 does that, while also looking good. That's all I need, though the 25 percent off is a nice bonus. —Axie Navas, executive editor
---
Kelty Discovery 4 Tent ($99; 33 percent off)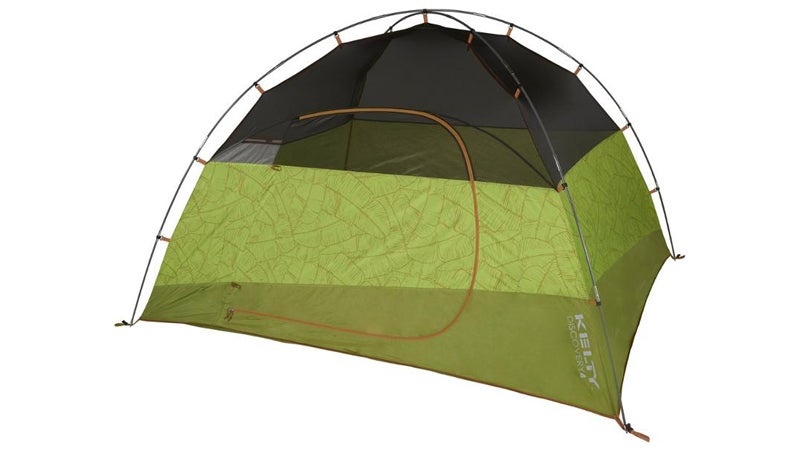 If you're unsure that camping is right for your family, here's an economic incentive to try. One hundred bucks gets the folks and the kids (or your kid and your dog) into a simple setup that holds for three seasons. Get out in it enough and maybe you'll discover you need to upgrade to a four-season tent—or not. —Tasha Zenke, copy editor
---
Nuun Energy Tabs ($5; 25 percent off)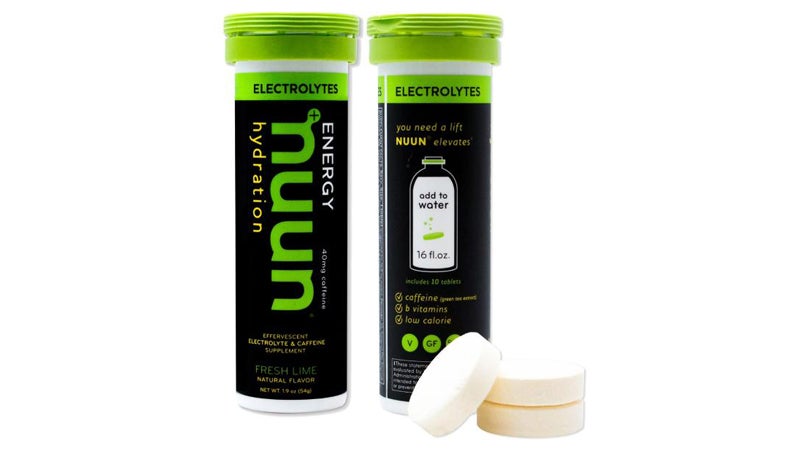 I am dependent on my pre-run coffee, but on really hot days or when I'm trying to be more conscientious about my caffeine intake, Nuun's fresh lime energy tabs are my substitute of choice. They add a little not-too-sweet fizz to water and they wake me up just fine. (Or maybe it's just the hydration and I should be pounding water instead of coffee every morning? Eh.) —Erin Berger, senior editor
---
Bic Sport Ace-Tec Cross Fit Stand Up Paddle Board ($935; 15 percent off)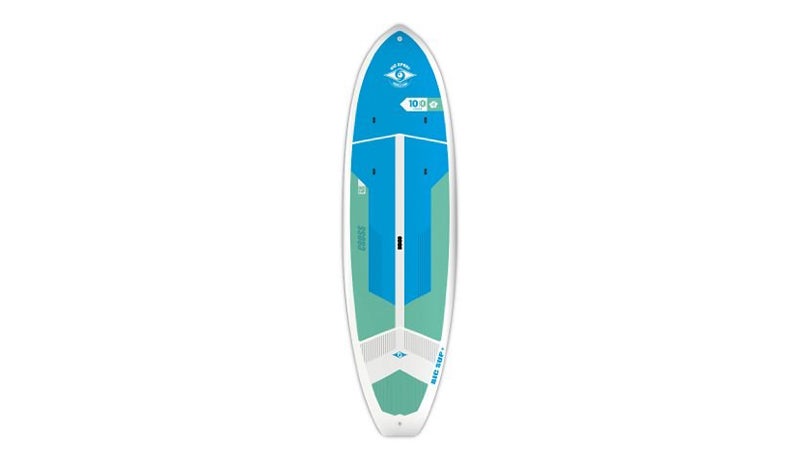 I love me a good SUP. I love it even more if it tracks cleanly and is as maneuverable as the Ace-Tec Cross Fit from Bic. For a bigger guy like me, balancing on a board this short takes a bit to get the hang of, but I've yet to paddle anything as nimble. —Will Egensteiner, senior editor
---
REI Half-Dome 2-Plus Tent ($159; 30 percent off)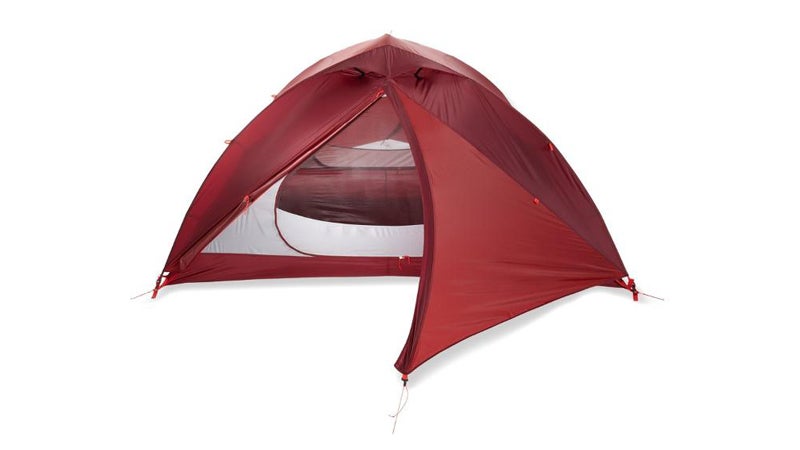 The Half-Dome 2-Plus tent is an absolute classic. I've used it for years on sandy beaches, snowy high-alpine terrain, in Pacific Northwest downpours, and Utah desert heat. It's super roomy, lightweight for the price, and durable. —Abbie Barronian, assistant editor
---
Big Agnes Lulu 15 Sleeping Bag ($135; 25 percent off)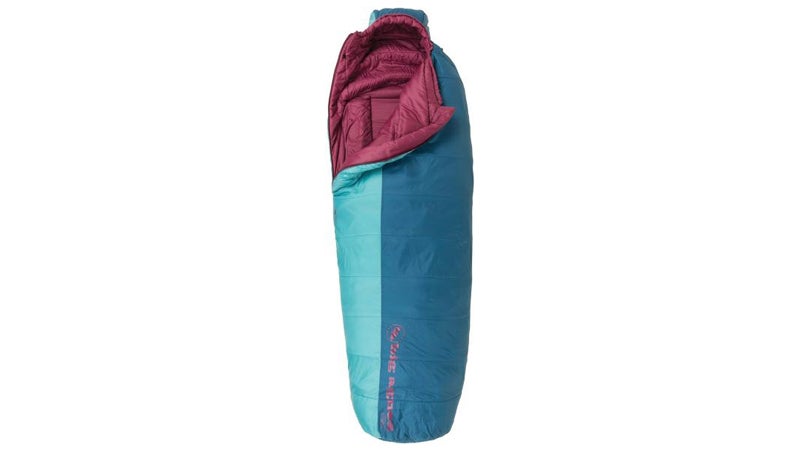 I used this sleeping bag for all of my camping trips last summer, and it was perfect. It's comfy and warm, and packs down small if you need to carry it with you. It also comes in a shorter length, so you don't have to swim in extra fabric if you don't need it. —Molly Mirhashem, associate editor
---
Patagonia Nine Trails Tank ($24; 30 percent off)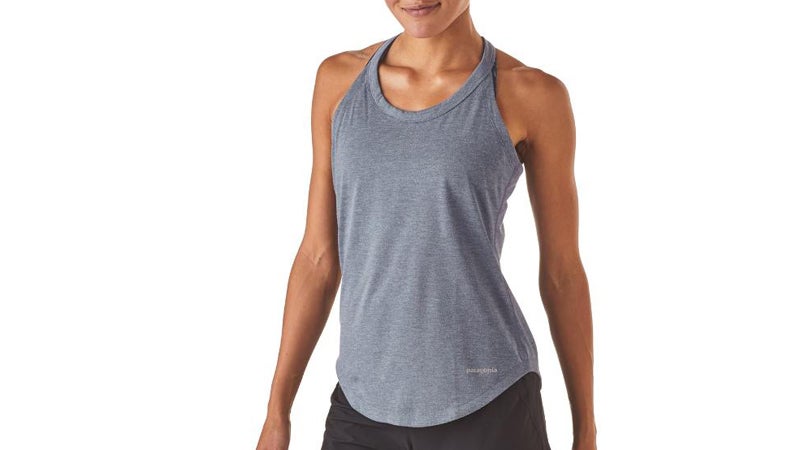 I bought this very soft shirt with my REI dividend earlier this year and have been finding any and every excuse to wear it ever since. Work? Ice cream? Yoga class? You name it, and that shirt is probably on my body. —Jenny Earnest, social media manager
---
Salomon Cairn Shorts ($34; 30 percent off)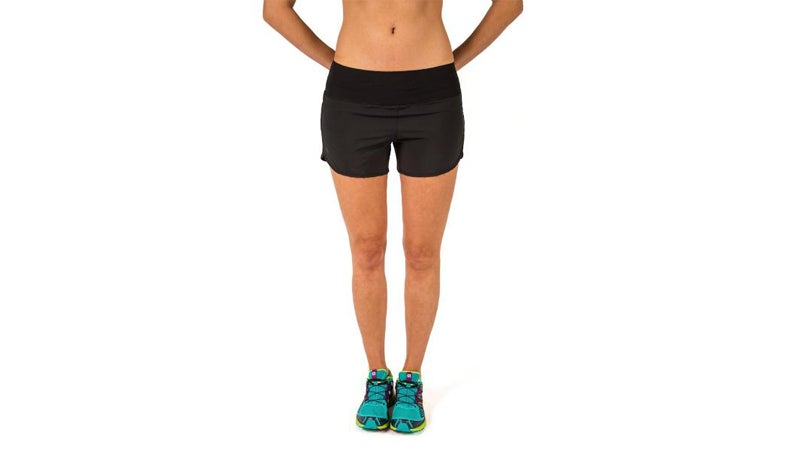 I don't run, but I love these running shorts for sweaty workouts and warm day hikes. The internal liner also gives me the freedom to wear these shorts to yoga without fear of flashing someone. As a bonus, the pattern is fun but sophisticated, making it perfect for running errands or meeting friends for patio drinks. —J.E.
---
ADS Trail Dog First Aid Kit ($19; 25 percent off)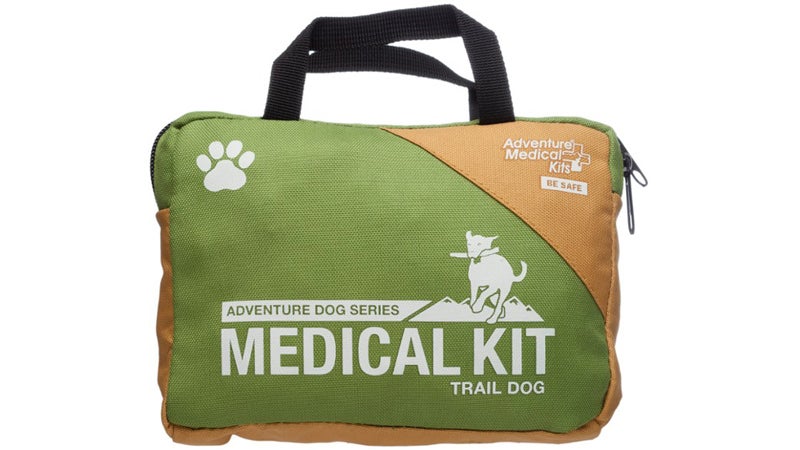 I already have one of these and love it. I bring it with me on all of my hiking, climbing, and camping missions. I haven't had to use it yet, but it gives me peace of mind to know that my dogs are safe if anything happens. I'm eyeing this sale as an excuse to buy a second one that can stay in my truck at all times so I'm always ready for an adventure with my four-legged companions. —Abigail Wise, online managing editor
---
Brooks England Cambium C17 ($97; 25 percent off)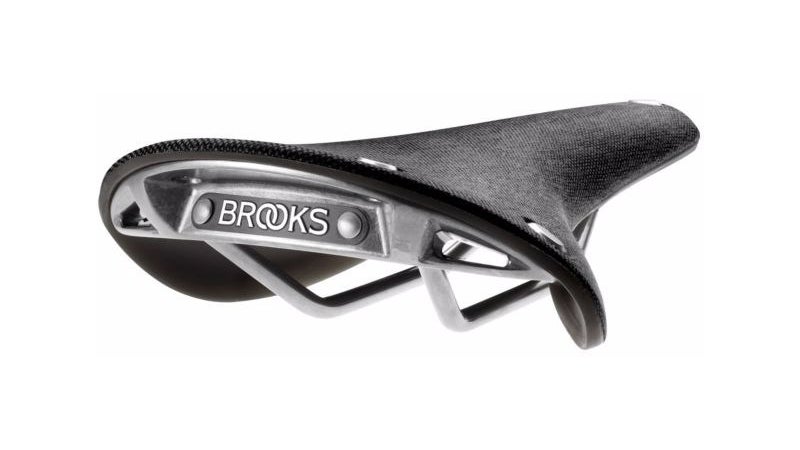 Though sportier than Brooks England's all-leather saddles like the iconic B17, the Cambium still features the company's classic British good looks and durability. But perhaps the best feature this saddle offers is exceptional out-of-the-box comfort: The company's leather versions are notorious for their long, sometimes grueling break-in periods. —Nick Hunt, associate editor
---
Patagonia Nano Puff Jacket ($140; 30 percent off)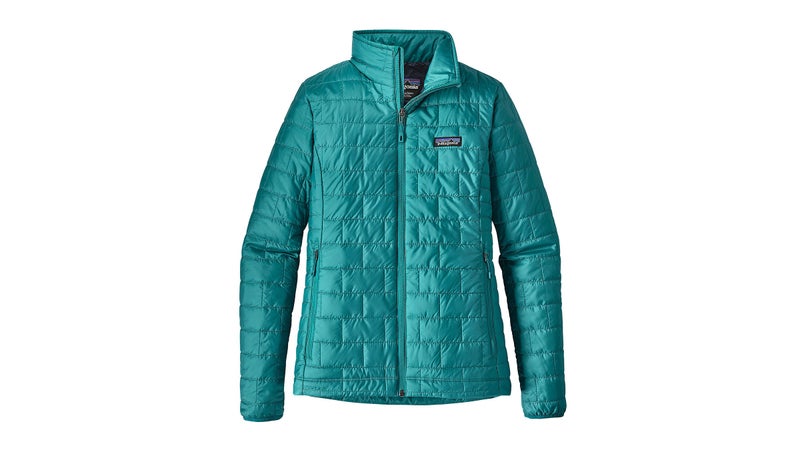 I bought this jacket a year ago, and it's one of the most versatile layers I own. —M.M.
---
Pearl Izumi Elite Thermal Knee Warmer ($33; 25 percent off)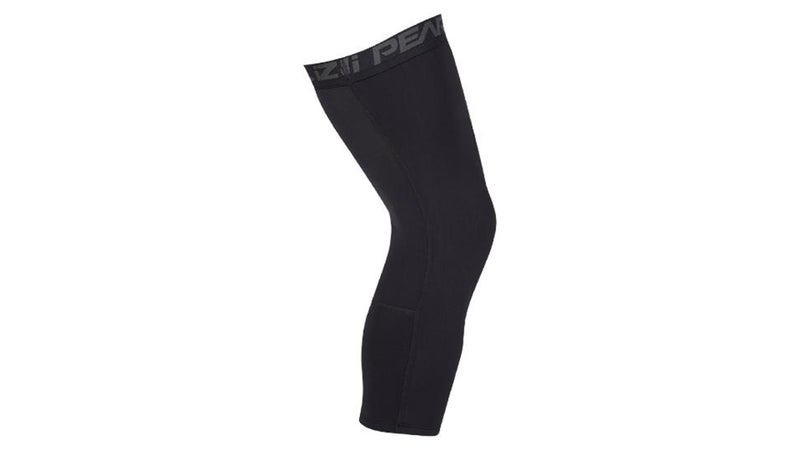 Most roadie rules suck. But the knee-warmer rule doesn't. If it's cold enough to wear arm warmers, wear your damn knee warmers to ride fast and comfortably. For the last ten years, I've worn the same set from Pearl Izumi and I cannot recommend them highly enough for those with gorgeous, toned thighs but slender calves. —Scott Rosenfield, digital editorial director
---
Big Agnes Copper Spur Hotel HV UL 3 Tent ($450; 25 percent off)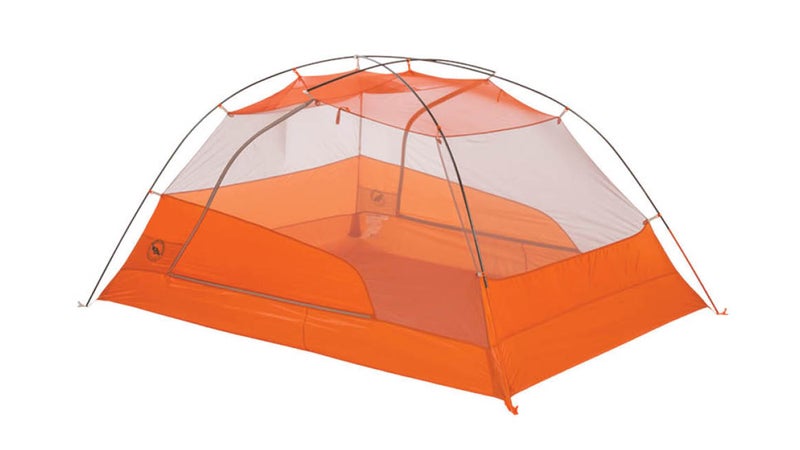 This tent is a backpacker's dream, made with durable polyurethane-coated ripstop nylon fabric and reinforced seams that are tough as nails but light as a feather. The whole package is under five pounds. —Ben Fox, associate editor
---
Garmin Edge 820 ($140; 30 percent off)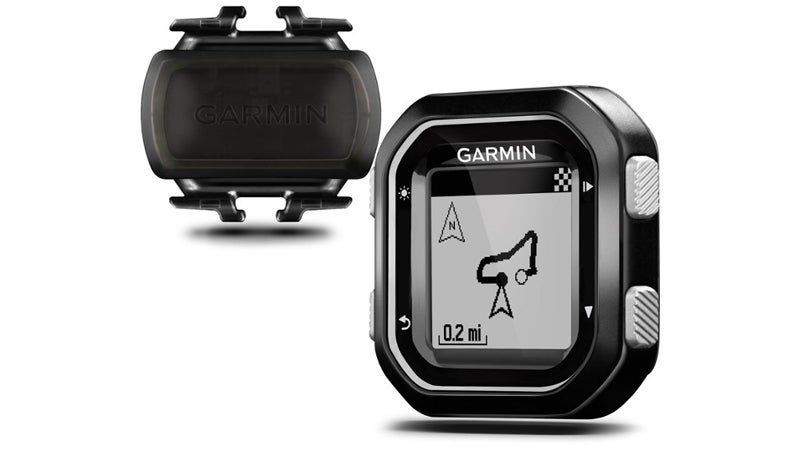 The Garmin 820 tracks speed, distance, and location, and pairs wirelessly with accessories like a heart rate monitor to collect more data. All the info is clearly displayed on the Garmin Connect app on your phone. —B.F.
---
Patagonia Black Hole 45L Duffel ($89; 25 percent off)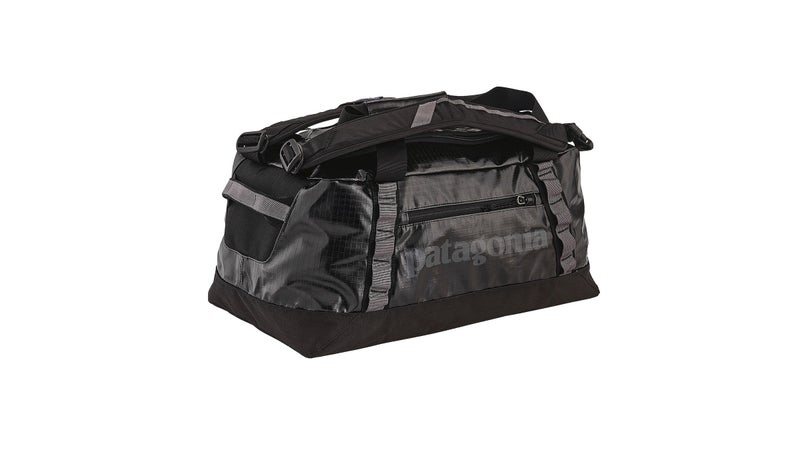 We've entered the golden age of the duffel. Waterproof models from Yeti and constant advances from brands like the North Face mean there is no lack of great options. Despite all this, I keep coming back to my 45-liter Patagonia Black Hole. This bag has been my go-to for years for its durability, just-right size, and outdoorsy looks. —S.R.
---
Nathan VaporZach Hydration Vest ($87; 30 percent off)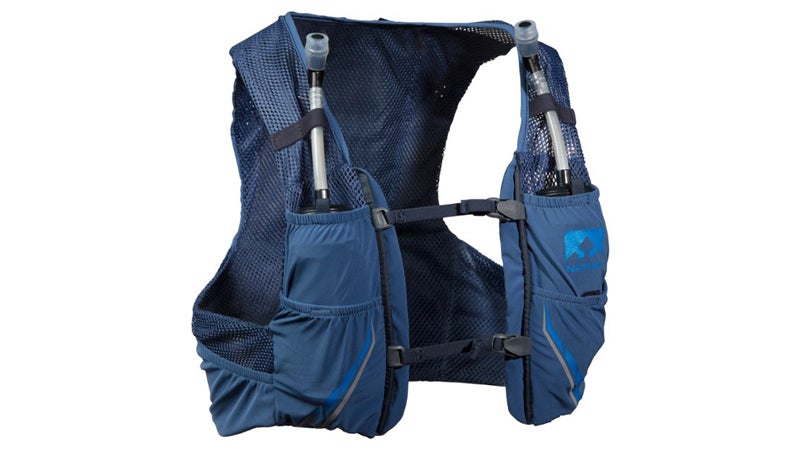 This is a key tool if you're running or hiking in the mountains. It's way lighter than a normal daypack, yet its two-liter capacity holds plenty of water and snacks for a long day outside. I tend to take this vest instead of a pack on pretty much all my weekend adventures—it enables me to move fast if I want to, while also being totally prepared for impromptu thunderstorms or picnics. —A.N.  
---
La Sportiva Nucleo High GTX Hiking Boots ($160; 20 percent off)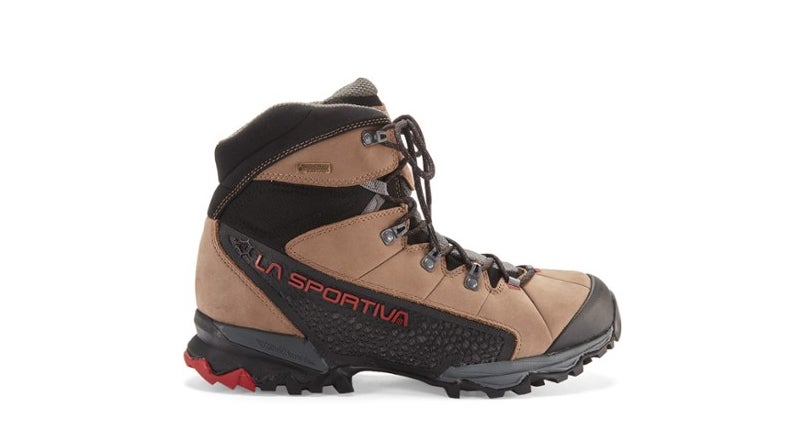 In this age of increasingly specialized hiking shoes, it's hard to find one boot that does it all. But the Nucleo High GTX succeeds, and that's why it took home a Gear of the Year award in 2017. Handsome nubuck leather and grippy Vibram soles coexist nicely whether stomping through puddles or tackling loose desert trails. —W.E.