Global Warming Is Radically Changing Winter Jacket Design
How the invisible hand of climate change will shake up your coat rack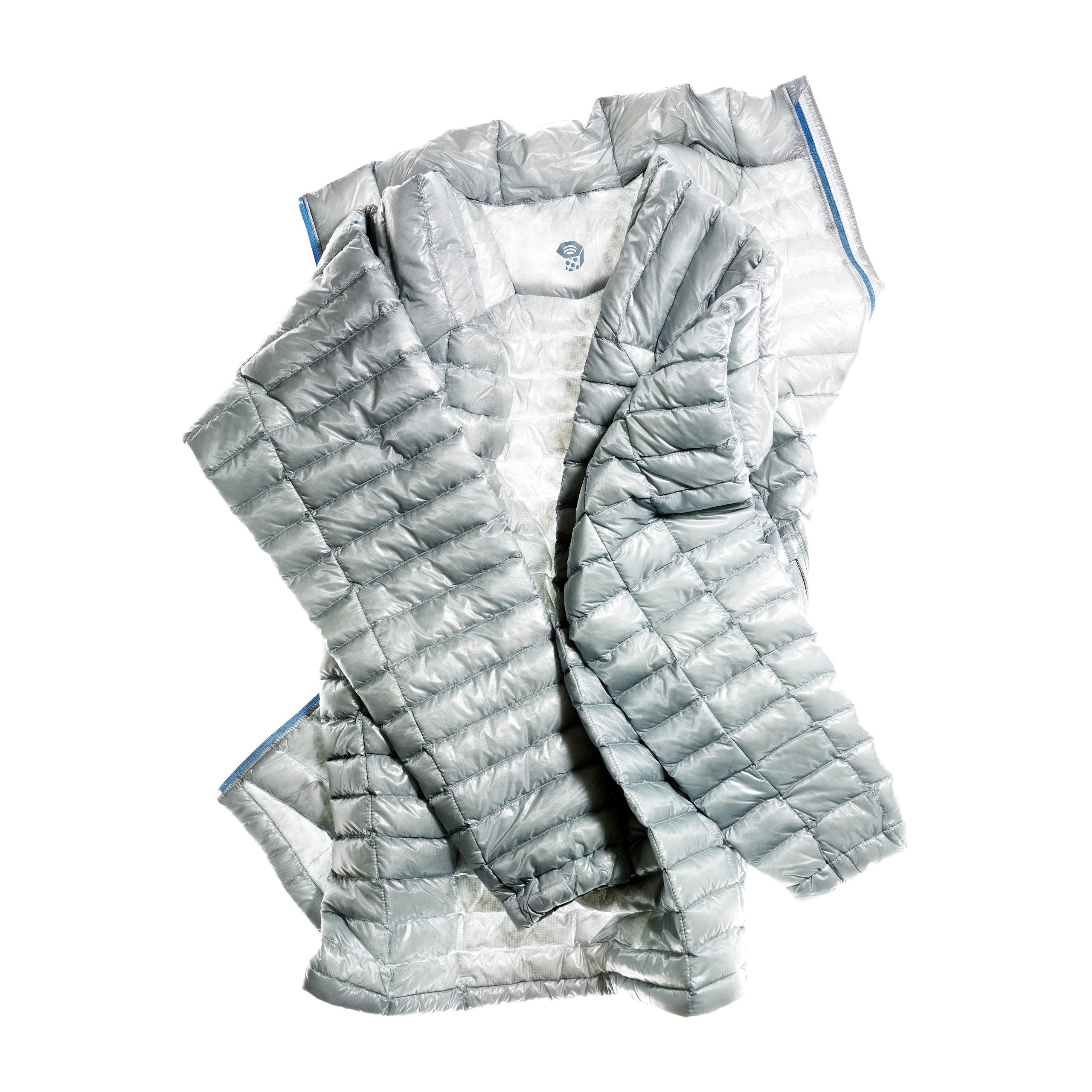 Hannah McCaughey
Heading out the door? Read this article on the new Outside+ app available now on iOS devices for members! Download the app.
Last year, a member of Stephen Sullivan's design team at Jackson, Wyoming, outdoor-apparel brand Stio approached him about producing a heavy winter jacket. Sullivan stopped her. "I said, 'It doesn't get that cold anymore. And when it does, it doesn't stay cold very long,'" says Sullivan. "'We need to concen­trate on midweight jackets.'"
What Sullivan meant is that global warming has forced Stio to adjust its business strategy. To that end, the company has gone from producing lots of gear designed to be used in extremely cold situations to garments built for milder conditions, a move that reflects consumer demand for multiseason apparel. And companies stand to lose if they don't adapt.
As the Oregonian reported last December, Columbia's share price took a hit in 2015, dropping a third of its value in the fourth quarter. "We do not believe recent stock price declines are a function of company missteps … but are instead ­related to uncontrollable weather factors, [like] the warmest December in 55-plus years," wrote Japanese investment bank Nomura about Columbia, the North Face, and Ugg. "While all three have grown their product offerings in less ­weather sensitive areas, we believe the cold-weather stigma still surrounds [them]."
In recent years, major ­players such as Eddie Bauer and Mountain Hardwear have produced more season-straddling clothing. "They're making versatile products that can be used in winter and also into the shoulder seasons," says Matt Powell, vice president of industry analysis for the NPD Group, which examines trends in the outdoor-recreation market.
What Sullivan meant is that global warming has forced Stio to adjust its business strategy.
The shift is evident in sales. Two years ago, when ­heavily ­insulated jackets and pants dominated Moun­tain Hard­wear's fall line, the company earned 60 percent of its profits from winter outerwear. For the 2015–16 season, the number dwindled to roughly 25 percent. Meanwhile sales of mid- and lightweight jackets have grown to account for approximately half its revenue. According to Robert Fry, global director of product merchandising and design, Mountain Hardwear now moves "tens of thousands" of units per year of its Ghost Whisperer jacket—a seven-ounce, 800-fill puffy designed for multiseason use. (It's the company's bestseller.) Similarly, two of Eddie ­Bauer's most popular jackets, the Microtherm and Sand­stone, are both lighter-weight options.
Textiles manufacturers are adjusting, too. Polartec and PrimaLoft have developed thinner "active insulation," a replacement for down and bulkier synthetic fill that's also breathable. Polartec's version, Alpha, was quickly licensed by Eddie Bauer, Outdoor Research, and Strafe Outer­wear. PrimaLoft's, called Gold Insulation Active, is used by L.L.Bean, Marmot, Merrell, and Under Armour. "For the past two years I've started seasonal meetings by saying, 'Hey guys, eight of the past ten years have been the warmest on record,' " says Fry. "We need to keep up with people's expectations for what they need to do outside."