How to Wash Workout Clothes the Right Way
Here's how to maintain stretch and minimize stench over time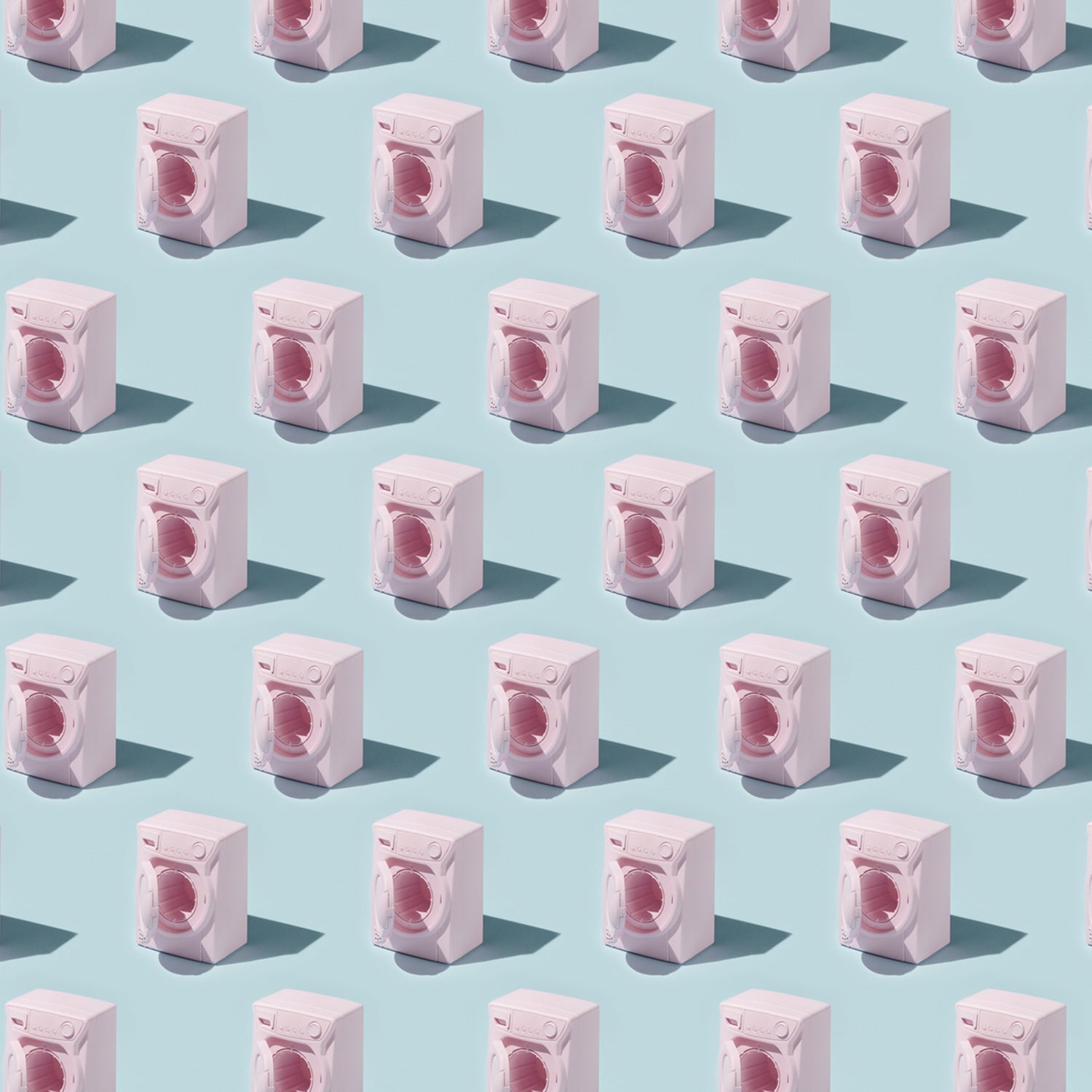 Audrey Shtecinjo/Stocksy(Photo)
Heading out the door? Read this article on the new Outside+ app available now on iOS devices for members! Download the app.
Go weeks without washing your jeans and it's likely no one will even notice—we promise we won't tell. But skip laundry day on your workout gear and you'll be doing yourself, your kit, and anyone within smelling distance a disservice. 
The stretchy, synthetic fibers like nylon, Lycra, polyester, and spandex that make up most of our fitness apparel are excellent at accommodating movement, drying quickly, and holding everything in place without feeling constricting. But they have a tendency to hold onto smells, and without proper care, the elastic can fatigue over time. Taking care of these fabrics is important, especially since technical apparel can be expensive and most of us have taken to wearing them outside workout settings.
"People forget: it's your gym clothes, but also it's your cycling gear, it's your chamois, it's your socks, leggings—anything that's moisture wicking," says Heidi Dale Allen, vice president of marketing at Nikwax North America. "It's becoming a lot more ubiquitous these days."
We spoke to Allen for her advice on keeping your sweatiest, hardest-working apparel in top shape and odor-free. "You're doing more high-level activity in these garments, so you want them to perform as best as possible. There's just a lot more consequences for your gear not performing up to par," she says. For the best results, combine these tips with the suggested care on your gear's labels. 
Keep Odor in Check
Synthetics have a lot of benefits that are crucial for hitting the weights—wicking, stretch, support, and comfort top the list—but they do have one fatal flaw: they tend to soak up stench. Polyester, maybe the most common athletic fiber, is oleophilic, which means that while it's good at ditching moisture, it holds onto the odorous oils that make your sweat stink. 
This is one of the reasons merino wool is creeping its way into apparel made for intense workouts: its natural odor resistance makes merino socially acceptable to wear more than one day in a row, plus it still has wicking properties. When it does come time to wash, use a wool-specific detergent like Nikwax Wool Wash ($26) or Woolite ($16). "To be safe, it's best to wash and dry wool at low heat or air-dry to prevent shrinking," Allen says. "Another quick note I've learned from experience: don't wash your merino items with clothes that have metal zippers, as the metal can easily snag your wool, leaving holes."
But if your garments are synthetic-only, Allen recommends washing them after every wear "to help maintain performance and make sure you don't offend the other people in your life with your odor."
Skip the Softener
In the middle of a summer run, high-intensity workout, or hot yoga session, arguably the most important function of your gear is to wick sweat away from your body to cool you via evaporation. As Allen puts it: "It's the 'get wet, stay wet' that you generally don't want when you're being active." 
Synthetics typically serve this purpose well, but in the laundry, fabric softener (including wash-in varieties and the kind in dryer sheets) can hamper their ability to perform. "Those softeners tend to coat the fibers, which prevents the item from being properly moisture wicking," Allen says.
A regular detergent should be fine for most apparel, but to further cut back on odors and boost wicking performance, you can use an activewear-specific cleaner like Nikwax BaseWash ($26) or Nathan Power Wash ($18). Nikwax also makes BaseFresh ($18), an additive that can be used with a regular detergent in place of fabric softener "if you want to keep your detergent and scent but keep performance benefits," Allen says.  
Go Easy on the Heat
The elastics in your gear allow your clothing to stretch as you do—and return to its original shape over time. With use, that bounce-back will naturally fatigue, but Allen says that "making sure you're not using high heat will help extend the life of those fabrics."
You don't have to avoid the dryer completely, though. Allen suggests checking the label, but a lot of activewear garments should be fine in the tumble dryer on medium or low. For an even lower heat (and more eco-friendly) option, consider line-drying. "The benefit of these activewear clothes is that they dry super fast, so if you put them on the line, they will dry a lot faster than your other clothes," Allen says.
Lead Photo: Audrey Shtecinjo/Stocksy