How to Wash Your Ski Kit
Take care of your waterproof soft goods with these expert tips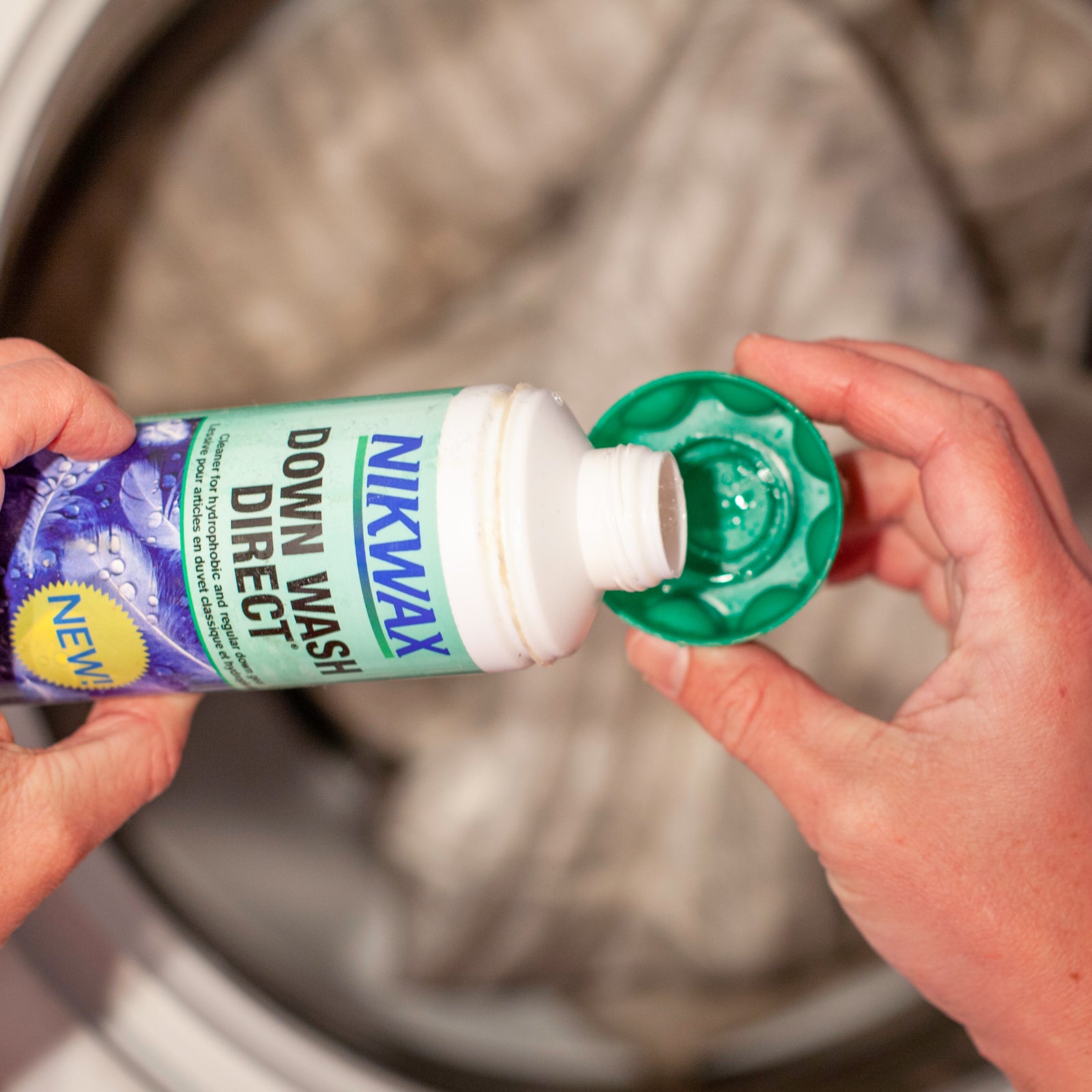 Heading out the door? Read this article on the new Outside+ app available now on iOS devices for members! Download the app.
We at Outside devote a lot of words and hours to caring for and refurbishing our winter hard goods. And for good reason: ski and board upkeep is satisfying and delivers the immediate gratification of a smoother ride. Don't forget your soft goods, though—staying warm and dry on the slopes makes any day more fun. Pieces like jackets and bibs are integral parts of your kit that can last for years (and will help you adventure better) if you treat them right. I spoke with Kipp Godfrey, the general manager and overseer of tens of thousands of fixes at America's premier technical gear-mending shop, Rainy Pass Repair, about how you can maximize your ski kit's life and efficacy for seasons to come. 
Wash Often
The most important thing you can do is clean your gear, Godfrey says, "even if it is used sparingly." The key is to keep your waterproof-breathable clothing's technical fabrics from developing a nasty buildup. "With any laminate, like Gore-Tex, any introduction of dirt or oils is going to have an adverse effect on it over time," he says. How frequentlly should you wash technical pieces? That depends on how you use them and how often. At a minimum, Godfrey advises, you should wash these items at least once a season—even if you've only used them once. But if you ski every weekend, wash them at least once every two months, and if you ski all the time, especially in the backcountry, wash them at least once a month, he says.
Don't Let Jargon Intimidate You
"One thing that deters people is they think a super high-tech fabric is space-age science that they should just leave alone," Godfrey says. "The reality is, it's just fabric." While the machines that manufacture these products may look like they're from the future, laundering them is most definitely not rocket science. "Anybody who has a front-load washer and front-load dryer can wash their garments—even Gore, even technical laminates, even down products," he says. 
Use the Right Cleaning Solution
No matter what, use a technical cleaner, not your standard detergent. "Pretty much every detergent you will find on a store shelf is going to have a hydrophilic component that will leave a film on the fabric," Godfrey says. "What will happen is, you will start sweating in [the garment], and immediately that internal layer of laminate will start pulling moisture in." And that's exactly what you don't want in a piece designed to keep you dry. While even one wash in detergent can take a toll, repeated use will definitely be detrimental. "It will expedite the delamination process," he says. 
Godfrey highly recommends Nikwax products. Rainy Pass uses Nikwax Tech Wash ($10 and up) for waterproof laminates like Gore-Tex, Down Wash Direct ($11 and up) for down products, and TX.Direct Spray-On Waterproofing ($15 and up) for revitalizations. (Godfrey suggests a wash-in alternative for at-home DWR treatments—more on that below.)
You Can't Overclean
"Rarely can you overclean Gore-Tex or laminates," Godfrey says. "And it's better to overclean than underclean." Grime buildup on the fabric will break it down over time, but the most you have to worry about from overwashing is a little extra abrasion from your washing machine. 
Pay Attention to DWR
DWR is a hydrophobic treatment that helps water bead up and run off the exterior of waterproof garments. Almost all recently made waterproof jackets will have it (but check the tag to make sure), and any formulation will need to be reapplied over the life of a jacket—but not too often. While it's important to maintain enough treatment to keep up water resistance, most manufacturer treatments are designed to last at least a few washes. "A brand-new jacket can typically go through four to five washes before you need to reapply DWR," Godfrey says. However, if you wash your garment with detergent, then you will want to immediately reapply DWR, he advises. When the time comes, Godfrey recommends Nikwax TX.Direct Wash-In ($13 and up). "It is really easy and no-mess," he says. "You don't have to worry about dripping DWR all over your mudroom."
Use Your Dryer
"A lot of people are skittish about tossing Gore-Tex in the dryer," Godfrey says. While the laminates and seams that keep our jackets waterproof may seem fragile, the presses that Rainy Pass uses to repair them are set to 300 degrees. "If Gore-Tex can handle 300 degrees, it can certainly handle a dryer," he says. Laminates take very little time to dry in a tumble dryer: the key is to slough off some of the water first. "Pull the garment out of the washing machine, let it hang and drip for a couple minutes," Godfrey says. Then ten to fifteen minutes in the dryer on low should do it. 
While using a dryer is more convenient when you're cleaning your gear, it's crucial for reapplying DWR. "A dryer expels the water efficiently, which leaves the DWR exactly where it is supposed to be," Godfrey says. 
Be Gentle
"If a product has a zipper, then that will be its weakest link," Godfrey says. Even if you take excellent care of your garment otherwise, the zipper will eventually break. "But you can practice ease of use with your zipper, instead of aggressively zipping up every time you put the coat on," he says. Little acts of kindness toward your soft goods may not seem like a big deal on a zip-to-zip basis, but the force really adds up over time. If your zipper does break, you can bring it into a repair shop like Rainy Pass to get fixed, but that can be pretty expensive (in the range of $130 and up). At the end of the day, whether it's better to repair a zipper or buy a new jacket is up to you; as long as the garment isn't delaminated, Godfrey says, it likely has some life in it.
Store Your Gear with Care
"Anytime you are going to put gear away for a season, always clean it first," Godfrey says. "When something is in storage and it has oils and moisture on it, it will deteriorate." This problem doesn't just arise from laminated ski gear, he says, but all waterproof gear. "We see this with tents all the time. Someone will put away a wet rain fly and then pull it out completely shot the next season. Even if you only ski two or three weekends a season, still wash and dry that coat before putting it away," he says. 
To make sure your gear stays dry in storage, he suggests poking holes in the lid of your gear-storage bins to stimulate airflow. (You can also toss in a few of those "do not eat" desiccant packets that come with all your soft goods). "You don't want your gear to be exposed to high fluctuations in temperature, because that is potentially going to have an adverse effect on any sort of laminate or bonded seams," Godfrey says. He recommends storing them in an insulated space. 
Lead Photo: Sarah Jackson