Why Insulated Blundstones Are the Only Winter Boots You Need 
My other boots are gathering dust since I started wearing Blundstone's Thermal Chelsea Boots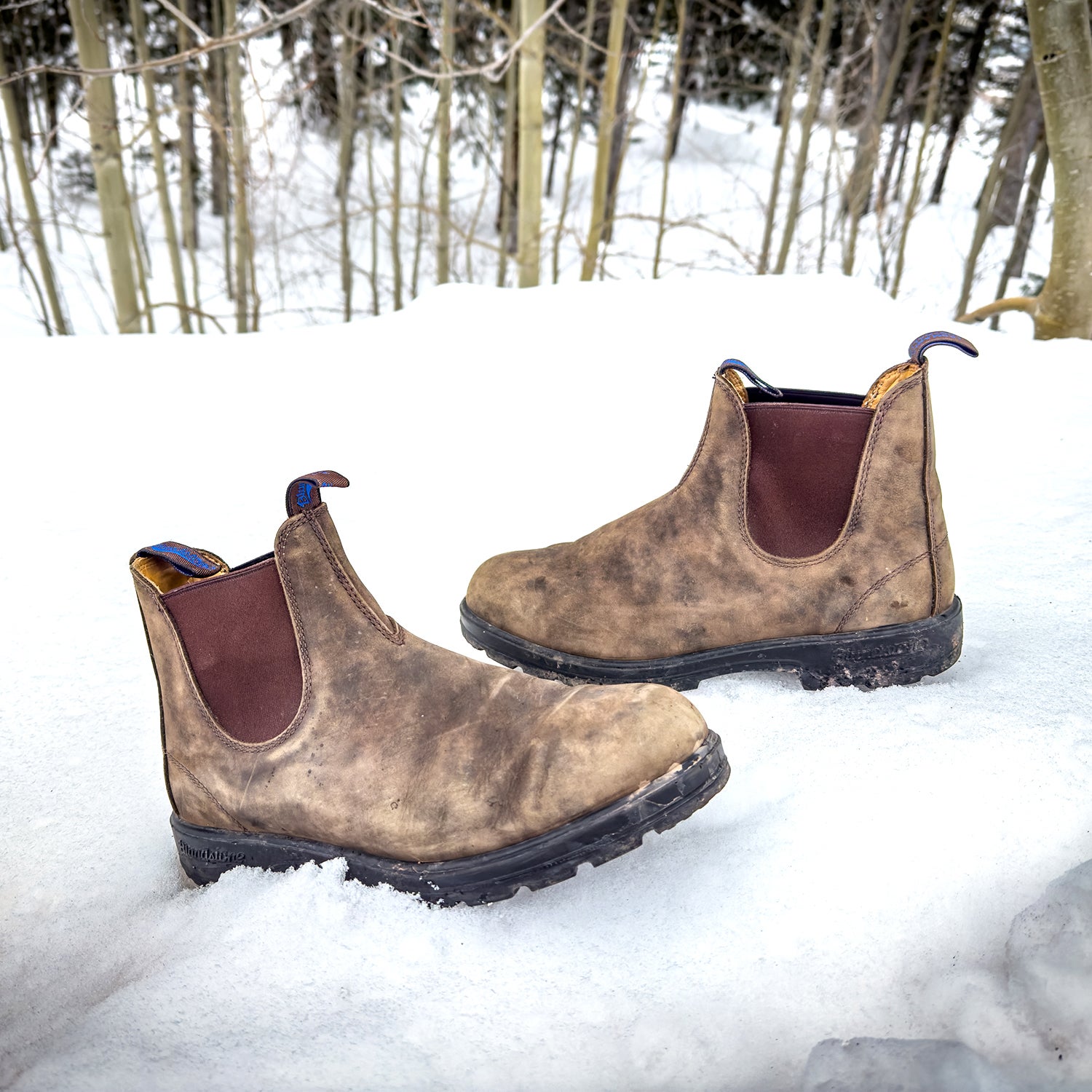 Jakob Schiller
Heading out the door? Read this article on the new Outside+ app available now on iOS devices for members! Download the app.
A couple years back I wrote about how Blundstone boots had barnstormed across the U.S. because of their versatility. They're great for camping, look sharp at work, last for years, and take on their own personal patina over time. It's a good bet that you either own a pair of Blundstones or know someone who does. The New York Times has even suggested that the Australian company's boots are becoming the defining style of the decade.
Today, I'd like to make the argument that the company's insulated version is maybe the best winter boot ever made. Aesthetically identical to their normal boots, the insulated Blundstones have been my go-tos over the past couple winters, so much so that all my other winter boots are now gathering dust.
Let me pause to acknowledge that those of you who've been shoveling your driveways in Lake Tahoe are certain that I'm an idiot, because Blundstones won't cut it when there's seven feet of snow. The same goes for anyone in the upper Midwest who's ice fishing in seriously cold temperatures and needs arctic boots to keep their toes from freezing off. 
I unequivocally agree that Blundstones are inadequate for these kinds of extremes. But for those of us who live and play in the rest of the country, I'd argue that the Australians have somehow landed on the perfect balance of warmth, weight, style, and durability that makes these boots highly versatile from October through April.
I got the chance to really test the warmth of the boots on a recent trip to Jackson Hole, Wyoming, during which the temps never got about five degrees. I was warned by a friend to bring more traditional winter boots, but since I didn't want to pack something bulky I wore my insulated Blundstones onto the plane, packed a couple pairs of thick wool socks, and told myself I'd put up with cold toes if they proved inadequate. 
Surprisingly, I never once felt like the Blundstones couldn't handle those temps—even after sitting outside for an hour without moving (on a sleigh ride in an elk preserve, believe it or not). While walking around town, where I had plenty of blood flow and where I was in and out of heated restaurants and hotels, my feet were perfectly regulated and happy. 
To create the added warmth, Blundstone lines the boots with a layer of Thinsulate insulation. Underfoot there's also a removable shearling footbed that's plush and fights the cold coming up from the sole. Because of the insulation, the boots feel slightly heavier than the original Blundstones, but they're still significantly less bulky than your traditional Sorels.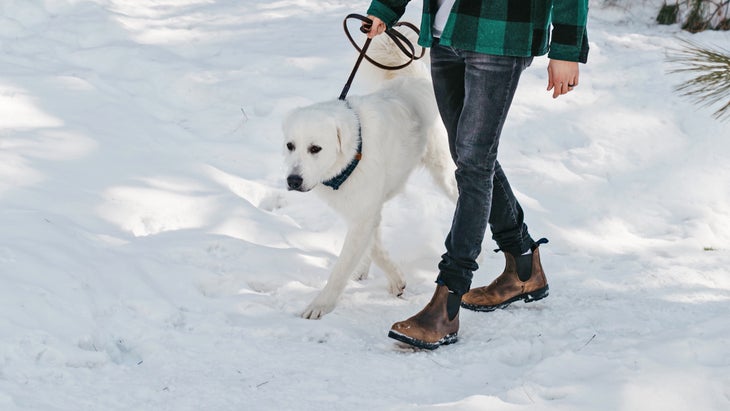 On the outside, Blundstone uses a waterproof leather that sheds snow and rain and won't leave you with soaked feet. Plus, the boots have an above-the-ankle cut to keep snow from sneaking in. For the past several Saturdays I've worn the boots while helping my kids change into their ski kit or chasing them into snow banks at Ski Santa Fe in New Mexico where they have ski lessons. Even with five or six inches of new snow on the ground, I've stayed warm and dry. If I'm worried about snow getting in I just pull down the gaiter from my ski pants and snug it around the boot cuff. 
The TPU outsole isn't as aggressive as what you'd find on a hiking boot, but I've never had a problem with traction, even while navigating ice and packed snow. Since they're boots, the Blundstones take a little work to pull on, but they're still plenty easy to change into while standing in the snow next to my car, and don't require any lacing. 
I also wear the boots while driving to and from the ski area because I can actually feel the pedals, which I can't in bulkier, more traditional snow boots. Foot dexterity is important because when you're driving on snow, you want to have a soft touch on the brake to avoid locking up your tires and sending your car into a dangerous slide. 
When I'm not traveling or adventuring, my insulated Blundstones are still in heavy rotation. I like that the insulation layer is fairly thin so that my feet don't end up sweaty when I sit in a 68-degree office for a couple hours. I've also removed the footbed and replaced it with a non-insulated footbed to turn down the coziness. 
In terms of maintenance, I've beaten the boots up plenty and they show no signs of slowing down. The only thing I've needed to do to keep the leather in top shape is to occasionally apply Blundstone's renovating cream or, if the boots start wetting out, Nikwax's waterproofing wax for leather. 
Finally, because I'm no style guru (just ask my wife) I'm glad the insulated boots look the same as their non-insulated counterparts so they go with nearly anything. I wear them with work pants and then turn around and wear them with nice jeans—and they fit right in whatever the combo or setting. 
Lead Photo: Jakob Schiller