Patagonia's Updated Capilenes Are the Best Yet
It has everything to do with odor control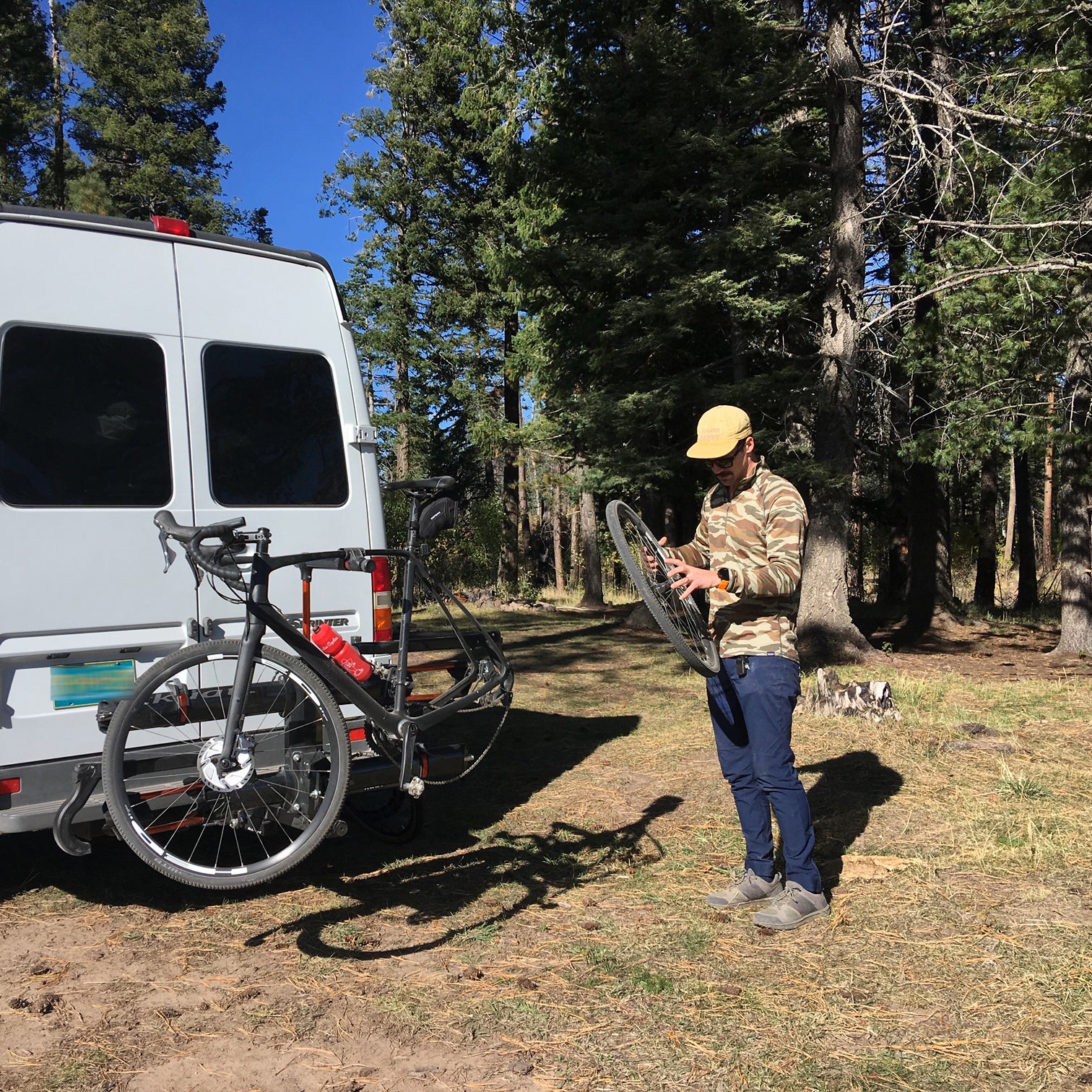 Heading out the door? Read this article on the new Outside+ app available now on iOS devices for members! Download the app.
I wore Patagonia's 2010 Capilene base layers for years and they always worked well, save one major flaw: they held onto odor after I sweat in them. And once that happened, the stank hung around, getting progressively worse during extended trips until I threw them in the wash.
This fall, I spent a month testing Patagonia's new midweight Capilene top and matching bottoms as the weather turned chilly in Santa Fe. I wore them for all manner of perspiratory activities: running, gravel riding, wood chopping, hiking, and camping, sometimes under many other layers, sometimes wearing just the shirt.
This generation of Capilene seems to wick better and dry faster than its predecessors, thanks to a new diamond-grid weave with hollow-core yarn, which raises roughly half of the material's inner face off your skin, creating room for sweat and heat to escape. That combination struck a nice balance between breathability (I liked it as a stand-alone running top on warmer mornings) and thickness (it doesn't let too much cold air seep through in frigid weather) that felt ideal for a midweight layer.
Another small change that has made a big difference is that Patagonia finally found a winning solution for the Capilene smell issue: Fresh odor treatment from Swiss company HeiQ. It's a recycled silver chloride application used on hundreds of millions of textile products per year, which Patagonia says isn't harmful to humans, doesn't affect the garment's performance, and lasts the product's lifetime. HeiQ Fresh is Bluesign certified and works with other reputable outdoor brands, like Mammut. Even compared with Polygiene treatments—which Patagonia has used in other pieces for a while—this feels like a big step up in smell elimination.
During this period, I wore the top for a week of daily outdoor activities without washing it. After seven days, there was only a hint of odor. I finally washed it because I figured it was becoming unsanitary. Our Gear Guy tested one of the brand's Capilene Cool pieces with the same treatment and had similar results—and he was much more savage in his sweat testing than I was.
This nearly smell-proof generation of Capilene is also 100 percent recycled. That means the collection's polyester—which is essentially plastic turned into fibers—isn't adding to our fantastic plastic problem.
The nonrecycled-plastic origins of synthetics are one of the reasons I've worn wool base layers exclusively for years (along with the fiber's natural insulating properties and my love for its next-to-skin feel). In contrast with cozy wool, the new Capilene midweights are cool to the touch when you first put them on, which I struggled with on freezing days.
That said, the Capilene dried faster and had an absolutely silky texture, something that even the finest wool can't replicate. It's those features, plus the serious odor control and totally recycled construction, that put Patagonia's midweight synthetics back in my gear rotation this winter season.
Lead Photo: Will Taylor