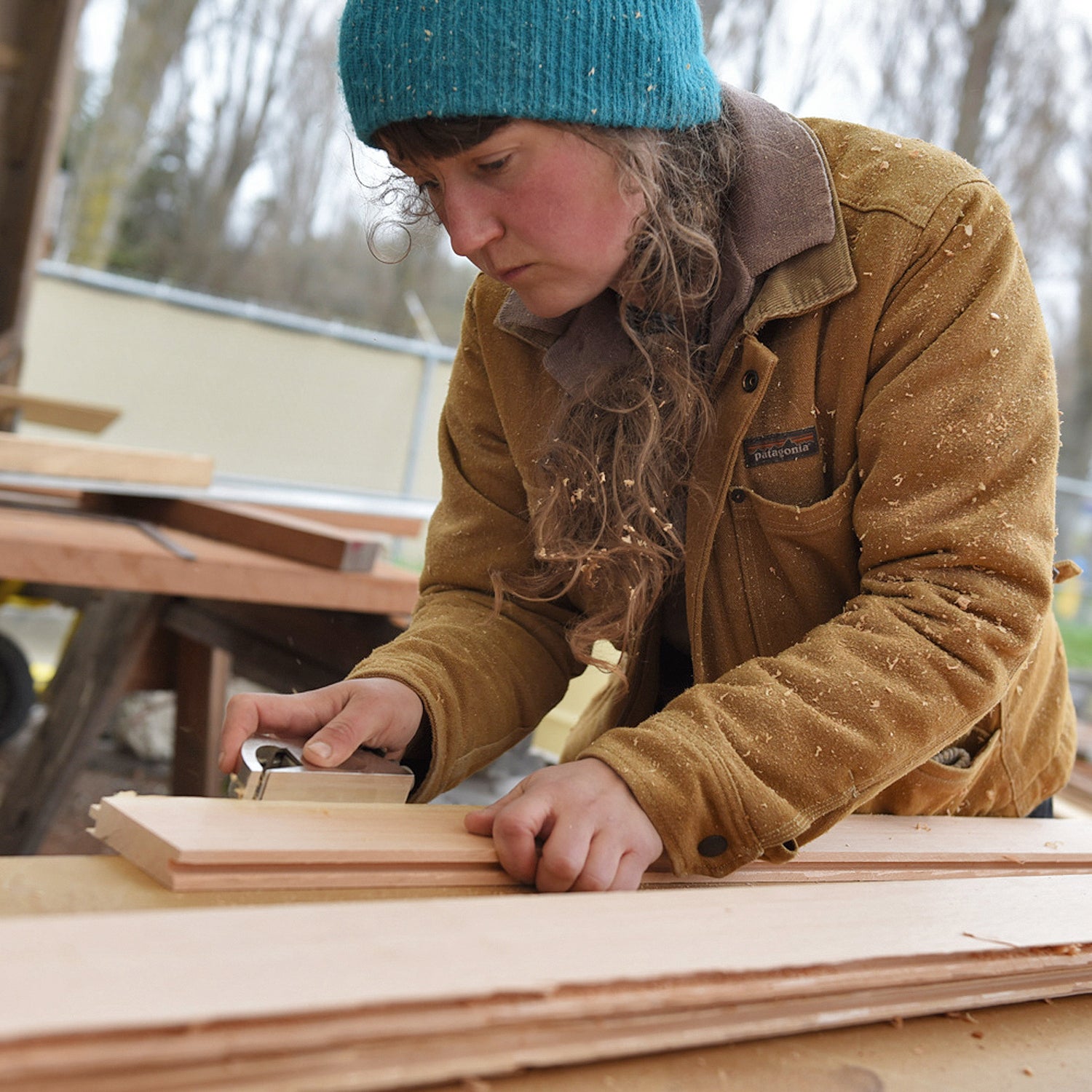 Garrett Grove(Photo)
Heading out the door? Read this article on the new Outside+ app available now on iOS devices for members! Download the app.
Carhartt and Dickies. If you work for a living, you're probably wearing their clothing right now. Those are the brands Patagonia is taking head on with its new line. That's right, Patagucci is making workwear.
Patagonia's Workwear Tradition
Before there was the socially conscious outdoor clothing brand, there was a legendary mountaineer forging his own climbing hardware out of a small tin shed in Ventura, California.
In the early 1960s, Yvon Chouinard was running his first business, Chouinard Equipment. He taught himself how to blacksmith and knocked out the heavy duty climbing tools that made modern climbing possible. Somewhere along the way, he realized that existing clothing didn't hold up on the mountain or in the shop, and he started making heavy duty clothes. Those made more money than the pitons and chocks. And the rest is history. 
The modern Patagonia believes that a brand needs authenticity in order to enter the workwear space and it has used its founding story to argue that it has the right to make workwear. The brand believes in this new line so much, it has designed a new Patagonia logo for it. The Fitzroy range now appears in hues of brown, black, and orange—colors you'll also see on the clothes.
Iron Forge Hemp Canvas
Named after the forge sitting in the middle of Chouinard's old shed (yes, it's still there), this material forms the basis of the new line. Made from 55 percent industrial hemp, 27 percent recycled polyester, and 18 percent organic cotton, the material is said to be 25 percent stronger than the cotton duck canvas that defines the ranges of Carhartt and Dickies.
Probably more important: Iron Forge Hemp is soft to the touch and extremely pliable. Where my Carhartt jackets are so stiff they'll stand on their own when new, Patagonia's equivalents drape, flex, and move with you much more comfortably. Know how comfortable your old barn coat is, now that you've worn holes in the elbows? Patagonia's is that comfortable from day one.
The company is a huge proponent of industrial hemp production, both as a green crop and as a potential economic savior for the beleaguered Appalachia region. Due to incredibly asinine federal laws, Patagonia isn't currently able to grow the hemp used to produce these clothes in the U.S., but it's actively advocating for the ability to do so.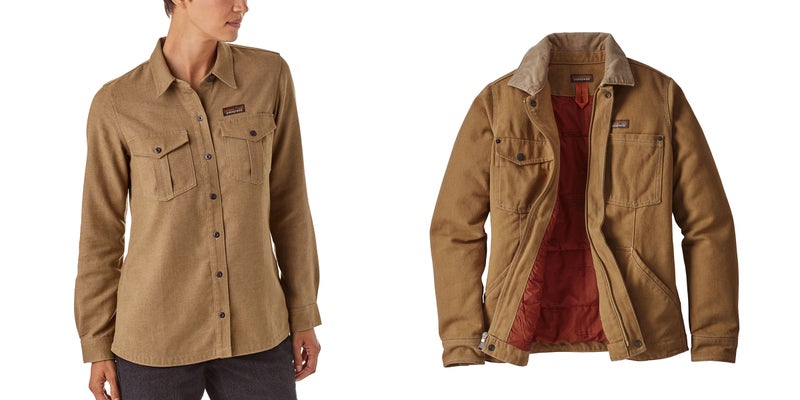 The Range
Encompassing both men's and women's styles, the line has pants, shirts, jackets, vests, and even hats, wallets, and other accessories.
The definitive items are the pants, shirts, and barn coats made from that Iron Forge Hemp Canvas. There's also fleece-backed soft shells—the "Burly Man"—made from a new, heavy duty nylon face fabric, with Patagonia's familiar nylon fleece pile inside. Mine is a new favorite for 4×4 camping trips.
All the items are defined by enormous, useful pockets, muted colors, and a relaxed fit that Patagonia says allows freedom of movement and that also suits the tastes and shapes of existing workwear customers.
The best part? Price. When I think of my friends who live in their Carhartts right now, I'm also thinking of people who use the word "Patagucci." Patagonia's new workwear line tops out at $199 for big ticket items like the barn coat, and starts at $79 for staples like the double knee pants or $89 for the work shirts. As with all Patagonia clothing, the company will repair it for you if it wears out.
Can workwear bring ethically sourced, sustainably made, and socially conscious clothing to a new audience? In the worst case scenario, it'll at least give those of us who appreciate those things new ways to wear the Patagonia brand.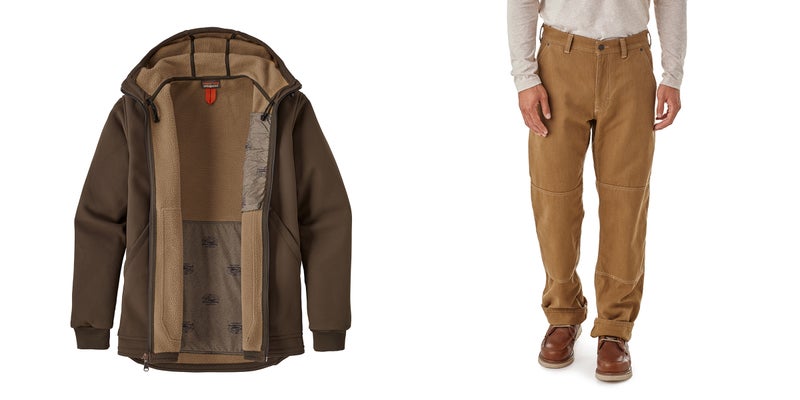 Lead Photo: Garrett Grove
Trending on Outside Online