Gear Guy
Putting Performance Pajamas to the (Sleep) Test
Under Armour's new PJs promise more Z's, plus athletic recovery. This I had to try.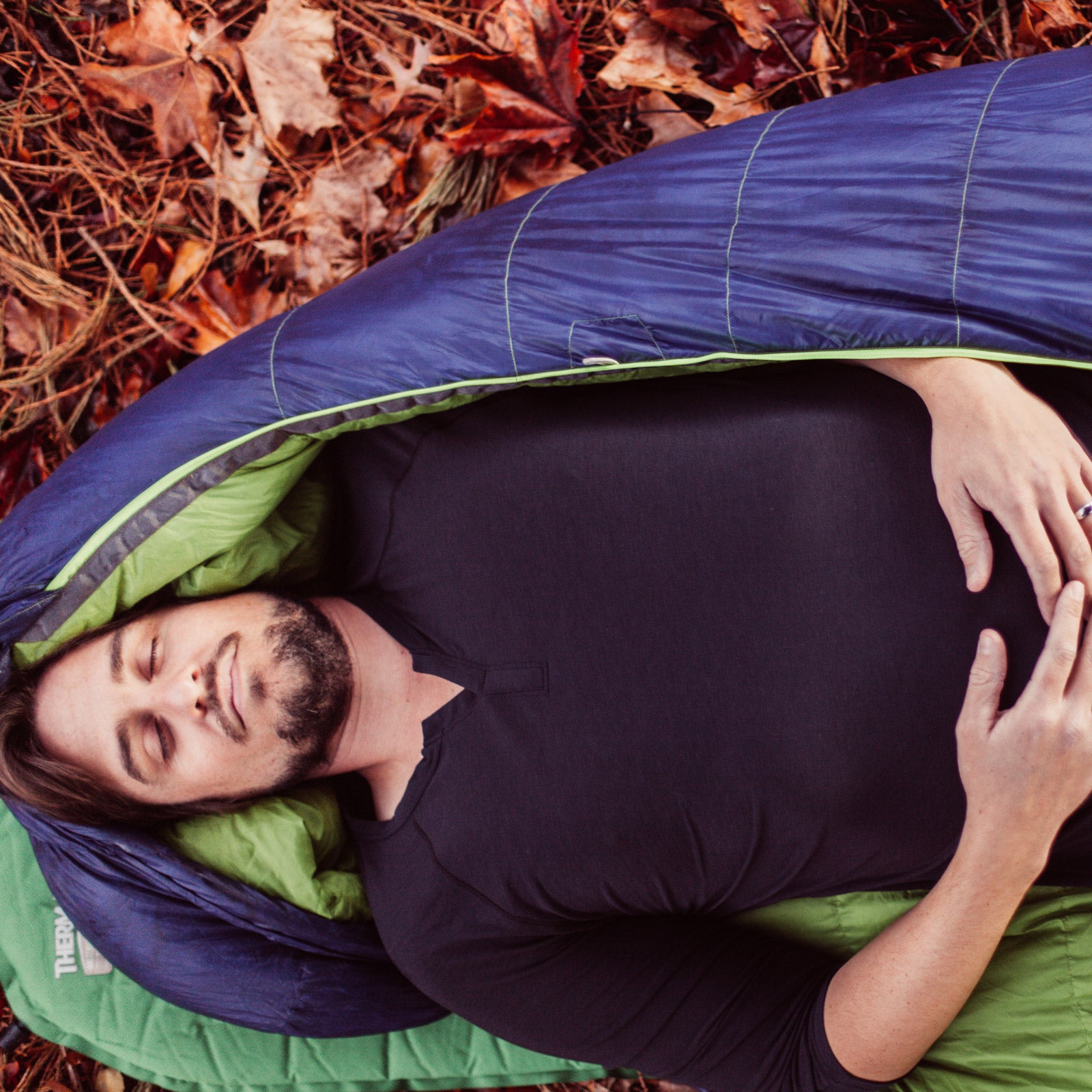 Sarah Jackson(Photo)
Heading out the door? Read this article on the new Outside+ app available now on iOS devices for members! Download the app.
As a new father, I don't enjoy the best quality sleep. But the truth is, I've always been a pretty terrible sleeper. This is unfortunate, since getting a certain number of high-caliber Z's each night can boost your energy and aid in workout recovery. When I read that Under Armour makes pajamas (with input from Tom Brady, apparently) that purportedly enhance sleep and athletic recovery, I was all for giving them a shot. 
The Claim
Under Armour says it's "created an advanced system for better rest and recovery" with the Athlete Recovery Sleepwear Long Sleeve shirt ($65) and the Ultra Comfort joggers ($110). The comfort is achieved through a combination of extremely soft, stretchy, and moisture-wicking fabrics and a "next-to-skin without the squeeze" fit. For the recovery boost, UA enlisted Celliant, a technology that embeds a mix of minerals into the fabric that the company claims will stimulate the flow of blood and oxygen. The whole thing is pretty complicated. (You can read more about it here if you like.) But I've been wearing different products that use Celliant since it first came on my radar in 2012 and personally haven't found the technology life changing.
The Test
I kept a sleep journal for a week, during which I wore regular pajamas. I then spent six nights in Under Armour's jammies, taking notes on sleep quality, comfort, and recovery. I observed good practices, like turning off all electronic screens a few hours before bed and hitting the hay at a consistent time. During this period, I kept my exercise consistent, too, between my lunch runs, mountain-bike rides, and kettlebell regimen.
The Results
Sleep Quality
My morning notes have various synonyms for "groggy" scattered equally throughout both portions of the test. I do feel confident, though, that I fell asleep more quickly in the Under Armour sleepwear after getting woken up at random intervals by my daughter. I credit the fact that they are damned comfortable, felt cool on my skin, and wicked moisture as advertised (more on that below).
Recovery
Thanks to the softness of the fabric, my legs definitely felt better while they were in the Under Armour sleepwear. But did that translate into less sore quads, calves, and glutes in the morning? I wouldn't say so. It felt really nice to slip into the Under Armour bottoms when my legs were extremely sore, and I genuinely believe that could have had a positive placebo effect on my recovery. Still, I never felt like I crushed any of my workouts or had any fitness breakthroughs as a result.
Comfort
The Athlete Recovery shirt and pants are undoubtedly the most comfortable pajamas I've ever worn. The modal (a superplush synthetic fiber also used in my all-time favorite underwear) makes the shirt and pants feel luxurious. And they didn't catch on the sheets, meaning no riding up or uncomfortable bunching under the covers. The four-way stretch helped with that, too. I tend to sleep hot, but Under Armour's PJs vented well, with no sweat buildup.
Looks
This has nothing to do with the performance and recovery claims, but my wife said the pajamas looked sexy on me. 
The Takeaway
Will these pajamas turn you into a superathlete? No. Are they a tonic that will cure your sleep ails? Again, no. Are they damned comfortable, which will probably aid your sleep? Yes. Will your significant other call you sexy when you wear them? No promises. 
Lead Photo: Sarah Jackson
Trending on Outside Online