Indefinitely Wild
These Are the Sunglasses You're Looking For
Randolph Engineering aviators are made in America and actually worn by military pilots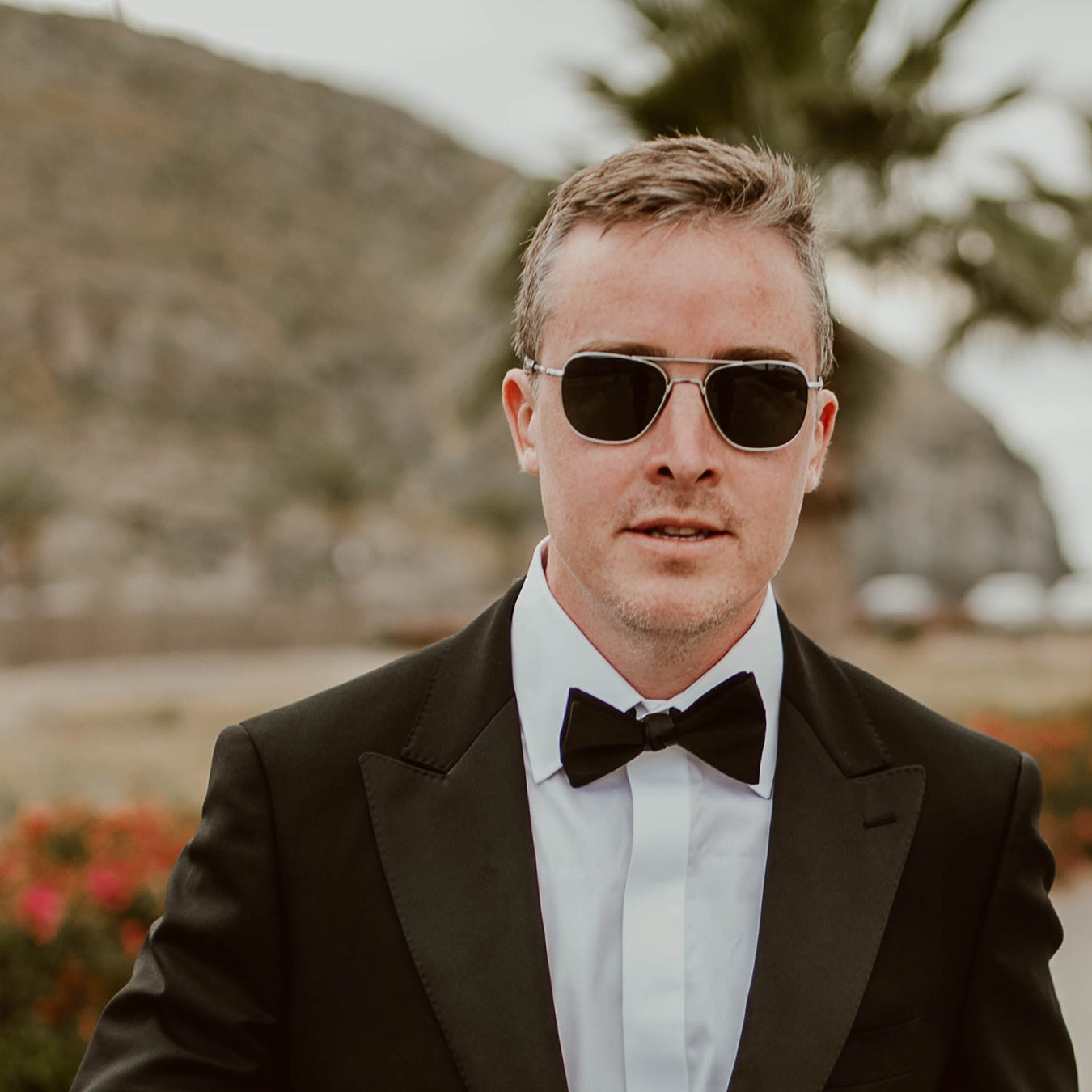 Heading out the door? Read this article on the new Outside+ app available now on iOS devices for members! Download the app.
Turn on virtually any movie made in the past four decades with American military characters in it, and you're going to see actors wearing timelessly stylish, metal-framed sunglasses with distinctive straight temple tips. Many of those are made by Randolph Engineering, and the talent is wearing them for two reasons: they're the real deal, and they're perfect. I've been wearing mine since December.
Based just south of Boston, Randolph Engineering is a small, family-owned company that's been making eyewear in the U.S. since 1973. It was awarded its first military contract in 1978 and still produces glasses adherent to the military's 20-page-long technical requirements, for both Department of Defense and civilian customers.
That means these aviators are made using a six-week, 200-step process that's completed 80 percent by hand. Only one step—electroplating the frames to give them a durable finish—takes place outside of Randolph's own facility.
You might expect such an exhaustive pursuit of quality to warrant a very high price tag, and while these aren't of the cheap gas-station variety, the aviators start at a reasonable $219, only a few bucks more than foreign-made competition from the various Luxottica brands. The value proposition is boosted by a lifetime warranty for frame joints, a two-year warranty for all other defects, and an in-house, mail-in repair service for anything else, starting at $25.
Randolph spent the past decade attempting to pivot its business away from the boom-and-bust cycle of military contracts toward the more predictable consumer market, but it does still make eyewear for all branches of the armed forces. Today it offers styles beyond its original aviator, in a wide variety of finishes that go well beyond the classic chrome.
I wear a 55-millimeter aviator with a bright chrome frame and polarized, green-tinted glass lenses, options that take the total price up to $279. The green tint cuts blue light, reduces glare, and aids contrast. Polarization is a chemical laminate applied to lenses in a vertical pattern, designed to help reduce reflections coming off horizontal surfaces, like water and snow. These lenses only allow 10 percent of light through, making them more suitable in very bright conditions than the 15 percent that's more typical from aviator-style glasses. They're also shatterproof and polished to the same clarity standards as a camera lens.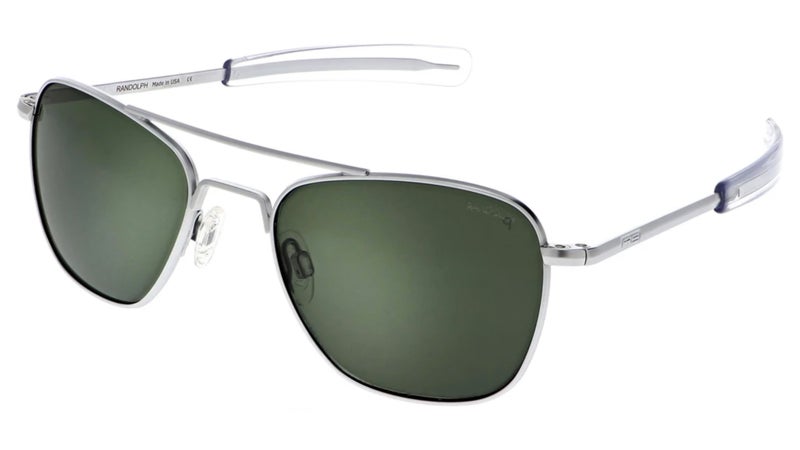 Randolph employs a unique bayonet temple that eliminates the traditional hooked earpiece. The glasses squeeze your head to remain on, rather than resting on your ears. I find this arrangement more comfortable. Designed to be compatible with helmets, the bayonet temples easily slide on and off through the viewport of a motorcycle helmet. That lack of a hook also eliminates a pressure point that's always bothered me while trying to wear other glasses under helmets.
Aside from the classic, understated look that makes these shades go well with anything from a tux to a T-shirt, and their comfort, the thing that makes Randolph's aviators so good is the vision they deliver. As anyone who's ever looked through a really expensive set of binoculars knows, the difference between low- and high-quality glass is astonishing. The view through these things is just as good as it is through its rivals I've tried that cost three times as much, and it's vastly better than anything I've experienced from mainstream brands.
All this adds up to a pair of glasses that look so classy, I wore them at my wedding, on the 5,000-mile drive down to Baja Sur, Mexico—where I married my wife—and back, and virtually every day since. Their extreme clarity improves my ability to drive safely by helping me identify potential obstacles at a greater distance in bright light than naked eyes alone could. For sportswear, they're not quite stable enough to wear on a mountain bike, and I add a leash to them when donning them on the water, but they will stay in place through slower-paced activities, like hiking or resort skiing. While fishing, the polarization eliminates the most water-surface reflection of any glasses I've tried.
Now that I'm so familiar with these aviators, watching TV has gained new entertainment as well: Randolph spotting. One night during the height of the COVID-19 shutdown, I counted these exact same sunglasses in three separate action movies. And now I know why they're so ubiquitous on-screen.