Gear Guy
The Gear Guy's Ultimate Ski Touring Setup
Our resident gear expert is a fan of rising at the crack of dawn to get a couple laps in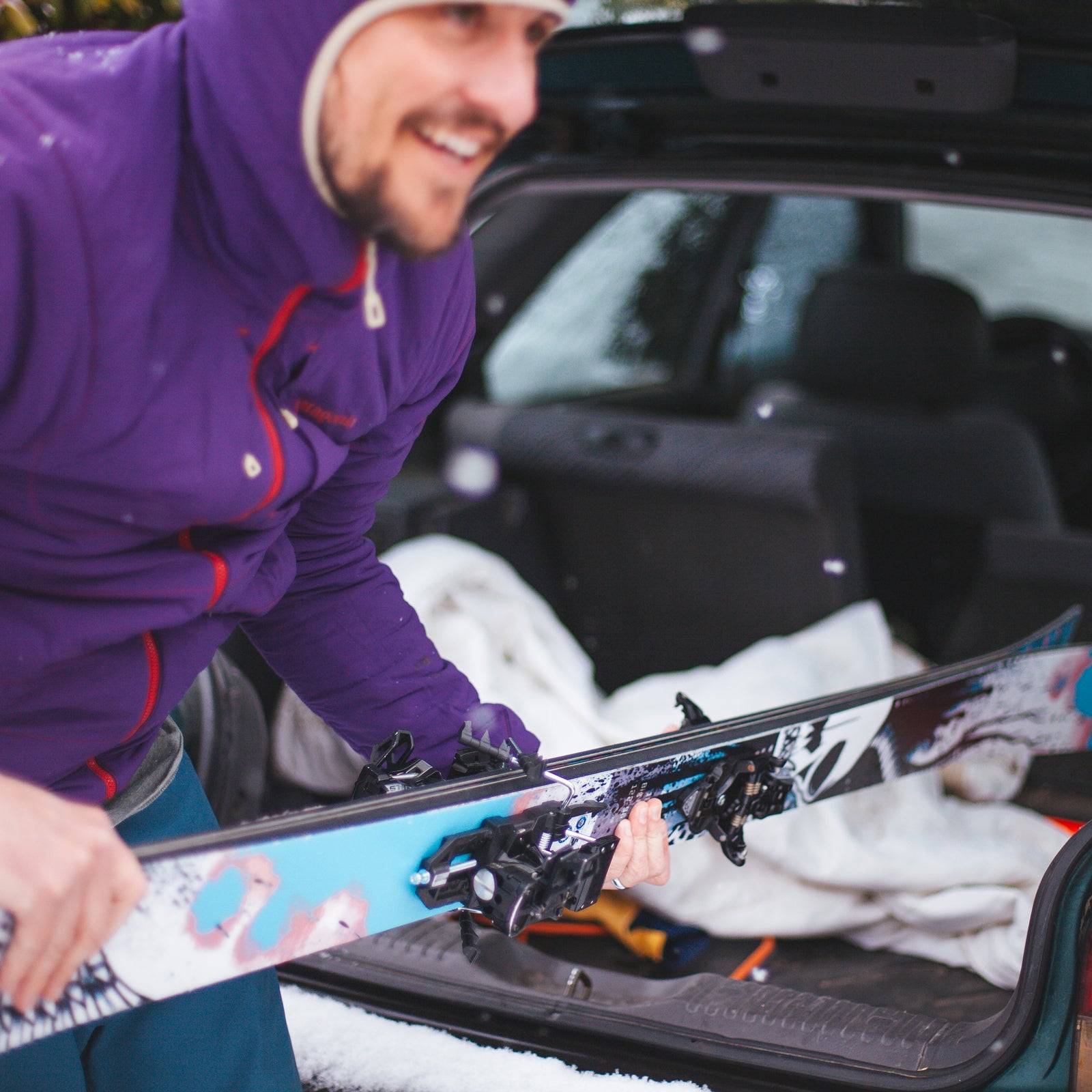 Sarah Jackson(Photo)
Heading out the door? Read this article on the new Outside+ app available now on iOS devices for members! Download the app.
Some people prefer to get up and go for a run first thing for an early workout. But I'm lucky enough to live roughly 35 minutes from a ski area, which means it's easy to bang out a lap or two before work. If there's a better way to start the day in winter, I haven't found it. Over the years, I've assembled this kit to make the most of my in-bounds runs to start the day. Disclaimer: Taken together, it costs a lot, but any one of these products has the potential to make any ski outing better.
Hard Goods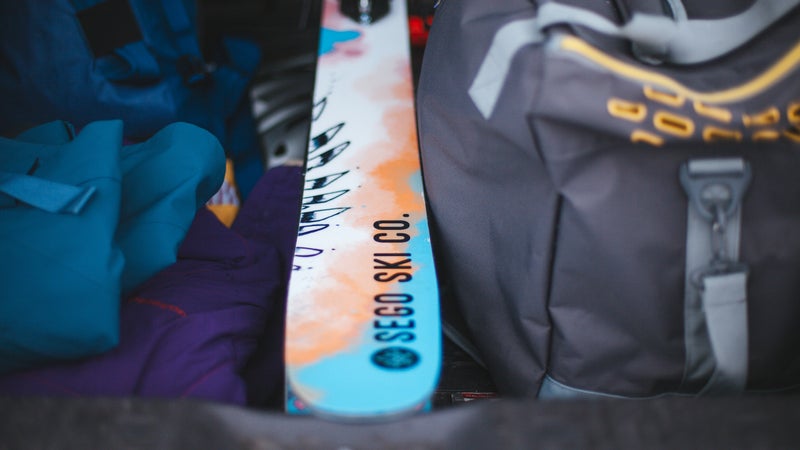 Sego Big Horn 96 ($799)
Yes, there are skis that will float better in deep pow, and yes, there are myriad extremely lightweight skimo skis that will help you PR up hill. But the Big Horn works on both pow and hardpack, thanks to the generous tip and tail rocker and just-right camber.
---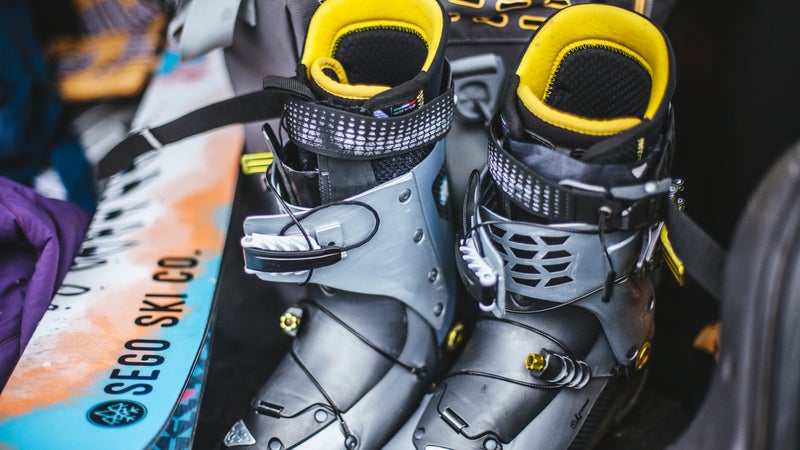 Dynafit TLT 7 Performance Boot ($720)
The TLT 7 boots have everything I look for when climbing (they're lightweight, at 2.2 pounds) and coming back down (plenty of stiffness for GS turns). The two-part buckle is easy to flip between walking and skiing modes with one fluid movement, which I really appreciate when getting ready to head back down the mountain.
---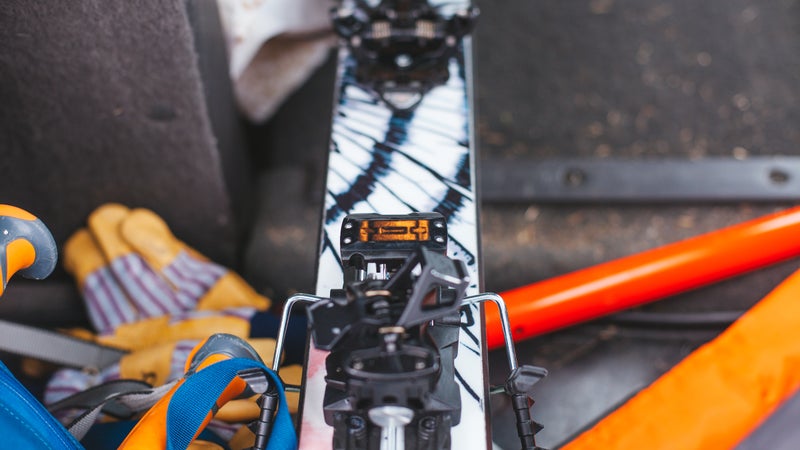 Dynafit ST Rotation 10 Binding ($600)
This is the third generation of these bindings that I've had, and they are by far my favorite. They require minimal fiddling, boast a rotating toe that provides more efficient power transfers in turns (without unintentionally releasing), and a confidence-inspiring max DIN setting of ten.
---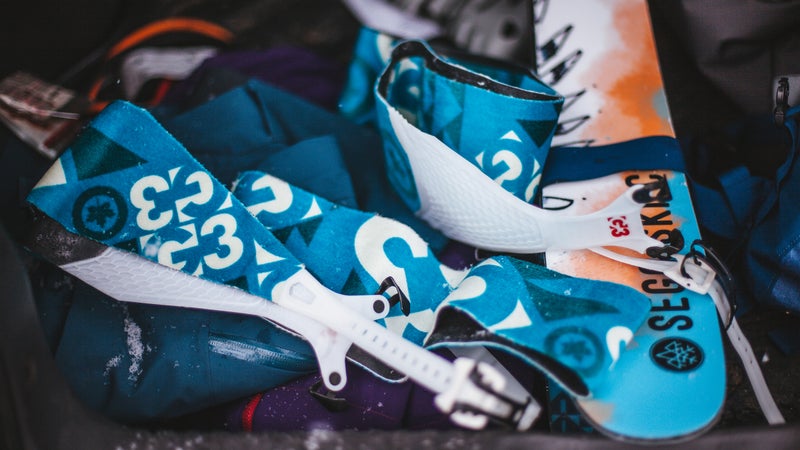 G3 Alpinist Glide Climbing Skins ($184)
Few things are as satisfying as hearing the soft zip-zip of skins humming along a track in the quiet of an early morning. None that I've tried slide as efficiently as the mohair-nylon Alpinist Glide climbing skins from G3.
---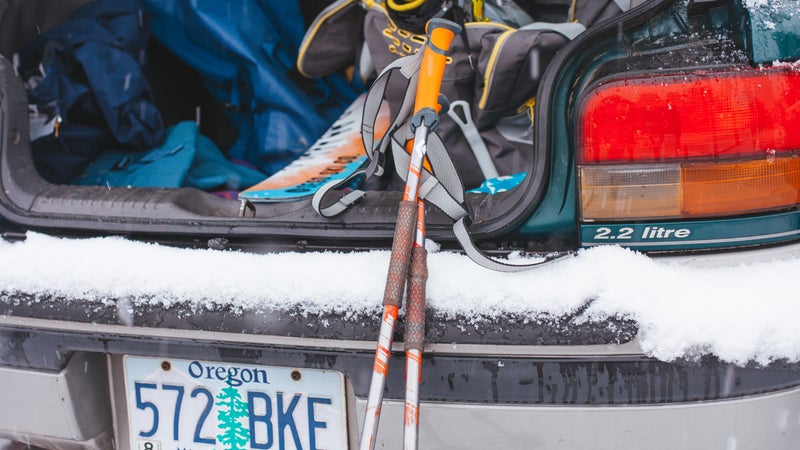 Black Diamond Traverse Ski Poles ($60)
I don't have a ton to say about the Traverse poles, except that I've used them for six years and they have yet to let me down. The Flicklock makes adjusting the length easy, and I haven't even lost a single powder basket.
---
Base Layers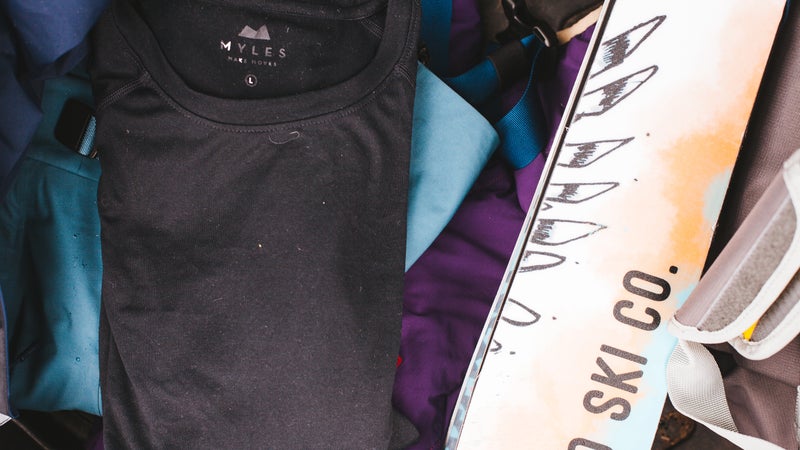 Myles Apparel Momentum Long-Sleeve Shirt ($58)
This synthetic layer is one of my all-time favorites. It wicks sweat as well as any top I've owned, thanks to the premium lightweight Polartec Powerdry. And it looks stylish enough—the tailored fit doesn't scream "Look at how athletic I am!"—that I have absolutely no problem wearing it for the rest of the day with jeans or slacks. It's also imbued with my favorite odor-fighting technology, Polygiene, so I know I won't stink like I just got done working out.
---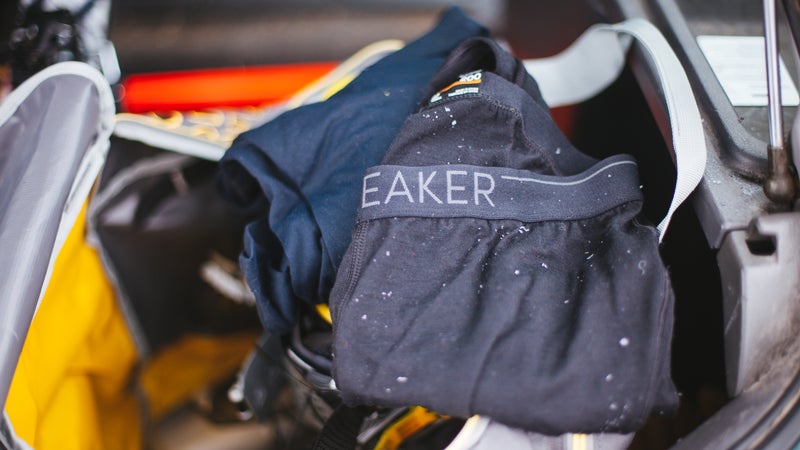 Icebreaker Oasis 200 Legless Leggings ($80)
If you don't already own boot-length base layer bottoms, get some. Full-length styles overlap with high ski socks and chafe my calves while I tour. The Oasis 200 leggings have that desired shorter cut and are made from wool, which is better than synthetics at trapping heat when you need it and dumping it when you don't. These bottoms are extremely comfortable to the touch and flair ever so slightly—making them play extra nicely with ski socks.
---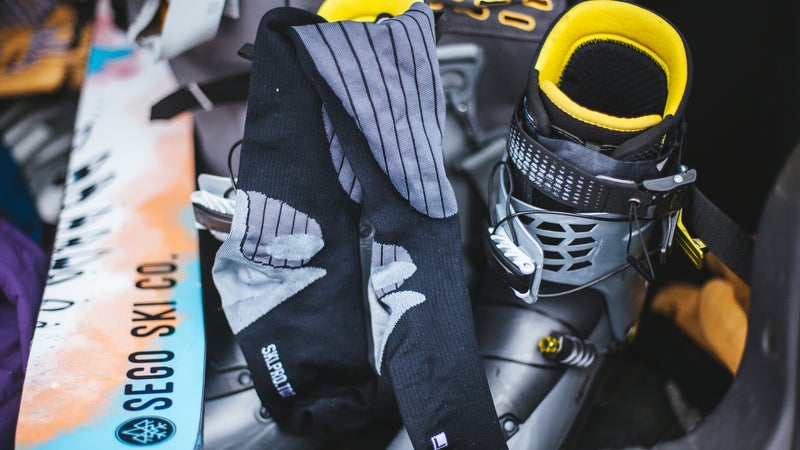 Dissent Labs Ski Pro Fit Compression Thin Nano Tour Socks ($50)
That name's a mouthful, but this British Columbia–based company makes my new favorite ski-touring sock. They're tight and require a slight struggle to get on, but once they're in place, these socks stay put under my boots. Thanks to the super-smooth Teflon/PTFE yarn in the heel and ankle, they've never chafed my feet, not even a little.
---
Outer Layers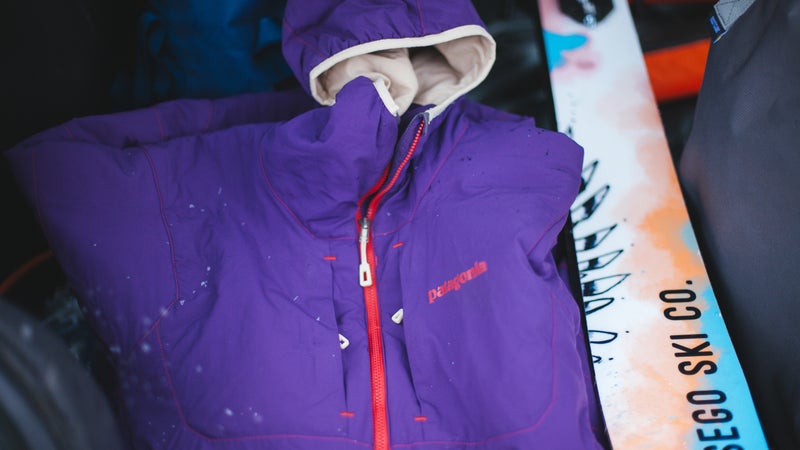 Patagonia Nano Air Hoodie ($150)
After testing hundreds of insulating jackets over the years, I still grab the purple Nano Air for these early morning ski tours. Its synthetic Full Range insulation offers a happy medium of warmth retention and breathability. I'm usually cold standing in the parking lot before setting out, but a few minutes in and I'm perfectly warm and happy.
---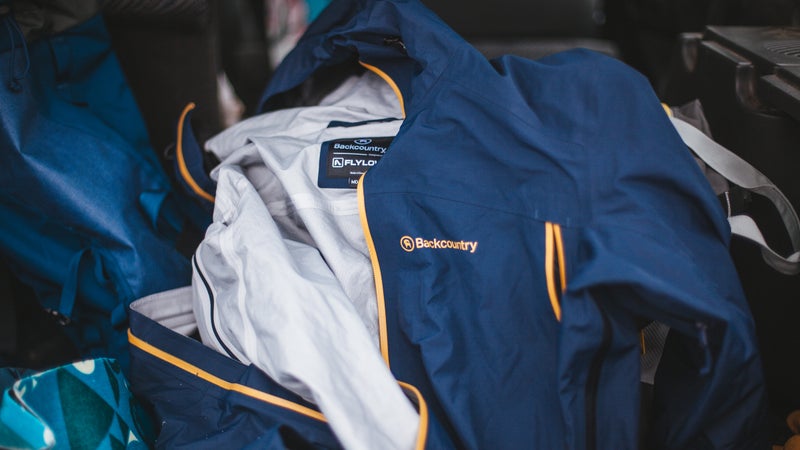 Backcountry x Flylow Grizzly Gulch Shell ($366)
This is one of the most breathable hard shells I've tested, thanks to the Polartec Neoshell and, if that doesn't get the job done, pit zips that dump heat while I'm really moving on the skin track. It also only weighs a mere pound and doesn't take up much more space than a tangerine in my pack when I don't have to use it.
---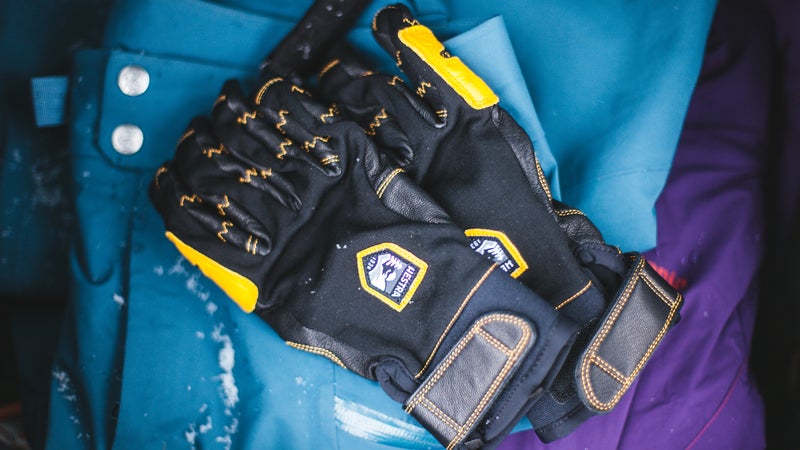 Hestra Ergo Grip Active Gloves ($110)
The Ergo Grip Active gloves are light and dexterous enough to wear while getting my gear ready in the parking lot, tinkering with bindings, and ripping skins. The Gore Windstopper layer prevents chilly gusts from numbing my digits. Once I start moving, the lightweight package means my hands won't overheat.
---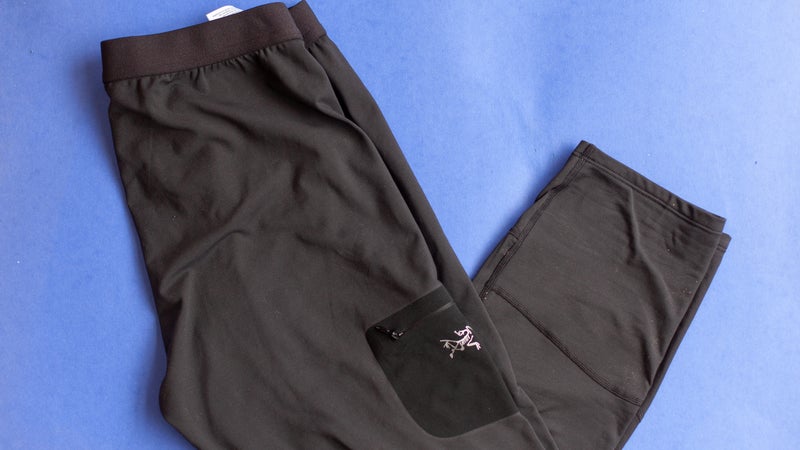 Arc'teryx Sabre Pants ($499)
The Sabres are my do-everything pants. The perfectly articulated legs bend and move like champs while I'm skinning, and ample zippered vents prevent sweat buildup. The fit is spot-on as well—these pants don't sag down to expose my skin to the elements.
---
Protection and Packs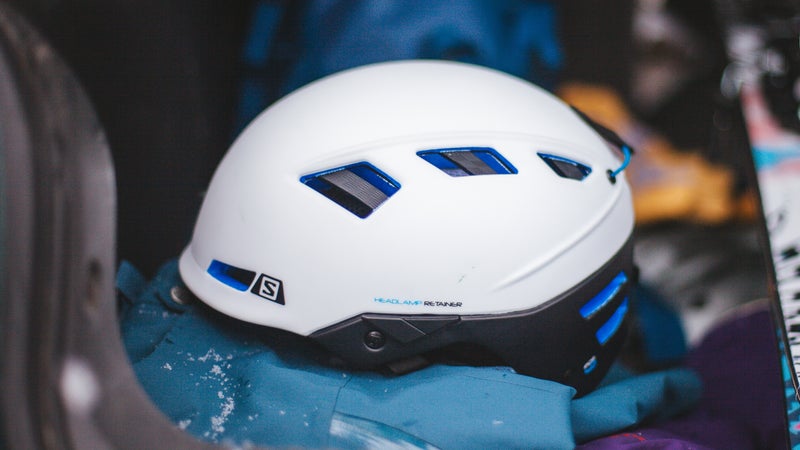 Salomon MTN Lab Helmet ($200)
I used to rarely ski tour with a helmet because of the extra hassle—that is, until I took a nasty fall last year and vowed to get a lid that I would always wear. The answer: Salomon's MTN Lab. This extremely comfortable 10.5-ounce dome protector is light and airy enough to keep me from sweating bullets and fits perfectly over the hood of my Patagonia Nano Air.
---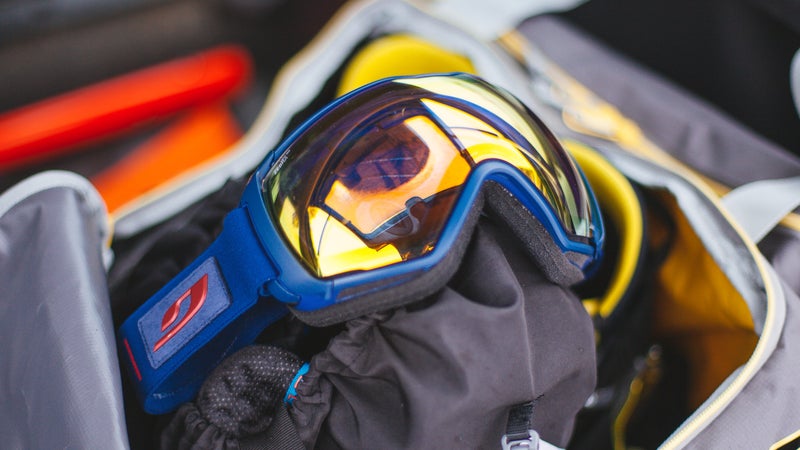 Julbo Aerospace Goggles ($190)
The trick with the Aerospace is that you can move the lenses one centimeter away from the frame, which creates enough airflow to make these goggles the best at quashing fog that I've ever tested. That construction, coupled with Julbo's photochromic lenses that adjust tint nicely when I exit the trees into full sun, makes these goggles versatile for all backcountry pursuits.
---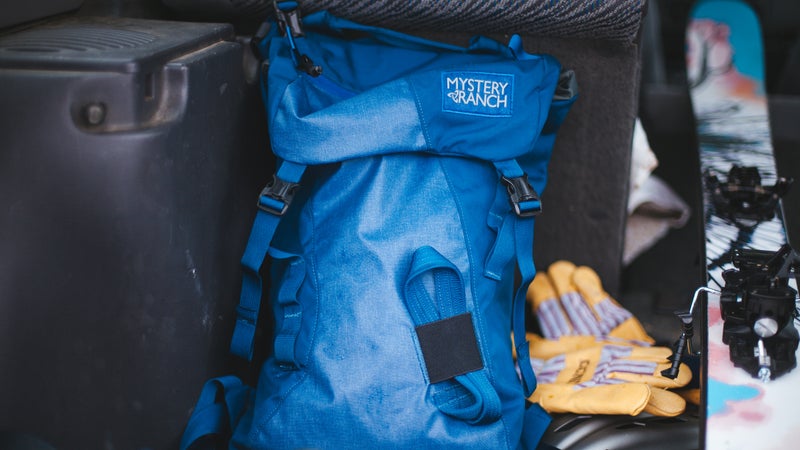 Mystery Ranch D-Route Pack ($119)
This little 15-liter pack has such a low profile that I forget I have it on, yet it still fits my shovel, probe, shell, skins, and a snack with ease. The rolltop opens easily with my gloves on and is wide enough that I can just quickly chuck in my skins.
---
Extras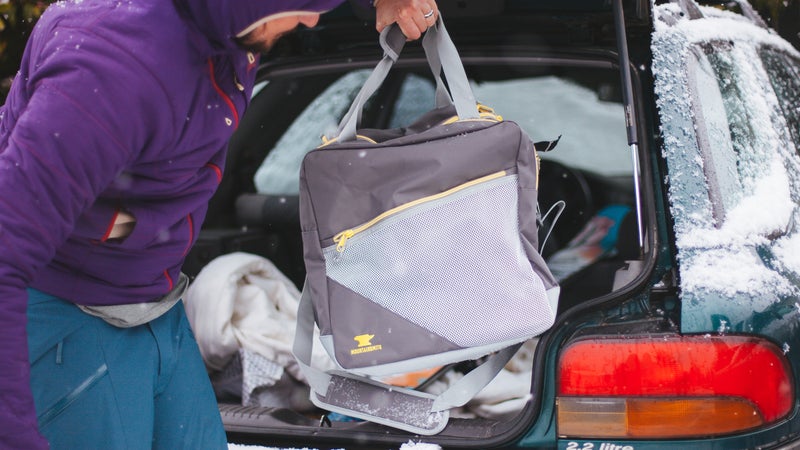 Mountainsmith Boot Cube ($70)
I need to get up early enough to make it to the resort before work—I don't want to have to rise even earlier to pack. I keep my gear ready in Mountainsmith's breathable Boot Cube bag and throw into the trunk of my car. It's a nice little system that doesn't hog space.
---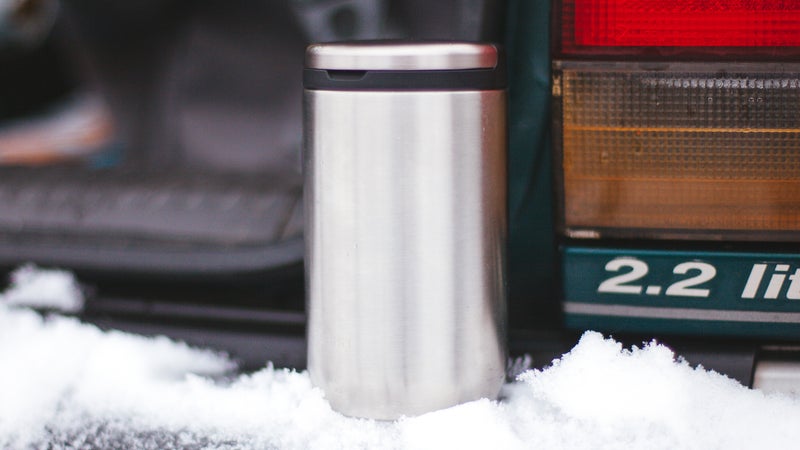 Purist Maker 10-Ounce Mug ($40)
I need to have a hot drink when driving up to the resort in the cold and dark. This is nonnegotiable. I also need something with a solid, user-friendly lid, because there are no cup holders in my Subie. I've found the Maker's lid to be absolutely leakproof (it has spent dozens of trips rolling around the floor by the back seat), yet the top is easy to open and close.
Lead Photo: Sarah Jackson