Indefinitely Wild
These Base Layers Are Made Like Socks—Here's Why
Smartwool's new Intraknit range breathes as well as it insulates, thanks to a green new manufacturing technology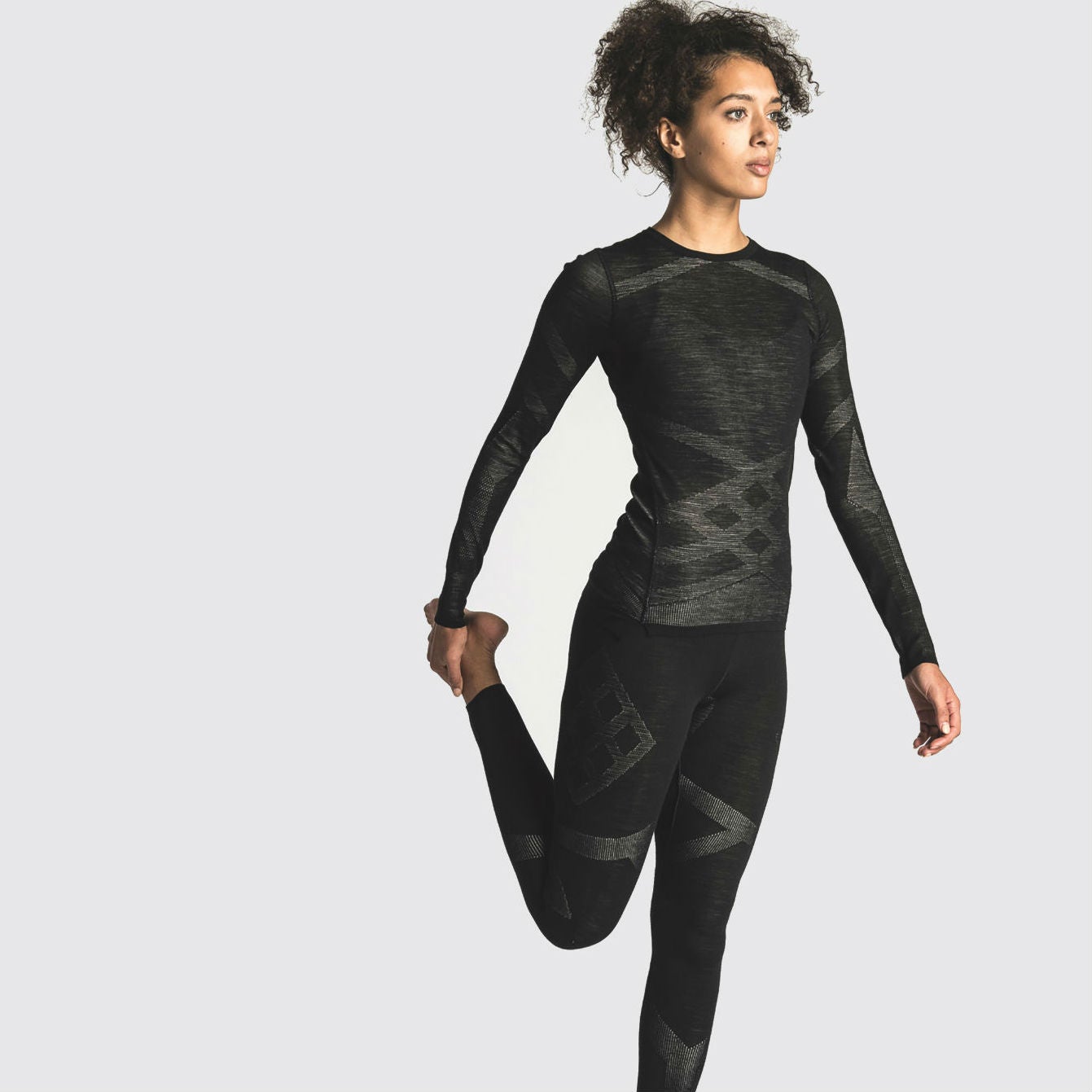 Heading out the door? Read this article on the new Outside+ app available now on iOS devices for members! Download the app.
The job of a base layer is to regulate temperature and move moisture away from your skin. When combined with other layers, it keeps you comfortable. But in warmer temperatures, or during high-output activities, base layers can provide too much insulation. That's a problem Smartwool has set out to solve with its new Intraknit range of men's and women's merino-wool base layers. Smartwool has incorporated ventilation zones designed to dump excess heat. And in the process, the brand came up with a new manufacturing technique that's less wasteful, too.
I first wore the base layers during an elk hunt here in Montana in early September. For those of you who don't harvest your own healthy, sustainable meat, that means I wore them all day, every day, while hiking lots of miles in big terrain with a very heavy pack. That they worked with the rest of my layers to help keep me warm and dry in wet and cold conditions wasn't surprising—we've all worn merino base layers before. What was surprising was how they performed when the cold morning suddenly turned into a hot afternoon. After chasing a herd of animals in and out of steep ravines for a couple hours, my buddy and I declared defeat and hiked back to the trucks. Changing into jeans and a T-shirt for the drive home, my friend was surprised to see me stripping off base layers. It was probably 60 degrees, sunny, and we'd been putting in serious effort. I hadn't even thought about them, I'd just been comfortable and mostly sweat-free all afternoon.
I started to explain it away by saying that they were lightweight items. But that wasn't true. At 200 weight, these Intraknits provide enough insulation for very cold conditions. They'd just kept me cooler and drier than I've learned to expect from light, 125-weight merino. What was going on? As soon as I got home, I sat down to figure it out.
It turns out that Smartwool has adopted 3-D knitting technology similar to that used by Nike and other shoemakers to produce the latest generation of knit uppers on athletic kicks. Whereas traditional manufacturing processes involve textile mills producing massive rolls of fabric, then clothing makers cutting up those sheets and stitching them together, 3-D knitting means that individual pieces of clothing can be knit from strands of yarn. There are four major benefits to this technique.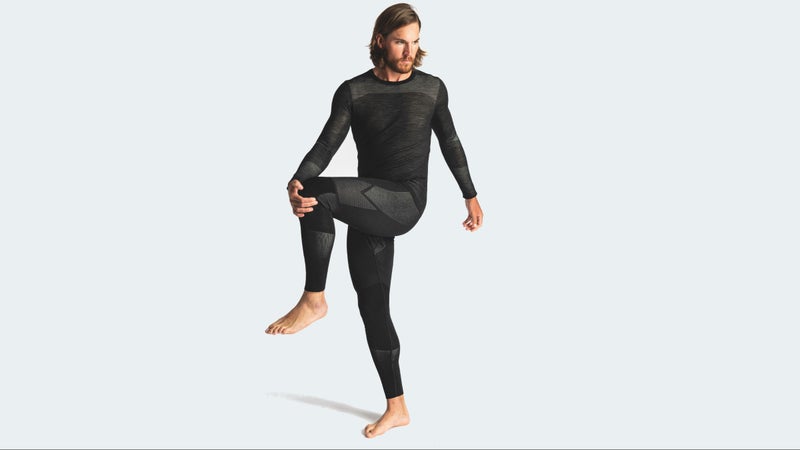 Seamless Construction: For the first time, an entire pair of base-layer bottoms, or a shirt, can be knit together without seams. No seams means less chafing, more comfort, and smooth transitions between different zones of fabric.
Ventilation: Intraknit layers are able to transition seamlessly from a thick, sturdy, and insulative construction to areas that are made from a more open weave designed to vent excess heat and moisture. Smartwool arrived at these male- or female-specific zones by conducting a 1,200-person study beginning back in 2011. Results mapped skin temperatures that varied by activity level and ambient temperature across men and women.
Articulation: The 3-D knitting machine is able to create ribbed articulation panels to cover the knees and elbows, allowing the layers to bend with those joints without creating bunches or restriction.
Less Waste: Traditional cut-and-sew methods see curvy patterns cut from square fabric stock, resulting in wasted material. Smartwool previously addressed this issue by creating a lofted insulation material from the excess, but not producing waste in the first place will prove a better solution. Smartwool has not yet calculated how much material it will be able to save by using this technique, but it's expected to be significant and will include savings in shipping rolls of fabric from mill to factory, too.
The end result is base layers that feel like a good pair of quality athletic socks. Some areas are thick and backed by terry loops for extra trapped air space, while others are thin and porous. This is the first time such socklike construction has been achieved in a more complicated, made-from-merino garment.
This season, Smartwool will offer both men's and women's Intraknit pieces in 200 and 250 weights. The 200's are made from a blend of 53 percent merino, 45 percent polyester, and 2 percent elastane, which will be less absorbent and better for active pursuits in cool-to-cold temperatures. The 250 weights are 100 percent merino and more suitable for static wear or very cold temperatures. If my experience is anything to go by, both will insulate as well as you'd expect for their weight but wear much cooler when you need them to. Basically, they're everything we love about merino—just more.
Trending on Outside Online