The 2012 Holiday Gift Guide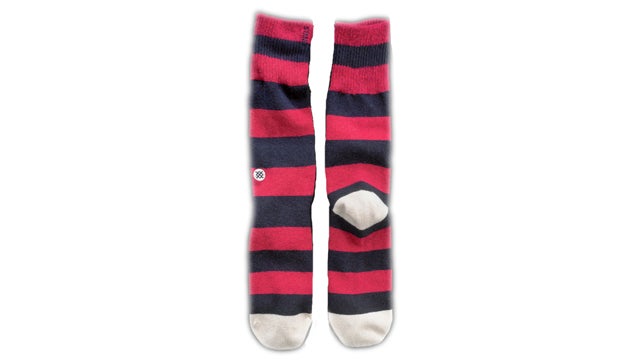 Inga Hendrickson
Heading out the door? Read this article on the new Outside+ app available now on iOS devices for members! Download the app.
Stance Bradfords Socks
Crappy socks make a crappy gift, but a colorful pair like Stance's cashmere Bradfords are a hit every time.
Vapur Element Bottle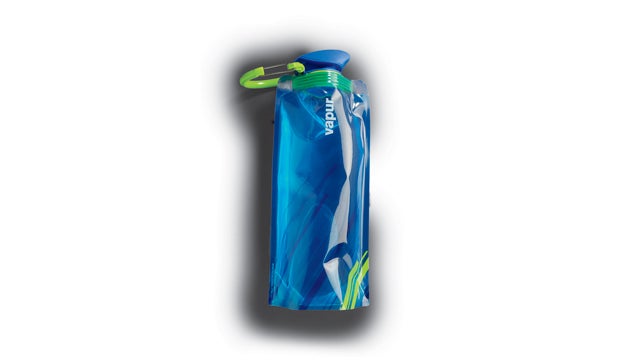 Vapur's flexible one-liter Element bottle is perfect for adventure travel—when empty, it rolls up to the size of a banana.
Alite Twig Pod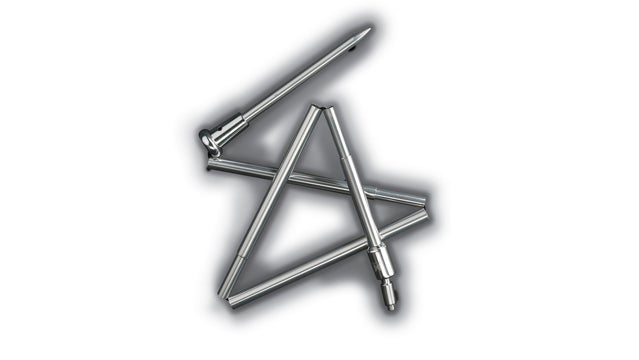 Alite's Twig Pod makes self-portraits easier. The collapsible monopod has a spike at one end, so you can plant it in the ground and let your camera snap the pic.
GSI Outdoors Kung Foon Kit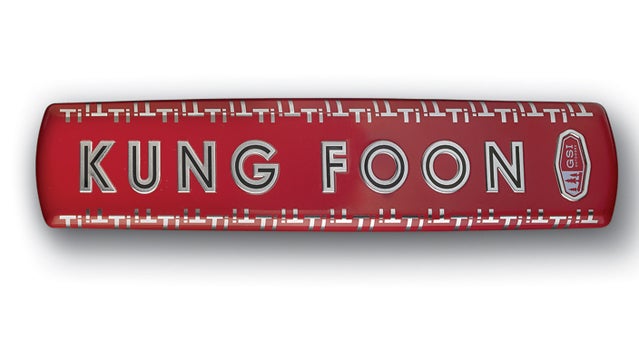 GSI Outdoors' titanium Kung Foon is the new king of backcountry cutlery. Use the spork and rosewood chopsticks separately, or insert the sticks into the handle for easy stirring and scooping.
Juniper Ridge Organic Bar Soaps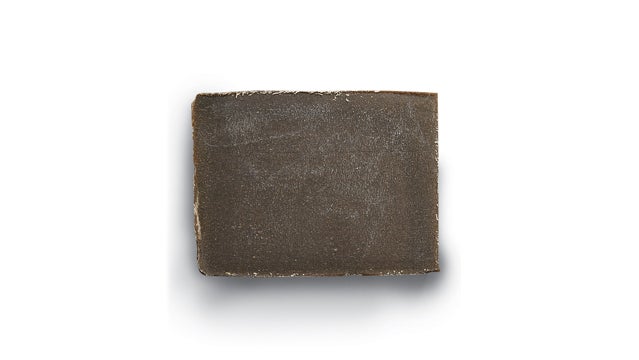 Smell like the forest in a good way with Juniper Ridge's organic bar soaps. Each is infused with ingredients straight from the mountains and deserts of the West—sage, cedar, and, yep, pine sap.
Demerit Badges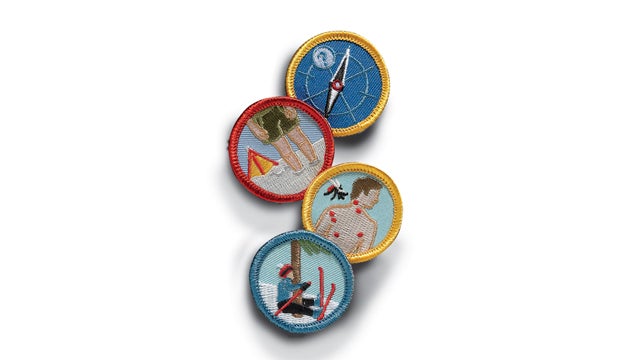 Ever drop your car keys in the drink? Commemorate the experience, and countless other moments of stupidity, with Demerit Wear badges. There are over 200 to choose from.
Specialized LoDowns Gloves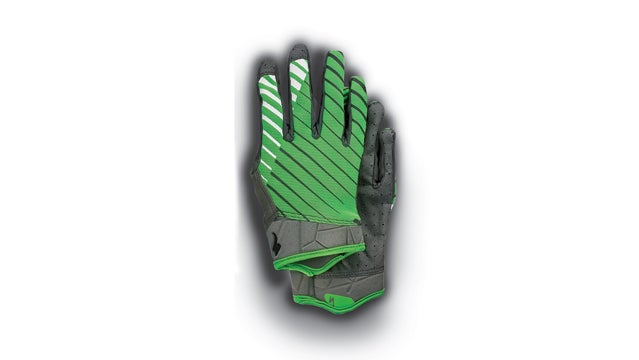 Can't afford a new 29er for the cyclist in your life? Upgrade their gloves instead. Specialized's LoDowns are full fingered and snug fitting.
Endurance Conspiracy Ronde van Colorado Lithograph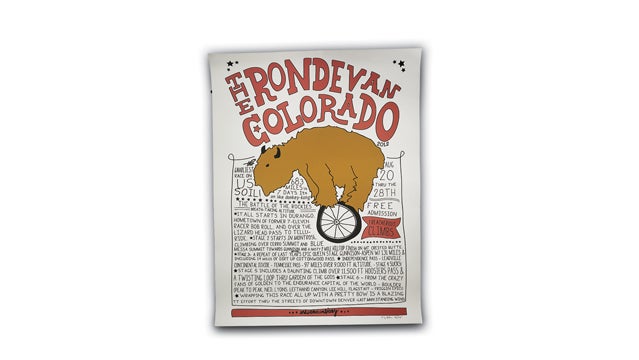 The Pro Cycling Challenge has fast become one of the key bike races in the U.S. Throw a frame around Endurance Conspiracy's commemorative Ronde van Colorado lithograph for a handsome piece of home, office, or workbench art.
Midnight Moon Whiskey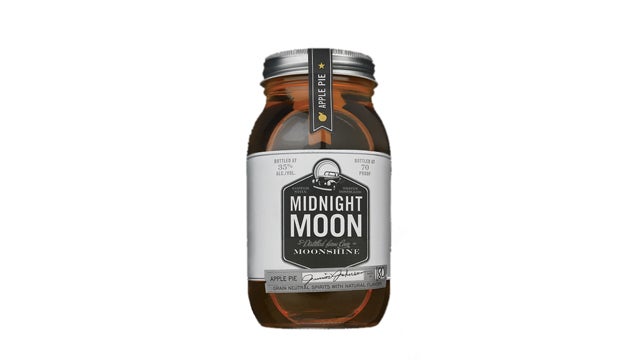 That person on your list who's always mixing fancy drinks is sure to dig Midnight Moon whiskey, distilled in North Carolina and available in seven flavors.
Original Tree Swing Old Fashioned Slingshot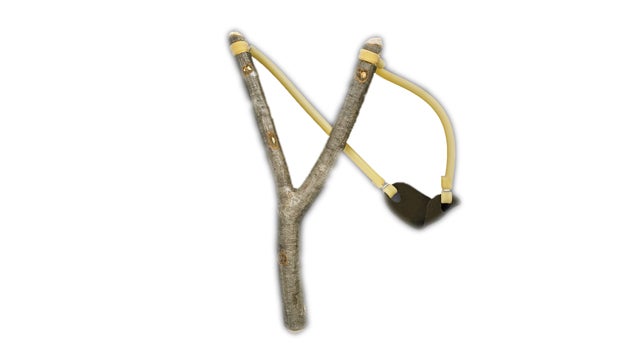 Your sister might hate the Original Tree Swing Old Fashioned slingshot, but we guarantee your nephew won't.
Stio Original Hat and Scarf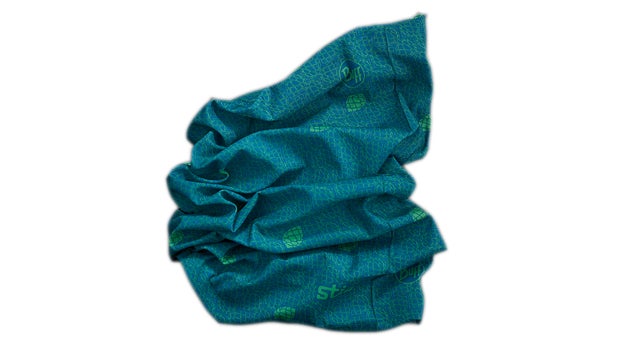 A buff isn't quite a hat, a scarf, or a neck warmer—it's a combination of all three. And Stio's Original, from Jackson, Wyoming's newest apparel company, is the best-looking one we've found.
Icebreaker Ski Lite Over the Calf Socks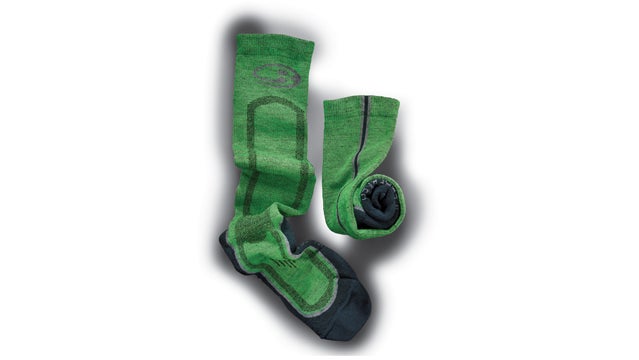 It's hard to go wrong with a good pair of ski socks. Icebreaker's merino wool Ski Lite Over the Calf are made with a touch of quick-drying Lycra and are as soft as kittens.
Kaufmann Mercantile EDC Kit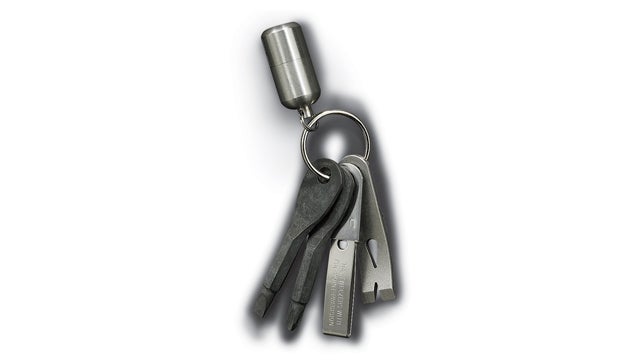 Not everybody wants their multitool strapped to their belt. Kaufmann Mercantile's EDC kit, packs the basics— two screwdrivers, tweezers, waterproof lighter, and mandatory bottle opener—onto a handy key ring.
Estwing Camper's Axe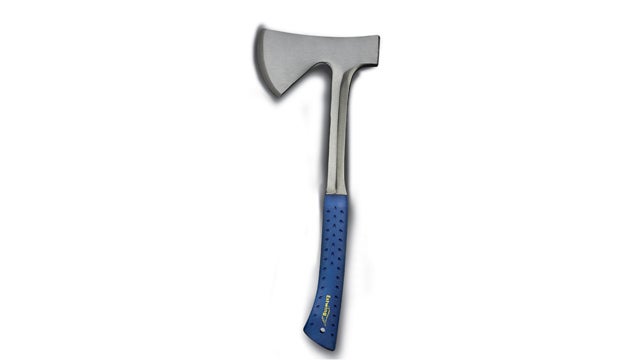 With a one-piece steel blade and shaft, Estwing's Camper's axe stays true to the formula—simple design, high quality—that has defined the company for nearly a century. It also wrapped the handle in vinyl, dampening impact and making wood splitting easier on the joints.
Leatherman Mako Ti Bike Tool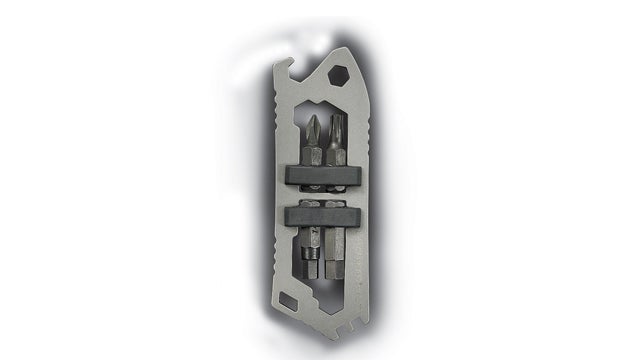 The Leatherman Mako Ti bike tool comes with five box and two spoke wrenches in a package the size of a pack of gum, so it can be stuffed into a jersey pocket when the CamelBak stays home.
Gerber Bear Grylls Grandfather Knife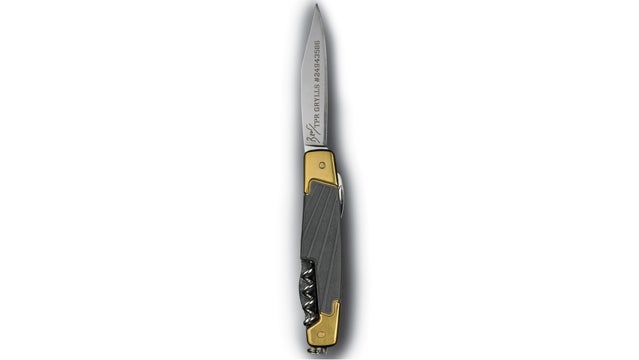 Gerber's Bear Grylls Grandfather knife pays homage to a simple truth: if it worked then, it'll work now. The tools include a blade, corkscrew, screwdrivers, and file—the same stuff Grylls' grandfather carried in his knife during World War II.
Snow Peak Chopping Board Set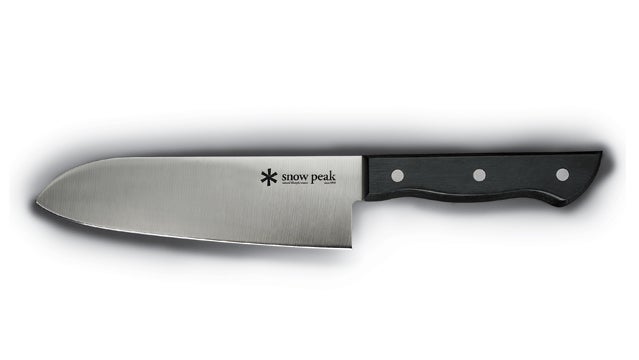 Culinary types will appreciate Snow Peak's two-in-one Chopping Board Set. The nine-inch stainless-steel chef's knife comes with a packable cutting board (not shown) that includes a hidden compartment for the knife.
Gaiam Textured Foam Roller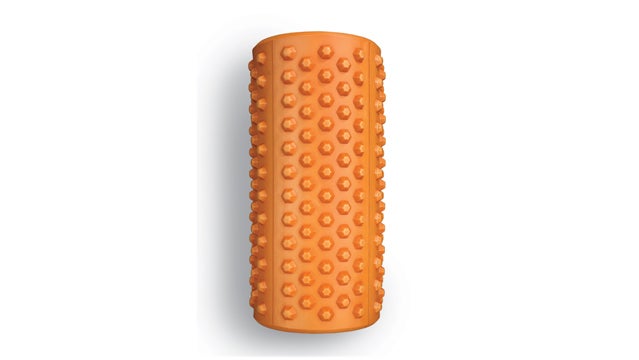 Gaiam's Textured foam roller is the poor man's masseuse, a foot-long cylinder with a honeycomb pattern that, when rolled against fatigued muscles, works out the sorest spots.
Apolis Leather Card Holder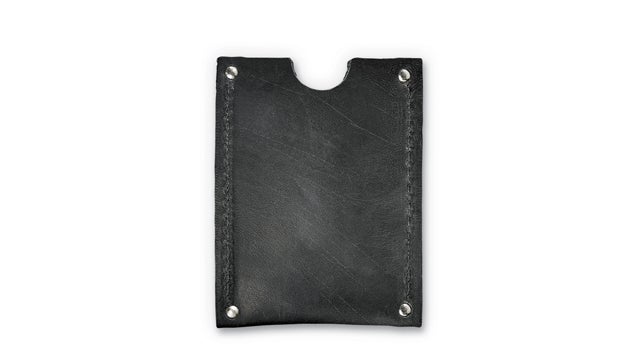 Finding the right buy for a boss or brother-in-law can be tricky. Subtle and classy, Apolis' leather card holder solves that problem handily.
Stonz Original Versatile Booties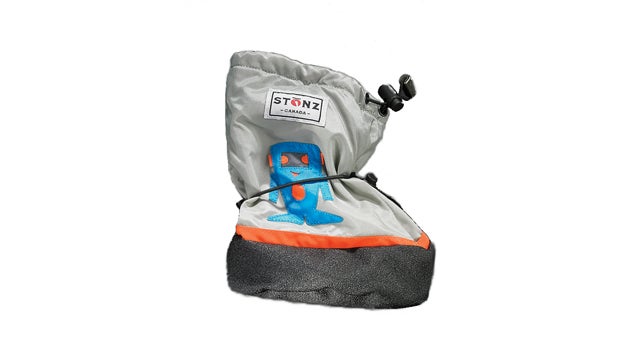 Stonz Original Versatile booties are water-resistant, slip over tiny feet, and stay in place with an adjustable cinch cord. For kids three and up.
Polarmax Double Base Layer Youth Crewneck Shirt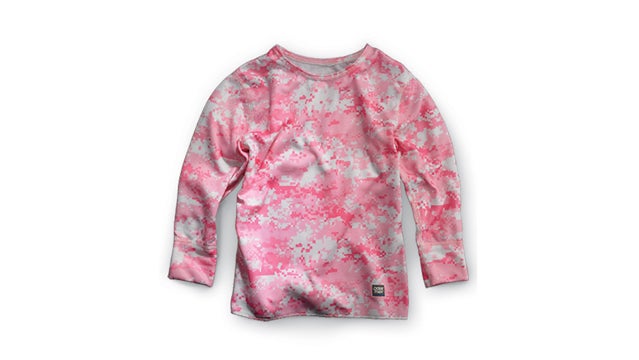 Upgrade your pride and joy's snow kit with Polarmax's Double Base Layer Youth crewneck shirt. The polyester fabric feels like cotton and wicks like a dream.
Pat's Backcountry Beverages Carbonator Eco2 System Kit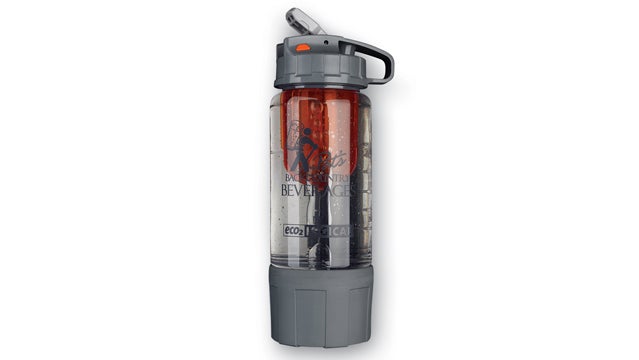 The container in the Pat's Backcountry Beverages Carbonator Eco2 System Kit is about the size of a Nalgene, but a pump on the lid produces fizzy water in minutes. Comes with five flavor concentrates.
Nau Kleen Kanteen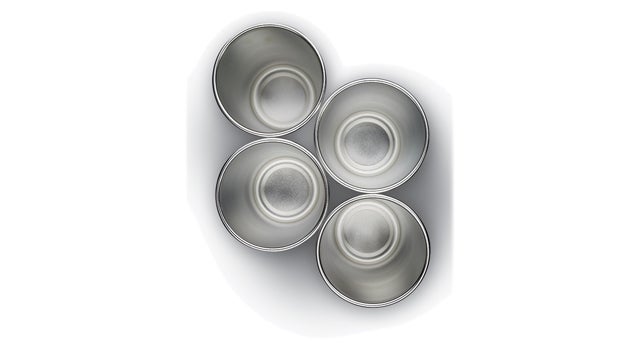 Stainless-steel pint glasses, like the ones Nau and Klean Kanteen partnered up to make, are a great gift for the car camper who has everything.
Knog Blinder 1 Bike Light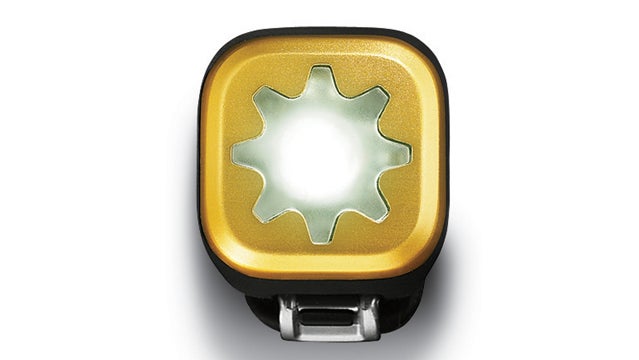 Bike lights are a must-have for any cyclist. The single LED in the Knog Blinder 1 is visible from more than 1,500 feet away, and the shapes—hearts, cogs, skulls—are kinda awesome.
Stanley Vacuum Bottle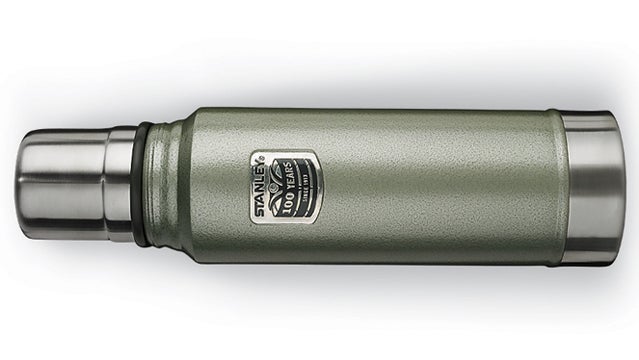 Why mess with a good thing? A hundred years after Stanley's first Vacuum bottle bowed, it's still the best thermos in existence, keeping beverages warm for up to 24 hours.
REI Flash 18 Pack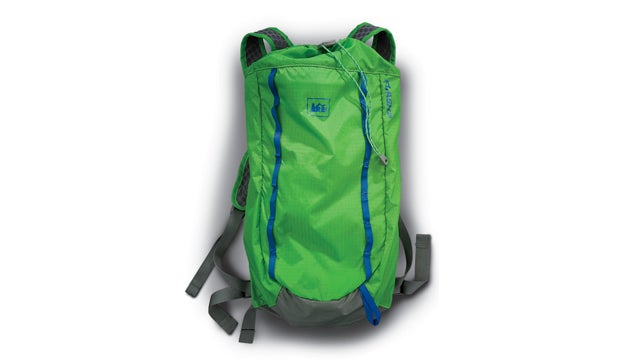 REI's Flash 18 pack has everything you need—18 liters of space, breathable straps, a simple cinching top–and, at the weight of a stuffsack, nothing you don't.
Rapha Drawcord Hat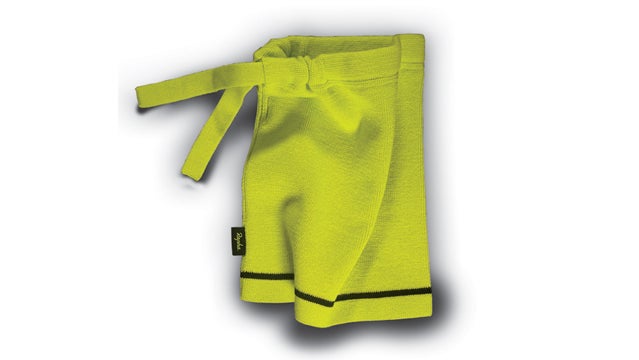 Rapha's heavyweight merino Drawcord hat can be worn on the head or around the neck, keeping you warm on winter rides.
Helly Hansen Warm Boxers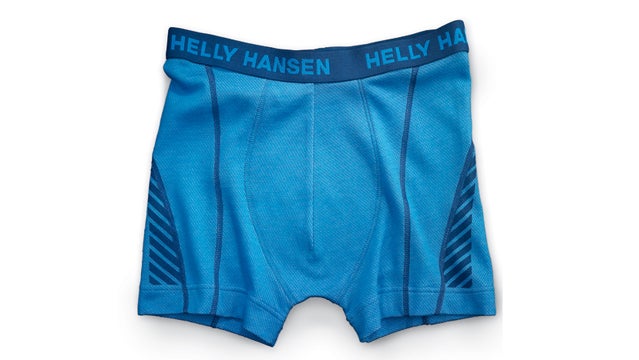 Helly Hansen's Warm boxers use the company's proprietary technology, HH Warm, to wick moisture from the inside while insulating from the outside—exactly what you want when knocking around in low temperatures.
Eddie Bauer First Ascent Interlodge Hoodie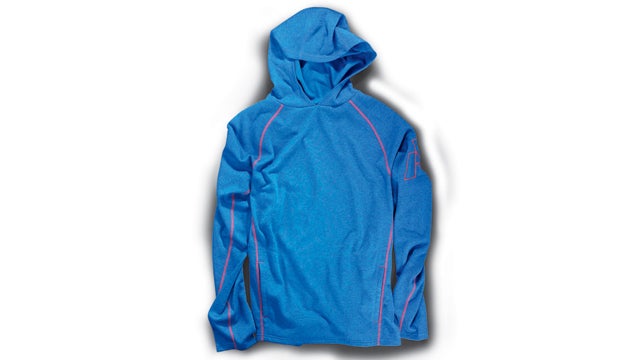 Eddie Bauer First Ascent's polyester-and-wool Interlodge hoodie easily transitions from a midlayer on the hill to your main layer in the lodge.
Koppen Outdoor Kälke Vest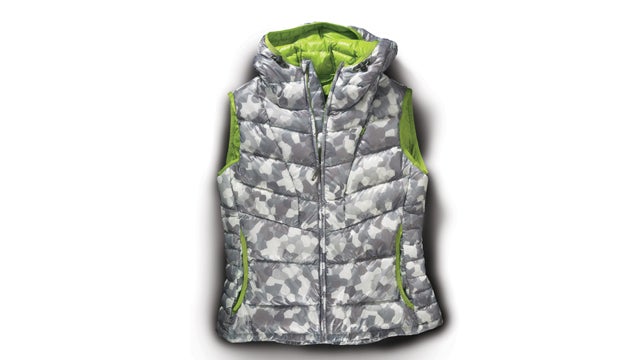 Köppen Outdoor's 650-fill women's Kälke vest is eye-catching. And stretchy fabric at the armholes makes it ideal for cold-weather hiking or as a snug layer under a ski jacket.
Frost River Echo Trail Seat Bag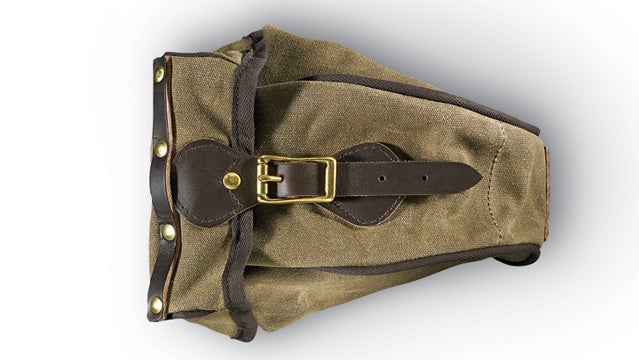 Frost River's Echo Trail seat bag is made entirely by hand on the second floor of the company's shop in Duluth, Minnesota. And like all waxed-canvas products, it will only look better with age.
Silca Pista Bike Pump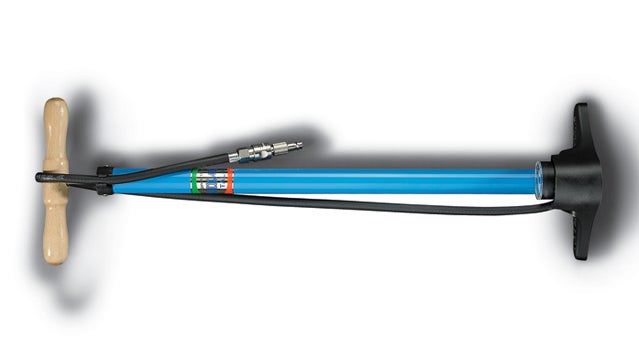 No bells or whistles here: Silca's Italian-made Pista bicycle pump is just plain durable. And because every part is replaceable, you'll never need a new one.
Nobis Eve Knit Fargo Hat
Canadian outer-wear company Nobis has a knack for coming up with fresh designs each winter, and the women's Eve Knit Fargo hat fits the mold. The exterior is wool and acrylic, the interior is high-quality faux fur, and the combination makes for a perfect après-ski beanie.
Grove iPhone 4/4S case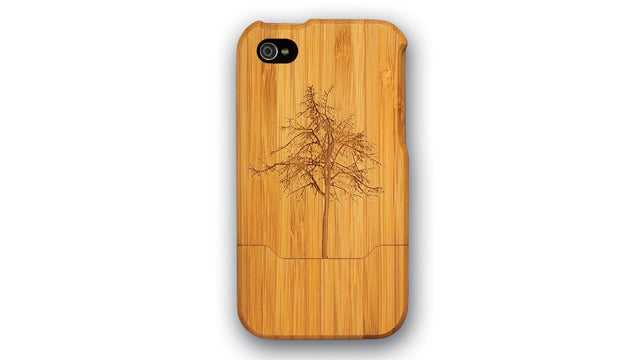 Grove, which crafts gadget cases from sustainable materials, makes everything in its Portland, Oregon, offices—including this tree-engraved bamboo iPhone 4/4S case. Custom designs can be had for just $30 extra.
L.L. Bean 1933 Chamois Cloth Shirt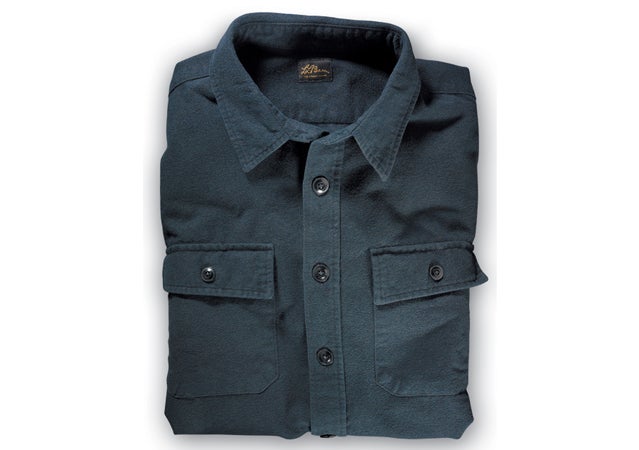 With Portuguese cotton woven into flannel, L.L. Bean's 1933 Chamois Cloth shirt is a near replica of the button-down in its Depression-era catalog. The only update: a slimmer cut.
iStabilizer Cinematic Dolly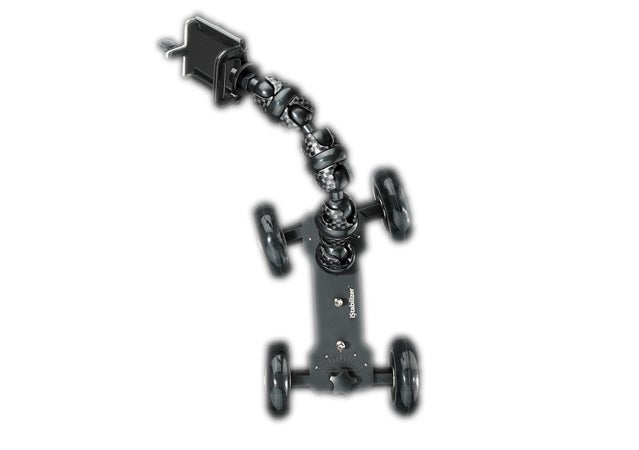 iStabilizer's cinematic Dolly cradles iPhones, iPods, and other portable video recorders, including GoPros, so the auteur in the family can capture sweet tracking shots on a budget.
Quicksilver Ellis Harbor Jacket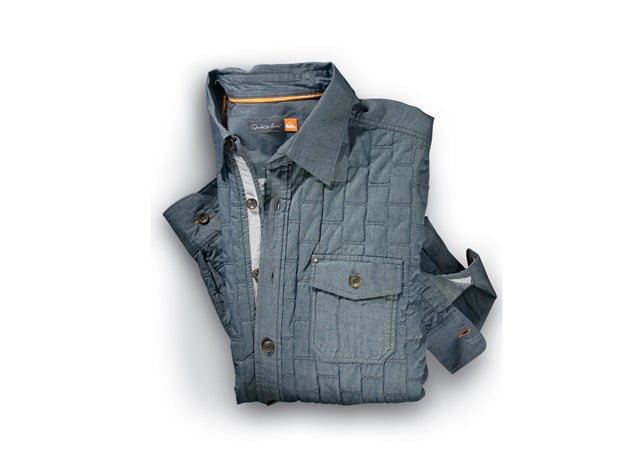 Quiksilver's chambray-and-cotton Ellis Harbor jacket looks like a shirt, but don't be fooled. The quilted insulation and jersey-lined pockets make it warm enough for chilly fall nights.
Timex Expedition Military Field Watch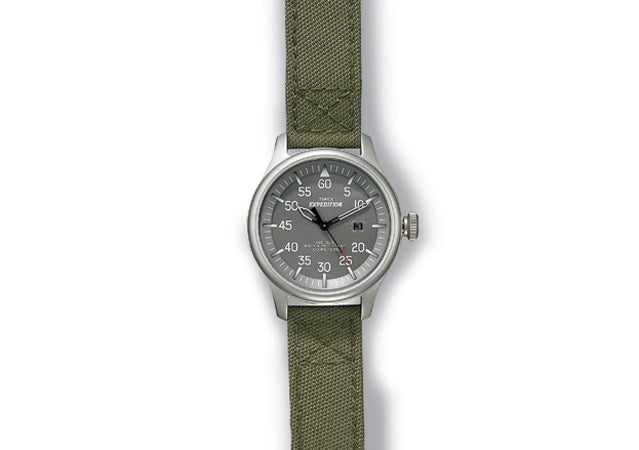 Timex's Expedition Military Field watch strikes the right balance between rugged and office appropriate: it's water-resistant up to 100 meters, and the classic canvas band goes with everything.
Ahearne Custom Engraved Flask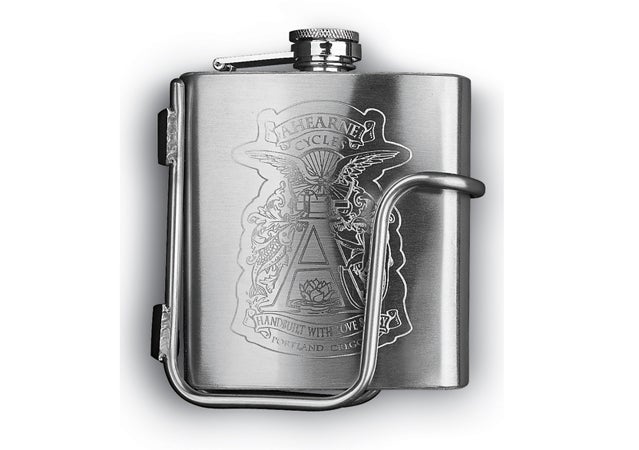 There are two kinds of people in the world: those who think a flask on a bike is a great idea and those who don't. For the former, get Ahearne's Custom Engraved flask. The included mount attaches to a frame just like a water-bottle cage.
The North Face Mack Moto Jacket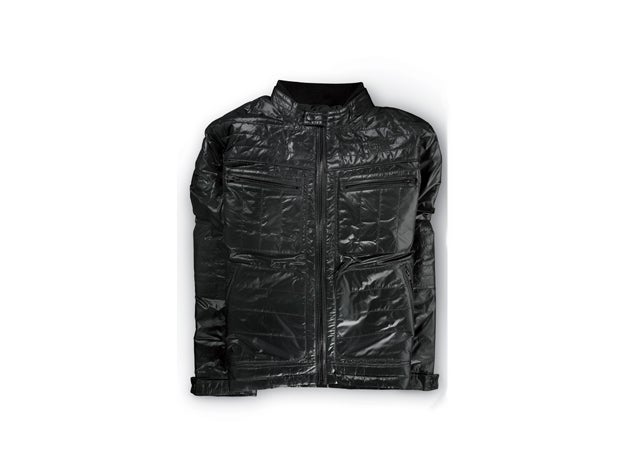 The shiny, lightly insulated North Face Mack Moto jacket looks like it was designed for a night on the town. But with a DWR coating on the nylon exterior, it's also water-resistant enough to keep you dry in a snowstorm.
Garmin eTrex 10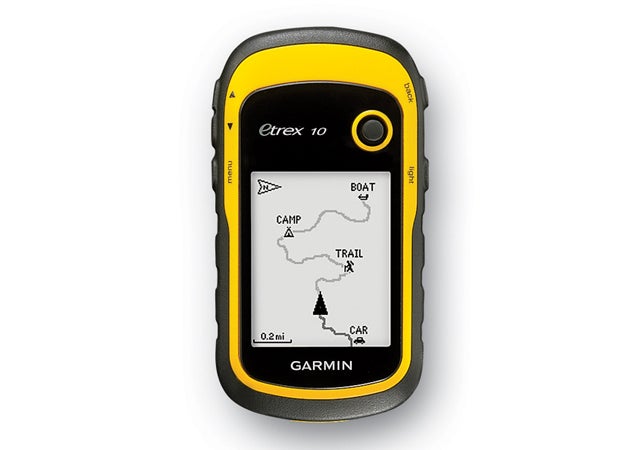 You could spend five times as much on a whizbang GPS, but if the backpacker in your family just wants to map hiking routes, Garmin's eTrex 10 gets it done.
Blundstone 268 Slip-On Boots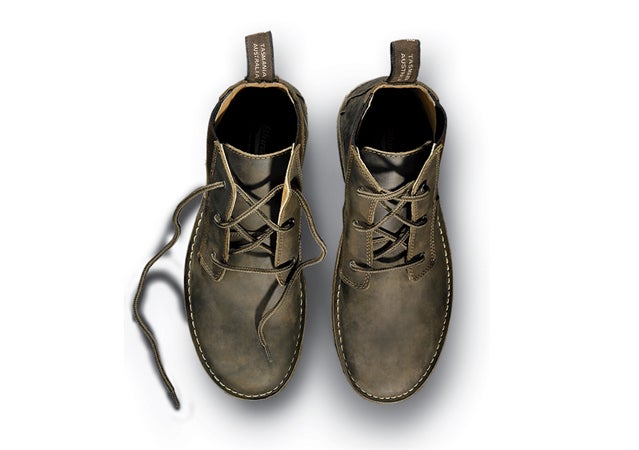 Because their burly out-soles can handle just about any abuse—and because they look good enough to wear to fancy dinners—Blundstone's slip-on boots have long been popular around the office. Now, with the 268, you get all that plus laces.
Bose SIE2i Earbuds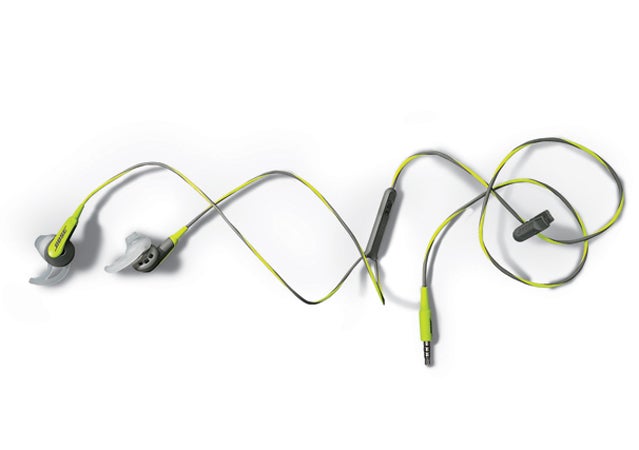 The exercise-friendly Bose SIE2i earbuds are expensive, but the audio is ultra-crisp, and they won't budge from your ears on jarring trail runs. The ones shown here, with integrated remote control, are designed for iPhones and iPods; a device-neutral version, the SIE2 ($120), is available, too.
Mountain Khakis Utility Bag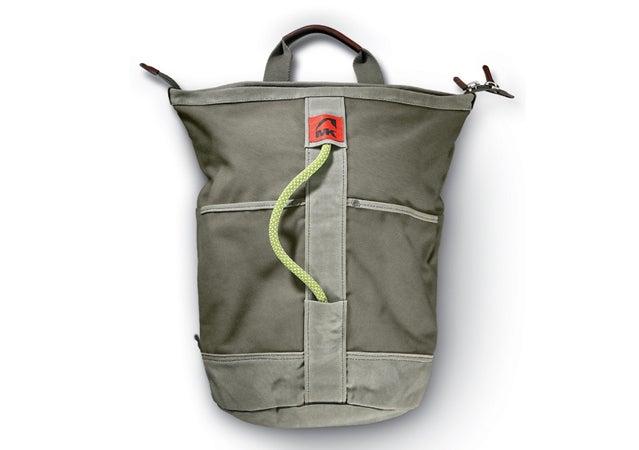 Mountain Khakis' Utility bag is made of thick waxed canvas, and the handle is recycled climbing rope, so it's both durable and tasteful.
Patagonia Wool Cask Crewneck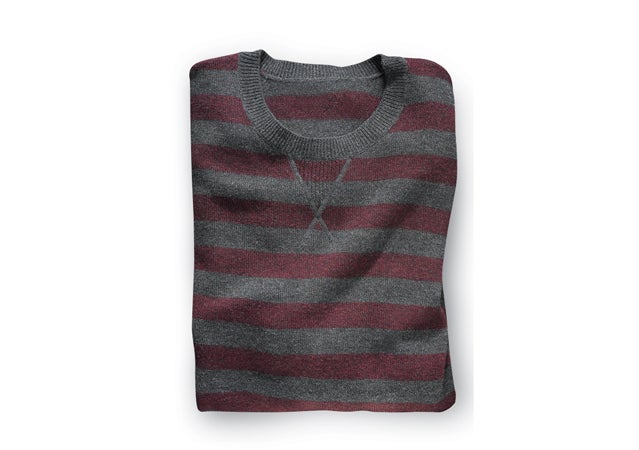 What are the holidays without sweaters? Patagonia blended wool and cashmere for the Wool Cask crewneck, for increased warmth and comfort.
Mountain Hardwear Hydra Pro Gloves
Two technologies combine to make Mountain Hardwear's Hydra Pro gloves the most waterproof we've tested. And with heavy fleece insulation, they're great for skiers and winter alpinists.
Bluesmiths Shorts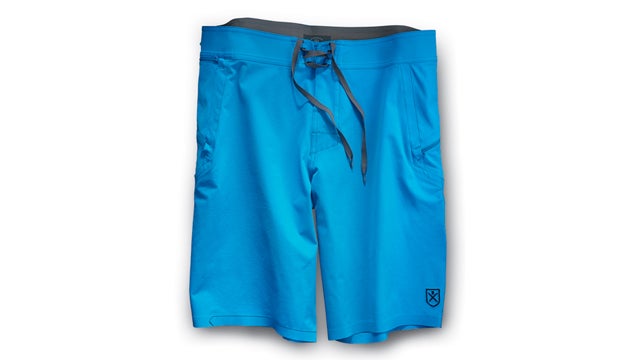 It's slightly insane to spend this much on boardshorts, but Bluesmiths' really are the nicest we've ever worn. Cut from quick-drying Schoeller fabric, they look and feel twice as good as your average boardshorts—and will last twice as long.
Braven 625s Portable Speaker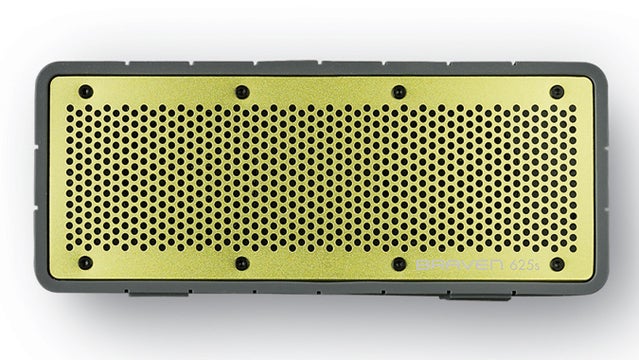 Braven's armored 625s portable speaker plays up to 16 hours of music on a charge. It also comes with a drybag, so it'll go everywhere you go, rafting trips included.
Lazer Helmet and GoPro HD Hero2 Camera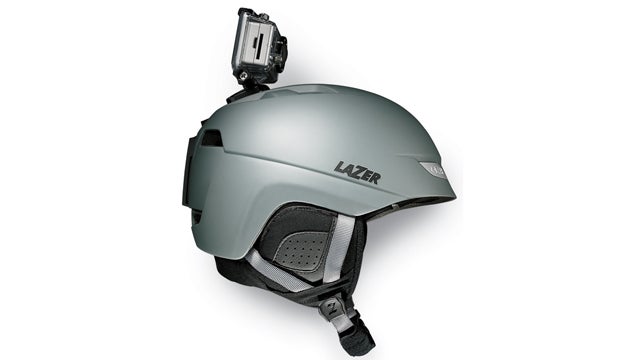 It's about time. The Lazer Effect helmet features an integrated GoPro mount, the first to do so. Score extra points with the budding Warren Miller on your list by giving the helmet and GoPro's HD Hero2 camera ($300) as a pair.
K2 Backside Pilchuk Kit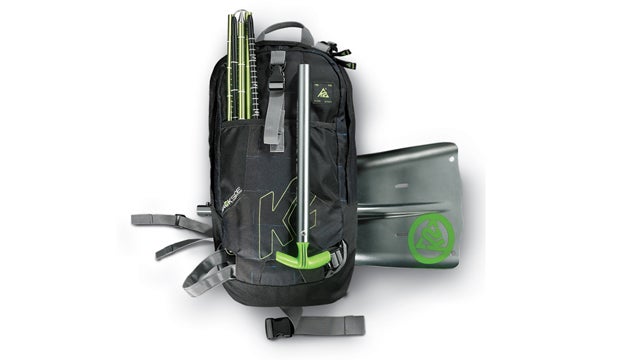 K2's Backside Pilchuck kit is a great gift for backcountry newbies. The 11-liter pack, just big enough for skins storage and a few extra layers, comes with a shovel and probe. Complete the kit with one more mandatory item: a beacon, like Backcountry Access' Tracker DTS ($240).
MSR Flex-4 Cook System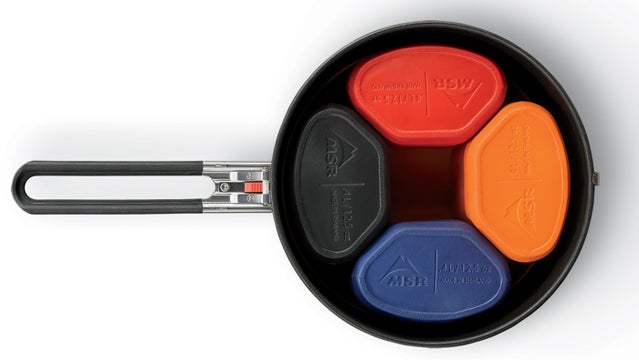 MSR's four-person Flex 4 cook system is exactly what you want when camping: four stainless-steel mugs, four plates, two pots, one handle, and two lids. And it all fits together like a set of Russian nesting dolls.
Dzierlenga F+U Tree Swing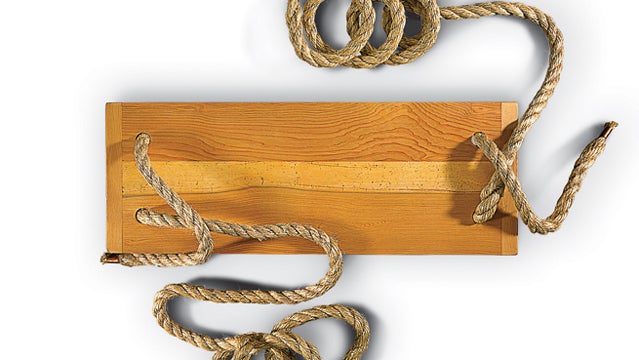 Backyard swings put a smile on everyone's face. And Dzierlenga F+U's tree swing is the most beautiful we've seen. The wood is cedar, the rope is Manila, and your kids or grandparents will love the combination.
Sony Action Cam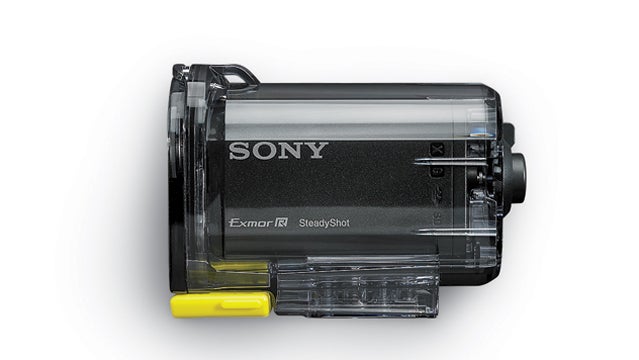 Sony's rugged, waterproof Action Cam is the company's first foray into wearable video cameras. While its size and specs make it comparable to a stock GoPro, two key features set it apart: on-board Wi-Fi and digital stabilization.
Revo Windspeed Sunglasses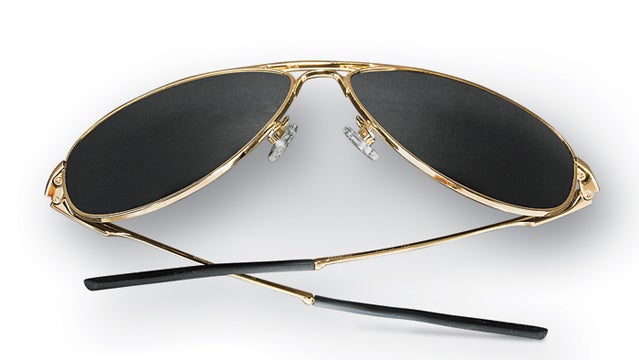 Revo's polarized Windspeed sunglasses are tricked out with adjustable nose and ear rubber and crystal-clear, scratch-resistant lenses. Plus, aviators look good on just about every head shape.
Therm-a-Rest LuxuryLite Ultra-Lite Cot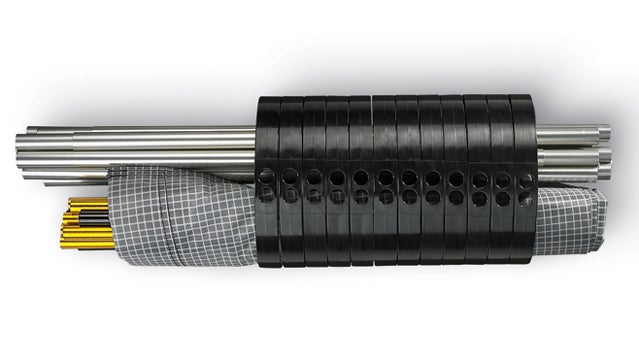 Therm-a-Rest's LuxuryLite Ultra-Lite cot is the size of a roll of tent poles and weighs under three pounds—small and light enough to take into the backcountry.
Pendleton Heroic Chief Blanket
Inspired by a vintage Native American design, Pendleton's wool-and-cotton Heroic Chief blanket makes for a cozy fireside companion.
Soul Poles Bamboo Ski Poles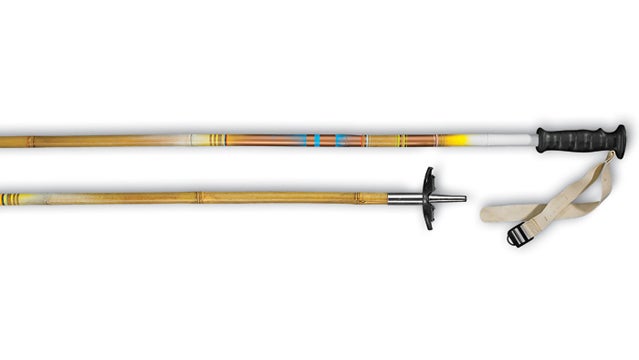 The paint job on Soul Poles' LTD Edition bamboo ski poles comes courtesy of California artist R. Nelson Parrish. Too flashy? Get them unadorned for $125.
Panasonic HX-WA2 HD Camcorder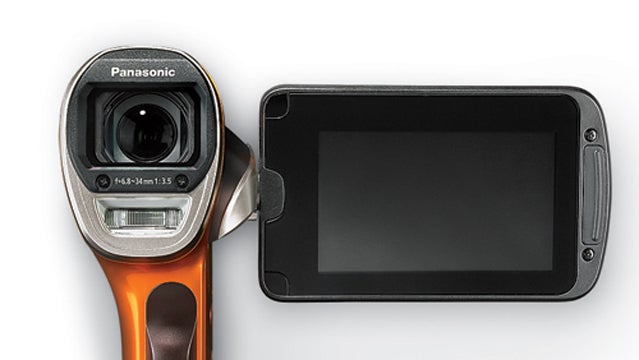 The Panasonic HX-WA2 HD camcorder was designed with aquatic play in mind: it shoots hi-def video up to nine feet underwater. It also captures 14-megapixel stills and comes with a powerful 15X zoom.
Olympus Tough TG-820 iHS Camera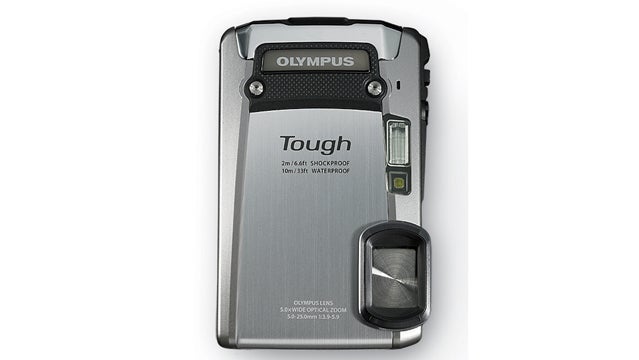 Buying a waterproof, dustproof, shockproof camera used to mean trading image quality for durability. The armored Olympus Tough TG-820 iHS bucks that trend. Not only can you sink it three feet underwater, but it shoots 12-megapixel stills and hi-def video and can be hooked up to any HDTV.
Bending Branches Navigator Paddle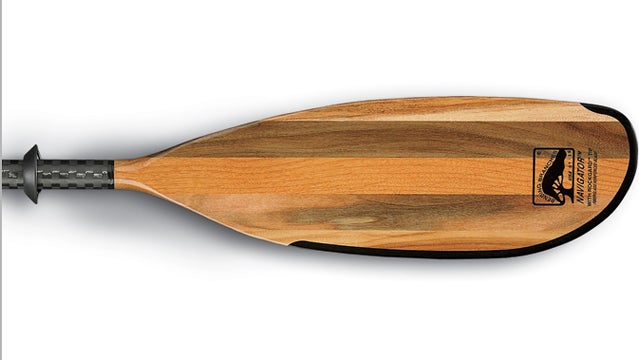 Bending Branches' Navigator paddle is one of the most beautiful sea-kayaking paddles we've ever seen. Its black-willow-and-carbon-fiber shaft is ultralight, and its fiberglass-enforced blade is ultra-durable.
Tivoli Model One Bluetooth AM/FM Radio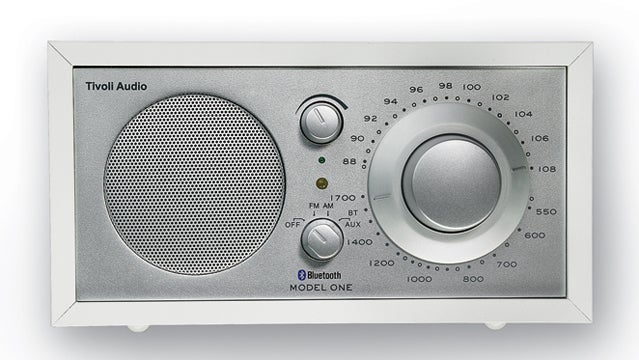 Tivoli's Model One Bluetooth AM/FM radio may look retro, but the technology is anything but. A quick turn of the knob lets you play music directly from any Bluetooth device through the Model One's high-quality speaker.
Atlas Elektra 9 Snow Shoes
We're big fans of starter kits like Atlas Snow-Shoe's women's Elektra 9 Series. It includes telescoping poles, beginner shoes, and intuitive bindings with virtually no learning curve.
Tesla Model X Electric Car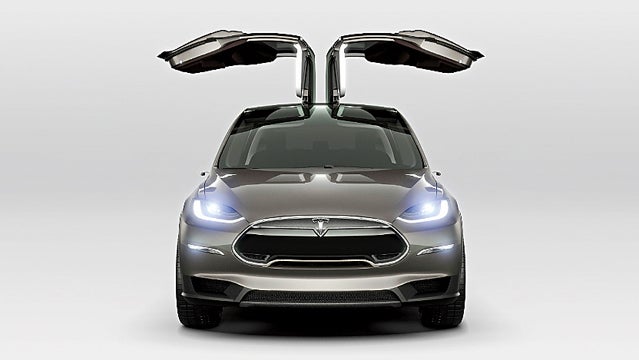 There's naughty, there's nice—and then there's positively beatific. With its gull-wing doors and room for seven, Tesla's sleek Model X electric car is for the angel on your list. The one with the lead foot. (Note: delivery isn't until 2014.)
Salomon Enduro 800 LX Skis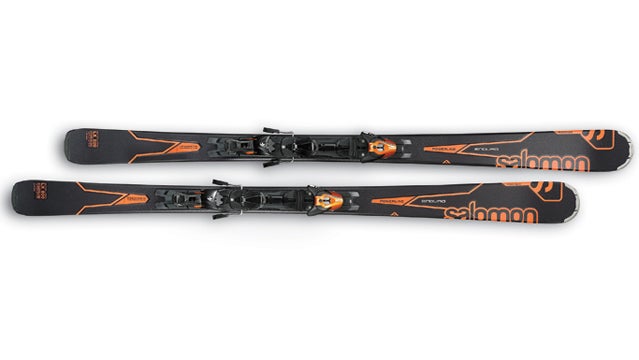 A high-end package deal like Salomon's Enduro LX 800 skis and Z10 bindings can cost twice as much as this one. It's the ideal setup for skiers who mostly rip groomers.
St. Germain Linus Bike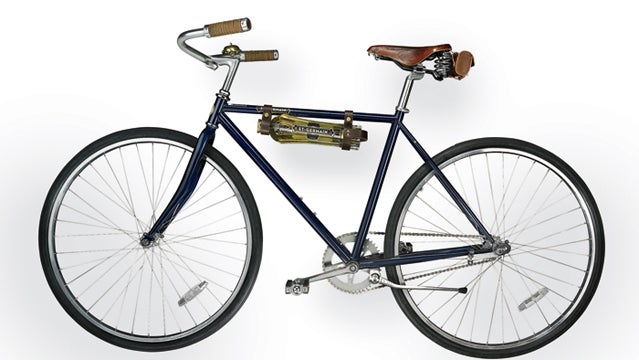 The makers of St. Germain—a liqueur derived from elderflowers handpicked in the Alps—teamed up with city-bike brand Linus for this limited-edition single-speed. It features a Brooks saddle, coaster brakes, and a bit of boozy flair in the form of a leather bottle holder.
Bergans Sastrugi Jacket
In an independent thermo-graphic test of 18 jackets, Bergans' 750-fill down Sastrugi stood out from the rest. The price reflects the quality, so purchase with confidence: this is the warmest jacket in its class.
Trending on Outside Online