Winter Gear Blair Braverman Doesn't Hate
Our most skeptical tester on the products that changed her mind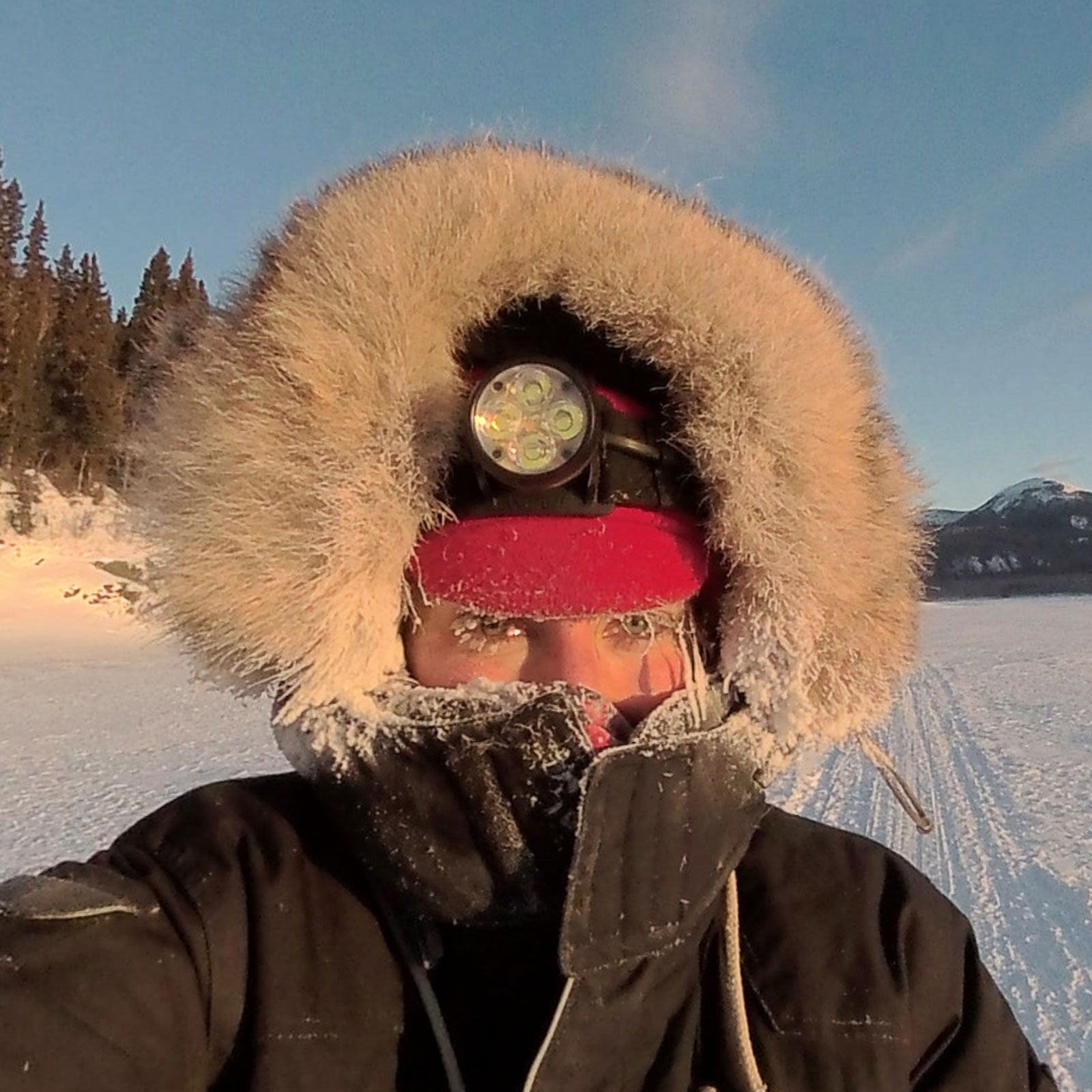 Heading out the door? Read this article on the new Outside+ app available now on iOS devices for members! Download the app.
Over the past 12 years, I've lived and trained in wilderness from Norway and the Yukon to Wisconsin's Northwoods, and along the way I've developed some pretty strong biases against certain kinds of gear. In general, I'm guided by the principles of comfort and laziness: outdoor expeditions are plenty challenging already without adding stiff clothing or extra chores to the list, and a gal can try only so many restrictive soft shells before deciding that soft shells aren't for her. But every now and then, I encounter gear that shines in its category—nay, transcends its category—and makes me reconsider my crabby prejudice. Start with these, and you'll never even get crabby in the first place.
I Hate Stuffing Sleeping Bags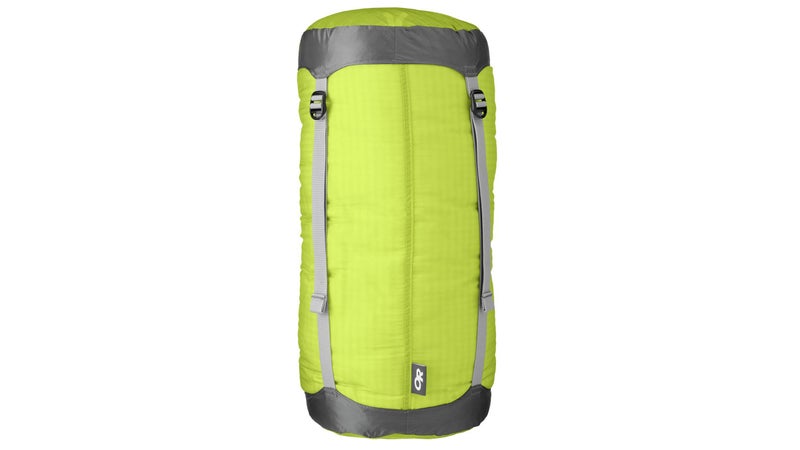 Recently I was a part of a bizarre film-shoot thing that involved both dunking in frigid water (which I hate doing) and pulling a sleeping bag out of a stuffsack—which meant that in between takes, I had to put the sleeping bag back in the stuffsack. This was, to be honest, my personal hell. I go to great lengths to avoid packing sleeping bags, whether that means strapping them to the outside of my dogsled or simply hauling the bags around loose, dragging them like a wedding-dress train wherever I go. There's just something about the whole stuffing process—the sack always slipping away, the weight of the bag flopping around, the awkwardness of trapped air, the final dough-punch of trying to get the whole thing cinched shut for once—that makes me want to give up and stay in bed, or maybe move to an apartment in the city.
The problem is, you can't avoid it forever. Sometimes you just gotta stuff your sleeping bag.
I ordered Outdoor Research's Ultralight Compression Sack with trepidation. I tried the biggest (35L, which is roughly the size of a five-year-old child) and, though I'll often be using more reasonably sized sleeping bags, I tested it with the bulkiest one I have: a cheap synthetic extra-wide (room for dogs) rated to minus 20 degrees, a.k.a. An Enormous Mess. Seriously, whatever sleeping bag you have, it's smaller than this thing. And I started to stuff it in the sack. And then…it was stuffed in the sack. No flopping. No frustration. No sore knuckles from punching the whole thing fruitlessly. I cinched the bag down, and heaven and earth aligned.
With smaller sleeping bags, the whole process is even easier. The bag practically packs itself. The difference is the size, and particularly the mouth size: having a big stuffsack makes everything easier, and this one is definitely bigger, and more thoughtfully designed, than whatever came with your sleeping bag. The downside to a huge-ass stuffsack, even an ultralight one, is extra weight, so I wouldn't recommend this for through-hiking (well, unless you really hate stuffing sleeping bags—honestly, for me, the added ounces might be worth it). But the OR sack is made with extra-light fabric, so it only weighs five ounces, despite the size. No more tears. I'm never going back.
---
I Hate Soft-Shell Jackets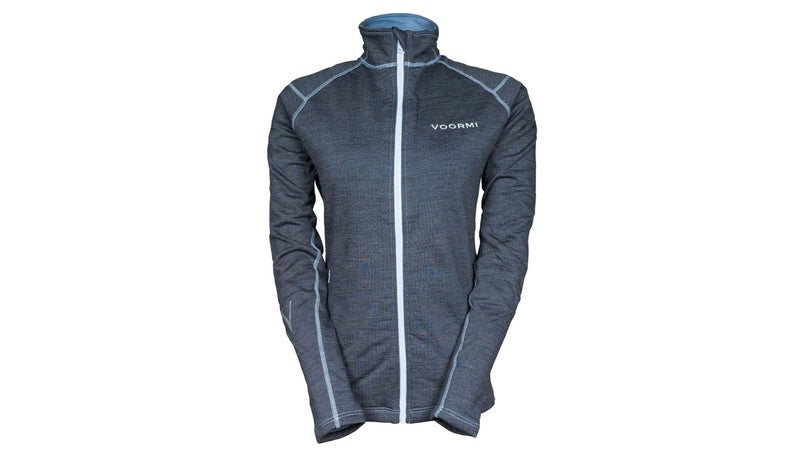 In general, I view soft shells as having the worst of both worlds: the stiffness of a coat, but without the versatility and warmth of a windbreaker-and-sweater combo. They tend to limit freedom of motion without adding significant warmth, and if you get cold and add another layer on top, you're basically in a straitjacket. In general, I should probably admit I'm disappointed in any clothing that doesn't feel like leggings.
There is, however, one exception to my soft-shell rule. I've used Voormi's Women's Drift Jacket for two years now. It transcends the oversaturated soft-shell genre and achieves a category of its own. It's a perfect layer for fall days when you need a bit more warmth than a hoodie offers but are trying to hold out on busting out your parka. I wear mine over a hoodie on chilly days, and it's just water resistant enough to keep me comfortable when I'm working outside in a drizzle.
Voormi clothing is designed as workwear for manual labor, and it shows: the special nylon-coated wool has held up perfectly through fence building, trail clearing, and countless puppy teeth. Plus, it washes beautifully. When it's clean, I'll even wear it over a dress, and I feel like a sporty-yet-feminine action hero from a low-budget cult classic. Although $249 is expensive for a midlayer, in this case it's a fair price for all that the Drift delivers. This is my go-to three-season jacket, and I expect to get another ten years out of it at least.
---
I Hate Gloves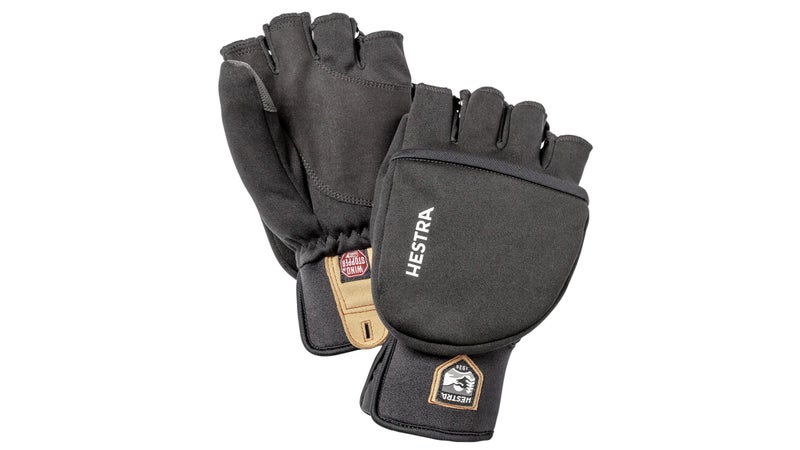 I hate wearing gloves. They turn my fingers claustrophobic and make every task ten thousand times harder. In general, I'd rather risk frostbite than bumble around trying to do things (like stuff sleeping bags) with oven mitts over my fingers. In fact, I did get frostnip on my fingertips this winter while avoiding gloves in minus-30-degree temps, and it stung and was uncomfortable, but I'm not actually sure it was more uncomfortable than wearing gloves.
Unfortunately, frostbite is cumulative—your tissue becomes more sensitive after repeated exposures—and I'm hoping to spend many more winters outside while still retaining the use of my fingers, thank you. So I've resigned myself to hand protection, and Hestra's Windstopper Pullover Mitts are my weapons of choice.
Unlike most convertible mittens, which combine the bulkiness of mittens with the poor insulation of gloves, these actually work: they keep your fingers warm and accessible at the same time. Tuck your fingertips into the hood and you have a mitten that will keep your hands comfortable in temps down to zero, even in brisk wind, with a fleece liner that feels consistently warm to the touch. Flip the hood back when you need your fingers for tasks; the snug fleece traps heat around your palms and wrists, so it's easier to re-warm your fingertips when you're done. Hidden magnets keep the hood in place, and a neoprene cuff fits your wrists like a hug. They even dry quickly over a campfire. Don't tell anyone—I'm trying to preserve my reputation—but I don't hate these mitts at all.
Lead Photo: Blair Braverman