The Durable Gear One Wildland Firefighter Swears By
Not only do we use this stuff for 130 days every summer—we're not exactly nice to it in the process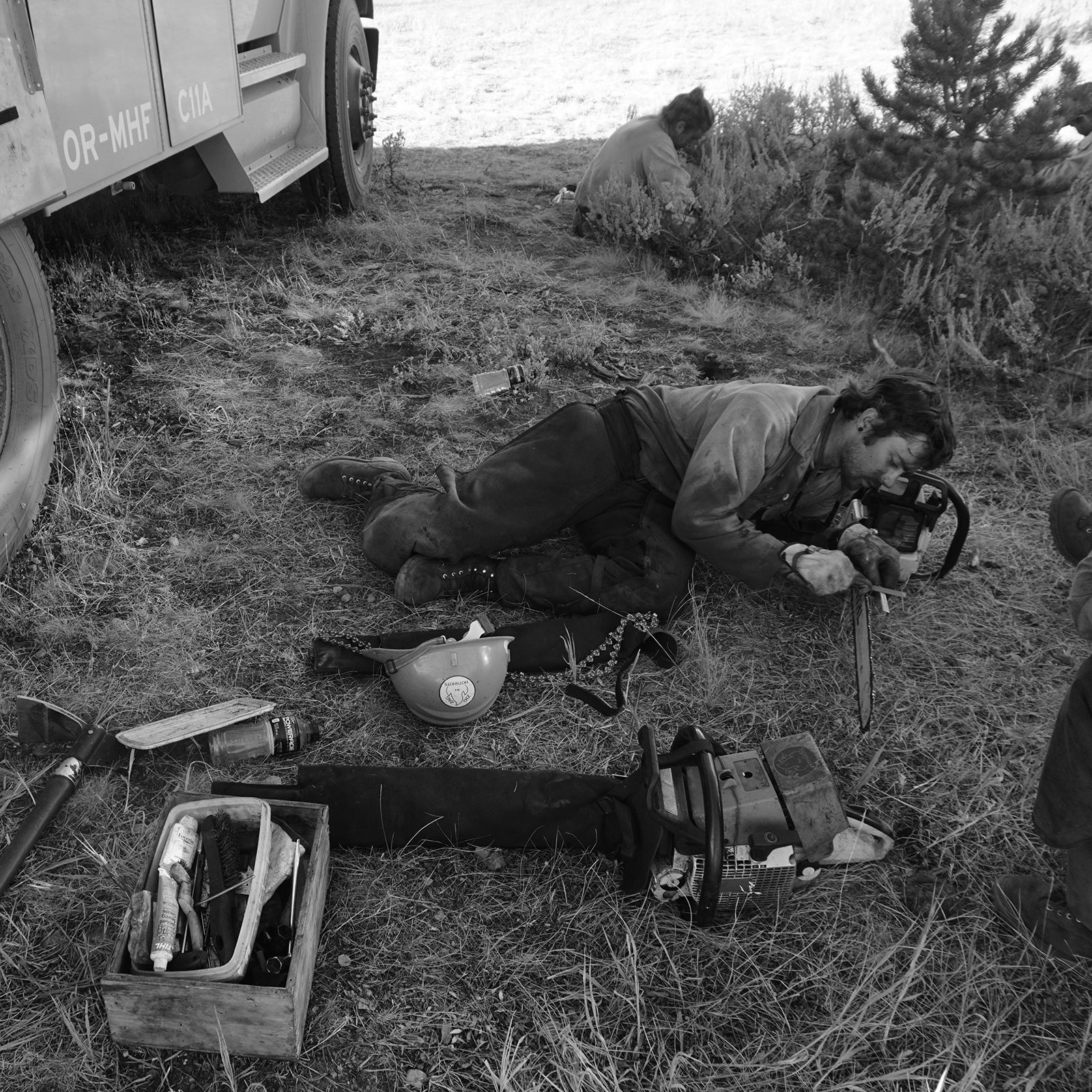 Heading out the door? Read this article on the new Outside+ app available now on iOS devices for members! Download the app.
I worked as a wildland firefighter for the U.S. Forest Service for four summers, the past two with a hotshot crew of 20 experienced firefighters who travel all over the country and spend most of the "summer" (April through October) sleeping on the ground and digging fire lines in extreme temperatures and rough terrain. 
The government issues any equipment that is absolutely necessary to do our jobs, but we also rely heavily on our own personal kits for extra comfort. We're not exactly nice to this gear; we subject it to 16-hour days in heat, smoke, and dust, and when we're not using it, it's often shoved into a duffel bag. Having these items break during the summer is inconvenient at best and could negatively affect your productivity at worst (like when your sleeping pad deflates halfway through a 14-day assignment and you're camped in a place only accessible by helicopter). Because of scenarios like this, there's added dependence on our gear. After four seasons of trial and error, these were the items I knew would last, no matter how much I abused them. 
Icebreaker Merino 175 Everyday Short Sleeve Crew ($70)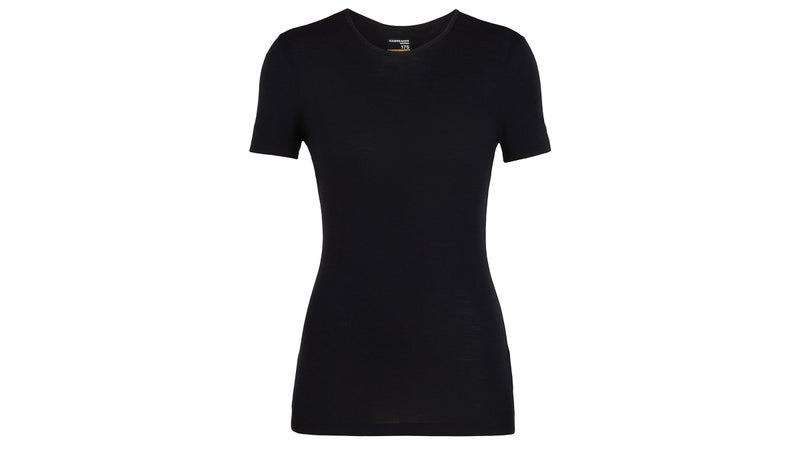 While I've spent a good number of days working in a cotton T-shirt under my "yellow" (the bright, long-sleeved fire-resistant shirt we wear while on the job), this merino piece from Icebreaker has taught me that wool is the way to go. 
With no polyester, spandex, or nylon to hinder the crew's natural breathability, the wool cuts down on odor and clamminess by wicking away sweat and drying quickly—and less stink means you can get away with fewer washings. (Microbes have a harder time clinging to wool than to synthetic fibers.) This is helpful when you use the same two shirts for a couple weeks straight.
While other merino wool base layers I've used have effectively disintegrated—developing numerous holes and shedding more and more material after every washing—the two Icebreaker tees I bought three summers ago became my day-to-day mainstays. Neither has a single hole to show for it, despite months of sweat, sawdust, and getting shoved into and pulled out of my bag every day. 
---
Therm-a-Rest Women's ProLite Sleeping Pad ($95)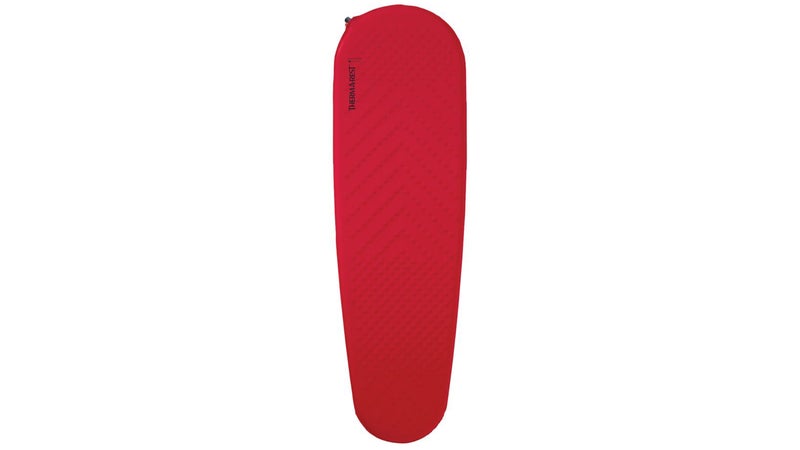 Made with a 50-denier ripstop polyester, the women's ProLite strikes a good balance between tough and packable. At 11 by 4 inches in the stuffsack, it left space in my duffle for other gear, and weighing in at just over one pound, it's Therm-a-Rest's lightest self-inflating mattress for women. Most important, though, it didn't pop a hole or break a seam in four years of heavy use, including many nights of sleeping atop it on rodeo-arena floors, soccer fields, and rocky ridgelines deep in the backcountry.
---
Sea to Summit Aeros Premium Pillow ($43)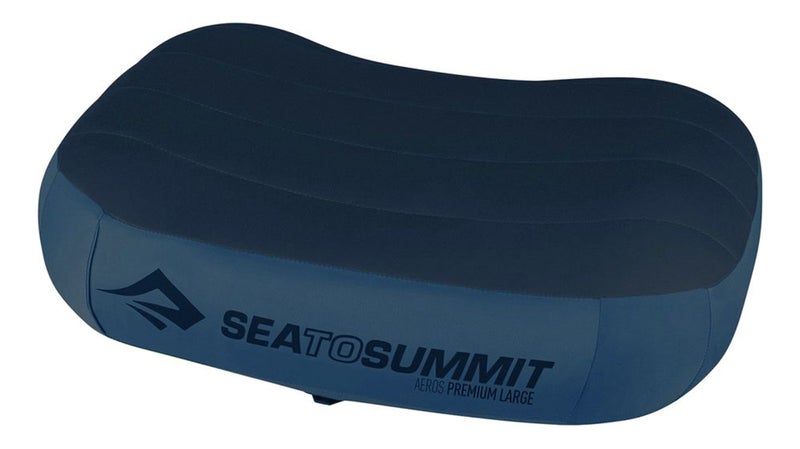 Probably the best $43 I've ever spent, the Aeros Premium gave me a comfortable place to lay my head in the buggy on the way to fires, and it provided an added cushion for the months I spent on the ground. It's incredibly light (2.5 ounces) and packed down small enough to shove into any open corner of a duffle bag (or my carry-on while traveling). I dig the plush outer lining—its surface was much warmer and cozier than the bare polyester versions I've used in the past, which were only a small improvement compared with using a bunched-up rainjacket for a pillow. Sea to Summit doesn't recommend machine-washing the Aeros, but I slept on it with a dirty face and unwashed hair, so I cleaned it by hand after every fire assignment for two years. After dozens of washings, I haven't noticed holes or substantial wear and tear or had any issues inflating it.
---
Suncloud Cinco Sunglasses ($50)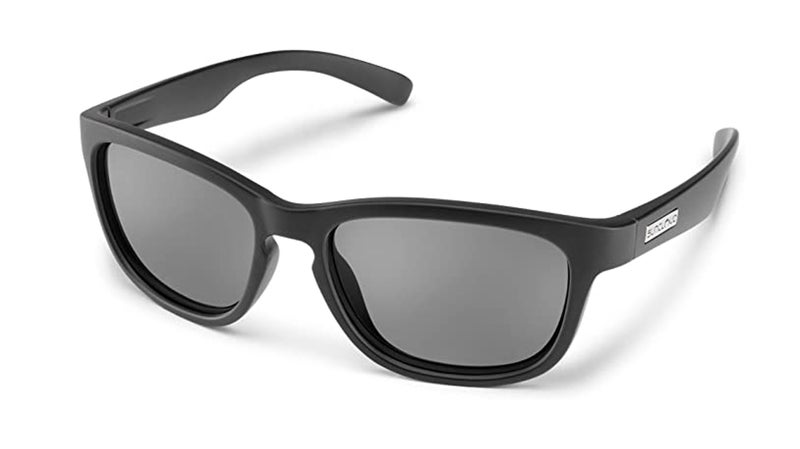 I'm a terrible sunglasses owner. I always seem to lose the ones that fit my face perfectly or break the ones that cost a quarter of my paycheck. That's why practicality and affordability are now my biggest priorities when I'm shopping for a new pair. At just $50, the Cinco vastly exceeds what you'd expect from midrange shades. The lenses are polarized (which isn't necessary for fire work but is very helpful for fishing on my days off), and the frames are made of a durable nylon material called Grilamid, which is more flexible than plastic. Unlike some of the gas-station options I've used in the past, the Cinco never fogged when my face was soaked in sweat. They've withstood a whole gauntlet of mistreatment, such as regularly wiping them with dirty leather gloves, accidentally sitting on them, and, worst of all, placing them in the same pocket as my knife.
---
Arc'teryx Atom LT Hoody ($260)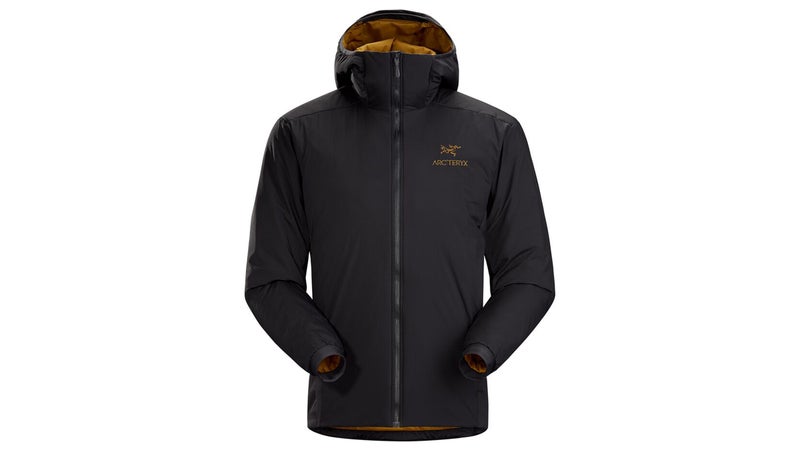 If there's one piece of gear that has turned me into an insufferable gear bragger, it's the Atom LT. I've spent six years with it and adore it more than any piece of apparel I've owned. It kept me comfortable on cold mornings at fire camp and serves as the perfect midlayer while skiing. The 100 percent nylon shell (which has light waterproofing for drizzly days) is still durable enough to withstand a few knicks while sharpening a chainsaw. Its synthetic insulation maintains its warmth when wet, and the stretchy fleece side panels along the torso and under the arms lend more breathability than you'd get from a down jacket—and that means less sweat when the temperature rises or the hike gets steeper. It stuffs into its own pocket for easy transport, and while the price might be a deterrent for some, I've never had a more apt use for the phrase "Buy it nice or buy it twice" than I have with this hoodie. 
---
Drew's Boots Women's 10-Inch Brown Roughout ($399)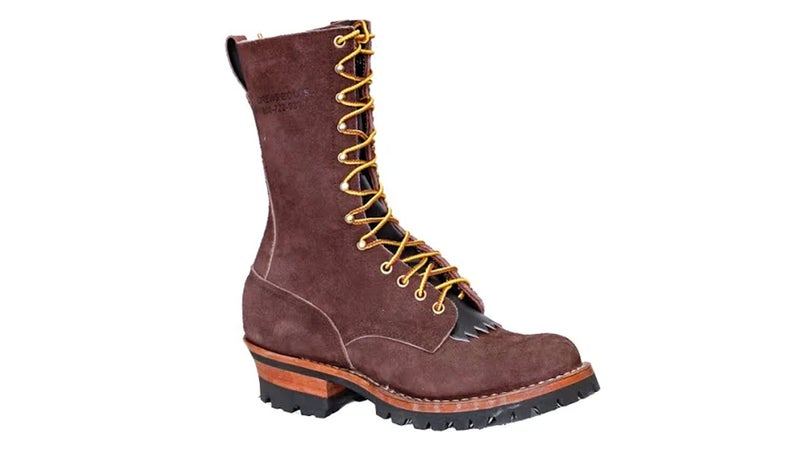 There are many fire-boot builders, but Drew's is my personal favorite and go-to brand. The Brown Roughout has a narrow footbed, so it's sized truer to the shape of a woman's foot and not simply converted from a men's sizing chart. Drew's boots are also made of a softer leather than other popular fire boots, which amounts to a quicker break-in time and fewer blisters. One consequence of this build is a shorter life span—I usually get two fire seasons out of a pair of Drew's before the footbed blows out or the Vibram sole wears down. That said, a huge benefit of buying hand-built leather boots is the ability to have them resoled at a substantially lower cost than a new pair would ring you. 
---
Fits Tactical Socks ($24)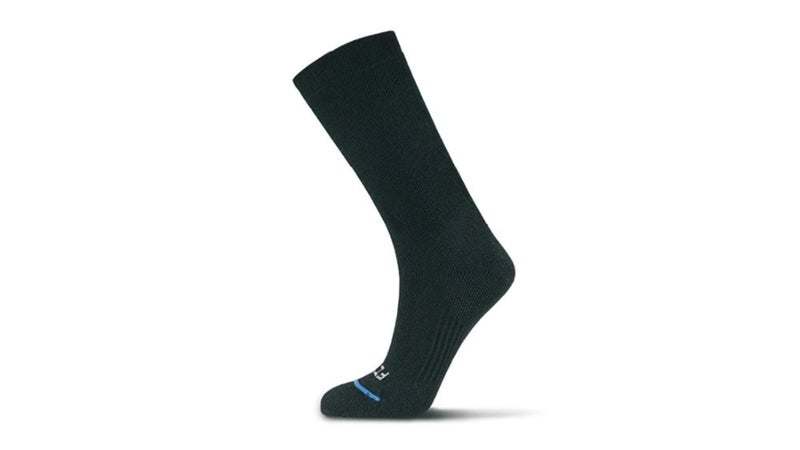 You'd be hard-pressed to find a wildland firefighter who doesn't have a very strong opinion about socks. My pick? The Fits Tactical model. Good socks are crucial when wearing a rigid leather boot like Drew's, White's, or Nick's. With fire boots like these, it's often said that it's not the boot that gets broken in but your foot, so a durable pair of socks that fit well is sometimes just as important as the boot itself, especially when it comes to avoiding blisters. I've ruined a lot of socks in my time as a firefighter—by breaking in boots, logging long miles, or succumbing to heel slippage—but I have yet to blow a hole in a pair of Fits. Credit its tough wool-polyester blend and the extra padding in the heel, toe, and arch.
---
SaltStick Plus Salt Capsules ($30)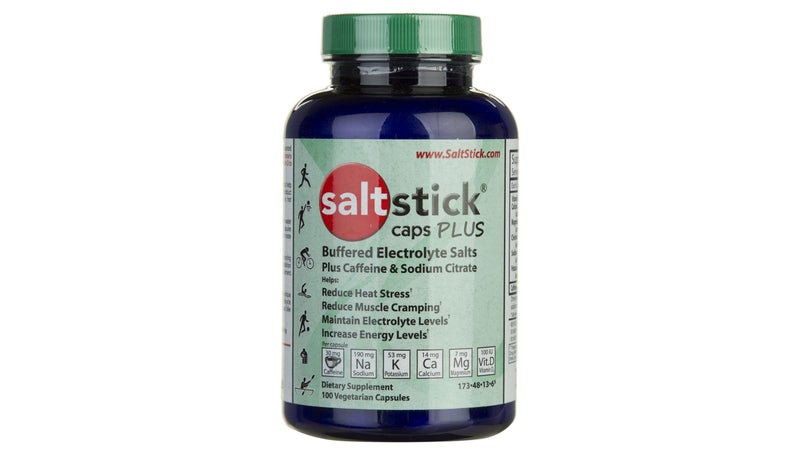 Sometimes no amount of goo, bars, tabs, or glorified sugar water will replenish all the electrolytes you're losing as you hike, use a chainsaw, or swing a tool in extreme heat for up to 16 hours straight for many days in a row. On high-output days, salt pills are the ticket. But SaltSticks aren't traditional salt pills; each has a relatively low dose of sodium (190 milligrams, which is only 8 percent of your recommended daily amount), along with magnesium, calcium, and potassium to cover your other electrolyte needs, plus caffeine for a little energy boost. Though not recommended for people with high blood pressure, kidney issues, or anyone not dumping loads of sweat every day, salt pills—along with copious amounts of water, of course—kept me feeling well-balanced and hydrated amid some of my hardest, longest, and sweatiest shifts.