Readers Hate Bad Women's Gear As Much As We Do
Gearmakers: We want tough, technical products that actually fit
Louis Arevalo(Photo)
Heading out the door? Read this article on the new Outside+ app available now on iOS devices for members! Download the app.
On February 14, we asked our readers in a Tweet and Facebook post what they wish gear companies would do better for women. Turns out, there are a lot of complaints. From tiny pockets to 50 shades of pink, female athletes are still fed up with the gear that's made for them and the way gear companies sell it to them.
This is nothing new. As executive editor Axie Navas and contributor Meaghen Brown wrote back in 2015, "Treat us with the same respect afforded us in the field, and give us the gear that lets us tackle any line or trail we want."
Three years later, it seems like a lot of gear companies still haven't received the message, so let us be clear: enough with the pastels, poor fits, and only marketing beginner gear to women. We can climb, run, ski, and ride just as hard as the men who buy your products—and we don't want to wear clothes that make us feel like toddlers or smaller versions of men while we do it.
The bottom line: gear companies, you still have a long way to go, and our readers have a few tips on where you can start.
The Women-Specific Things We Never Want to See Again:
Twitter: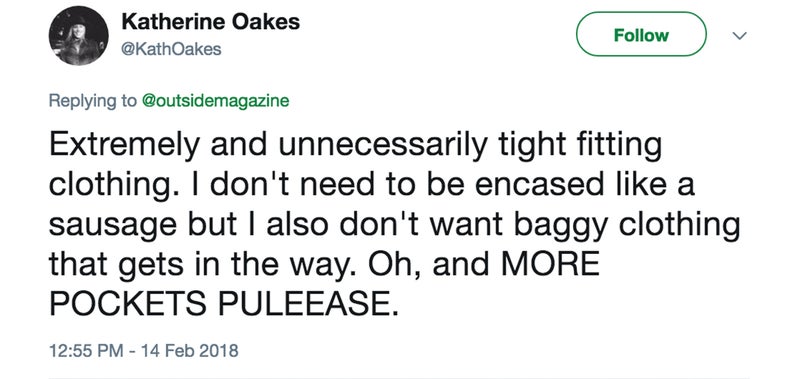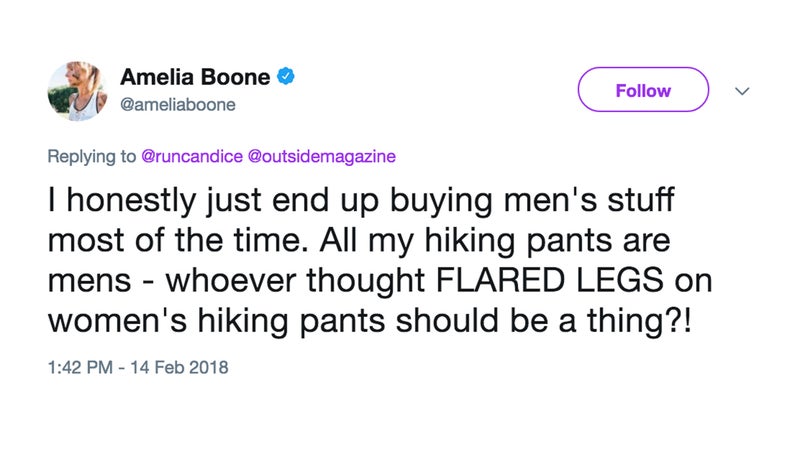 Facebook:



Tips to Make Women's Gear Better:
Twitter: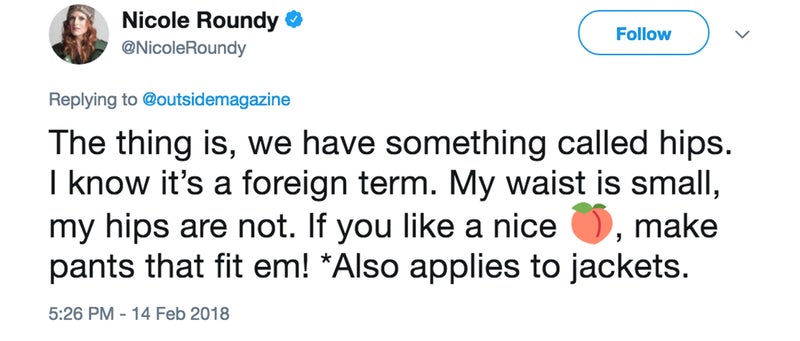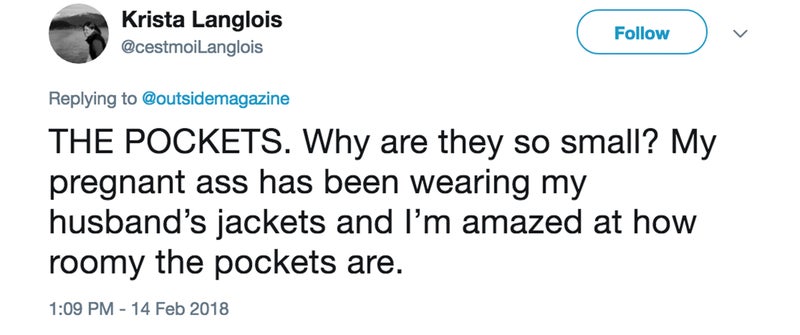 Facebook:



Lead Photo: Louis Arevalo