The World's Most Expensive Beanie
Would you pay $200 for a Canadian tuque?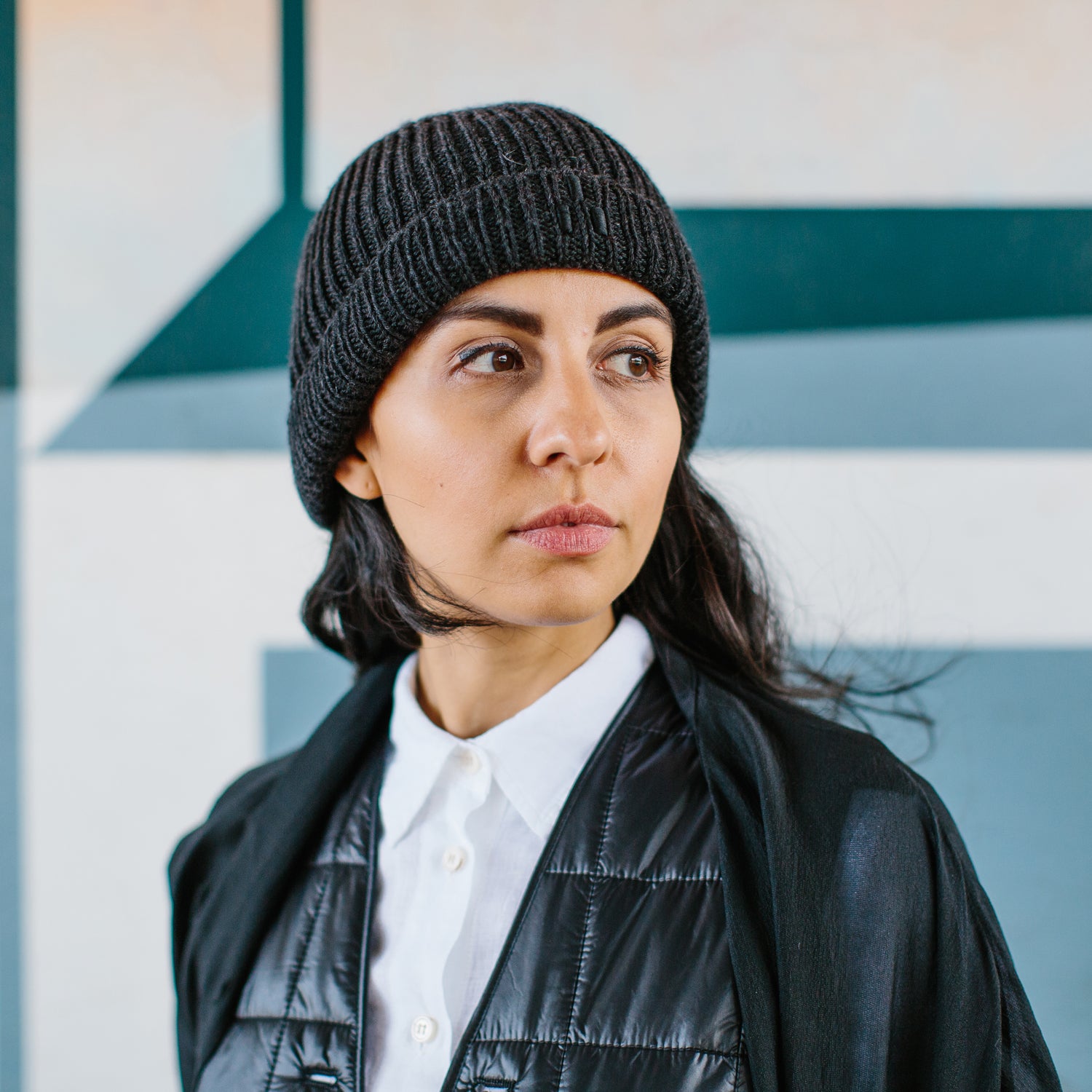 Heading out the door? Read this article on the new Outside+ app available now on iOS devices for members! Download the app.
Tuques and musk ox are relics. The tuque—the Canadian word for winter beanie—traces its linguistic roots to at least the 18th-century, but the warm cap's origins go back much further, potentially to ancient Greece. Meanwhile, the musk ox, a sheep relative from the Arctic tundra, looks about the same as it did one million years ago. 
What do the two antiquities have in common? Very little, until a Toronto design house came along and decided to reinvent the knitted cap. The result: the $195 musk-ox-wool Canadian Frontier Tuque—the most expensive beanie I've ever coveted. 
"The tuque has played such a significant role in our cold weather culture," says Paddy Harrington, the founder of Frontier Design Inc., maker of the not-so-humble hat. "It's so fundamental to Canadian identity, like maple syrup, beavers, and hockey, that we take it for granted. We thought it was time someone took another look at it to see how it could be improved."
"The tipping point" in the 18-month design process was the discovery of qiviut, says lead designer Paul Kawai. Musk ox shed their qiviut—bascially the inner layer of their wool coats—in the spring. Canada's Inuit and Alaskan Eskimo collect it off the tundra, just like they've done for thousands of years. Today the pricey material is mostly used in high-end designer sweaters, whose makers rave about its performance qualities: qiviut doesn't shrink and it's supposedly warmer than sheep's wool and softer than cashmere. 
The tuque consists of an inner cap made up of a qiviut blend (35 percent qiviut, 35 percent cashmere, 30 percent wool) nested under a protective, 100-percent merino outer. A master knitter in Toronto hand stitched the first batch of 100, all of which pre-sold. A second run is with the knitter now. 
With a rolled-up brim and loose knit, the hats look like the $20 beanies everyone wears at Green Bay Packers football games in December. As for the uber warmth? While I'm sure they're cozy, you likely won't notice a performance advantage over regular sheep's wool.
So if you're tempted by "the warmest, softest" beanie ever made, go ahead and drop two Franklins. Or, you know, you could just go to the lost and found at the local ski basin, grab one out of the bin, wash it, and voila! You have yourself a free beanie. Spend the money you saved on some whiskey to make up any warmth you might have sacrificed.