Gadget Guy
A glimpse into the mind of a man who has spent 26 years in pursuit of the ultimate gizmo.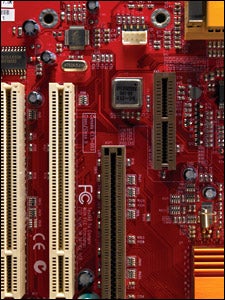 Heading out the door? Read this article on the new Outside+ app available now on iOS devices for members! Download the app.
PEOPLE MIGHT SAY I'm a sucker for stupid gadgets, but I prefer to describe myself as a connoisseur. It's not an easy thing to be. A gadget connoisseur has to be able to suspend feelings of disbelief, pessimism, and mockery. The phrase "That thing ain't gonna last five minutes in the real world!" can't be in his vocabulary, and though he must appreciate physics and engineering, he shouldn't be overly concerned with the "laws" of those fields. Let's say he comes across an ad for Clef du Vin, a little piece of metal that supposedly can "replicate the aging process" in wine when it's dunked like a cookie into a glass of immature vino. He shouldn't think too hard about the chemistry behind that. Instead he should be thankful that science has put a lifetime of perfectly aged Bordeaux in his hands for a one-time payment of $79.99.
Gadgets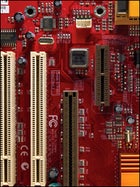 A gadget connoisseur also has to have a fertile imagination. I recently demonstrated this when I ordered a JakPak from a company called Active Engineering. The JakPak is a new product described as "the world's first all-in-one waterproof jacket, tent, and sleeping bag." My buddy Dave was over when it showed up. Dave isn't a gadget connoisseur—he actually carries an old-fashioned hatchet in his backpack. (If I were going to carry a hatchet, its handle would have to contain something like a robotic blowtorch attachment.) Dave mockingly pointed out that the JakPak's jacket was a tad heavy; that the "sleeping bag" wasn't insulated; and that the "tent" would be better described as an oversize hood.
I barely listened, because my daydreams had already carried me away: There I was, drinking with Dave in a strange city. After last call, we couldn't remember the name of our hotel, so we headed off in a freezing downpour and became hopelessly lost. Dave panicked and cried. Swaddled in the rubbery warmth of the JakPak, I dozed to the sound of his sobs, waking just long enough to wonder whether I should offer him a bit of shelter.
"Nope," I thought. "Next time, don't underestimate the gadget." "We like and dislike the word gadget," says Steven Schwartz, an operational vice president at Brookstone. "We dislike it, as it can infer unnecessary, quirky, cheap. We like it when it infers problem solving." As you may know, Brookstone is a leading gadget retailer, with more than 300 stores in U.S. malls and airports. It was founded in 1965 by an MIT-trained mechanical engineer who took an interest in hard-to-find tools. Nowadays the company traffics in tools that are not only hard to find but hard to believe. Two hot sellers are the Grill Alert Talking Remote Meat Thermometer and the Sona anti-snore pillow. Schwartz says the pillow, which tweaks your jaw into a non-snore position, is a "big, clinically proven problem solver," while the thermometer helps "cook your food right every time."
If these gadgets really work as advertised—and I'm taking Schwartz's word, since I haven't tested either—that's great. But it would be irresponsible of me to ignore a key aspect of gadgets: Quite often they don't.
Here I'm thinking particularly of a biscuit-size wristwatch I used to have, with a built-in digital compass and altimeter, which I ordered from a company called Tech4O. When I got it, the first thing I did was walk to the shore of the Atlantic Ocean for a test run. The watch told me I was 1,100 feet above sea level. The manual explained how to calibrate the altimeter by entering the known elevation. I did this, then watched with astonishment as I gained 700 feet without moving an inch. I calibrated again, which put me in the weird position of arguing with a watch. This battle raged across states and continents and ended in violence near the Seychelles. Recalling that experience today, I feel obligated to tweak Brookstone's definition: gadget—a problem-solving device that you might be tempted to call a worthless doohickey as you hurl it into the ocean.
Most of Brookstone's sales happen at their stores, but an important outlet for them is the SkyMall catalog. Found in the seat-back pockets of most major domestic airlines, SkyMall is the gadget lover's bible, a compendium of gizmos offered up by SkyMall's "partner companies," which have included Brookstone, Casio, and Hammacher Schlemmer. SkyMall is owned by a Manhattan–based private-equity firm called Spire Capital, but its offices are in Phoenix. The catalog is seen by 88 percent of all U.S. airline passengers—some 130 million people—making it the de facto face of American gadgetry.
SkyMall's original business plan, dating back to the 1980s, was for customers to order products in-flight, using seat-back phones, with the merchandise waiting for them at the gate. That didn't work out too well—customers usually want purchases delivered to their homes—so these days the business model relies on the belief that a shopper's enthusiasm will last at least as long as the flight and the drive home. SkyMall catalogs are complimentary, so you can tuck one into your purse or backpack and place an order at your leisure.
Somebody must be buying, because the catalogs are always there, hawking laser-guided pool cues, battery-powered ultra­violet toothbrush cleaners, and wristbands that battle seasickness by transmitting "gentle electrostatic pulses to the P6 meridian acustimulation point" in your arm. But sales figures are a closely guarded secret. Theresa McMullan, SkyMall's vice president of marketing, could tell me nothing about how many units of the "Keep Your Distance" Bug Vacuum SkyMall has moved, nor could she offer details about the intriguing Head Spa Massager—a helmet thingy that features both "Italian design" and "Japanese engineering."
What she could say was that people love just about anything related to surveillance, like the Spy Pen, which secretly records your interactions when clipped to your pocket. SkyMall also sells a tracking device that tells you where your spouse has driven the car, and a $600 tissue box that can secretly record activities in your bedroom even when it's dark. This Christmas, SkyMall is unveiling a pair of sunglasses with a built-in camcorder.
I asked McMullan how she defines "gadgets."
"I'd say…portable electronics," she said.
"Especially if they can be used to spy on your husband or wife?"
"I can't speak to that."
SKYMALL MIGHT LEAVE YOU asking yourself, "Who buys this shit?" A more interesting question is "Who makes it?" I recently had the opportunity to speak with an L.A.-based gadget inventor who goes by the name Alexander Innovation Wizard. (His real name is Alexander Elnekaveh.) Mr. Wizard's résumé includes a stint as an army medic in his native Israel, as well as formal education in mechanical engineering. He owns an online retail store, Gadget Universe, and wholesales his inventions to various retailers, including SkyMall. Mr. Wizard has made between 200 and 300 inventions. In addition, he's "discovered" and brought to market 2,000 items invented by others, from the infamous Ab Roller to the Compressor, an MP3 player that was crushed by the iPod after the two were released simultaneously in 2001. He holds patents for only about 10 percent of these.
This discrepancy has to do with the peculiar life cycle of gadgets in the marketplace. As Mr. Wizard explained, gadget fads pass so quickly that it's often not worth the effort to apply for patents. By the time a patent is granted, people are already on to something else. "For some gadgets," said Mr. Wizard, "it only takes about three or four months from the purchase date for it to end up on a shelf in someone's garage."
One way to define gadgets, Mr. Wizard suggested, is to look at how they're sold. Usually, gadgets are moved through special catalogs, Web sites, and infomercials. "Not only do consumers need to be able to visualize the gadget; they need to be able to read about why they need it," he said. "They need to understand the benefits of the gadget…and these are not always readily apparent."
As a case in point, Mr. Wizard described the principles behind his most groundbreaking innovation: Gravity Defyer shoes. He admitted that someone walking into Walmart might not readily jump at the chance to buy a spring-loaded, pressure-relieving shoe that could bring on "mild seasickness." But then Mr. Wizard spent 45 minutes explaining why and how he created these shoes. His overview began with a brief synopsis of human history and included side trips into the fields of automotive and aeronautical engineering. It ended with a vision of teary-eyed, arthritic old men who came to him begging for a solution to their painful-footwear woes.
I was moved. When I asked if I could buy a pair at my local shoe store, Mr. Wizard was horrified. "It wouldn't be right for Gravity Defyer shoes to be sold next to another kind of shoes," he said. "It's just not fair."
AS A CONNOISSEUR, one of my primary motivations is what I'll call the James Bond Impulse. I take pride in owning gadgets that other people don't even know exist until I whip them out. On a recent backwoods outing, for instance, I had the pleasure of wowing my brother when I produced an all-in-one spatula/cutting board/pasta strainer that fits snugly in the bottom of a mess kit. Even when a gadget becomes mainstream, I try to prove that I was into it longer than anyone else. When I buy a new Leatherman, I carry it in the worn-out old sheaf from my 1994 Super Tool so that people know I was into multitools back when they were still wandering the world like unarmed Neanderthals.
Maintaining my image as a pioneer is taxing. Every time I look at a gadget catalog, I'm overcome by a combination of lust, regret, and fear. The lust is for the products themselves, the regret is that I can't afford them all, and the fear is that I'll miss out on the next big thing.
So I end up buying a lot of gadgets that, in hindsight, could have been left unpurchased. The most recent was from SkyMall: the "world's only" Digital Camera Swim Mask. The mask comes with a five-meg camera and enough memory to store 30 pictures or almost a minute of video. My first reaction was skepticism. The camera has a depth range of only 15 feet, and no display monitor. But then I became skeptical of my skepticism. I started to worry that this idea might take off without me.
When the mask arrived, I hurried to a pool and conducted a detailed photographic study of my buddy Farley's swim trunks as he drank a beer in waist-deep water. Then I had Farley shoot video of me landing a cannonball. The hands-free swimming offered by the camera mask was delightful, but I was disappointed when I downloaded the photos, which reminded me of the acid-trip scene in Easy Rider. The video was worse, a vivid rendering of what it might look like if you packed your eyeballs with a poultice of chlorine and dust.
The disappointment was nothing new. Prior to the mask's arrival, I'd been struggling with a hand-crank radio and cell-phone charger that should have been marketed as a hand-crank arm destroyer. In fact, this sort of letdown goes all the way back to my childhood, when I bought a collapsible grappling hook from the back of Ninja magazine. My intent was to conduct a massive panty raid on a nearby girls' summer camp, but the plans died when I was unable to hook on to anything besides my own appendages. When I did land a hook on the roof, the thing would come skimming off the shingles and flying back at me with intent to kill.
The hook ended up in the same place I now keep my swim mask—in the back of a closet. This is something that happens to all my failed gadgets, from my "guaranteed to catch big fish" fishing lure to a dull, rusty knife that was never supposed to get dull or rusty. You might see this stash and think that I'm trying to hide the gadgets out of embarrassment. But I'm actually waiting for vindication, which, when it comes to gadgets, can be slow to arrive. After all, vindication for the grappling hook came only recently, when I read that Somali pirates often use grappling hooks to board their victims' vessels. Now my ninja embarrassment is a point of pride: I can say to friends that I was leaning toward a career in international piracy when I was a boy, and I have the gadget to prove it.
I'm waiting for similar redemption with the mask. But I feel no sense of urgency. In the interim, I can enjoy my stash for what it is: a monument of sorts, a shrine to grand intentions. It marks my belief that we can improve this world if we keep trying. We can make it cheaper, more convenient, and with more moving parts. All we need is a few more really weird inventions.