Gear Guy
5 European Gear Trends You Need to Know About
Things get done a little differently across the Atlantic. They take their ski hill fashion more seriously, use more avalanche airbags, and still love Rollerblades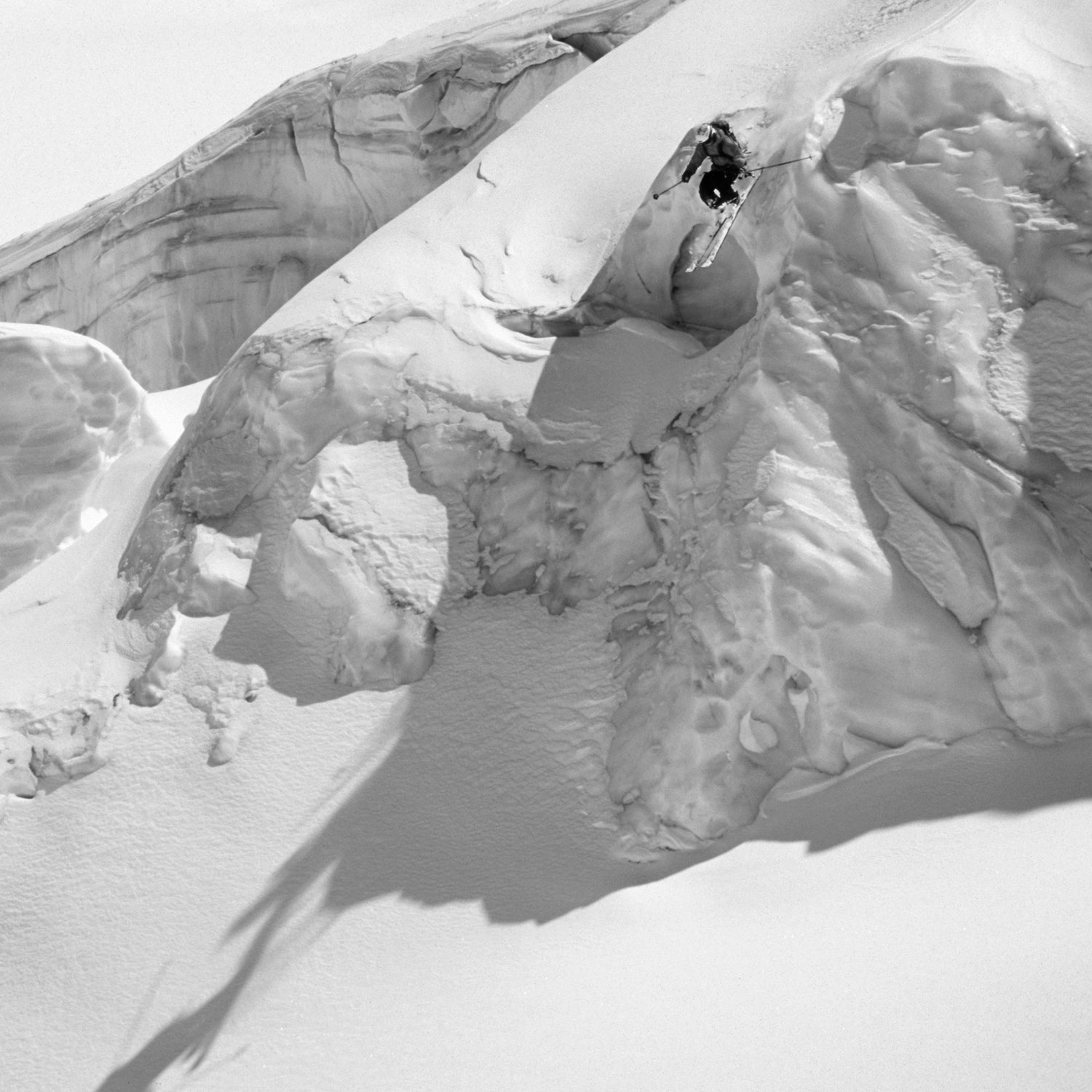 Heading out the door? Read this article on the new Outside+ app available now on iOS devices for members! Download the app.
This week, I'm reporting from Munich, Germany, where ISPO, Europe's largest gear trade show, takes place. Walking the aisles, I've noticed some similarities between ISPO, Outdoor Retailer, and SIA: everyone starts drinking the free beer at 4:00, and it's not uncommon to see people walking around in yeti suits. There are, however, some important differences. Here are five of the biggest.
---
Airbags Are Becoming Mandatory Safety Gear
Lots of American skiers use airbags, but they aren't required backcountry gear like a beacon, shovel, and probe. Europeans, however, are moving that direction, partly because the terrain in the Alps is rowdier, and partly because much of it is above tree line and more susceptible to slides. Felix Neumann*, a sales coordinator for Munich-based Ortovox, says the company constantly sells out of its Avabag avalanche pack in Europe.
---
Rollerblades Are Still Hot
I started counting in-line skate retailers at ISPO because I wanted to tell my wife, who still loves the sport, that it is alive and well in Europe. I gave up after 15 companies. There were off-road Rollerblades, Nordic style blades, and even a company that makes Rollerblade-like boots for the snow. Phillip Krueger with Cross Skate said Europeans still love them because "it's skiing on wheels."
---
Europeans Really Care About Ski Tuning
At American trade shows, you'll see a couple ski-tuning brands. At ISPO, there are so many that they take up as much room as the ski brands (I saw at least 10). This is partly because Germany and nearby Austria have a long, proud history of building performance skis (Völkl, Kästle, and Fischer, to name a few). It's also because resort skiing in the Alps requires razor-sharp edges. "In the U.S., you have more powder snow, and you can have fun with fat skis and no edges," says Siggi Ersing, technical service manager at Reichmann Tuning. "Here, much of the snow is man-made, and you need edges." Alex Hunt, PR director for Utah-based DPS skis, says booth visitors at SIA check the shape and flex of the skis first. At ISPO, booth visitors immediately flip the skis over to check the base and edges.
---
Skiers Take Fashion Seriously
There are a couple fashion-forward ski clothing brands in the United States, but they're the exception. Not so in Europe. I came across dozens of mannequins (like the ones from Austrian-based Sportalm) that looked like they belonged on runways instead of ski slopes. (Sportalm actually showed pieces at Berlin's fashion week.) I asked Roland Reinmeuller, men's category manager at Sportalm, about the high-fashion focus. "Maybe it is because skiing has a longer tradition in Europe," he said. He also thinks big-city fashion leaks into mountain culture because the two are closely knitted in Europe. "There is a connection between urban and alpine," says Reinmeuller.
---
Gear Varies a Lot by Country
Here in the States, we're one big country. There are some regional differences, sure, but most of our gear—from skis to jackets to helmets—is similar. Not so in Europe, where different countries take very different approaches to designing outdoor kit. For example, this year the Scandinavians created their own "village" within the show to highlight 34 brands from up north. "We live in a harsh climate, and we focus on function over fashion," says Sara Wanseth, general secretary of the Scandinavian Outdoor Group. Thanks to brands like Bergans and Norrona, there was a lot more Gore-Tex in this section than what I saw coming from countries like Austria, where faux fur seemed more popular.
Corrections:
(06/04/2023) *This name has been corrected.
Lead Photo: Patrik Lindqvist/Aurora Photos