The Best Mountain Bikes of 2015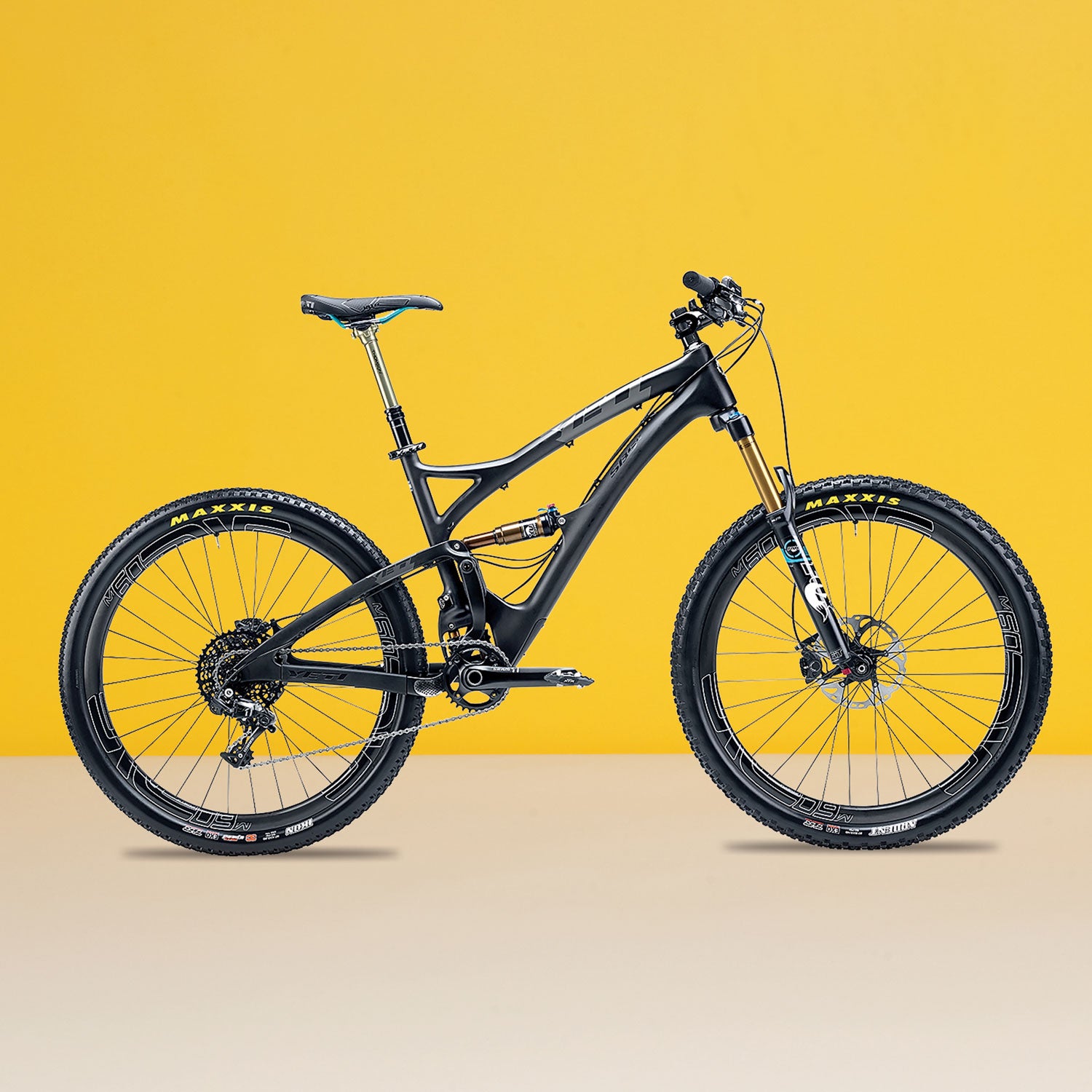 Heading out the door? Read this article on the new Outside+ app available now on iOS devices for members! Download the app.
It's tempting to chalk it up to becoming a stronger rider, but the engineers deserve some of the credit. The six-inch all-mountain bikes of today are almost as light as the cross-country racers of a few years ago. Manufacturers continue to refine suspension designs and trim frame weight. Wheels are stronger and lighter, allowing you to send bigger features but still climb like a spandex-wearing racer. Electronics are speeding up shifting and automatically adjusting suspension to match the terrain. Fat tires and rims—the latest craze—add traction and improve ride quality, so it's possible to take more challenging lines. Some may argue that all the tech makes riding too easy. But we like to think it just means longer, more comfortable days in the saddle.
—Aaron Gulley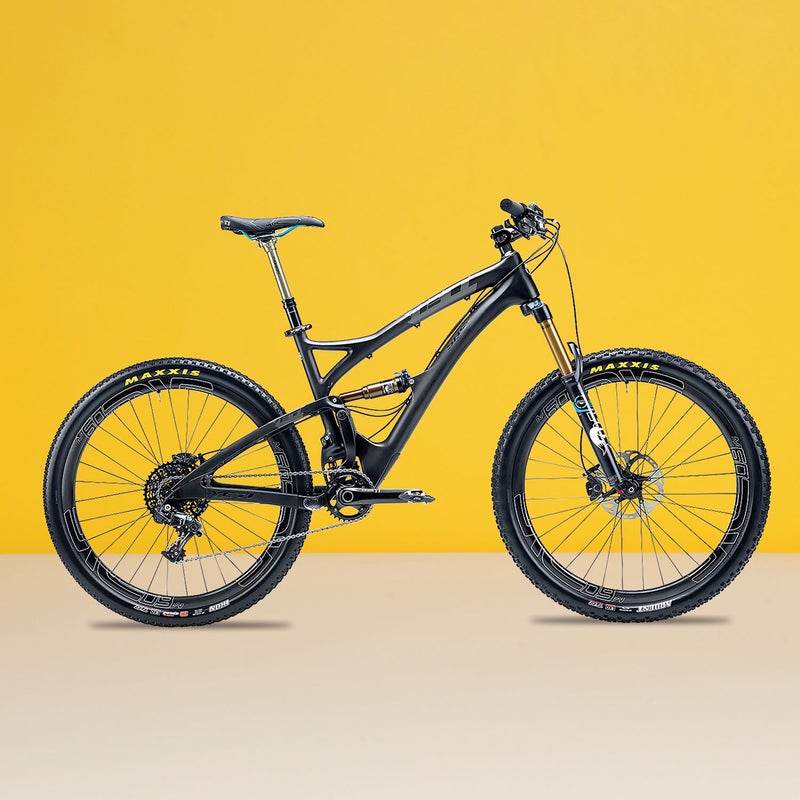 ---
Salsa Cycles Bucksaw Carbon
This full-suspension fatty ($6,499) with four-inch Schwalbe Jumbo Jim tires latched onto loose rubble like Velcro, letting testers motor through scree that left skinnier rubber spinning. "You almost can't lose traction," said one tester as he skipped up and down steeps he'd never ridden before. The reasons we liked the Bucksaw Carbon the best? Read the full Gear of the Year review.
Climbing: 4.5
Descending: 5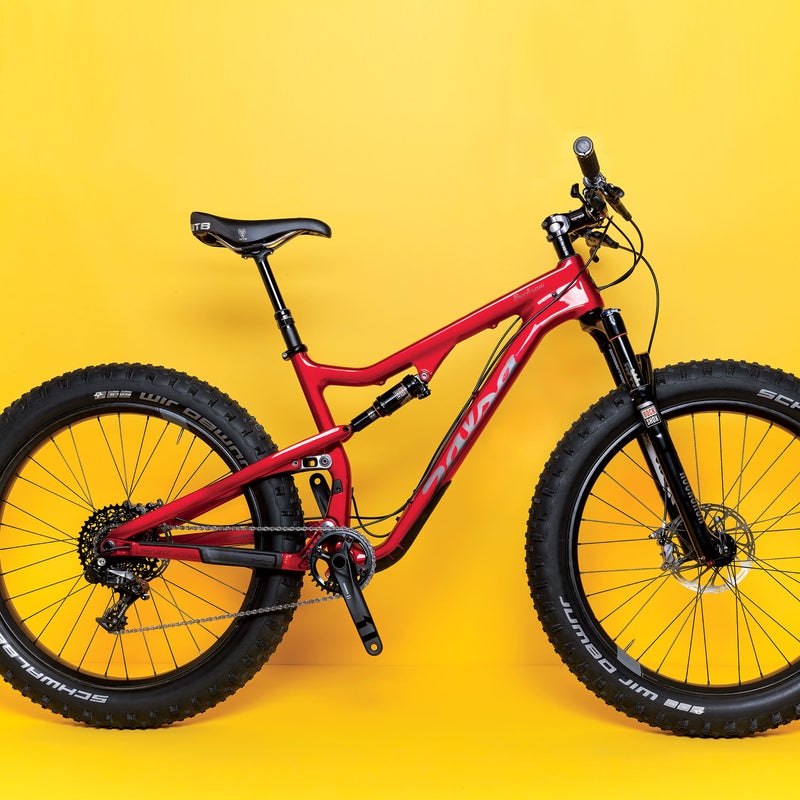 ---
Bulls Wild Edge 29
Best For: XC racers on a budget.
The Test: Making its U.S. debut with this lightweight 29er ($3,799), the popular German brand surprised us with near telepathic handling and greyhound speed. "Stand on pedals, rocket forward," said one tester. Just as you'd expect from a four-inch cross-country racer, it bumped around on rough trails. But the stiff RS-1 fork—controlled, along with the rear shock, from a single bar-mounted lever—did an impressive job of smoothing out minor chatter. With a full Shimano XT group set and carbon bits from FSA, the Wild Edge is a real bargain, especially since the fork alone sells for almost half the bike's retail price. 
The Verdict: The best deal we've seen for a carbon racer. 25 lbs; bullsbikesusa.com
Climbing: 4.5
Descending: 3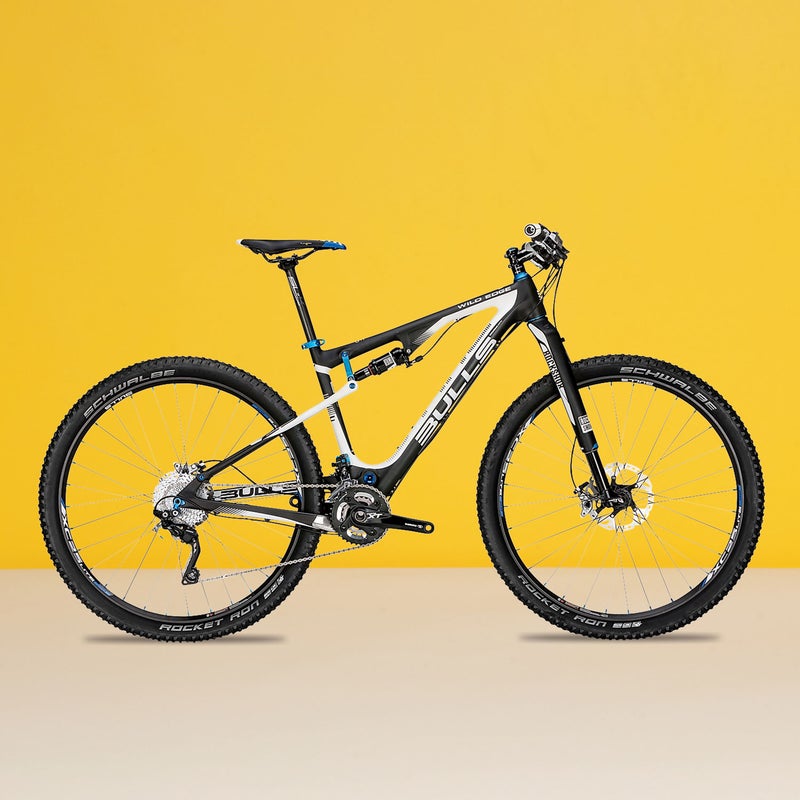 ---
Ghost Riot 9 LC
Best For: Climbing fast. 
The Test: While the 5.1-inch carbon Riot 9 ($7,999) had no problem handling rough lines, we appreciated it most on climbs. The 27.5-inch wheels and tight geometry made easy work of slow switchbacks, and thanks to the bike's light weight, we were outpacing the spandex crowd on steeps. Brawny Easton Haven wheels and
a RockShox Stealth dropper post make the bike capable on descents, although some testers found the steering a bit unstable in the techiest sections. But everyone raved about Shimano's 2×11 XTR components, which offer wide gear range and featherlight carbon levers. 
The Verdict: As light and snappy as a racer, but with added comfort. 25.8 lbs; ghost-bikes.com
Climbing: 4.5
Descending: 4.5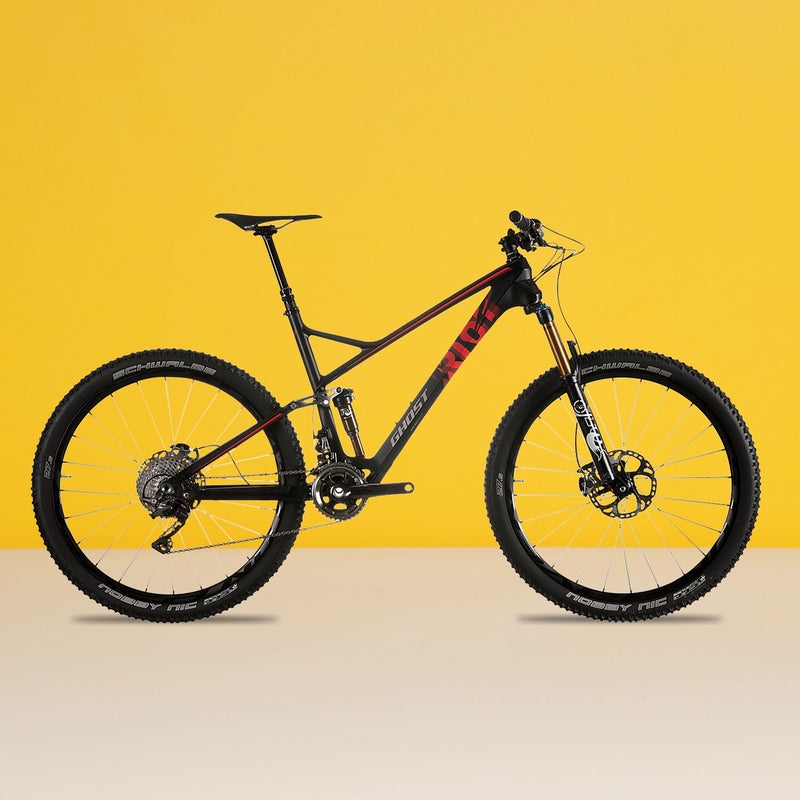 ---
Lapierre Zesty Trail 529
Best For: Technophiles. 
The Test: Our Zesty Trail ($4,900) came equipped with electronic suspension that automatically made the rear shock softer or stiffer, depending on the terrain. The changes happened so fast (in under a tenth of a second, according to Lapierre) that we didn't even notice them. In fact, there was no need to think about suspension at all, as the bike seamlessly adjusted itself between climbs and descents. Beyond the tech, the Zesty Trail is a five-inch 29er that's confident on just about any trail. Our only issue: at this price, we'd like to see coordinated components (our model had a haphazard mix of Shimano and SRAM) and better wheels, which several testers said were ponderous.  
The Verdict: The future of suspension design is here, and we love it. 29.5 lbs; lapierrebicycles.com
Climbing: 3.5
Descending: 4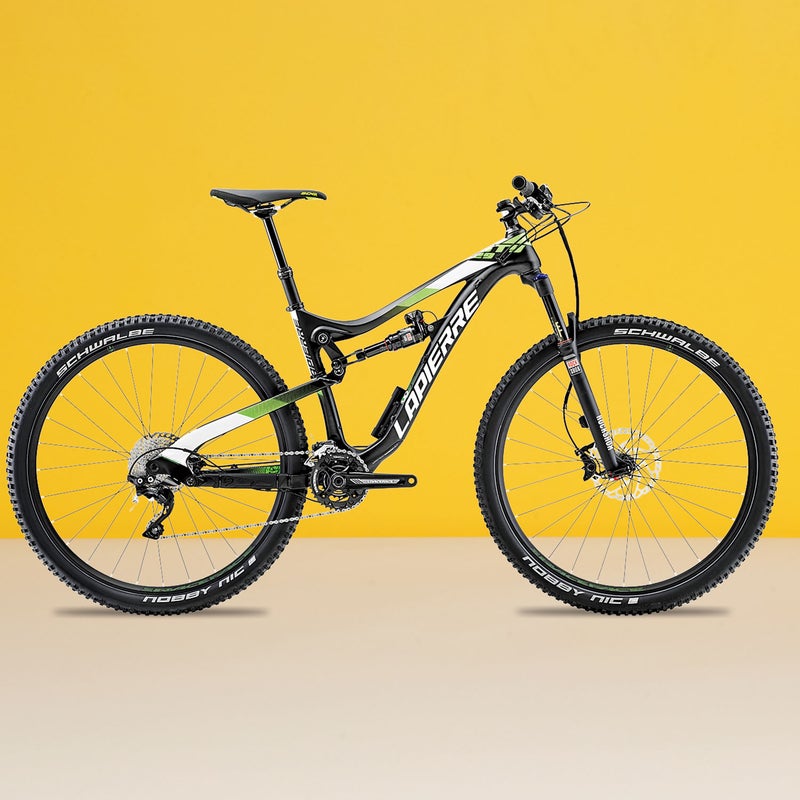 ---
Yeti Cycles SB5C
Best For: Your one-bike quiver. 
The Test: Yeti's Switch Infinity suspension gets the award for most interesting design, with a link that changes direction partway through the travel, providing excellent small-bump handling and plush, solid support on big hits. "Mechanics aside, it's the smoothest suspension I've ever felt," said one tester. The front end of the five-inch SB5C ($9,349) is slack and the bottom bracket low, making this 27.5er more capable on descents than the slightly longer-travel Ghost. And Enve's M60 Forty wheels are so stiff and confident, you'll want to bomb downhill on them. 
The Verdict: A trail bike for riders with big-hit dreams. 26.2 lbs; yeticycles.com
Climbing: 4.5
Descending: 4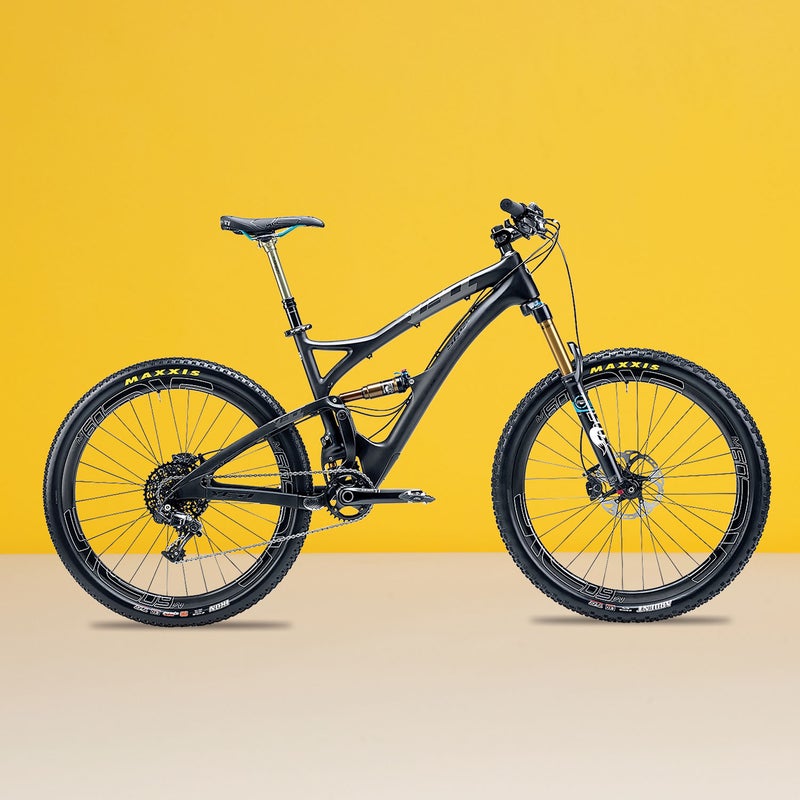 ---
Ellsworth Epiphany 275 Enduro SST.2e
Best For: XC riders looking to expand their horizons.
The Test: We've always liked the aluminum Epiphany 275. This year, Ellsworth made the bike even better by boosting travel (5.5 inches in back) and decreasing the headtube angle. Result: arguably the most capable ride the company has ever built. Though the bike was designed for downhill-oriented enduros, the ICT suspension makes it as efficient a pedaler as most four-inch racers. And while faster climbers turned into nervous wrecks on descents, the Epiphany ($5,600), with its bomber Stan's wheels and dropper post, surfed through chunder and shrugged off big hits. 
The Verdict: A racer that can handle the ups and downs. 27 lbs; ellsworthbikes.com
Climbing: 4.5
Descending: 4.5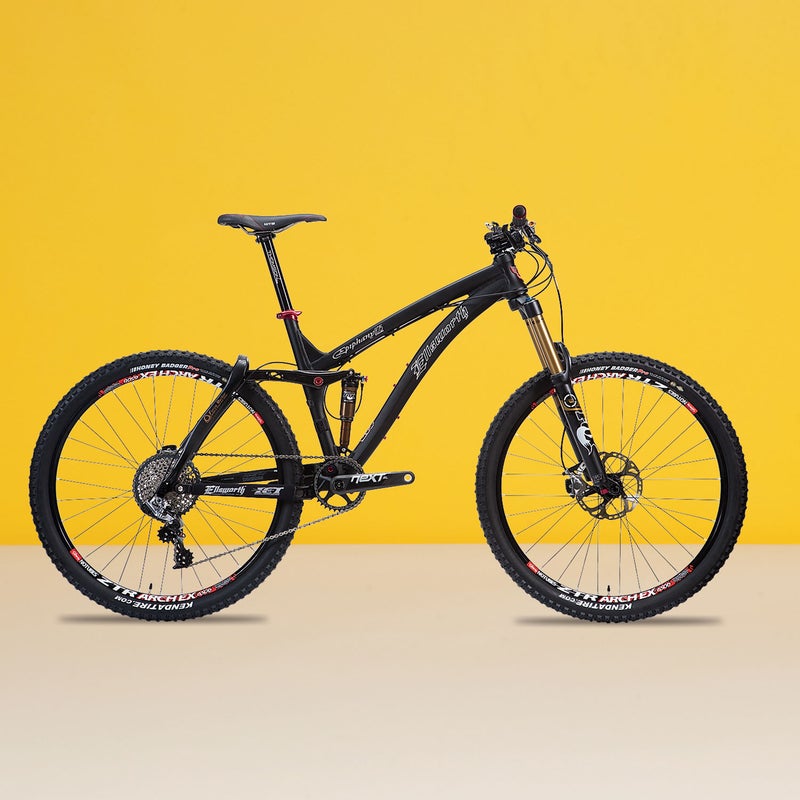 ---
Giant Reign 27.5 2
Best For: All-mountain riding. 
The Test: You can thank Giant for building a capable, 6.3-inch all-mountain machine, complete with dropper post, for a third of the price of most other bikes in our test. Many riders thought it was the best-looking ride of the bunch, too, and we even appreciated the aluminum frame, which, though heavier, won't chip or break like carbon. You don't get the premium suspension bits, but the RockShox Pike fork and Debonair RT shock work just fine. The Reign's ($3,400) low bottom bracket made for lots of pedal strikes on technical climbs, but it also locked in descents like an alpine slide. Even the meaty Schwalbe Hans Damps tires impressed, yawning at Arizona's sidewall treachery and rock abuse.
The Verdict: Everything you need for shredding without the second-mortgage guilt. 29.6 lbs; giant-bicycles.com
Climbing: 3.5
Descending: 4.5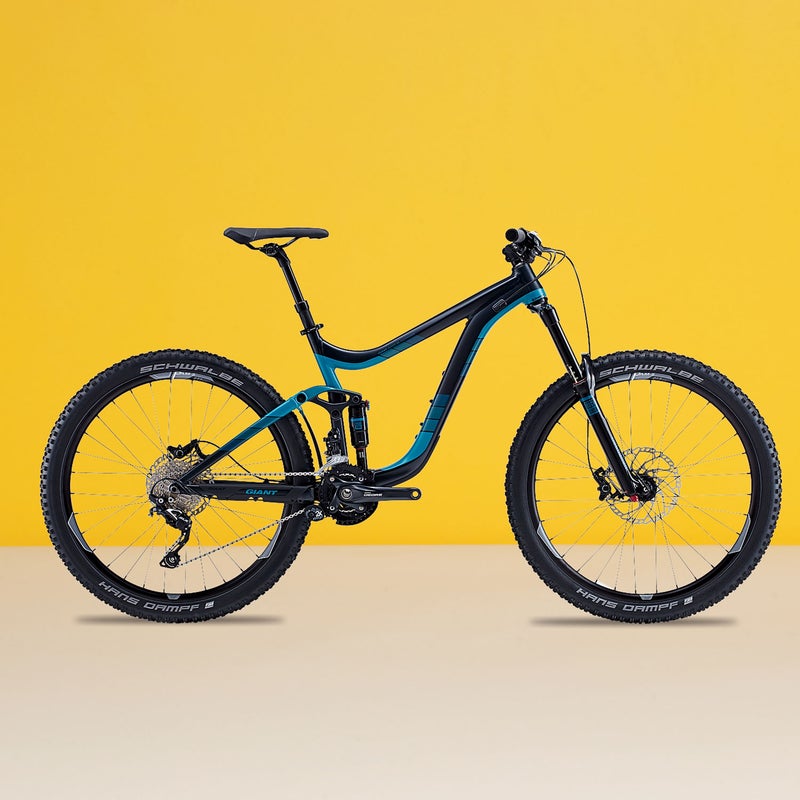 Lead Photo: Michael Karsh