The 7 Best Cameras of Summer 2012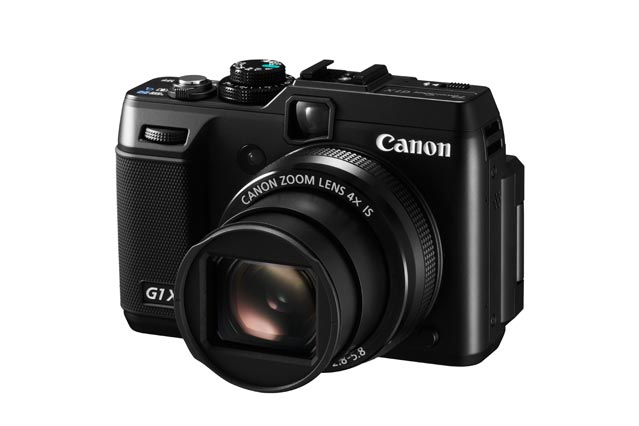 Heading out the door? Read this article on the new Outside+ app available now on iOS devices for members! Download the app.
Canon PowerShot G1X Camera
Nearly every major manufacturer jumped on the mirrorless interchangeable-lens camera (MILC) trend this year. While we're big fans of the technology, we also like that, with the G1X, Canon bucked the trend and honored a simple truth: most photographers prefer one versatile lens to a quiver of them. Canon wisely dropped the interchangeable-lens mount from the mirrorless G1X in favor of a 4x digital zoom that stretches from a very useful 28mm to 112mm and shoots between f/2.8 and f/5.8—fast enough for 90 percent of everyday situations. Canon also beefed things up with a 14.3-megapixel CMOS sensor and a viewfinder that makes using the G1X feel like shooting with a vintage Leica. Other slick features include a tilt/swivel LCD screen, HD-video capabilities, and an ISO range of 100 to 12,800. All told, the G1X may not fall squarely into the MILC category, but it's exactly the niche we hoped somebody would fill: DLSR quality in a package that takes up less space than a paperback in your travel bag.
FEATURES: 5
VALUE: 4.5 (OUT OF 5)
Panasonic DMC-TS4 Camera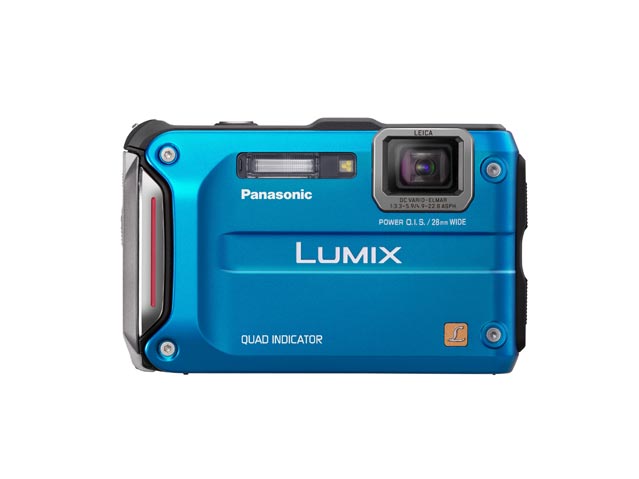 BEST FOR: Heavy-handed gadget geeks. THE TEST: A barometer on a camera might seem like overkill, but it's fitting for the nearly indestructible DMC-TS4, which can withstand drops of 6.6 feet, is waterproof to 40 feet, and will keep on snapping when temperatures tumble to 14 degrees. The Lumix also includes a GPS that pinpoints where an image was shot, which makes uploading multimedia maps of your adventures to Google Earth a snap. It has ten photo modes, including macro, tilt-shift, and even 3-D. The features feel a bit gimmicky, and we'd prefer that it kept working to negative 14 degrees, but the respectable 12.1-megapixel image quality and armored body compensate. THE VERDICT: The Lumix is a fixture in our pack.
FEATURES: 5
VALUE: 4
Nikon D4 Camera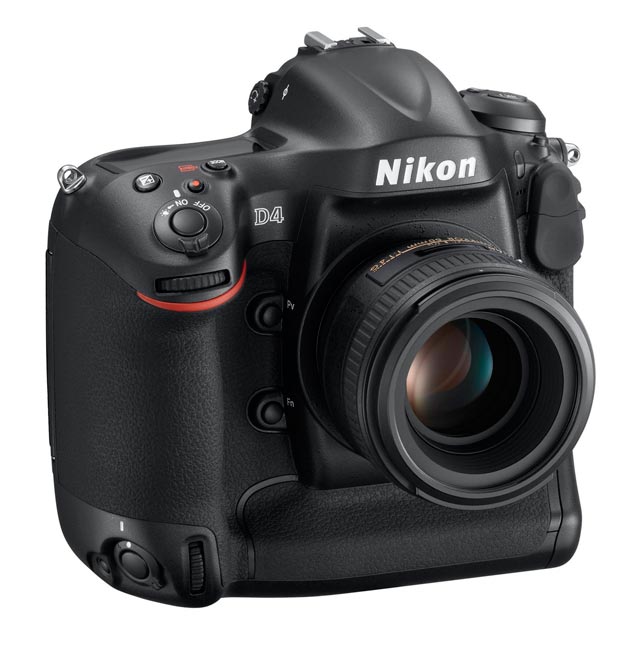 BEST FOR: Pros; aspiring moviemakers. THE TEST: Acknowledging that most serious photographers also want to be able to shoot cinema-grade short films, Nikon souped up the video capabilities of its new flagship HDSLR, the D4. It features a 3.2-inch LCD with onscreen audio levels as well as an in-camera editing mode. Nikon stuck with the 16.2-megabyte full-frame CMOS sensor of its D7000 but added an ultralight carbon-fiber shutter that fires at 1/8,000th of a second. It also tailored ergonomics to videographers' needs, with a handy record button beside the shutter release and a repositioned joystick that makes it easier to adjust f-stop and exposure while shooting in vertical orientation. THE VERDICT: Warrants the hype.
FEATURES: 5
VALUE: 2
Pentax K-01 Camera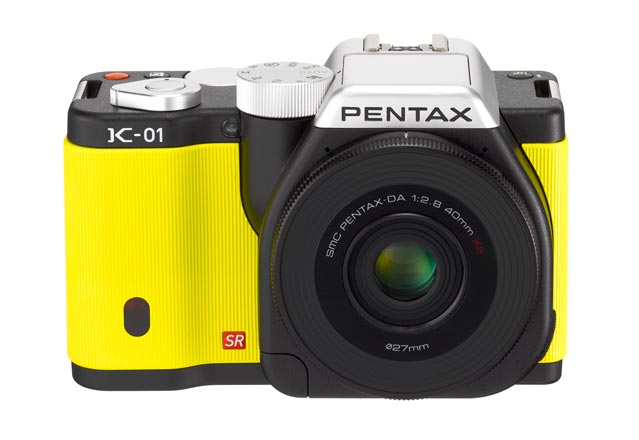 BEST FOR: Downsizing Pentax devotees. THE TEST: Pentax took its K-01 in the opposite direction of the Gear of the Year–winning Canon G1X, making it compatible with hundreds of K-mount lenses. This baby accepts everything from fish-eyes to a 600mm telephoto, though the included ultrathin 40mm f/2.8 lens will be plenty for most enthusiasts. The lens options make it versatile, but the K-01 was still the most intuitive camera we tested. The ribbed rubber grip felt solid, and Pentax didn't skimp on horsepower: a 16.3-megapixel CMOS sensor powers the K-01, it can fire seven frames per second, and you can edit HD video onscreen. THE VERDICT: This brawny MILC was a close runner-up for Gear of the Year.
FEATURES: 4
VALUE: 3
The Pentax is among a new generation of cameras with interchangeable lenses but, unlike DSLRs, no mirrors between the lens and sensor. So-called mirrorless interchangeable-lens cameras (MILCs) blend DSLR performance with the ease of a point-and-shoot.
Sony DSC-TX200V Camera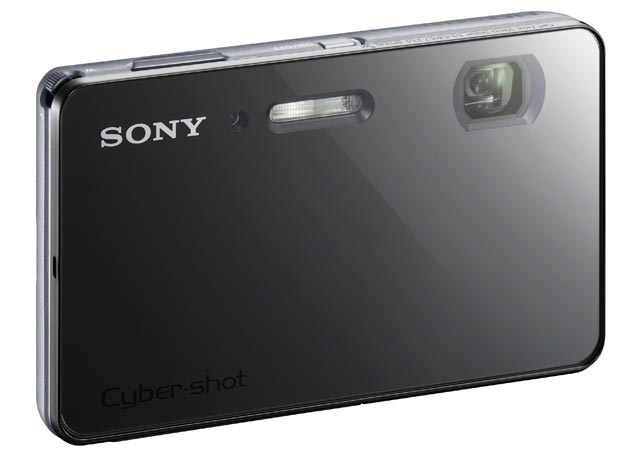 BEST FOR: Adventure travel; nights on the town. THE TEST: We liked the simplicity of Sony's latest point-and-shoot: it has just three buttons (on/off, shutter, and zoom), and the 3.5-inch touchscreen's interface is as easy to use as an iPhone. We also loved that in burst mode it can shoot giant 18-megapixel images at a jaw-dropping ten frames per second, which is considerably faster than most DSLRs. The Sony also includes a sweep mode for easy panoramic shooting, is waterproof to 16 feet, and is the size of a deck of cards—all of which makes its steep price tag palatable. THE VERDICT: Elegant, high-tech, and surprisingly rugged.
FEATURES: 5
VALUE: 4
Leica V Lux 3 Camera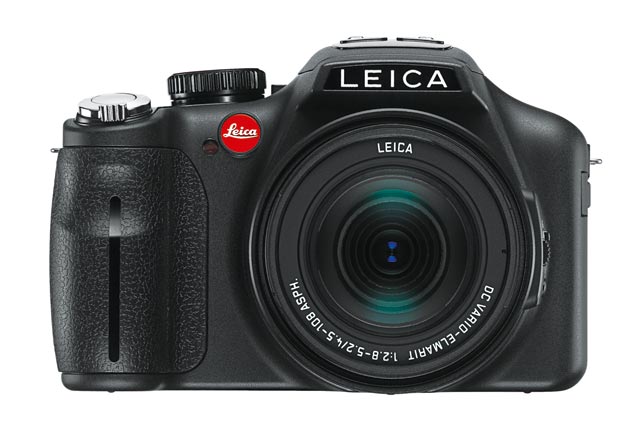 BEST FOR: Aspiring wildlife photographers. THE TEST: Leica managed to pack blazing-fast speed into a body that's a third the size of Nikon's D4. The V Lux 3 can shoot 12.1-mega-pixel images at 12 frames per second, and if you're willing to drop the quality to 3.5 mega-pixels, it'll fire an astounding 60 frames per -second. The digital-zoom lens spans from 25mm, wide enough to shoot Himalayan landscapes, to a long-lens-mimicking 600mm, which you can use without a tripod, thanks to admirable image-stabilizing technology. THE VERDICT: It's pricey, but the ability of Leica's glass to reach out and touch faraway objects is unsurpassed.
FEATURES: 4
VALUE: 3.5
Olympus TG-320 Camera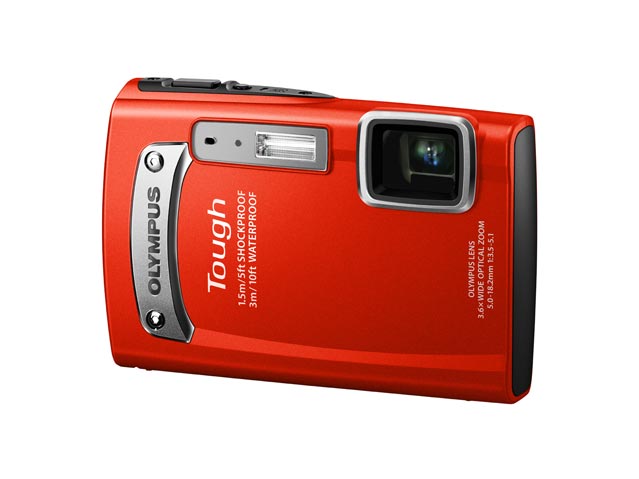 BEST FOR: Backcountry shooters; parents. THE TEST: The TG-320 delivers all the waterproof, shockproof, freezeproof protection we've come to expect from the Olympus Tough series, with more power than ever. This compact packs a 14-megapixel sensor, an optical-zoom lens that stretches from 28 to 102mm, and a whole suite of postproduction features, including 3-D and a kid-friendly filter that turns images into Crayola-like master-pieces. The TG-320 doesn't have the speed or video capabilities as the similarily rugged Panasonic, but it comes close' and it costs $200 less. THE VERDICT: A resilient point-and-shoot that won't break the bank.
FEATURES: 2
VALUE: 5
Looking for a camera that can handle the occasional inadvertent wallop or dunk? The Olympus and Panasonic are both waterproof and shockproof, while the Sony is just waterproof.